This shoe box apartment takes minimalist living to a whole new level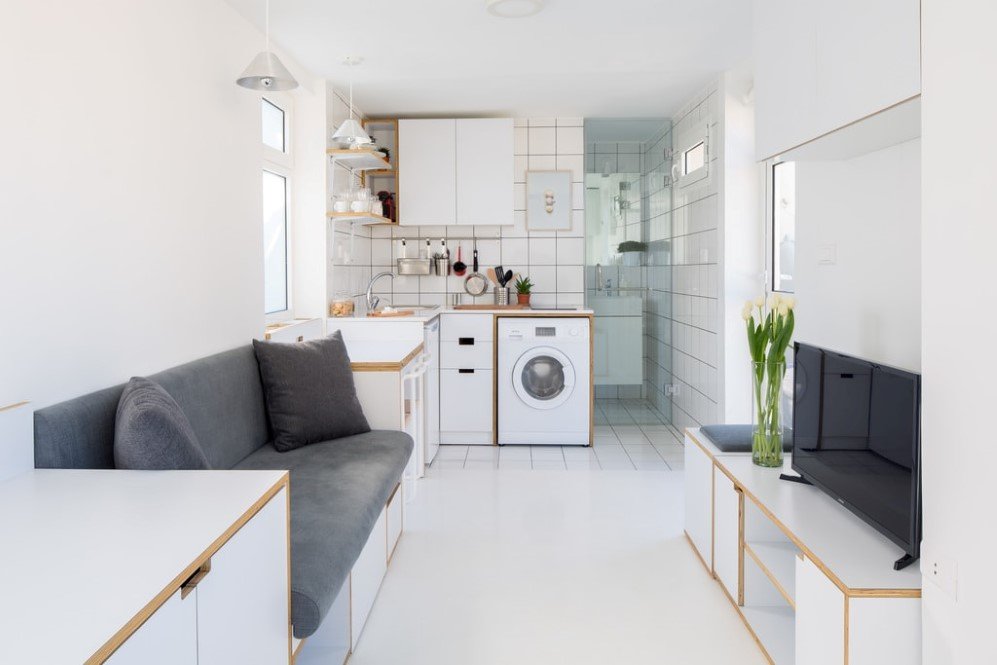 With real estate prices sky-rocketing each passing day, the world is slowly going towards minimalist living and that is only letting out the boxed creativity of architects and designers. A recent addition to the list of creative innovations in micro-living is the Shoe Box apartment, designed by Elie Metni and his team, on a Beirut rooftop. The 15 square meters Shoe Box apartment might sound like a cramped space but due to its minimalist design, achieved via custom furniture and storage solution, the studio apartment not only looks rather spacious but also covers the living essentials such as a queen-sized bed, sitting area, study desk, a fold-out dining table as well as a small kitchen and bathroom on the opposite ends. The space and the furniture are both kept white deliberately so that it makes the apartment look immensely airy and expansive for its actual size.
If all these features of this tiny home do not want to make you shift to minimalist lifestyle then we do not know what will! For those interested, Shoe Box is available to rent through Airbnb.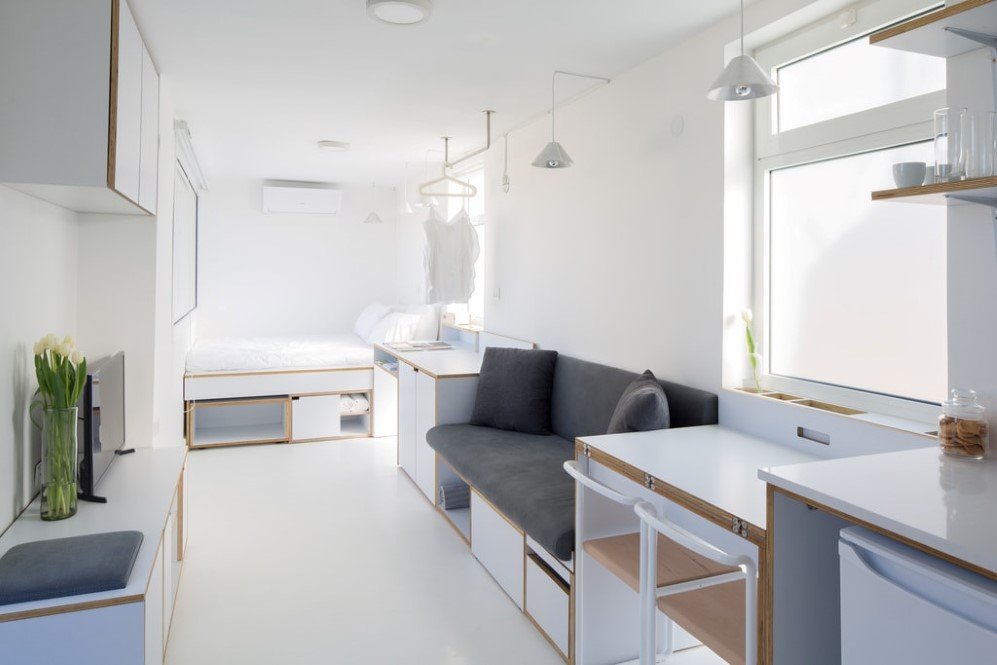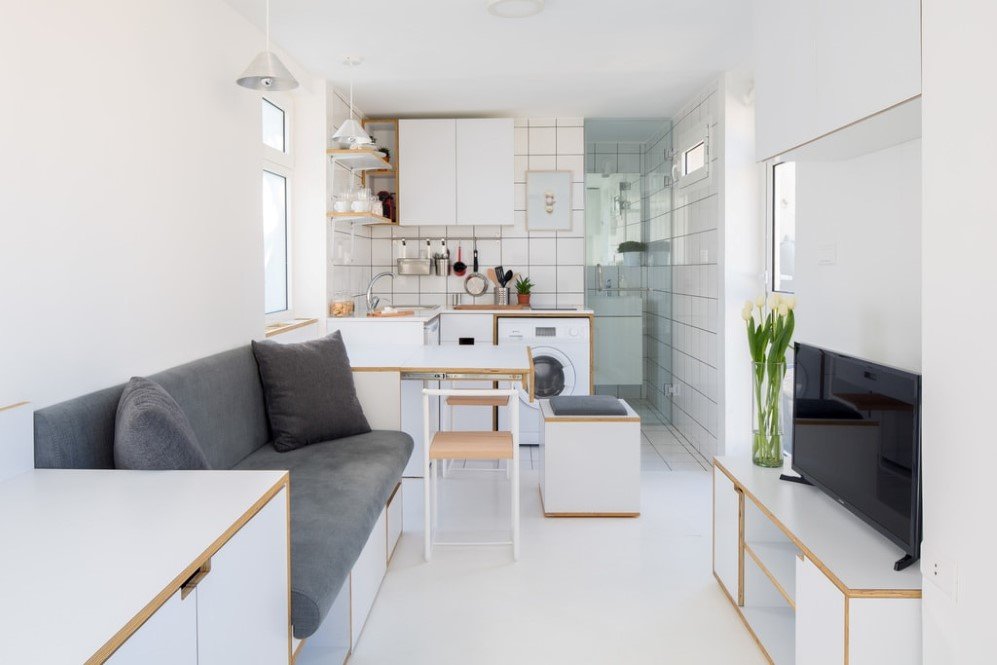 Recommended for you (article continues below)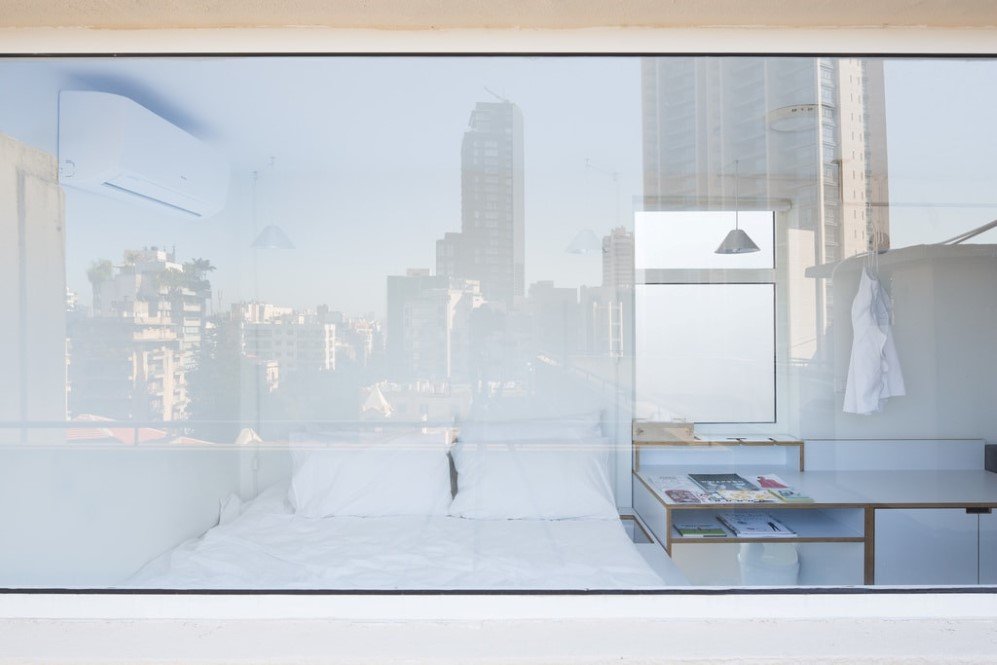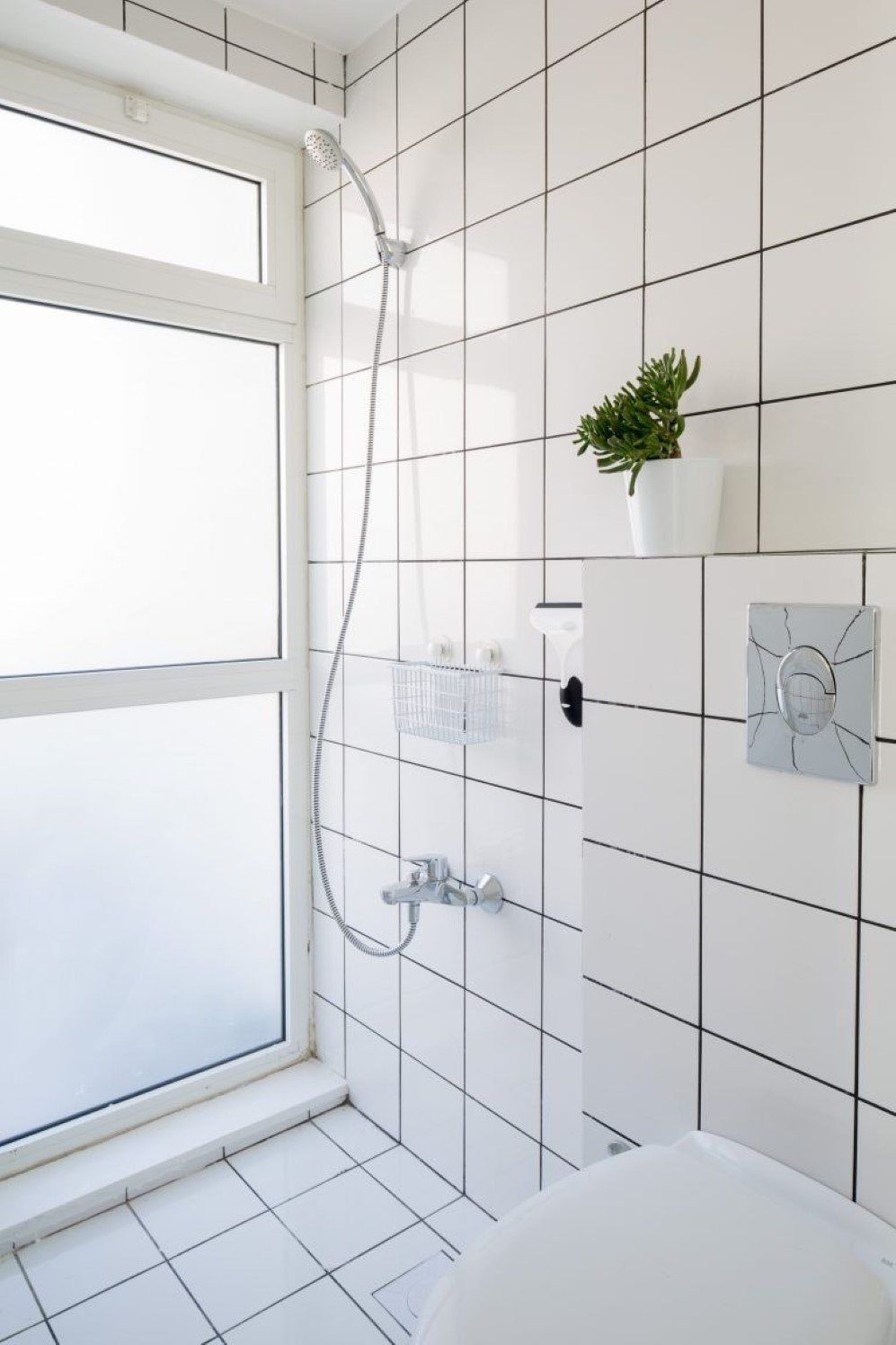 Images: © Marwan Harmouch
h/t: Dezeen