'Sherp' is a monster mini truck that can go literally anywhere even through water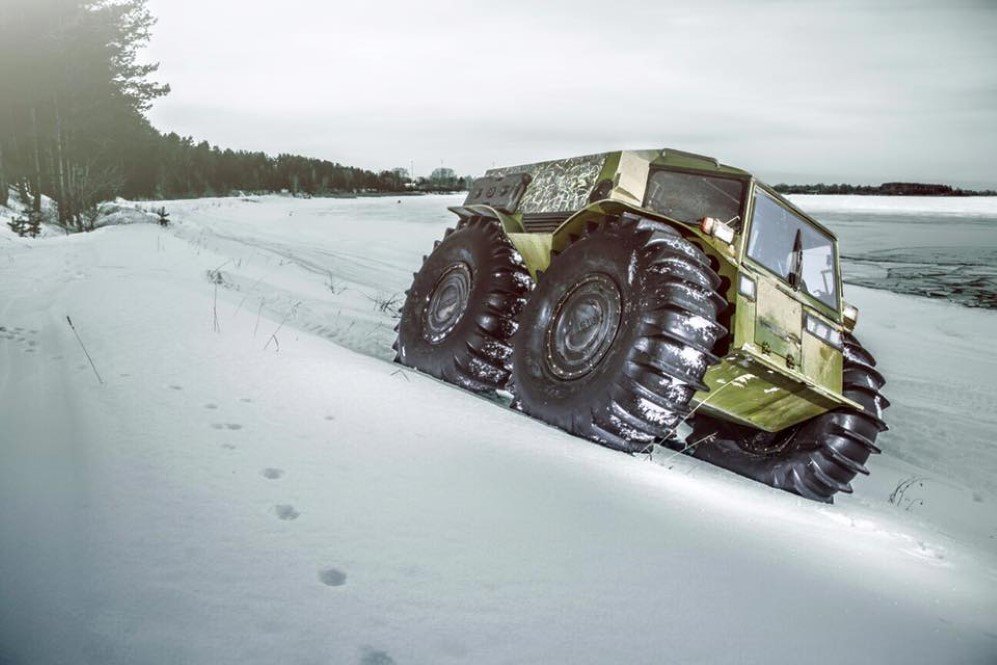 As children, we all saw monster trucks racing, destroying shelters and shops, and basically being all monstrous. However, realizing its true potential, the Russians have finally put it to good use!
The latest Sherp ATV assists workers in harsh environments. It is 11 feet long and can drive over obstacles as high as 27.5 inches! It has an invincible 15.3 gallon, 44 horsepower diesel-engine. Moreover, it weighs 2,866 pounds and can move at the speed of 27.9 miles per hour on land and 3.7 miles per hour on water – yep, it's not confined to land!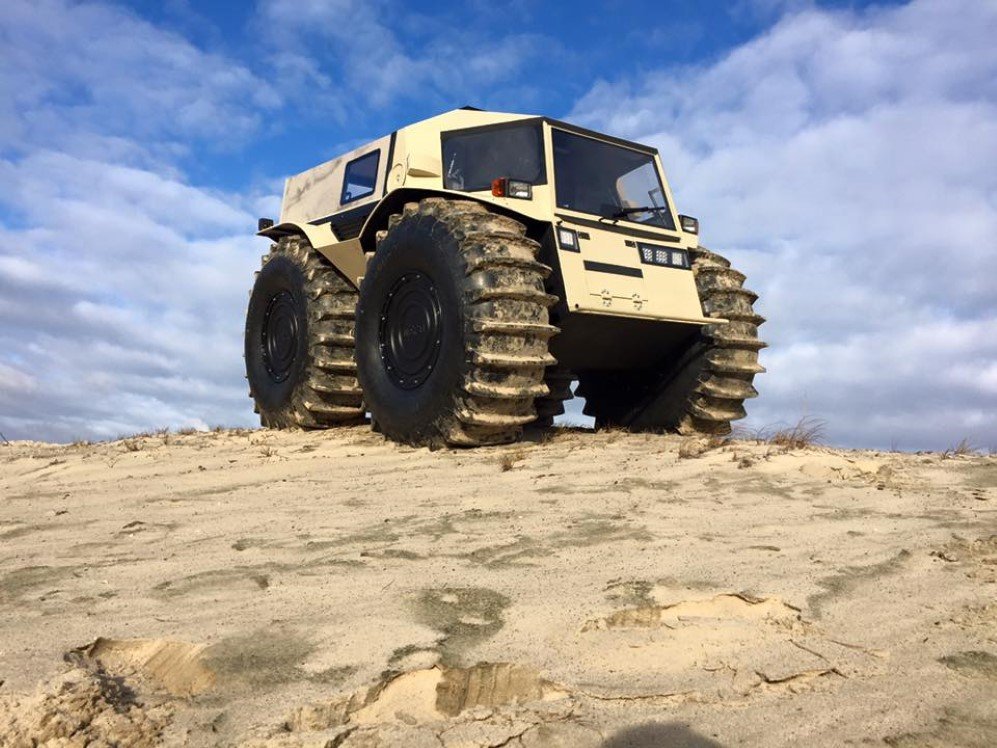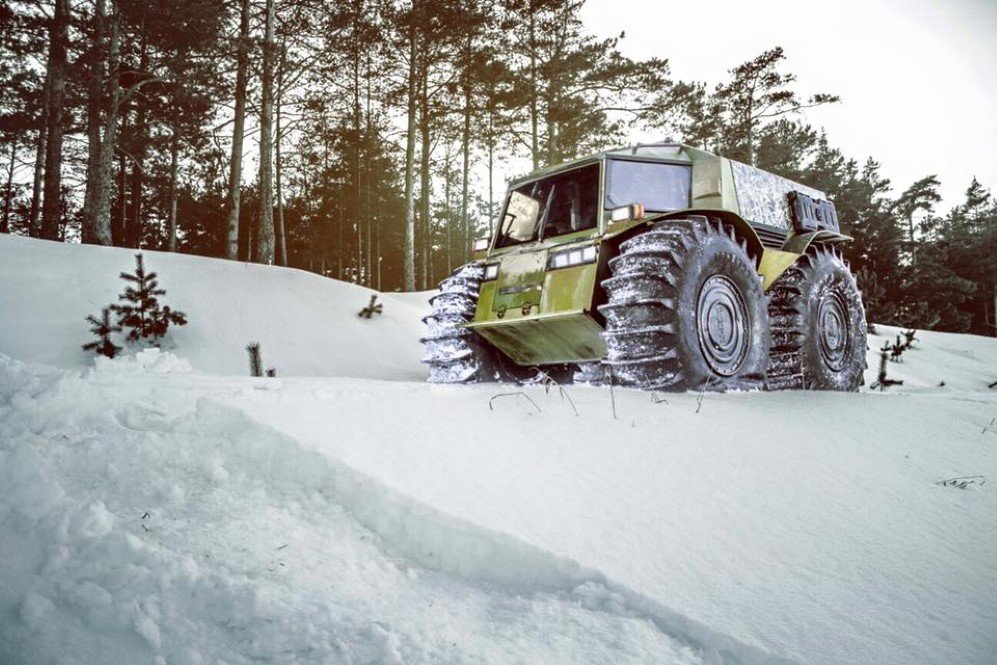 It looks like a mini-monster that can move anywhere, be it on land, snow, ice, or water. It has self-inflating tires and treads that move the truck forward. Alexei Garagashyan, a mechanic in Saint Petersburg, is the mastermind. He said that he always had a penchant for innovation in traditional SUVs hence he began playing around with monster trucks. Mini monster was his first creation, but after that he thought of motorizing four wheels. According to Alexei, the concept of the Sherp ATV revolves around huge low-pressure tires. Moreover, the vehicle has a water heater, analogue devices, halogen headlights as well as a display.
You might still be thinking how does it not sink in the water since it weighs a lot – well the vehicle has a device that instantly drains water from ATV as it is submerged in water.
Recommended for you (article continues below)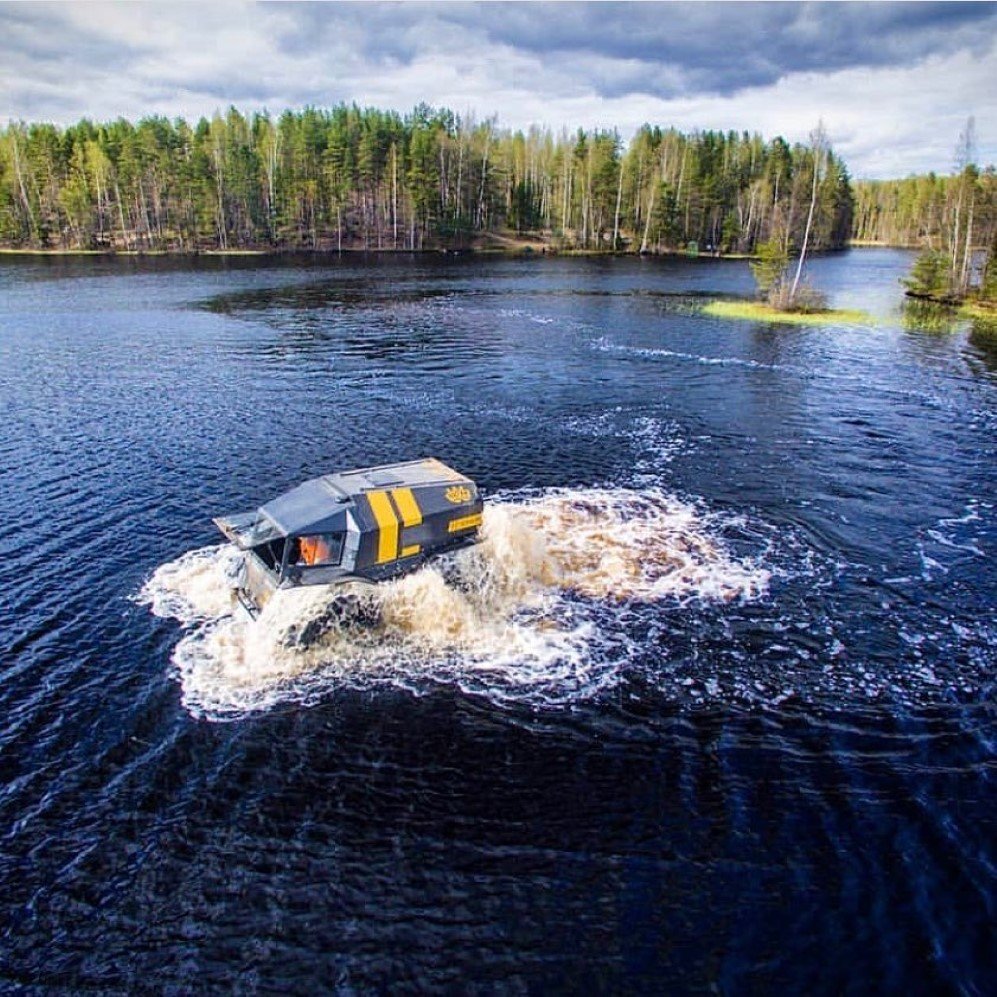 As far as the capacity is concerned, the ATV can accommodate two people. That's acceptable, considering not many people would want to be riding in such harsh environments. There are two models, varying in cost and features. The first is for $65,000 and has a make-shift roof whereas the other one has a hardtop and costs $70,000.
All Images: © SHERP
h/t: Daily Mail