SecondHome Hollywood is much more than what meets the eye!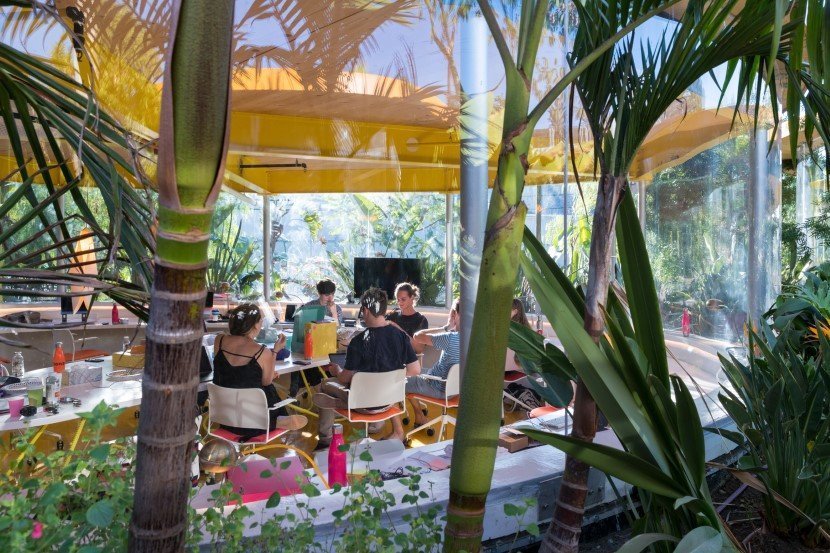 Are you sick of spending one-fourth time of your day in sad, concrete boxes that are labelled as, offices? Well, if you happen to be in Los Angeles then you might have an alternate that you would love to consider. Spanish architects SelgasCano have recently redesigned an empty parking lot in Hollywood and the result is spectacular.
The designer replaced the concrete floor with 700 tons of soil and vegetation and 6500 trees hence, making up a total of 50,000-square-foot of garden area. Through this, the architects have quite successfully transformed a parking lot into the densest urban forest of Los Angeles that has become home to a total of 112 native species. You might think that is the main attraction of this renovation but, it is actually not. The real output of this major restoration is the sixty yellow-roofed office pods amidst all the vegetation. A setup first of its kind in the United States, "SecondHome Hollywood" acts as a bridge between natural and urban life. You can work as much as you can yet; the natural surrounding will not sap your energy. Instead, chances are that you would end up feeling even more rejuvenated by the end of your long work day. On top of that, the area also encompasses the Anne Banning Community House within itself so it is as inclusive as it can get. If that does not sound like an ideal place to work then we do not know what will!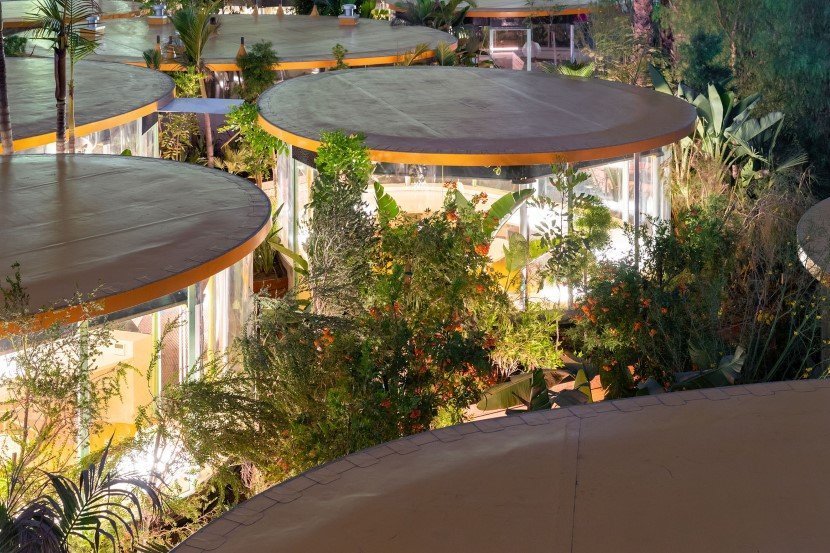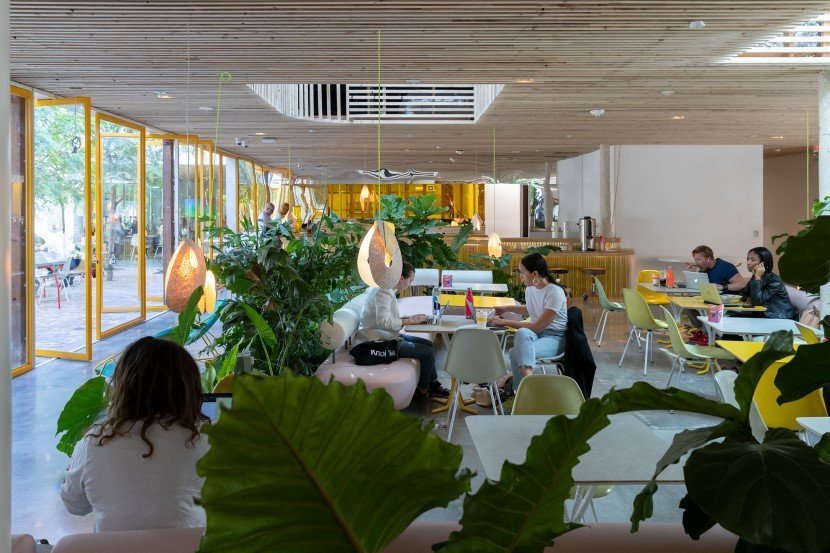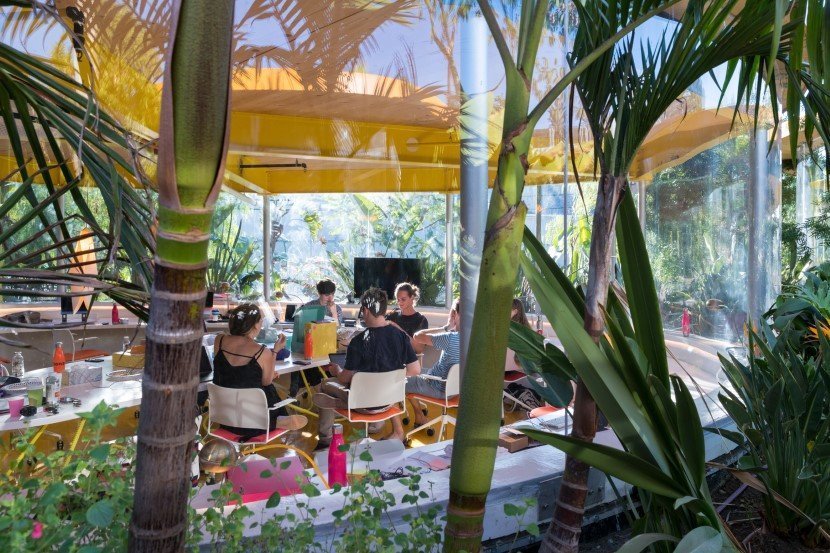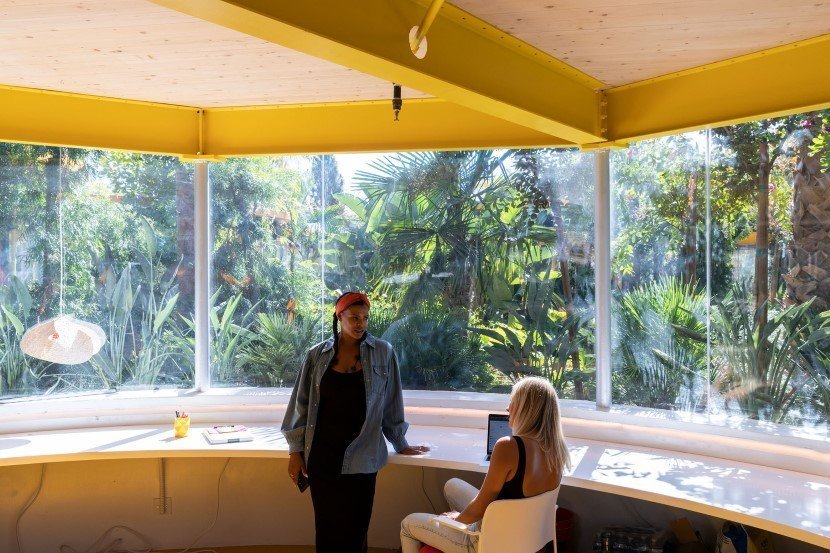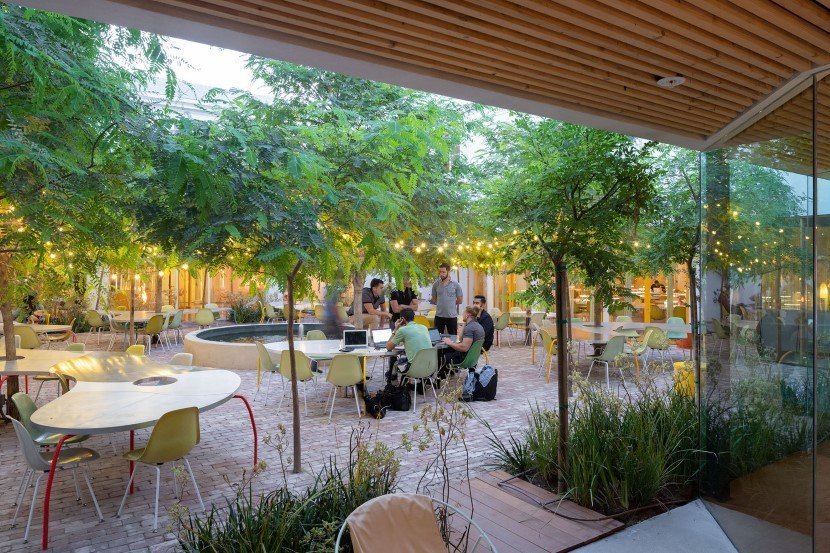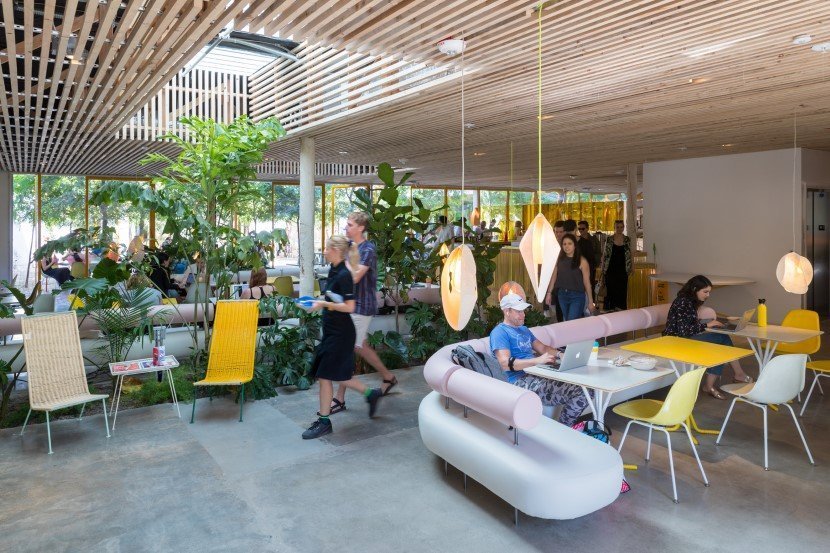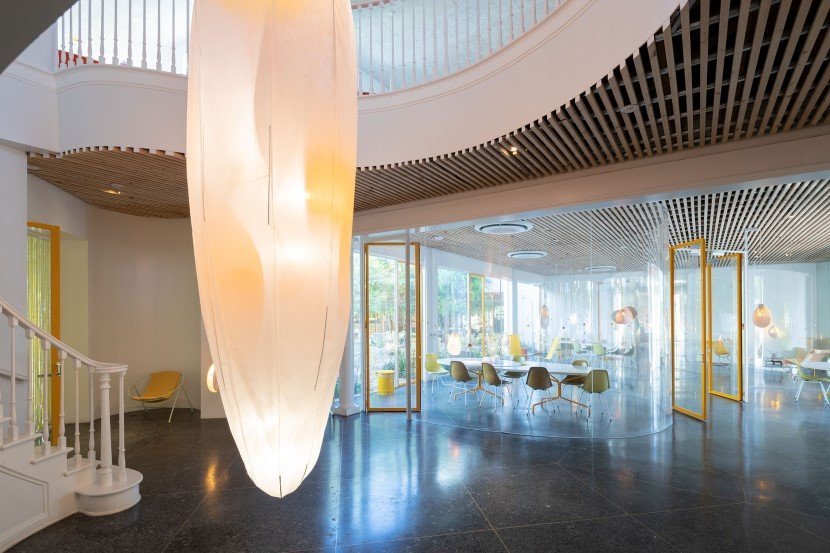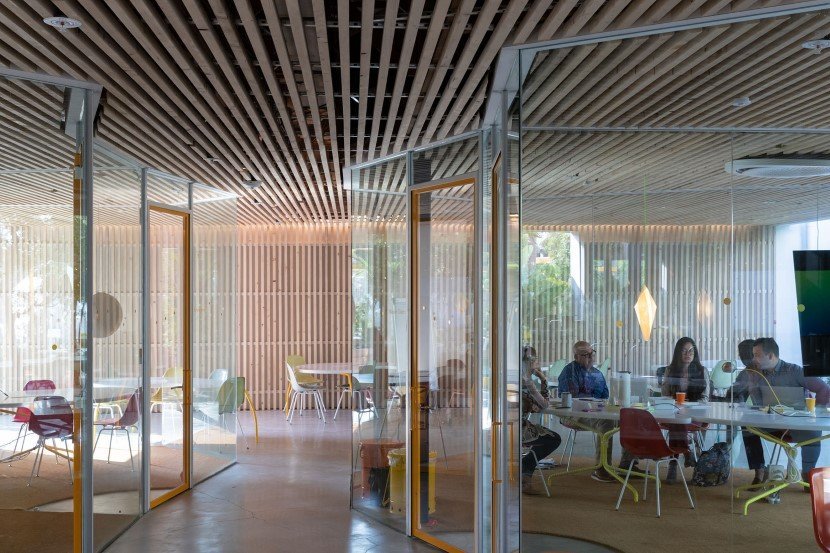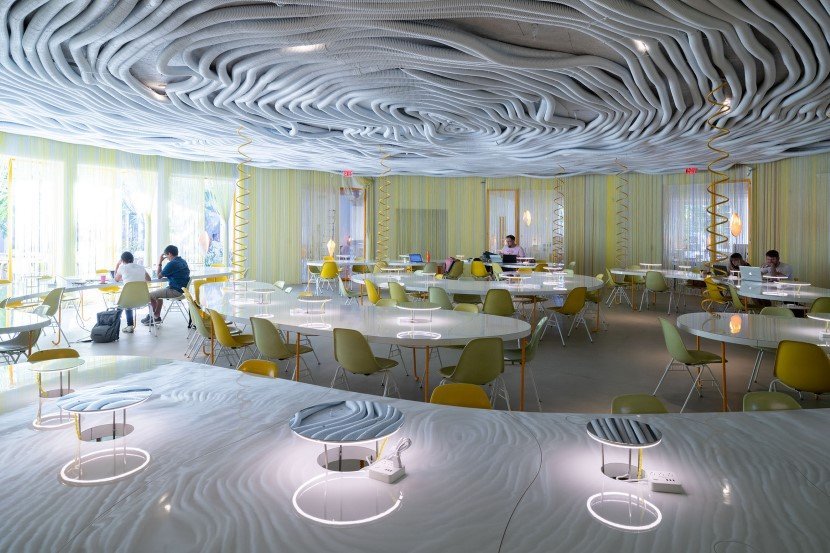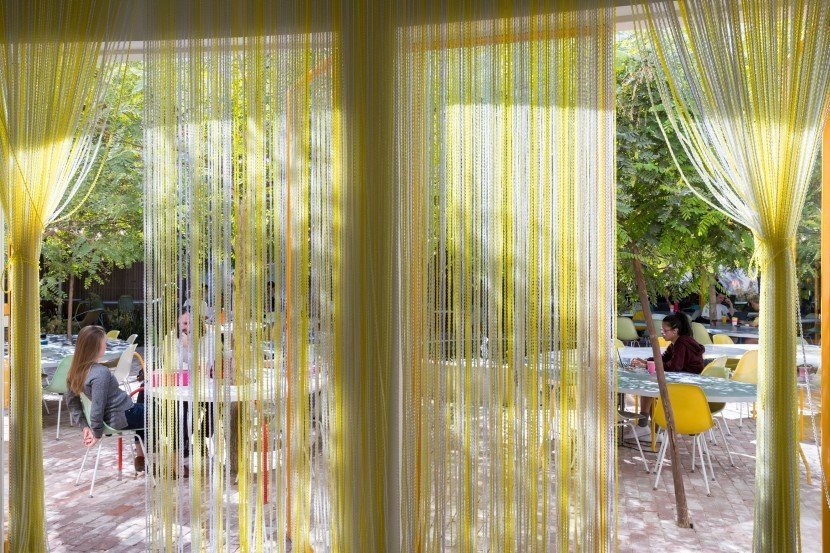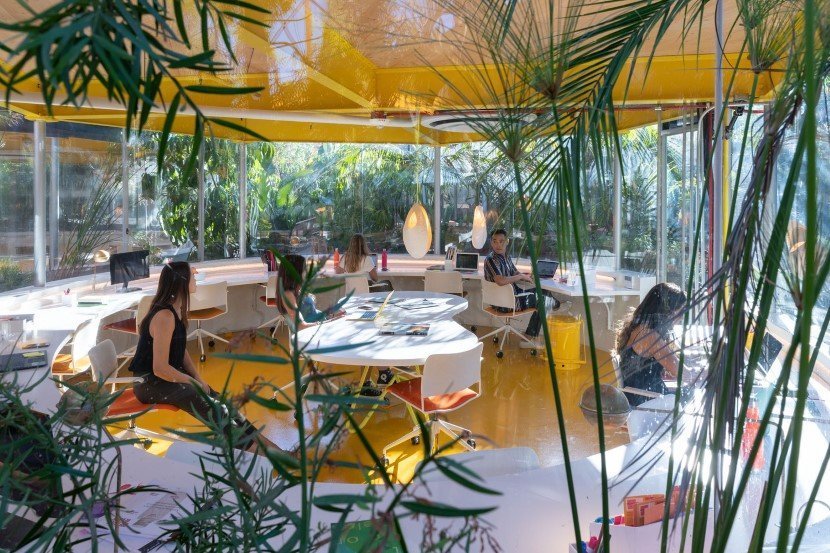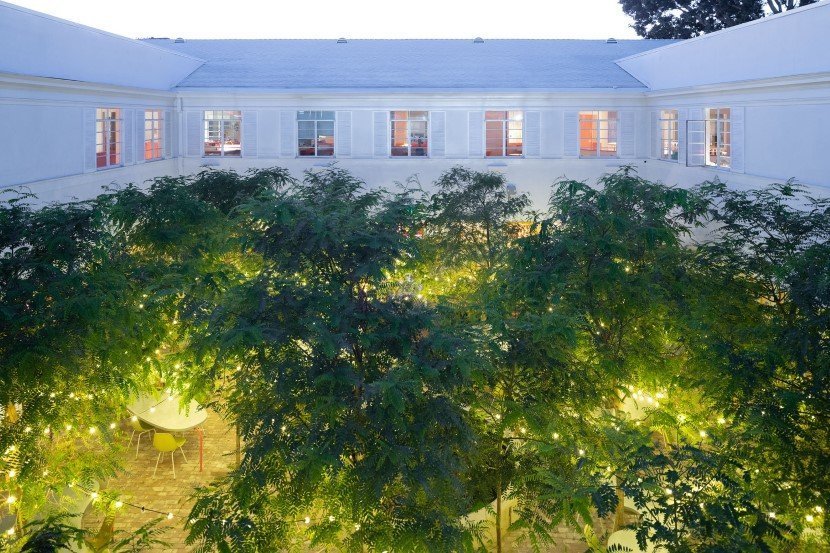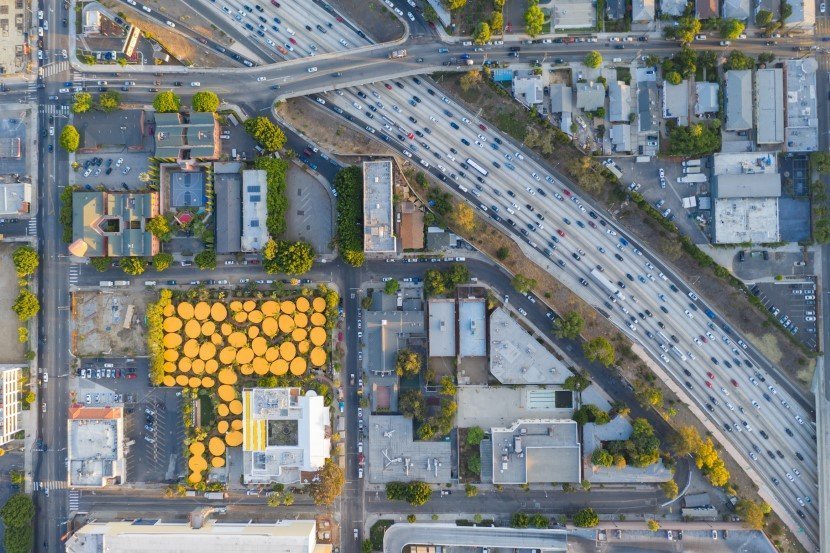 Recommended for you (article continues below)
Image Credits: Iwan Baan
Property: SecondHome Hollywood
Architects: SelgasCano
h/t: Dezeen