Scuba diving is no big deal with Scorkl's mini-scuba tank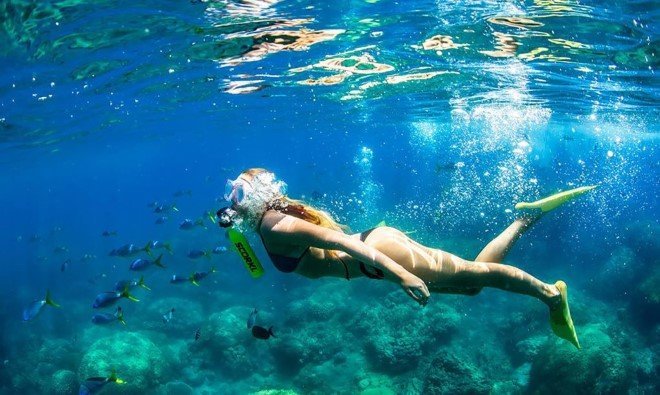 Want to experience the thrill of scuba diving but be as safe and comfortable as one is while snorkeling? Don't worry, you're not the only one! This popular desire has caused an Australian company to create the 'Scorkl'. Not only does it lessen the cost, hassle, training, and equipment associated with scuba diving but also proves to bring the best of both snorkeling and scuba diving to you!
So, what really is 'Scorkl'? It is basically a hand pump that refills an underwater breathing device, allowing you to freely swim around for a good ten minutes! And the best part is that it is nothing too big or too heavy to carry as it's approximately the size of a regular water bottle.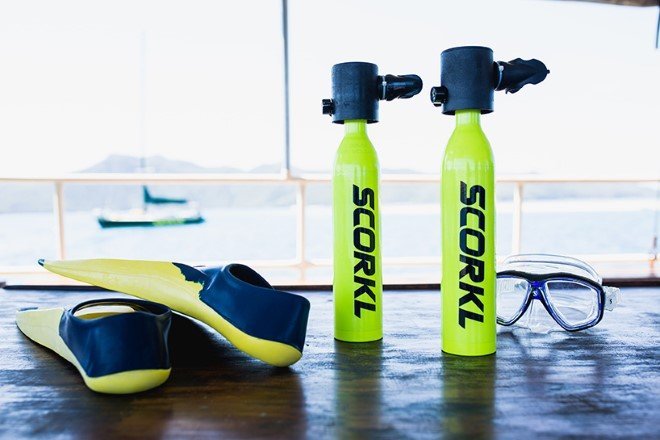 It is quite easy to use the Scorkl. All you need to do is put the lightweight device onto your mouth and breathe normally using the tank's air while you are underwater – you don't even need any kind of scuba diving certification! According to the company, the cylinder's specifications are tantamount to the conventional cylinder used in scuba diving, the only difference is that it can be refilled via the Scorkl hand pump. The pressure gauge on the device keeps the user informed regarding the amount of air present.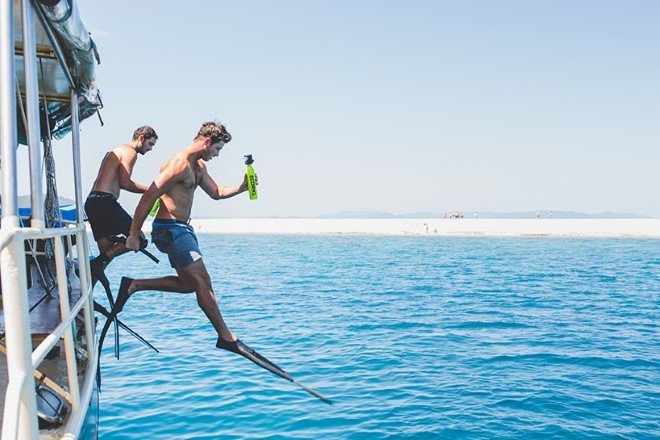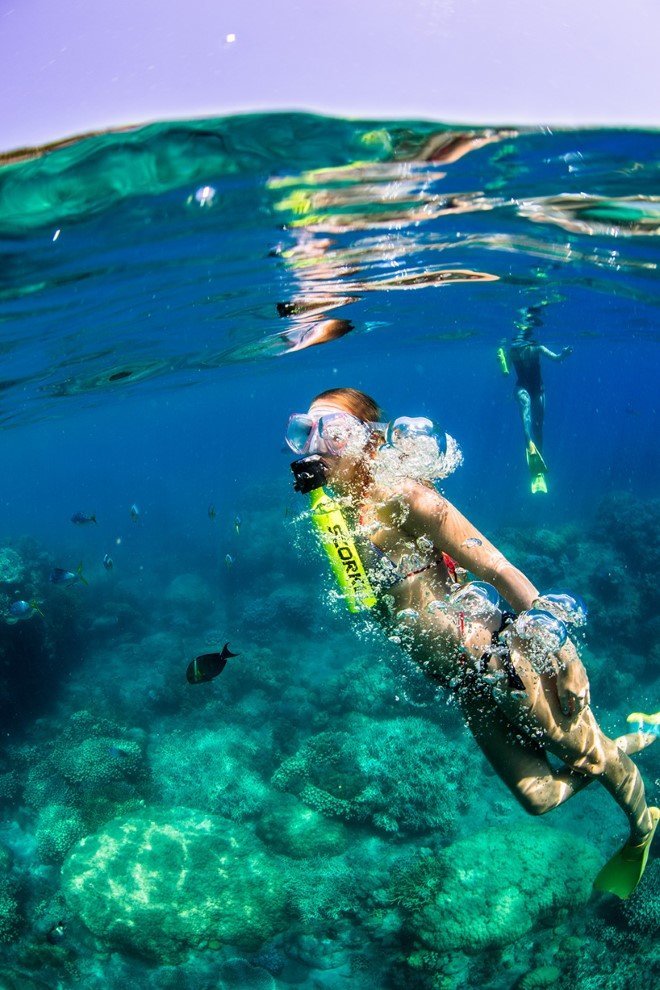 Recommended for you (article continues below)
As of now, the Scorkl is launched on Kickstarter. The company aimed to gain $22,765, but it has received over $370,000! This amount hints the inevitable success of the device once it comes into the market. As for the price, the Scorkl costs $199 (which is 33% off the retail price).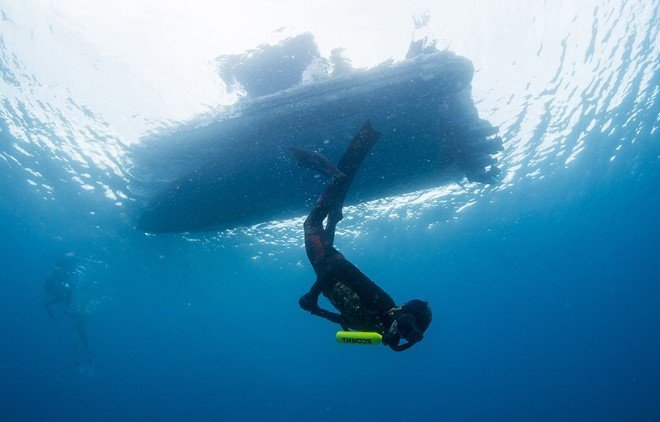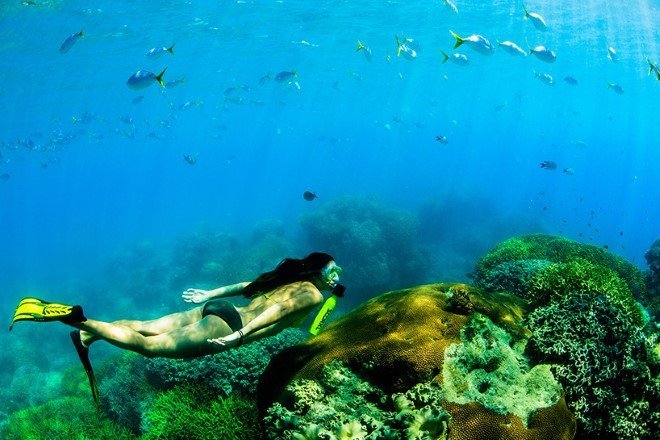 If you are worrying about the risks associated with this device, then let me assure you that there is absolutely nothing to fret about. The company guarantees that the Scorkl is safe and requires no training of any kind. However, they do advice novice divers to avoid crossing 9.8 feet depth, and to not use it more than five times a day. Trained divers, on the other hand, are free to go as deep as they want. The company even offers an information kit and tips to keep the people safe from pulmonary damages.
Kudos to the team for making scuba diving easier for us!
References: Kickstarter, Daily Mail, Design Boom