Samsung Galaxy Z-Flip will Hit your Nostalgic Feelings with its Old New Flip Design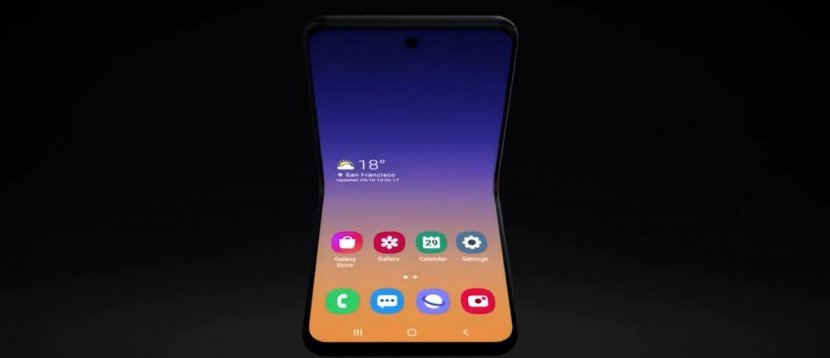 Samsung
None of us can forget the time when flip phones became signature phones and most people made it a huge part of their ensemble. In this time, when touch screens have taken the world by a storm, it was impossible to reinvent the concept of flip phone yet Samsung Galaxy has made their way through with the new Galaxy Z Flip. It is set to be out on February 11th alongside the Galaxy S20. Despite no rumors about the price of both the phones, according to some sources, Galaxy Z Flip will showcase a very cheap price providently giving their own company ranks.
The 'Flip' in its name refers to the hinge in the phone that enables the clamshell design. It also has a minimal notification bar, small front camera and the dual cameras designed for the sleek outlook. The smaller screen that is visible while the phone is closed will show you the phone's battery percentage, how fast your phone is charging and a viewfinder for the camera. The phone features dual front 12MP cameras with wide and ultra-wide sensors and will be able to support a 15W charging along with wireless charging. Weinbach retweeted clarifying that the second screen would be 1 inch, not 0.1 inches which is clearly too tiny to get any work done, unlike what the sources had previously informed.
The front display is 0.1″. You can use it to check charging speeds and battery info. It will also work as a view finder for the camera so you can use the better rear camera for selfies.

— Max Weinbach (@MaxWinebach) January 23, 2020
Recommended for you (article continues below)
The device will be built with ultra-thin glass with a crease in the middle for the folding feature, however, the phone's specs will in nowhere be in comparison to the Galaxy S20. They are said to resemble more of the specifications of S10e. It differentiates from the Razr and the Samsung foldable with having a glass screen instead of the plastic ones. The glass screen is said to be more durable which the company vamped the design into at the last moments of shipment.
Basically, it locks into this position and more than just the camera will be supported pic.twitter.com/nmD8sraRx2

— Max Weinbach (@MaxWinebach) January 22, 2020
h/t: The Verge