Samsung Galaxy Z Flip smartphone will fit even in the smallest pockets!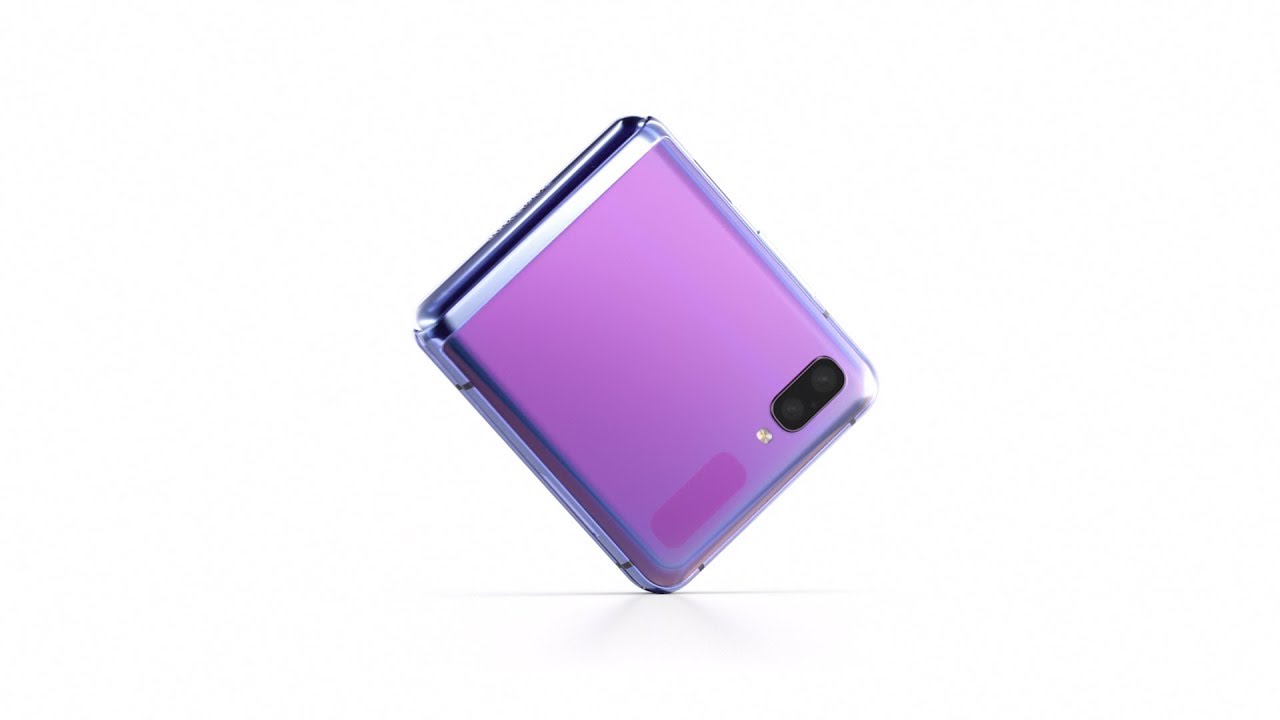 © Samsung
Miss dramatically flipping down your flip phone after a call? The Samsung Galaxy Z Flip is here! After touchscreens gained fame, flip phones slowly went out of sight. Samsung, however, just launched its new Samsung Galaxy Flip phone called the Galaxy Z Flip and as the name suggests, it's a flip phone but it's touch-friendly! Touchscreen flip phones are a concept that have been talked about for quite some time now. There are, currently, only three such phones, these are the Motorola Razr, Samsung Galaxy Fold and the one we're talking about –the Samsung Galaxy Z Flip. The Z Flip is Samsung's second folding phone and hence it incorporates, in itself, a lot of similarities to the Galaxy Fold.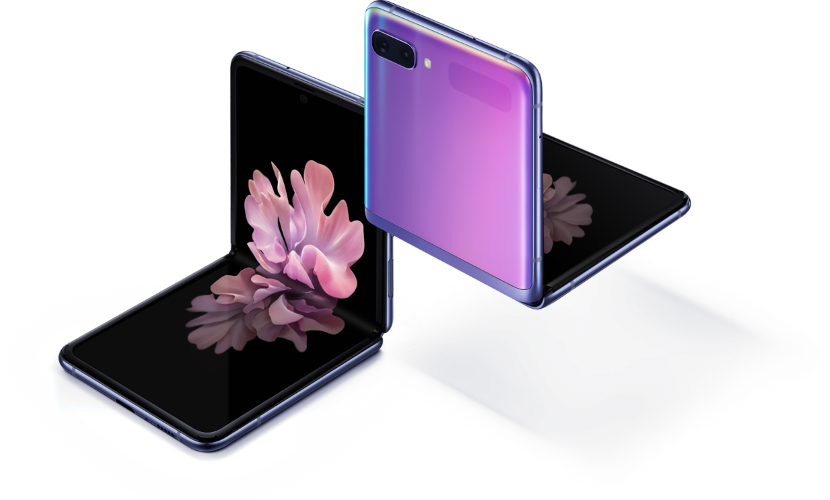 The phone comes in three colors; Mirror Purple , Mirror Black  and Mirror Gold – and with two displays. One is the Main Display and the other one is the Cover Display. The Main Display is 6.7 inches wide and with a dynamic AMOLED Display, alongside a 2636 x 1080 resolution. The Cover Display is 1.1 inches in size and has a 300 x 112 resolution. . Both these measurements are made assuming that the corners are pointed, and not rounded like they actually are – this reduces the actually screen sizes in comparison to the listed ones.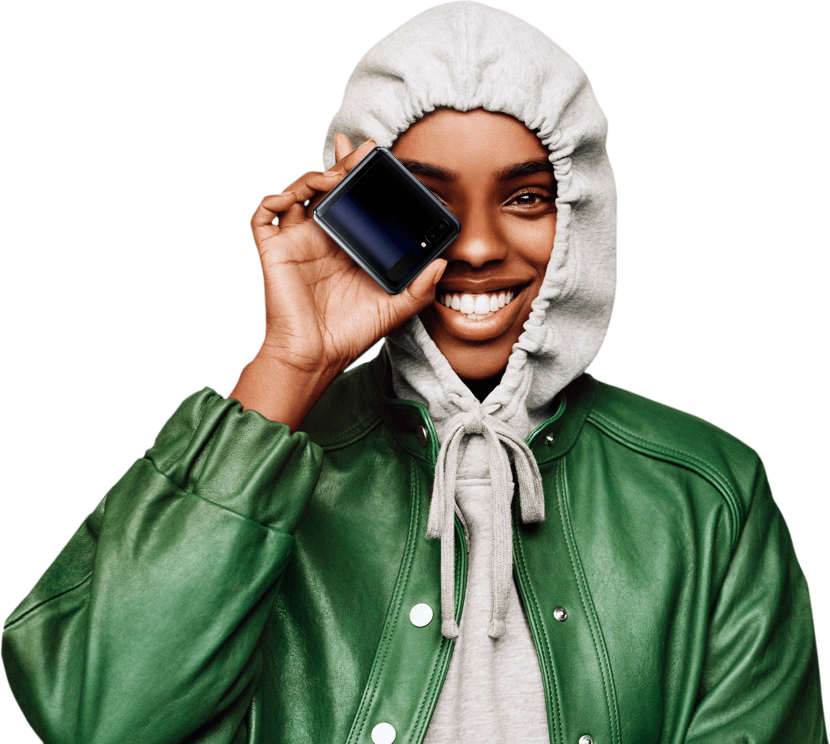 The phone is 167.9 x 73.6 x 7.2mm and, when folded, 87.4 x 73.6 x 17.3mm in dimensions. The display is Always-On and users can customize the Always-On screen by selecting themes, widgets, clocks etc from the multiple available options. Users can also choose an image and set it as their Always-On Display (AOD) screen.  Samsung has, also, used Ultra-Thin Glass to protect the phone and to make it much stronger compared to the Motorola Razr and the Samsung Fold.
The phone has a 7nm, 64-bit Octa-Core Processor, 8GB RAM and 256GB internal storage, but no external storage options. The battery used is a powerful 3300mAh battery.
The Samsung Galaxy Z Flip has two rear cameras. These are both 12MP; one is Wide-angle and the other one is Ultra Wide angle while the front camera is 10MP. The phone features a whooping 8x zoom and multiple other features such as automatic flaw detection and shot suggestions.
Recommended for you (article continues below)
Comparing the Z Flip to the Galaxy Fold and the Motorola Razr, we see that Z Flip has betters specifications and is much more compact. Motorola's phone was made into a flip phone alongside mediocre features and Samsung Fold is like a tablet that folds to a small smartphone, while the Z Flip is like a wallet that opens up into a larger smartphone – this makes the Z Flip much more portable and like older flip phones.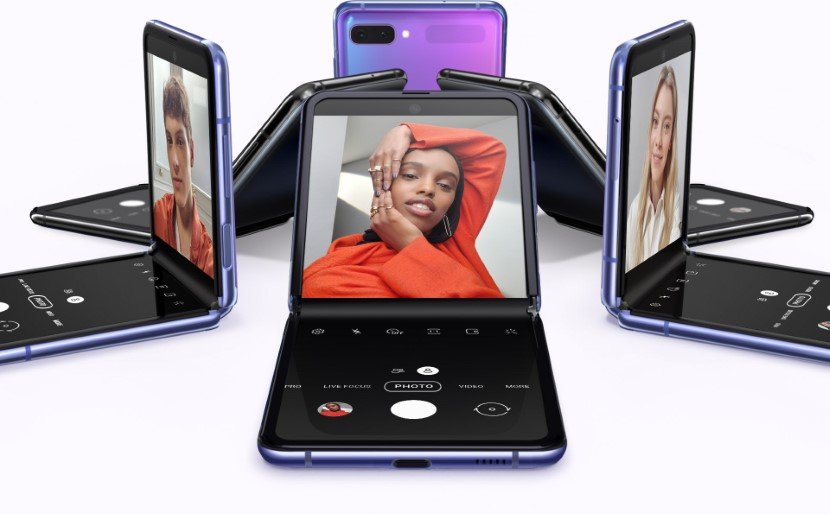 The phone also has a Thom Browne edition, which was designed with Thom Browne, a fashion design brand.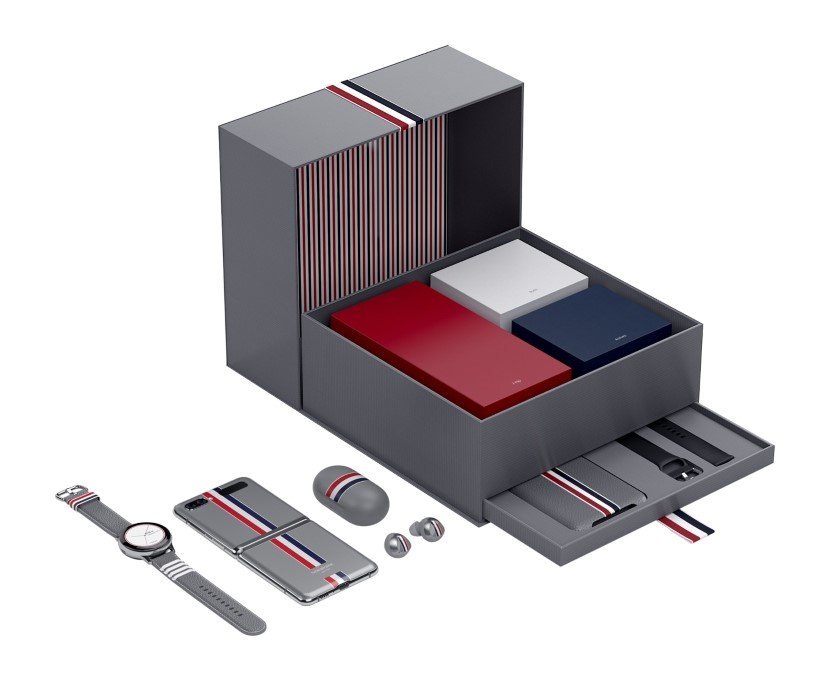 Samsung Galaxy Z Flip was officially announced at the Samsung's "Galaxy UNPACKED 2020" event held on February 12th, 2019 and is being sold at a sale price of $1,379.99.
Images/Video: © Samsung
h/t: Android Central