'Sally' The Salad Robot Makes 1000 Different Salad Combinations In 60 seconds Each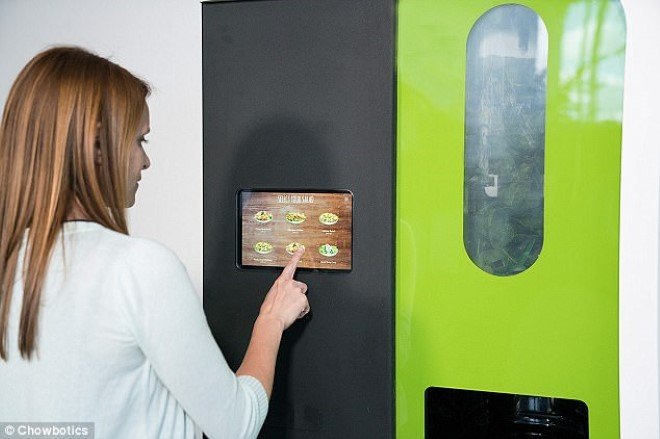 In a world where eating junk has become as frequent as breathing, we all need to ensure we have a healthy diet. What could be better than eating freshly made salad?
Now, you might not like the idea of making your own salad since it's quite time consuming to get all the ingredients, chop them, mix them in, and sadly not all places offer fresh salad (especially at night). Keeping these factors in view, the California-based food robotics company 'Chowbotics' has invented 'Sally – The Salad Robot'. This robot is able to make heavenly salads by using up to 21 ingredients in different combinations under sixty seconds!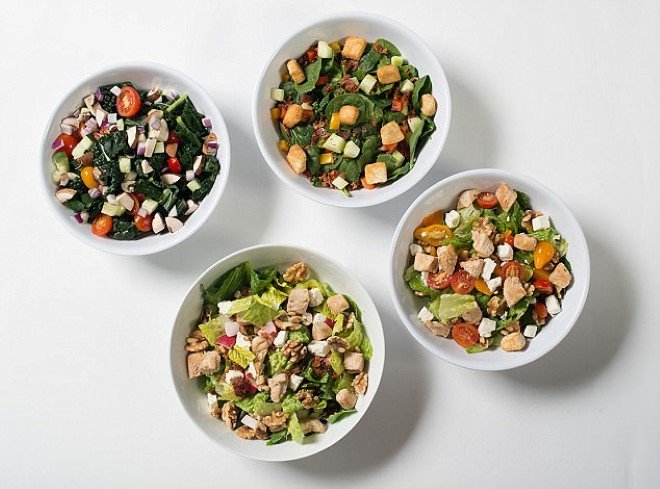 Sally is basically an 80.5 by 84.3 cm smart vending machine that contains tomatoes, olives, chopped onions and lettuce as well as different toppings and dressings. The process to obtain it is pretty simple; all you need to do is either select one of the signature salads, created by Chowbotics' Executive Chef Charlie Ayers, or choose to create your own. The bowl placed in the dispensing slot is then filled with all the ingredients coming out of the vending machine – that's it! Convenient, right? What's even cooler is that it gives you a calorie count as well.
Recommended for you (article continues below)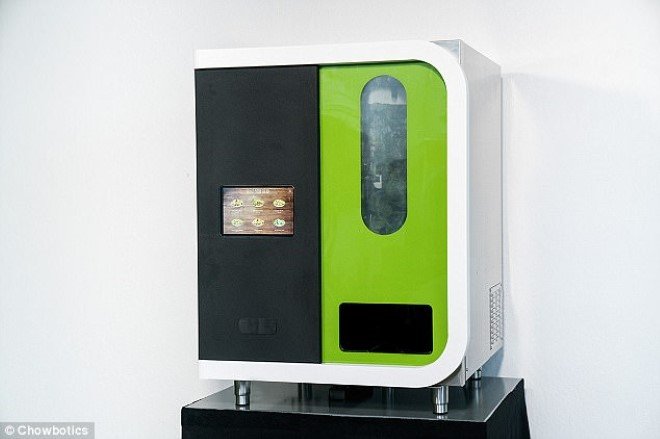 The only flaw is that Sally fails to chop or prep the ingredients – but that's not a big deal, I suppose. San Francisco's Galvanize shared workspace already has installed one and many are now thinking of doing the same!
References: Chowbotics, New Atlas, Daily Mail