Russian photographer takes us on a unique tour of Chernobyl Exclusion Zone!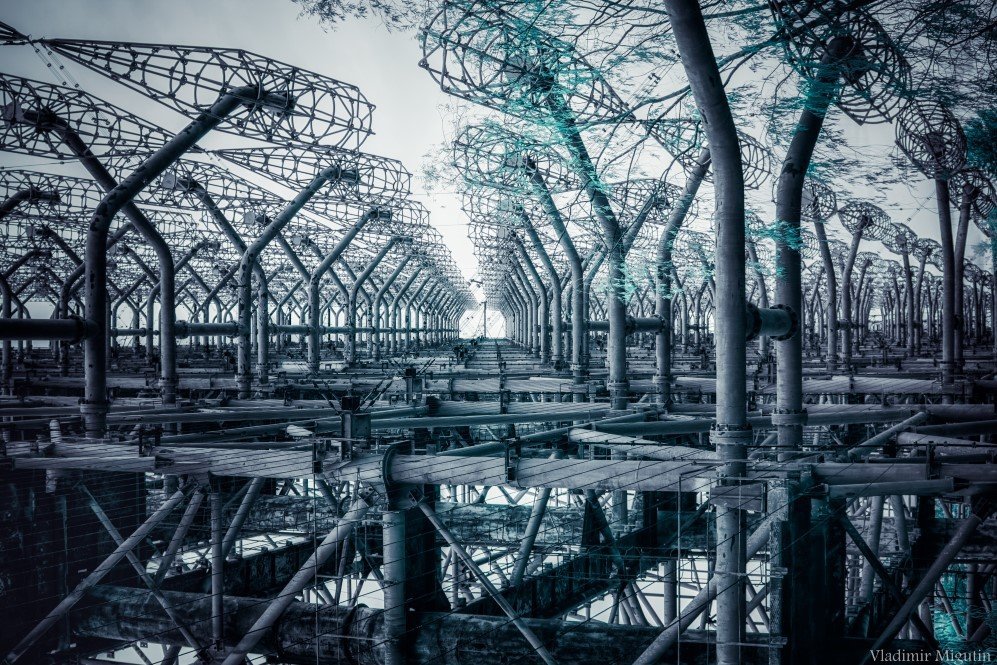 Even after 30 years since the horrible nuclear incident took place at Chernobyl, the place is still feared by the humans while the nature continues to grow and thrive in the area. Russian photographer, Vladimir Migutin captured this contrast of flourishing nature against the melancholic symbol of manmade disaster with his infrared camera. Quite surprisingly when Migutin focused on the nature instead of the nuclear power plant, he felt anything but misery and was instead taken aback by the surreal environment that the pink trees and human friendly fox found in the location made up.
Recommended for you (article continues below)
The photographer made use of the 590-nm infrared filter which showed the Chernobyl's beautiful scenery in a different light all together quite literally. Have a look at few of the exceptional photographs from the unique Chernobyl tour that Migutin went on!
---
Pripyat Sports Hall

---
The Azure Swimming Pool

---
Bumper Cars in Pripyat Amusement Park

---
The Bucket

---
The Rotting Grand Piano

---
A Trolley Bus

---
Abandoned Farm

---
Butterflies and Flowers in Chernobyl Garned

---
A Lake within Chernobyl Exclusion Zone

---
The Monumental Trail

---
The Nuclear Power Plant

---
Simon – A Human Friendly Fox

---
The Ghost Town of Pripyat

---
The Iconic 26 Meter Tall Ferris Wheel

Images: © Vladimir Migutin
h/t: My Modern Met