Robotic contact lenses automatically zoom in and out when you blink your eyes twice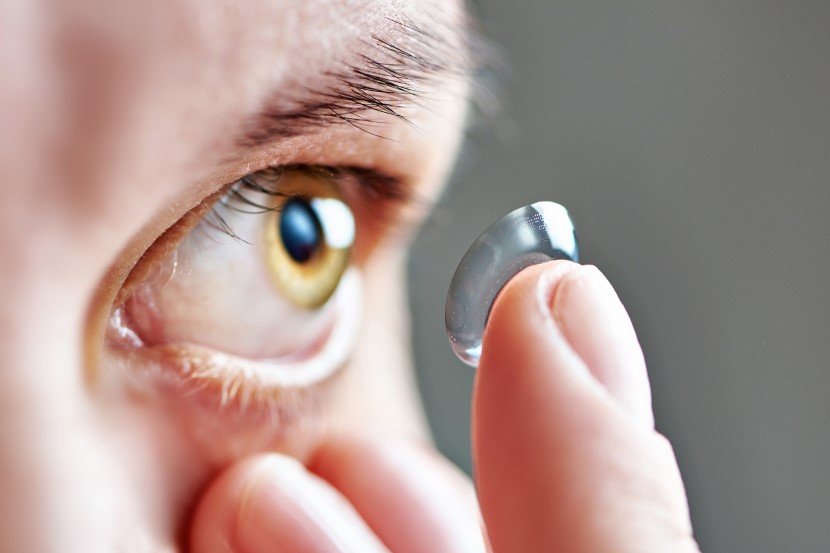 GETTY IMAGES
Nowadays, the contact lens is everyone's choice, especially those people who are tired of wearing glasses. You all are aware of various types of lens such as soft lenses, silicone hydrogel lenses, gas permeable lenses, hybrid contact lens and PMMA lens. But have you ever heard of 'Robotic Contact Lens'? Well, if the answer is no, then this article is going to help you a lot.
Recently, at the University of California, San Diego, a team of research scientists transformed 'Robotic Contact Lens' dream into reality.
It is being said that these contact lens work by naturally using the electrooculographic signal which is produced by a human eye to perform vision-enhancing tasks such as zoom in and zoom out. There are five electrodes per lens which are spread over the contacts acting as muscles. Other than this, a layer of electroactive polymer is also designed, which helps in the expanding whenever an electrical signal from the eye is received.
The researcher placed an elastomer between two electrodes that actuates an electrical signal, which is produced by a human eye. Due to these activated electrodes, the elastomer expands, which results in a zoomed vision and similarly by another double blinking, the vision will return to normal. It is only due to the polymer's quick response to the electrical stimuli that results in the occurrence of the synchronization between the eye and the contacts easily.
Isn't it interesting that just by your eyes double blinking, these contact lenses can zoom in and by another double blinking, all would be back to normal?
Recommended for you (article continues below)
Well, the best part of this technology is that the contacts even function when your eyes are closed because we very well know that human eye produces electrical signals all the time which is REM sleep (Rapid Eye Movement Sleep).
In another study, in Advanced Functional Materials, the researchers referred to already existing Human Machine Interfaces (HMIs). These HMIs have been created to utilize electrophysiological signals to control the motion of wheelchairs and other multiple roles of exoskeletons. Those HMIs have not just empowered the disabled to restore their movability, but it also upgraded the ability of healthy human beings.
Well, this is all that we know about these contact lenses. But the scientists, researchers and engineers involved in this project are hopeful that one day, their innovation could help them in creating a prosthetic eye or camera that could be easily controlled by using eyes alone.
As the sky is limit and possibilities are endless, so let's hope for the best. But sadly, no further information is available as of now regarding when the contact lenses would be available and how much would they cost. We'll just have to wait until more information is available.
Source: Advanced Functional Materials
h/t: Popular Mechanics