Robo-Cops Are Now A Reality! Silicon Valley Gets KnightScope K5 Patrolling Robot Security Guards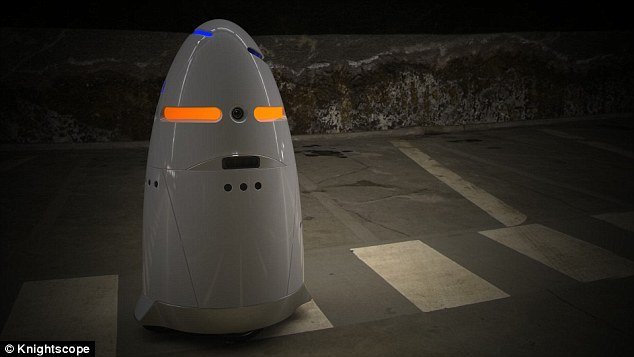 KnightScope K5 robot security guards go on patrol in Silicon Valley. At first these robots look more like something straight out of a Star Wars movie or a fictional fantasy. But, these ground-patrolling Robo-Cops are now a reality.
Designed and manufactured by Mountain View, California based robotics startup KnightScope, the K5 robots are 5 feet tall and weigh 300 pounds. The company sees these robots as the future of law enforcement. The K5s are equipped with laser scanners, along with GPS and heat detecting technology. In addition to that, K5s are fitted with microphones, speakers, 360 degree surveillance cameras and sensors, odor detectors, thermal imaging system, weather sensors and Wi-Fi connectivity.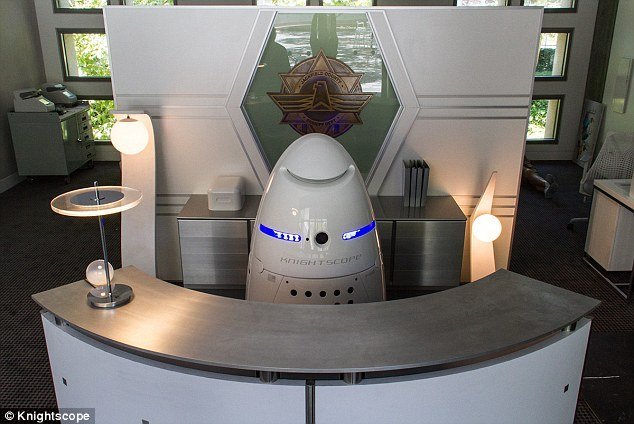 All these features make K5s fully autonomous in operation and can avoid confrontations. The unarmed K5s are basically designed for surveillance purposes. Patrolling your backyard or a parking lot or any out-door space, identifying any suspicious activity happening around through its various sensors and sending its live video feed to the command center being watched over by a human for a prompt action to be taken against that particular threat.
When on a patrolling duty, the K5s use lasers to calculate the distance and relies on its GPS system for positioning itself. Using cameras they can also read upto 300 car number plates a minute, allowing them to monitor traffic. They have a battery life of about 24 hours and can automatically bring themselves back to their charging stations.
Recommended for you (article continues below)
The K5 robot also comes with a button at the top of its head which can be pressed down by anyone who needs some help. Pressing this button will connect the K5 immediately to the control and command center.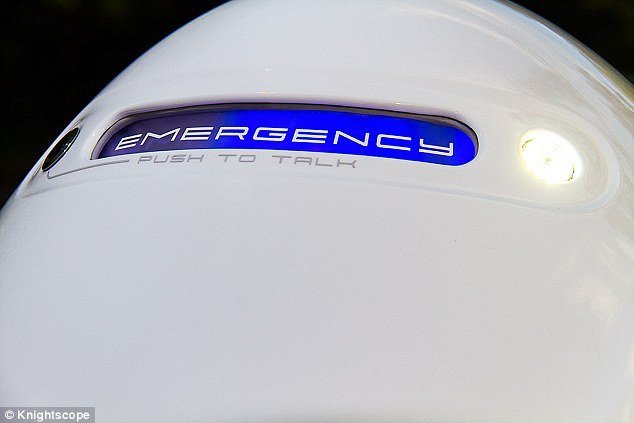 As for the future, the fully autonomous K5s can serve as the "Eyes and Ears" of ground surveillance with only fear of putting human patrolling security guards out of work.
For a basic version, the company intend to offer the K5s on a Machine-as-a-service basis at $6.25 per hour for 24/7/365 coverage.