This renovation of an old Mexican home transcends the boundaries of indoor and outdoor living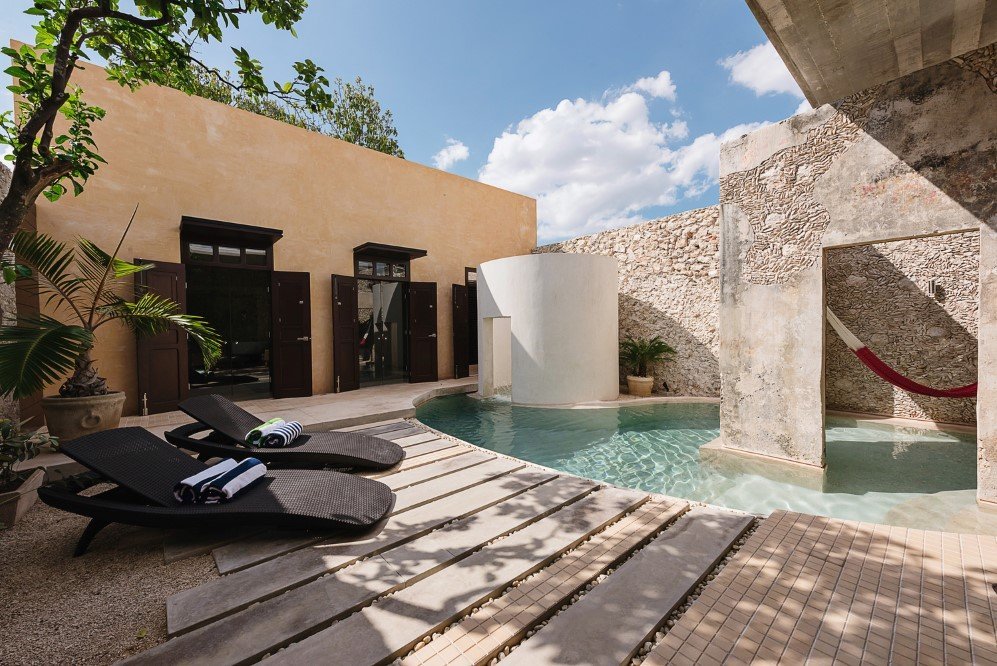 If you are an outdoor person by nature then you will instantly connect with this home, designed by Punto Arquitectónico in Mérida, Mexico. The unconventional house features a swimming pool right in the middle of the courtyard and it unusually passes through some of the freestanding walls.
RELATED: The Class Gehry Home gets the makeover it deserves as architects introduce a reading nook to it!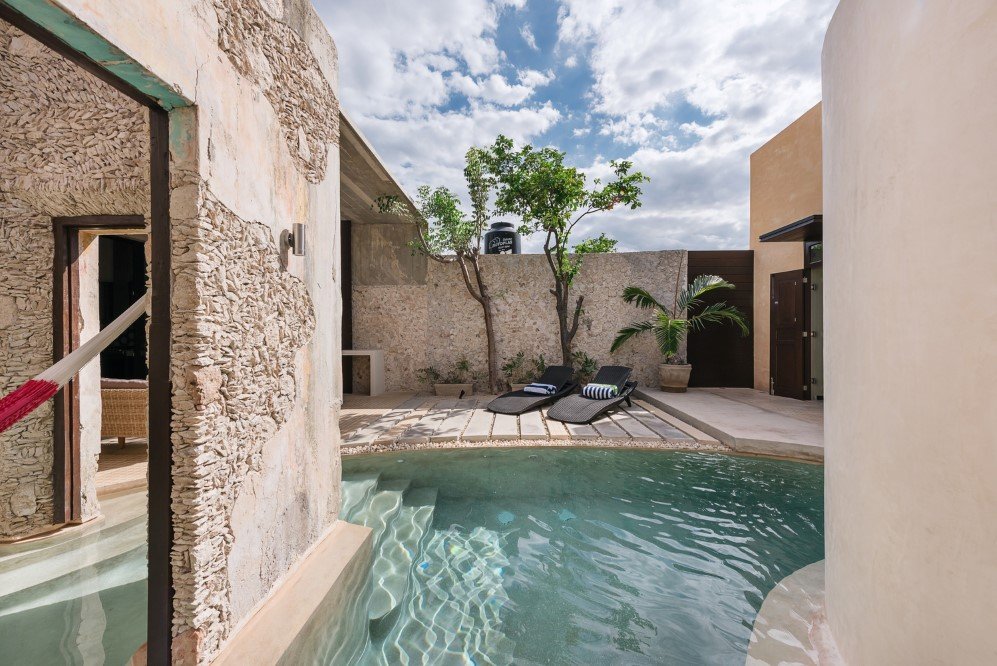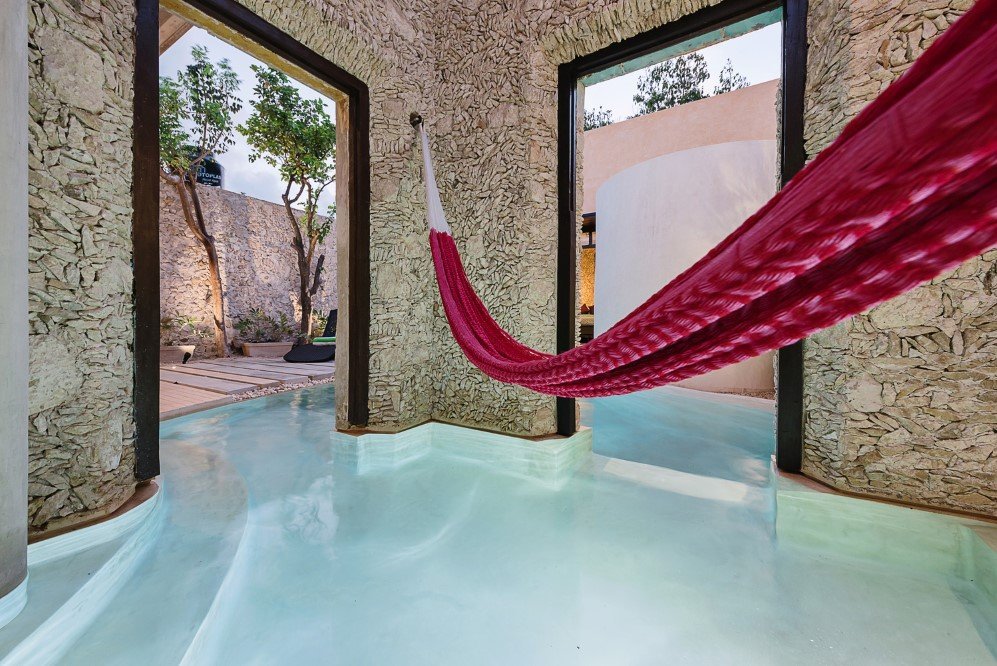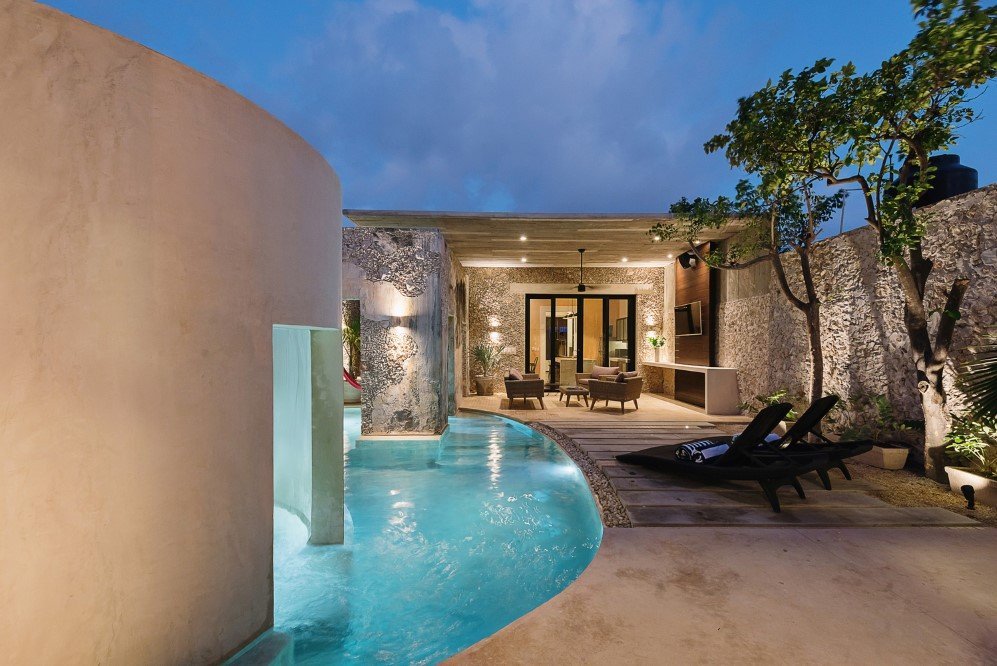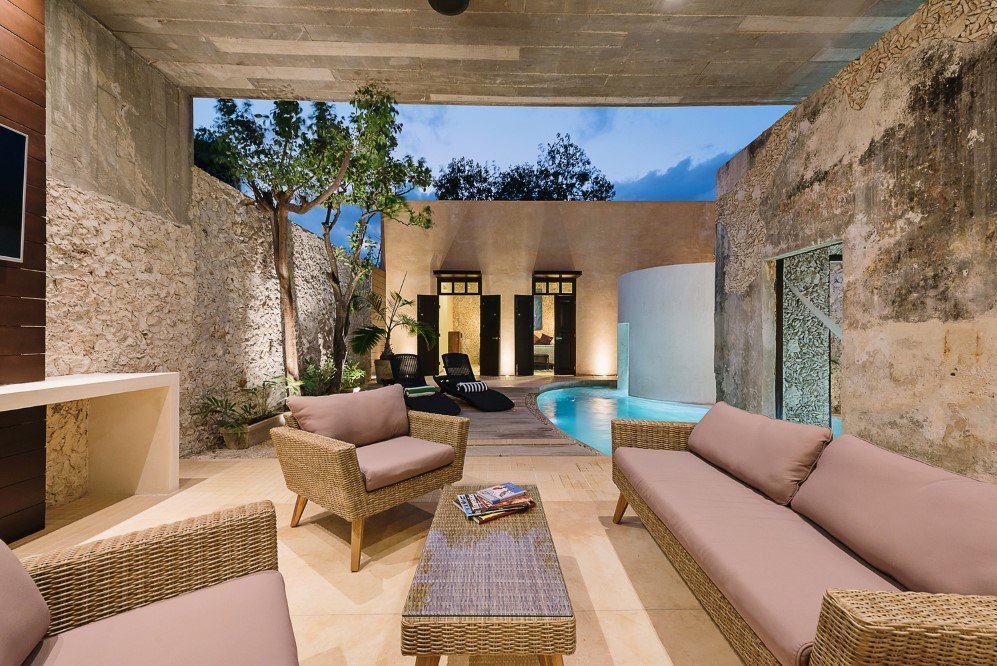 Arquitectónico was appointed to renovate this old home, located in the midst of historic city of Mérida hence he made sure to incorporate some of the remnant walls of the original house in his design. The renovated structure divided the floor plan of the house into three zones; a lobby and a kitchen that merges with the outdoor living room which subtly transitions into an open courtyard with a curving pool. The pool also passes through a cistern which subsequently forms a waterfall. The new design of the house truly embodies the soul of a spirited and a boundless character since it transcends the boundaries of indoor and outdoor areas and of the traditional and contemporary architecture.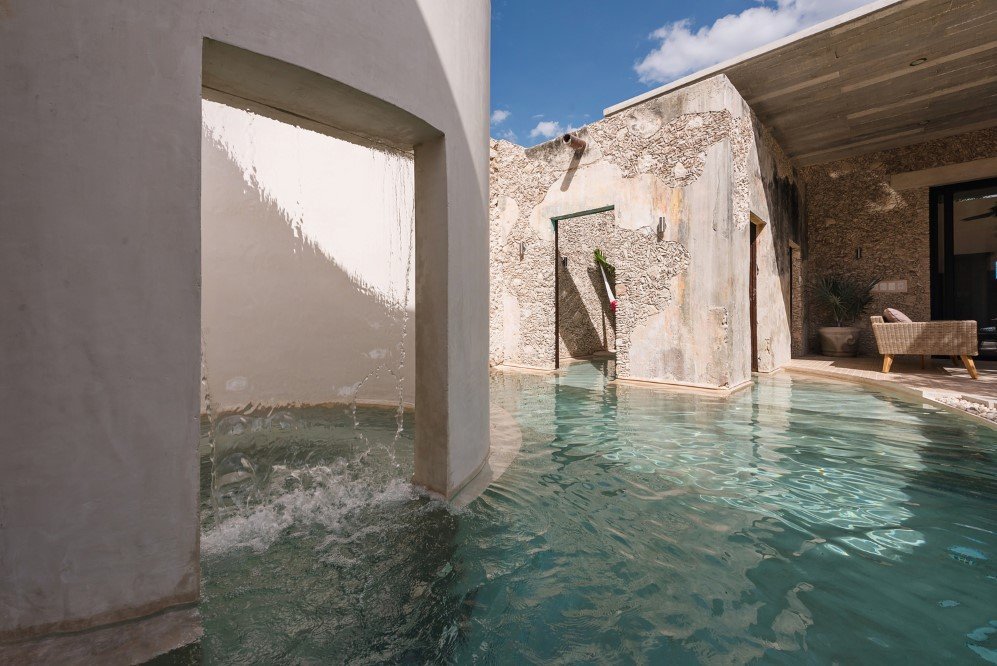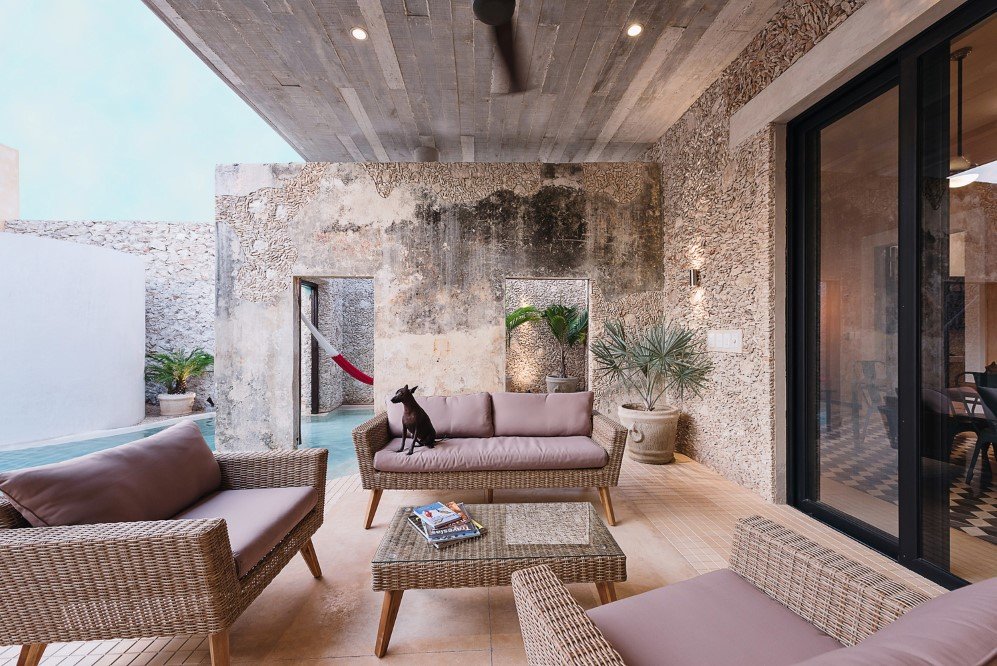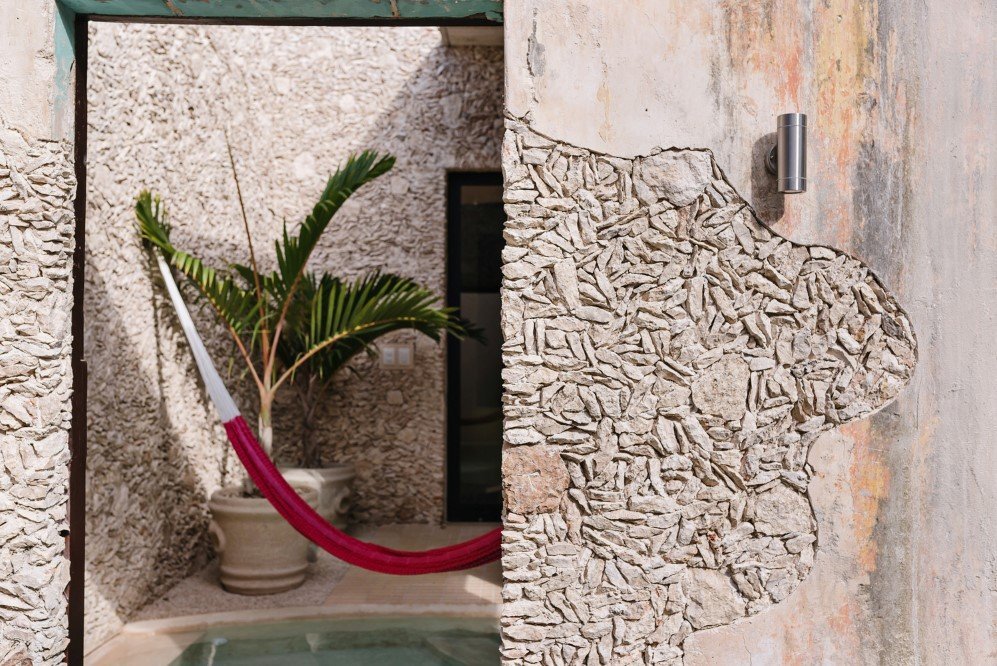 Recommended for you (article continues below)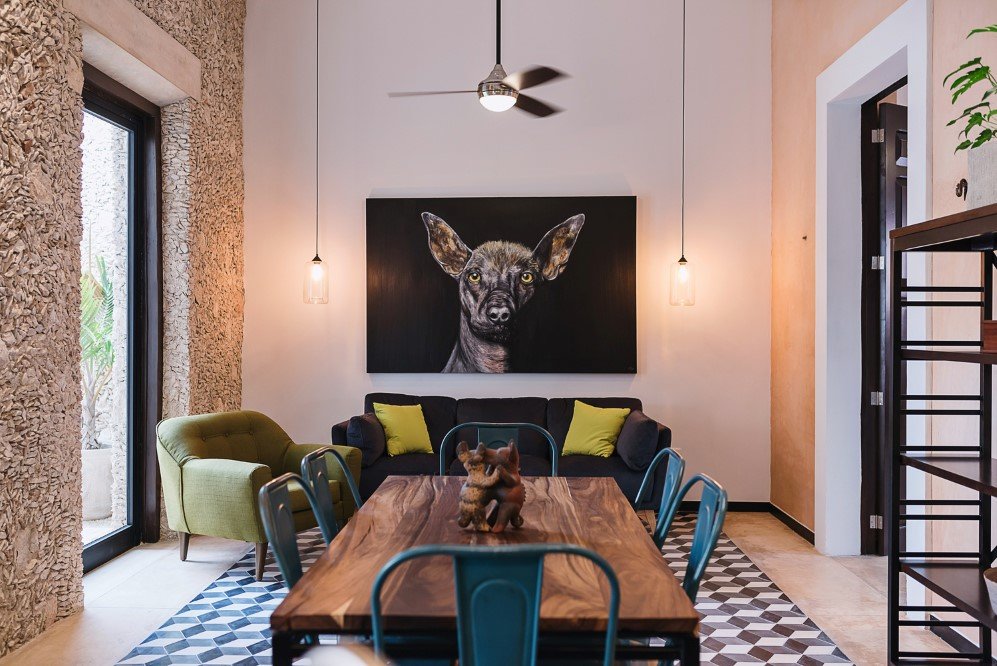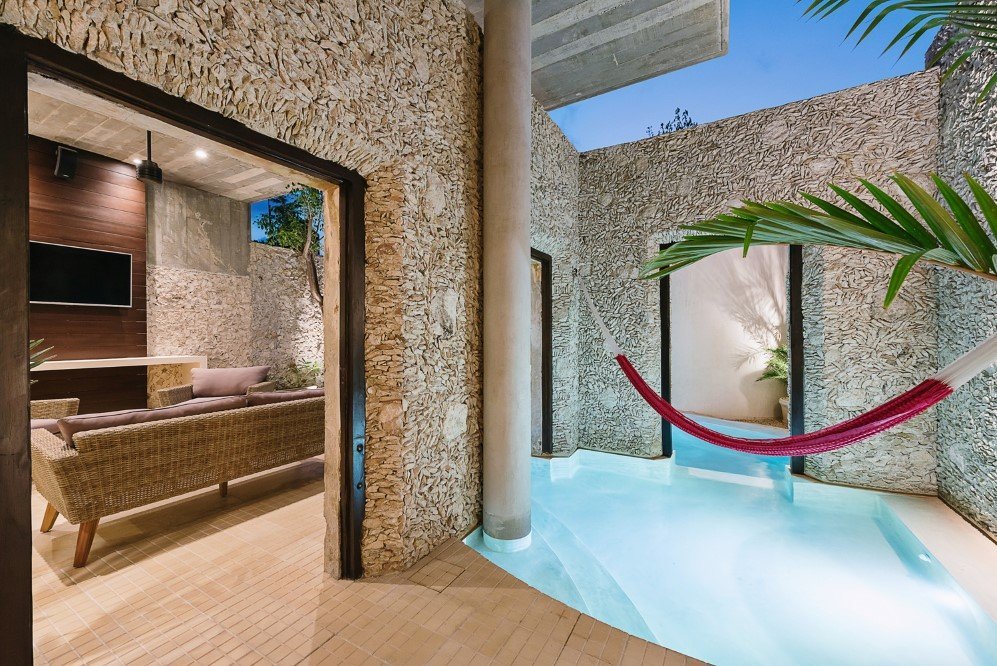 The interior of the house is also kept in contrast with the traditional vibe of the original home, with graphic tiling on the kitchen floor and modern furniture in the lounge, facing the exposed old stone wall. Take a tour of this interesting renovation right here!
SEE ALSO: This tiny Hong Kong apartment fits a gym, cinema and a kitchen inside 309 square feet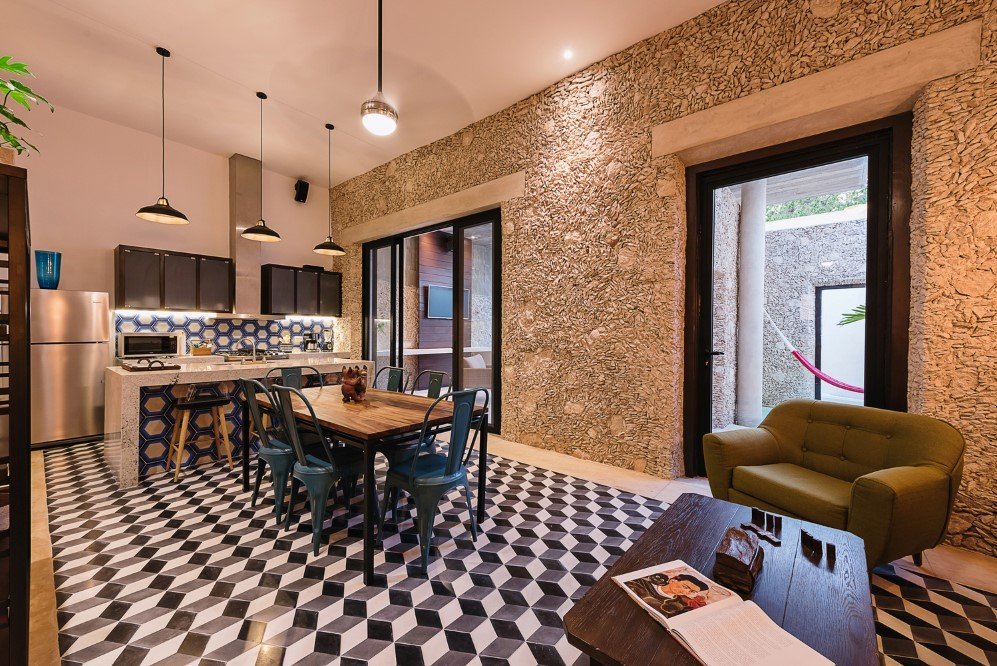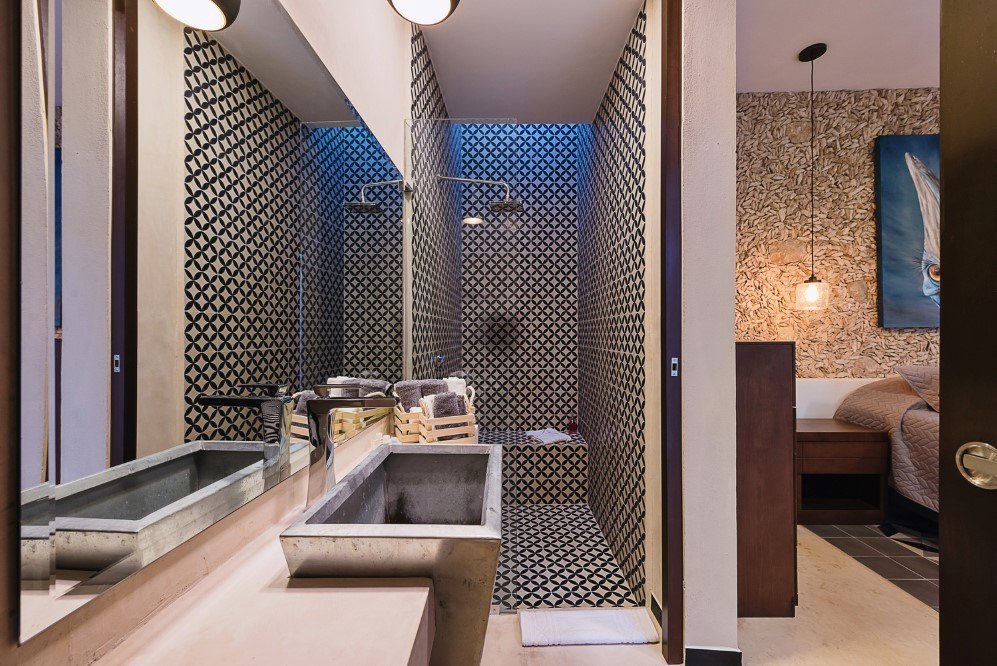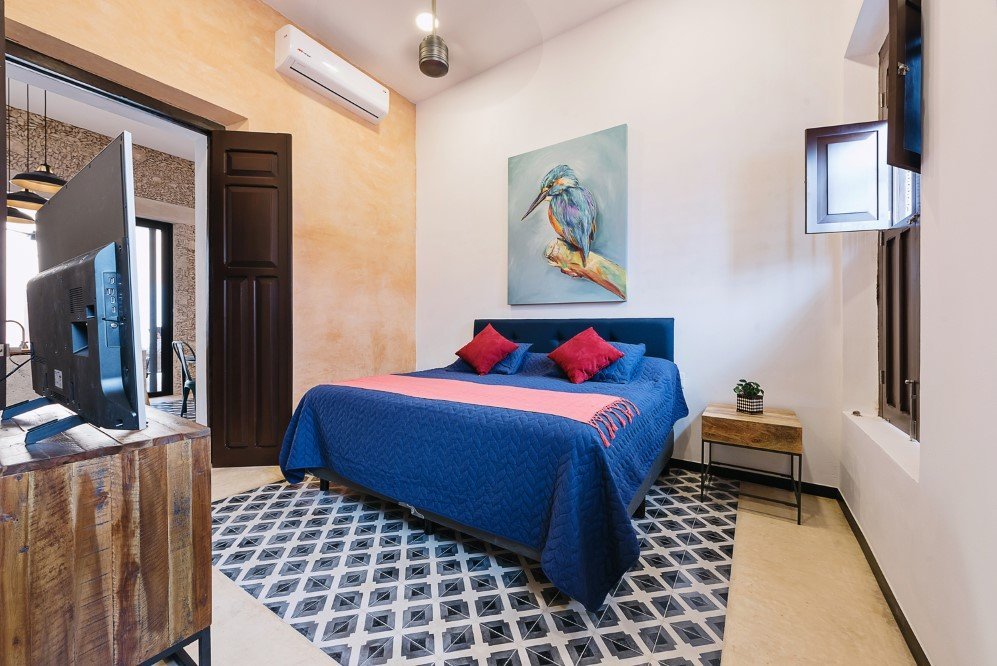 Photos by Tamara Uribe via Dezeen
h/t: Dezeen