Renault's stunning electric supercar is straight out of your dreams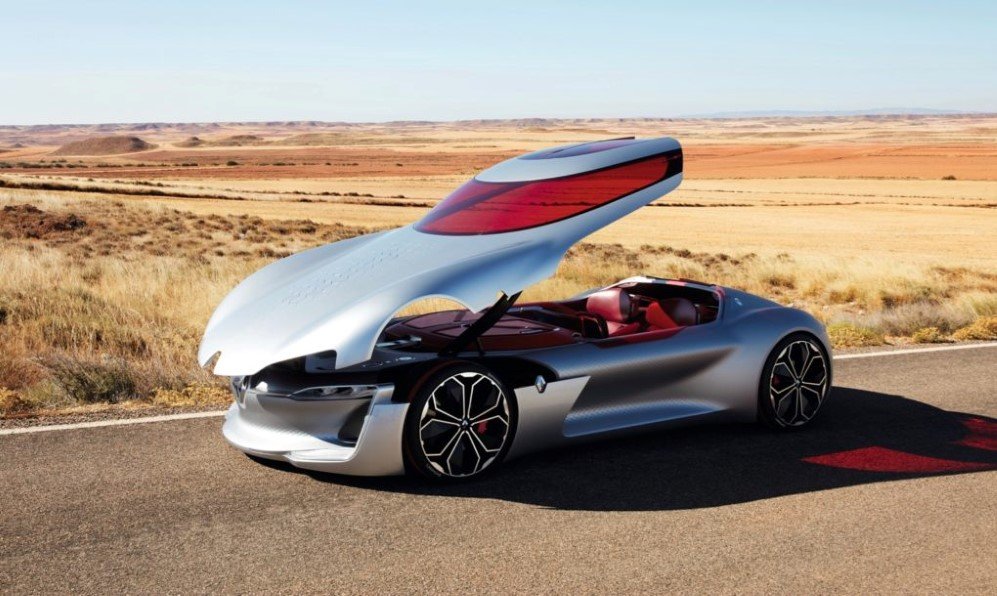 The all new Renault Trezor concept car will make you forget about the new Lamborghini Huracan Performante. The design is fusion of a 1940s touring car and Tim Burton-era Batmobile! It is quite hilarious to get into the car since one literally has to hop in due to the absence of doors. In order to assist cooling, there are hexagonal flaps on the front hood, and the car is overall sleek and low.
At a glance, the Trezor somewhat resembles a child's dream car. The French company has called the shape 'sensual' instead of threatening. Besides being aesthetically interesting, the concept car reflects the company's future vision about how people will power their cars. As you can predict, the Trezor is an electric vehicle. It has a battery pack installed in the front under the cooling flaps and another battery pack installed at the back. It is a two-seater but has ample leg space which can be utilized to store luggage.
As for the material, Renault has played around with aluminum, leather, carbon and wood for the exterior. Moreover, the Trezor can accelerate from 0 to 100 km/hr in just four seconds. Its dashboard is a wraparound multi-panel display which can even support WhatsApp!
So, would driving this car be fun despite its red-tinted and huge front end? Most probably yes – provided your childhood dream car had such features!
---
With a maximum power of 260 kW or 350 horsepower, it can go from 0 to 62 mph in less than four seconds.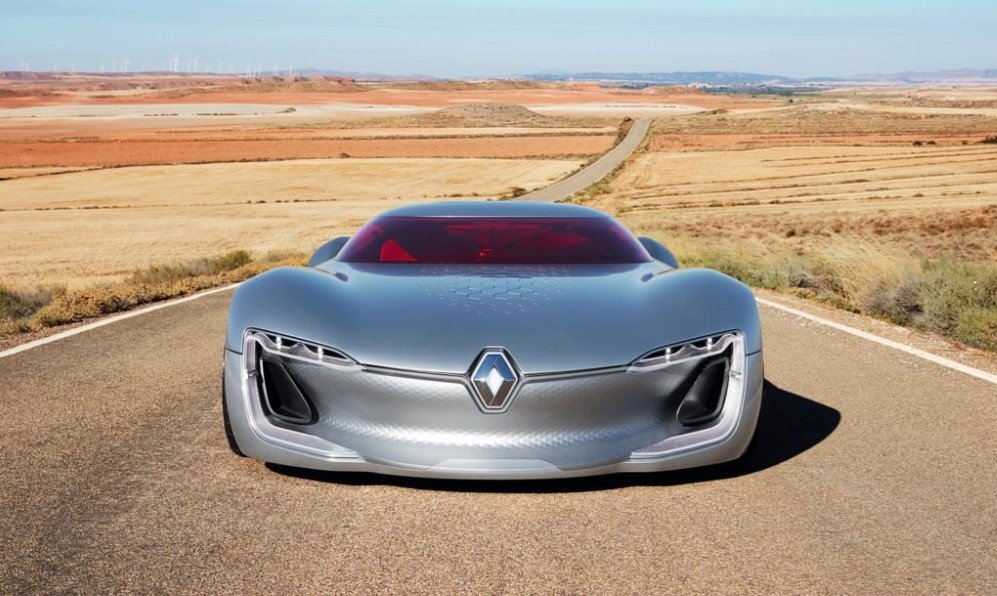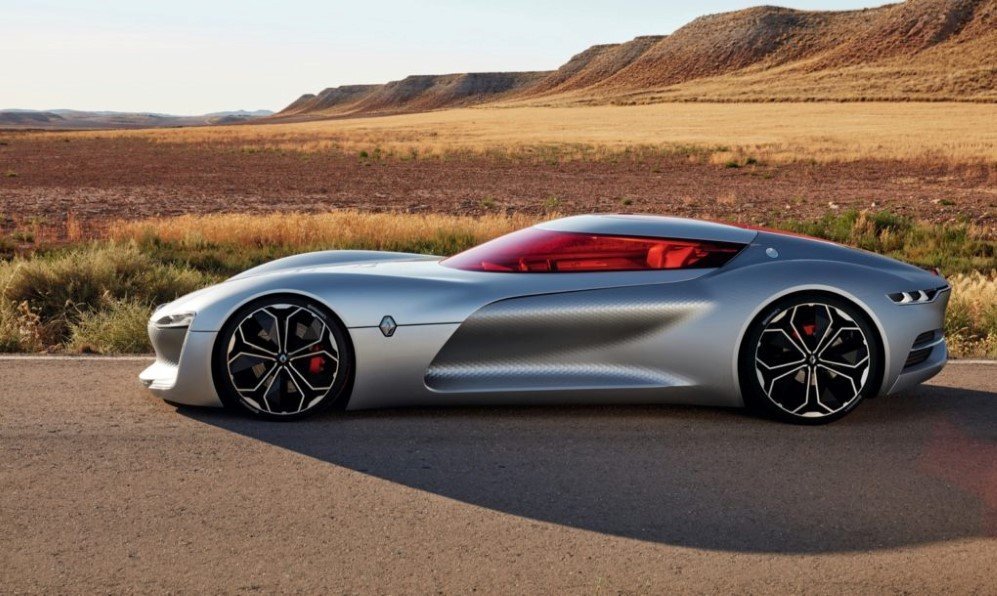 ---
Trezor is powered by two batteries, one at the front under the cooling flaps and another battery pack installed at the back. Each battery also has its own cooling system.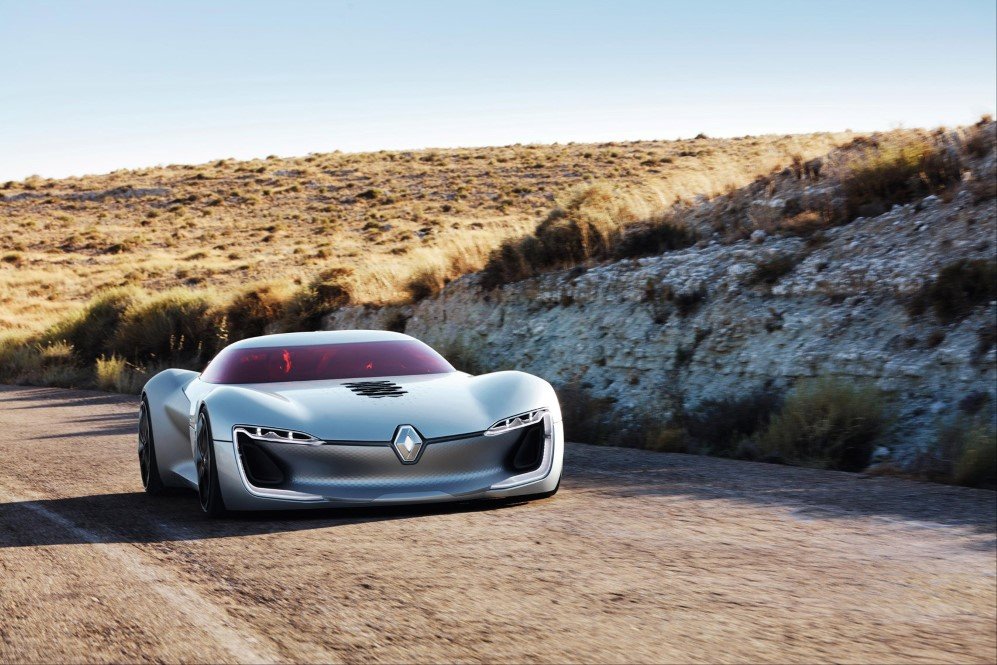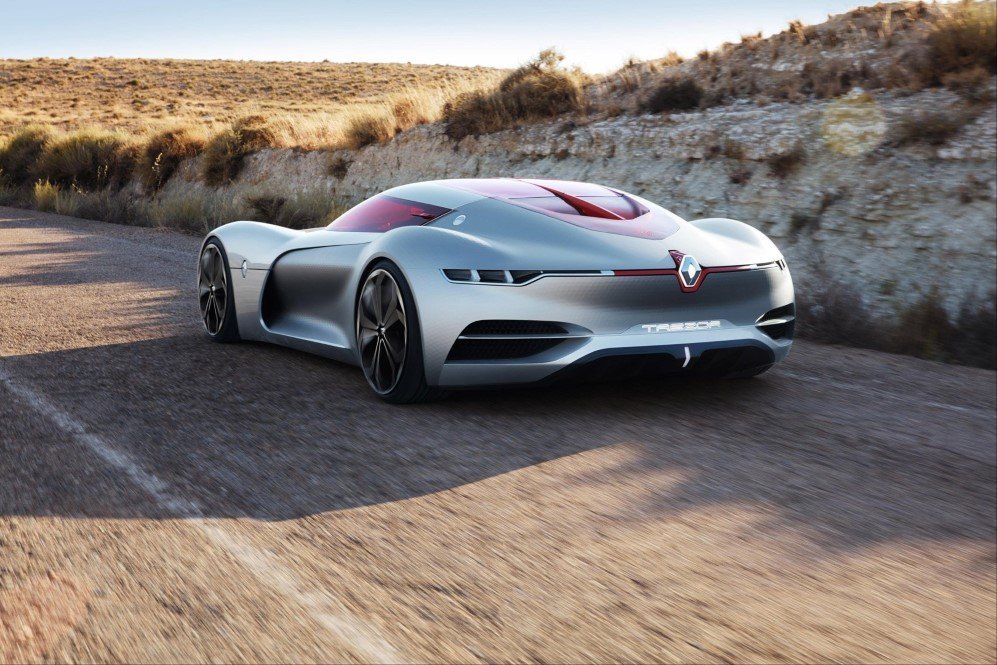 ---
An analogue gauge on the left-hand side of the vehicle's body indicates the charge level.
---
Hexagonal flaps on the front hood are part of that cooling system. As the air circulates, the flaps move up and down to give an impression that the car is breathing.
Recommended for you (article continues below)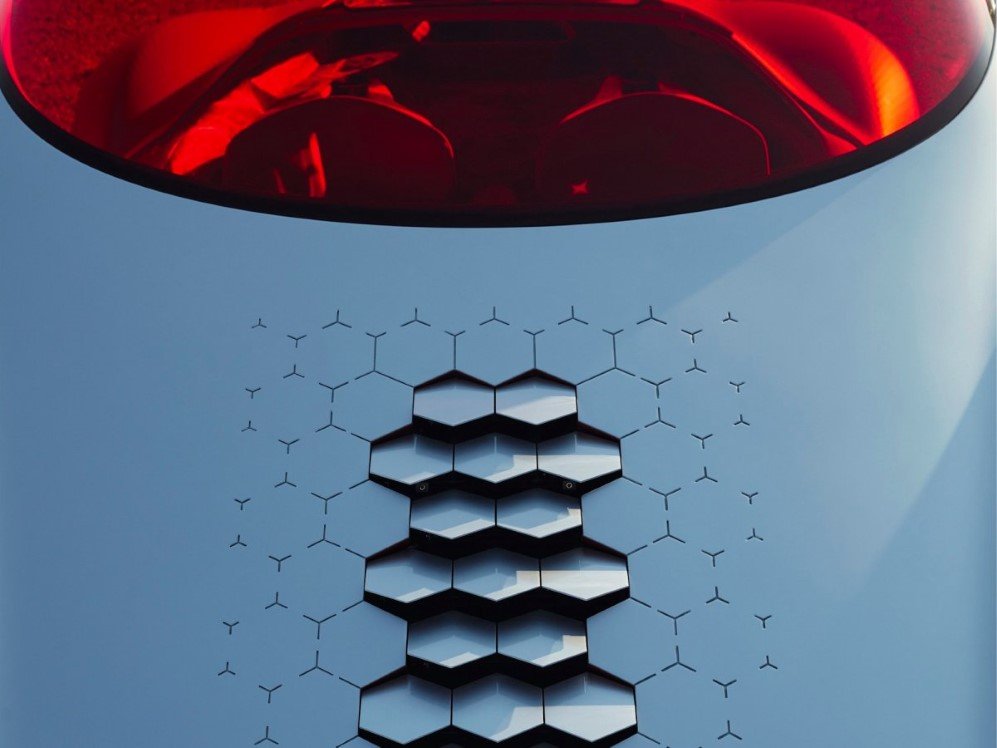 ---
The vehicle doesn't have conventional doors. The entire hood, windshield and side windows lift up and you'll have to jump over the side to enter the vehicle.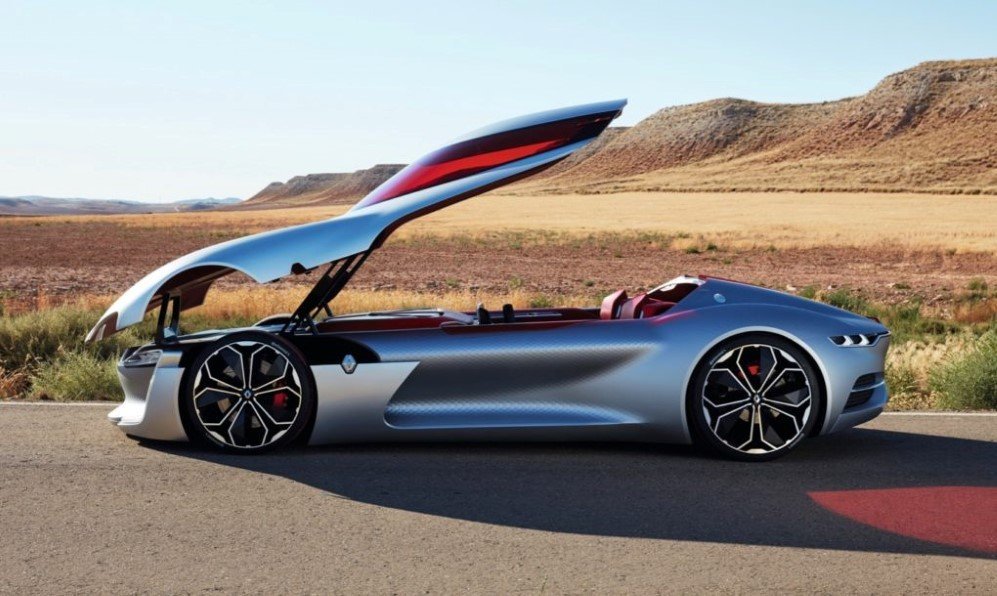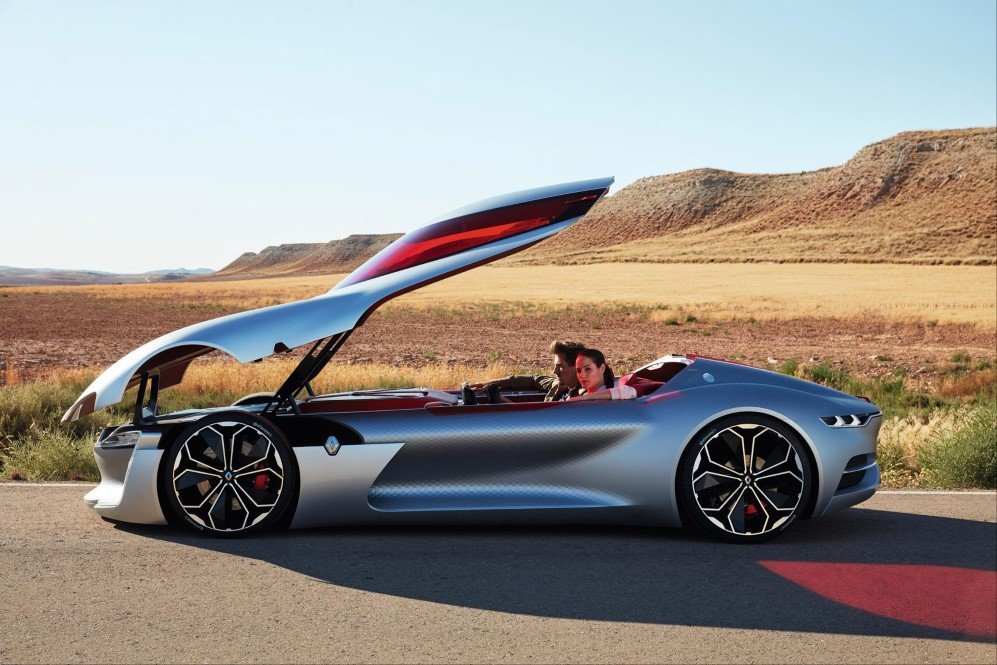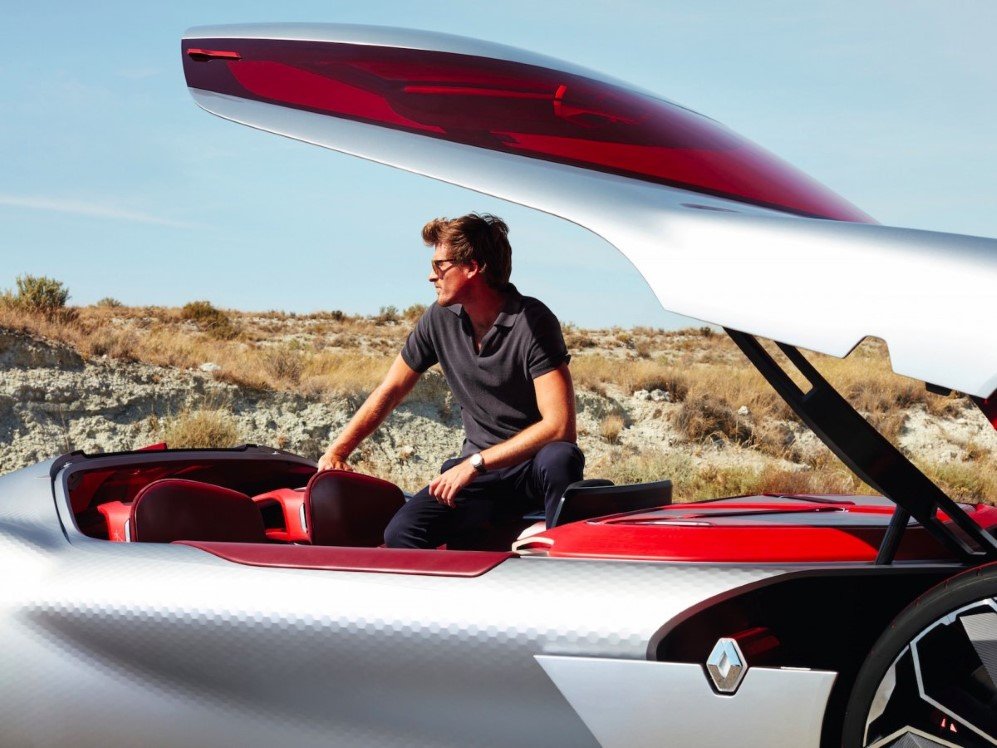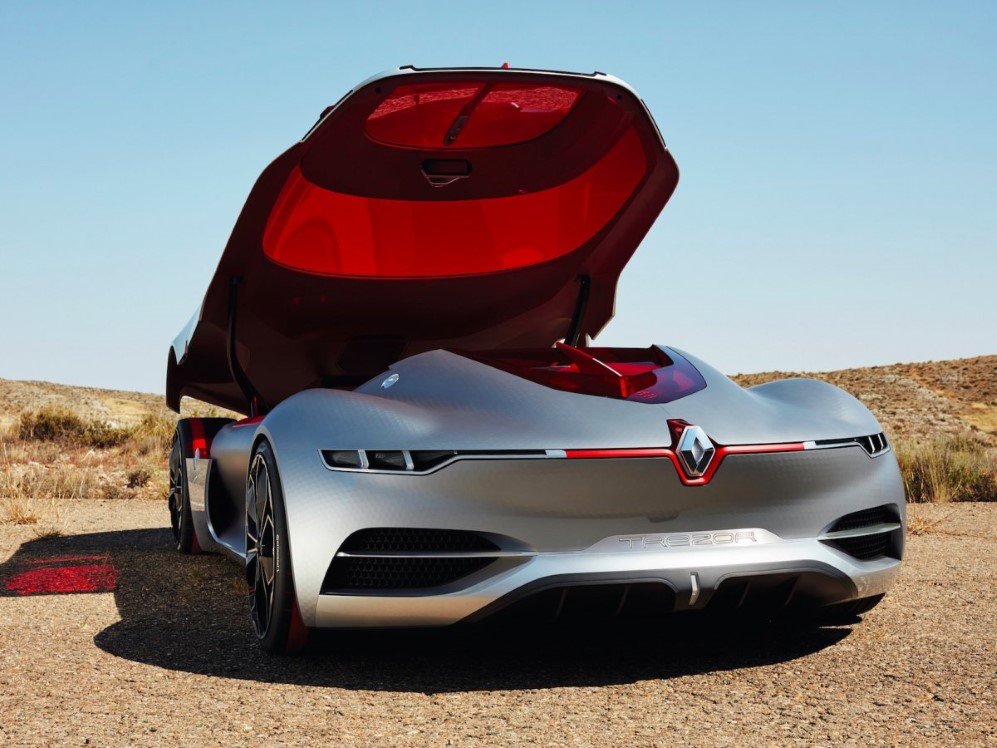 ---
The dashboard is a wraparound multi-panel touchscreen display with internet connectivity!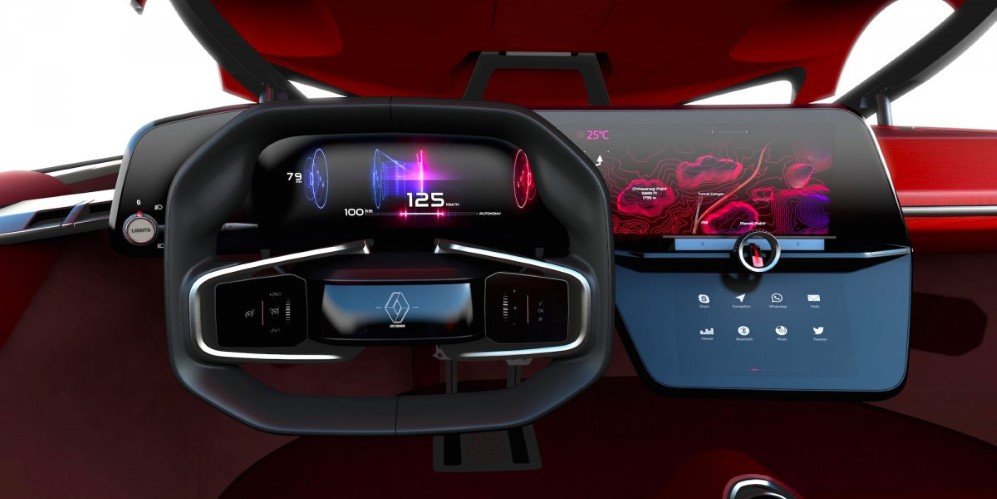 ---
A luggage compartment has also been incorporated into the dashboard, with made-to-measure cases held in place by leather straps.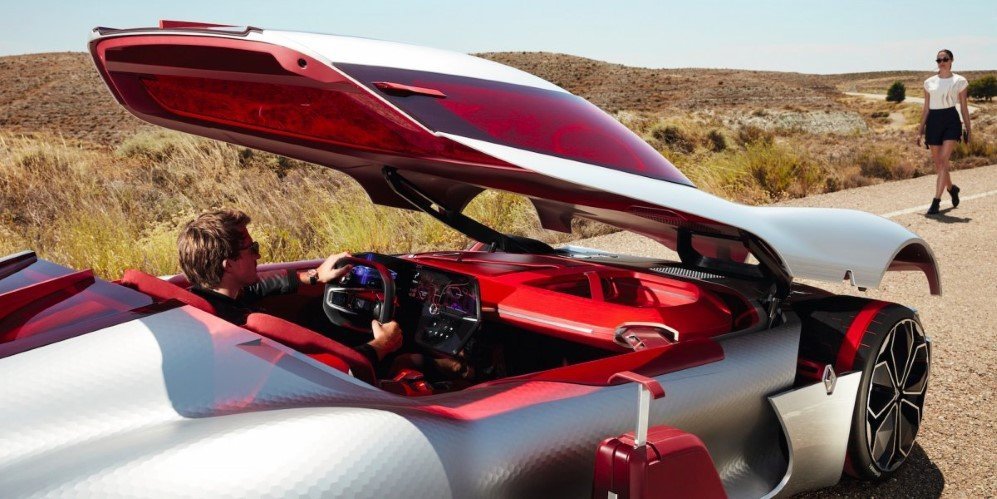 ---
Trezor has three driving modes: neutral, sport, and autonomous. Once autonomous mode is engaged, the logos on the rear and side of the vehicle light up to inform other road users that car is in autonomous mode.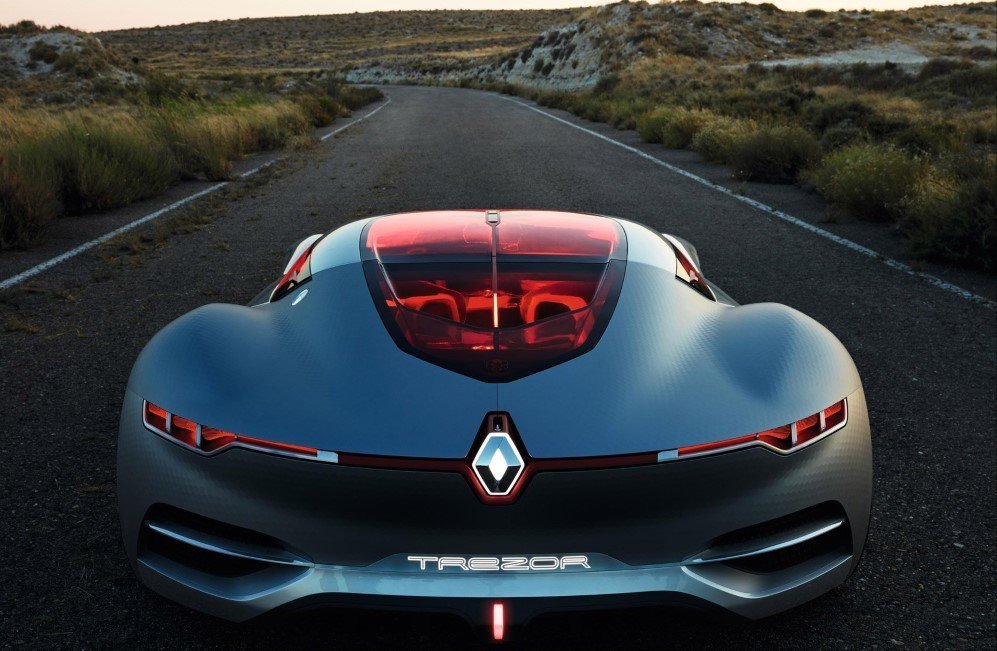 Images: © Renault
References: Business Insider, Dezeen