Quell Sports Band-Like Wearable Promises Instant Pain Relief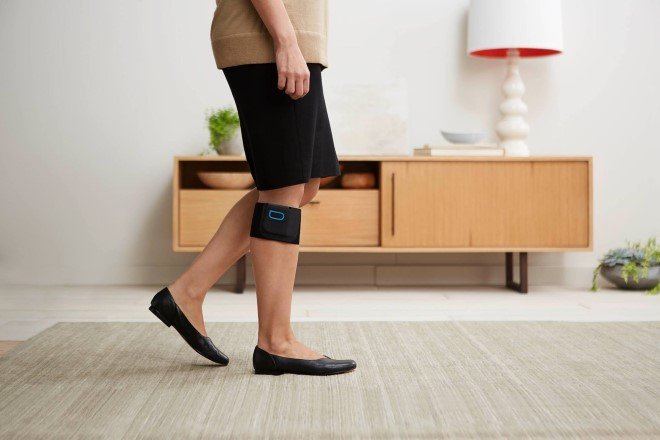 Aren't we all sick of taking tablets? Scared of choking on the big ones? If only there was another way..
What if I told you that there happens to be a wearable pain relief device? Yes, you read that right! Quell has come up with a first over-the-counter wearable that promises to mitigate and eliminate chronic pain. Even though the concept of monitoring physical well-being isn't novel – I mean we all have seen headsets, rings and fitbit bands these days but the increasing scope of this technology has been lauded by many. Following the footsteps of Thimble Electronics and migraine-prevention headband Cefaly, Quell has invented a device that control chronic pain.
So, how does the device function? It basically consists of transcutaneous electrical nerve stimulation (TENS). This stimulation requires the user to be strapped down by a machine which sends electrical currents to the nerves to mitigate the pain, however, new scientific advancements in the field of wearable electronics have led to the incorporation of this technology into wearable devices.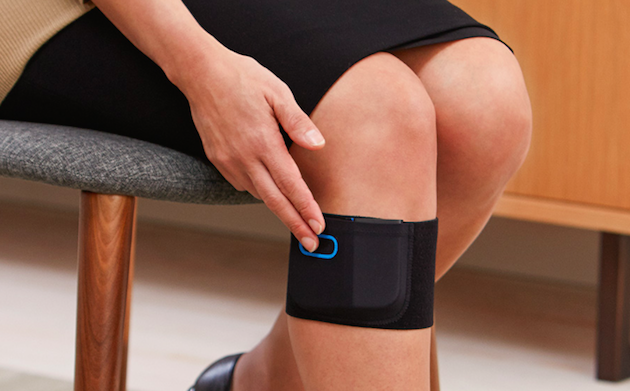 Recommended for you (article continues below)
All one needs to do is wear the slim device (like a sports band) around his/her upper calf. This way, the electrodes come into direct contact with the skin, and thus stimulate the sensory nerves in the calf. According to the company, the neural pulses are carried this way to the brain which in turn triggers the biological pain relief mechanism in the body. As the pain relief mechanism kicks in, endogenous opioids are released into the spine.
The company has tried its best to make the device both comfortable and easy to use. It has the ability to be customized according to the user's need i.e. his level of pain and sensitivity. Moreover, it can even connect to an iOS app via Bluetooth 4.0 which allows the user to supervise the therapy sessions as well as keep track of his/her sleep.