PowerRay underwater drone track fish, film them in 4K and even bait them to you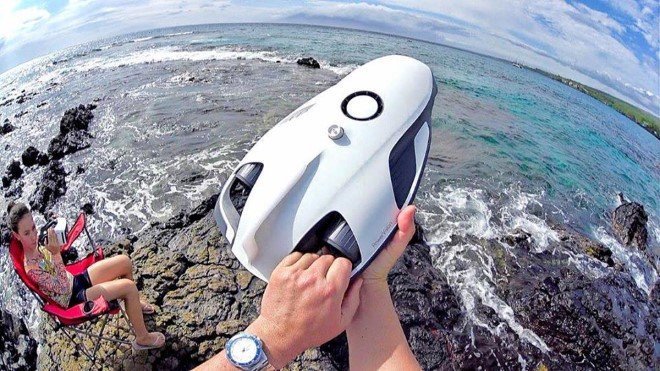 With everything made in China these days, it is no surprise that it is home to the first ever underwater drone named 'PowerRay'. You might have heard of PowerVision Robot's PowerEgg that was revealed last year at the CES – a high-flying machine shaped literally like an egg, if not, don't worry because the PowerRay has taken its spotlight! The submersible drone has a sonar which detects fish, a blue light which attracts fish, and a 4K camera which sends live-feed to the boat.
Image: PowerVision
The concept of an underwater drone isn't novel as we have witnessed drones used underwater in rescue operations, for recording videos, and to fetch water samples. Similarly, we have seen floating fish-finders and connected rods that attach to a smartphone to show what's going in the sea. Last year we saw the 'AguaDrone' which helped identify fish. However, none of these technologies come close to the 'PowerRay' which can dive 30 meters below the surface!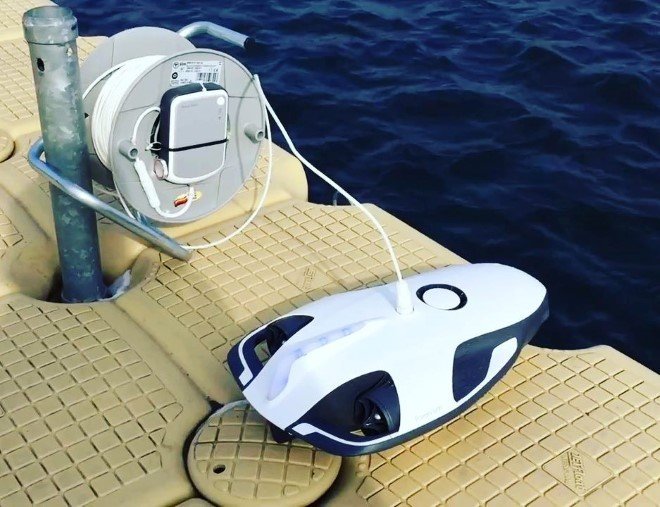 Recommended for you (article continues below)
Image: PowerVision
Moreover, the PowerRay has a sonar attachment mechanism that allows it to detect fish that are 131 feet away – crazy, right? It has its own Wi-Fi as well which means there's a livestream available at all times, that too in 4K recording despite the fact that transmitting signals underwater is as arduous as drawing a perfect circle. The company claims that the PowerRay has the skill to integrate fish identification into images along with alerts. In addition to this, the anglers can use the PowerRay as bait since its blue light attracts fish.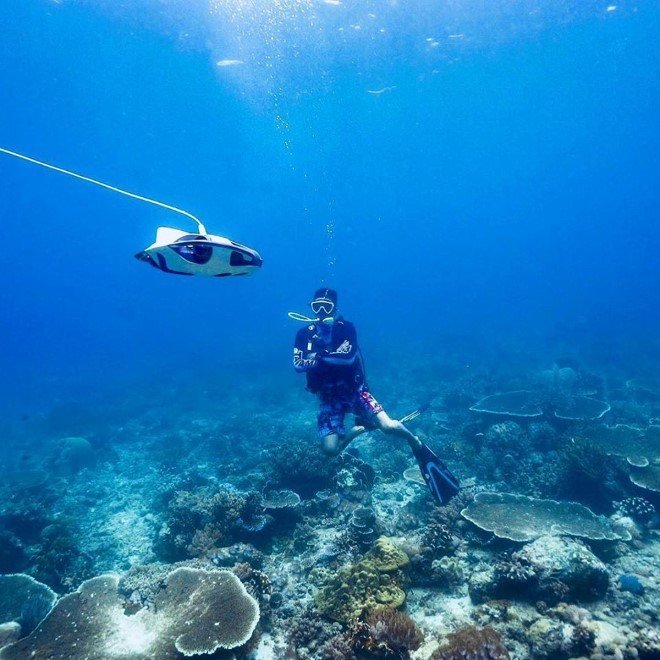 Image: PowerVision
While streaming underwater happenings on a smartphone sounds 'meh', the PowerVision VR Goggles are something that's turning heads. The VR Goggles allows the users to actually control the drone's movement underwater just by tilting their head and have a first-person perspective! So, basically you can go scuba-diving without being underwater, how cool is THAT?
References: PowerVision, New Atlas