Plastic Bubbles; A Revolution in the Construction World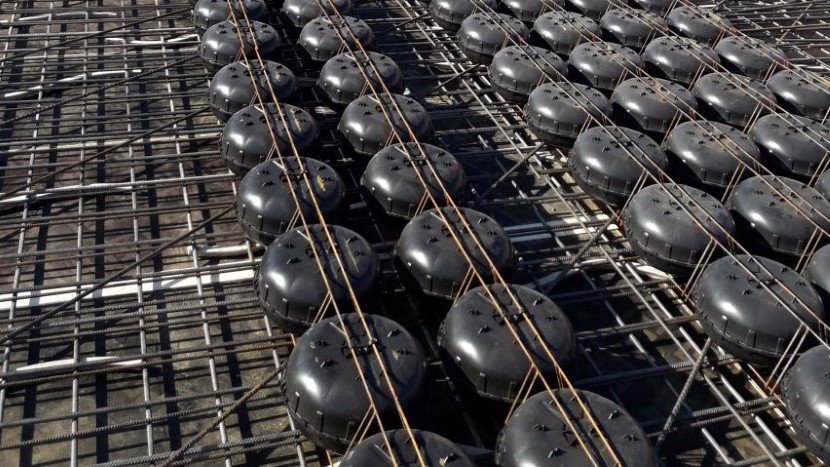 © Cobiax
Scientists across the world are working day and night for the betterment of our rapidly degrading environment. With new innovations every day in every field, we see upgradation of certain products inclined towards the matter in hand. One such upgradation is the new Cobiax slab used in construction. These slabs are made with voids big enough to place plastic bubbles inside them. These bubbles strategically placed at the points in the slab where there is less load-bearing. These slabs are being referred to as 'SL' meaning slimline since they are slimmer than the ordinary ones.
With the introduction of voids in these slabs, the concentration of concrete material consumption is reduced to 35% and since concrete is a leading cause of carbon production that is released into the air, this is a significant breakthrough. Lighter slabs also mean less energy consumption during transport. Not only this but with the incorporation of plastic bubbles, the global issue of where to discard the non-decomposable material finally seems to have found the end of a tunnel.
Architect Sacker constructed a 13 story building with these newly introduced slabs and managed to save up to 1,613 tonnes of concrete which means in return saved the atmosphere from massive CO2 emission.
Recommended for you (article continues below)
Since concrete is known to produce over 8% of the entire CO2, architects and experts were on the verge of the mutual agreement of discarding the material for construction purposes, however, Cobiax founder conducted a research from about the 1990s and found a new take from what Romans referred to as 'cassettes' in their construction, thus, leading the development of more environment-friendly construction material with researchers from prestigious universities like MIT, developing zero-emission construction material and Lancaster university introducing nanoplatelets from carrots, not far behind.
All Images: © Cobiax
h/t: Dezeen