This Pizza Hut's Pizza Box Doubles-up as a Movie Projector
While watching a movie or a season, you surely want to munch on something, and what could be better than a pizza? Now that I've got you thinking about pizza, I'm pretty sure the first thing that came to your mind was the scrumptious pizzas at Pizza Hut – I'm sorry if you are craving it now!
But don't hate me too much because I'm about to deliver good news – if not a pizza. The Pizza Hut restaurant in Hong Kong has taken innovation to a whole new level. They are not only taking care of your hunger but have now taken the responsibility to entertain you as well! Wondering 'how'? Well, they are delivering pizzas in articulately designed boxes that can turn into pseudo movie projectors!
Recommended for you (article continues below)
The brain behind this amazing transformation is Ogilvy Hong Kong, and it is designed in such a way that there is a perforation (pop-out hole) in the side of the box. The 'pizza protector' i.e. an exceptional pizza table acts as the projector's lens. All you need to do is place the plastic lens into the hole and then extend the pizza table's legs to adjust your smartphone inside the box. Upon doing this, the device will then enlarge your phone's display onto the wall it is facing.
If you think that's cool, wait till you read further. So, there are four unique boxes that have a separate movie download through a QR code. The four categories are:
Slice Night – for those who love horror movies
Anchovy Armageddon – for all science-fiction lovers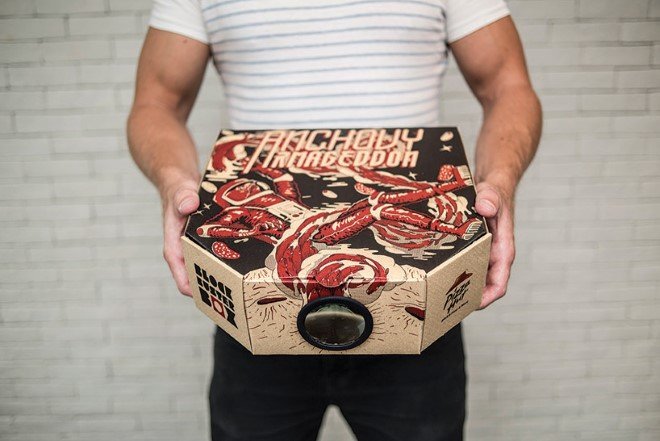 Hot & Ready – for those you love watching romantic movies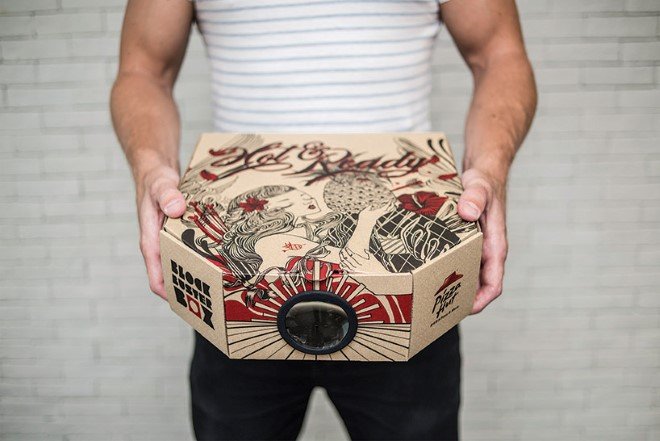 Fully Loaded – for everyone who's into action movies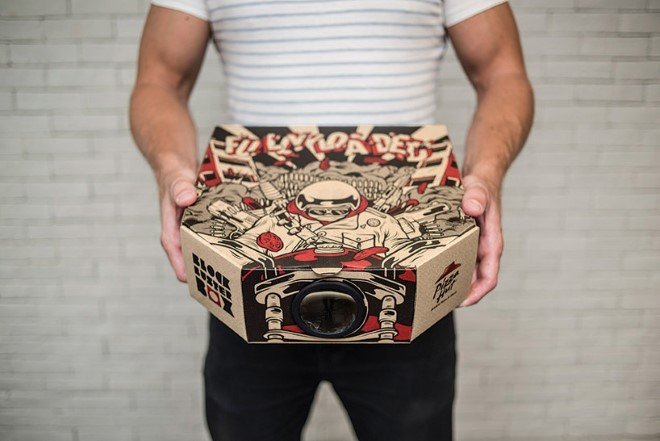 And if you found those names super creative, imagine what they named the box: Blockbuster Box!
However, let's face it – not everyone would be okay with sticking their phones in a pizza box and getting it all greasy just to watch a movie that won't be of top class quality since you will need a very dark room, and probably some technical device to amplify the sound. But hey, at least they did something out of the box while keeping the concept 'boxy'. It's time to fly to Hong Kong, who's with me?
READ MORE: Sony Xperia Touch Projector will Turn Any Surface into Touchscreen
H/T: Mashable, Design Boom