Pix is an innovative backpack with digital animated display on its back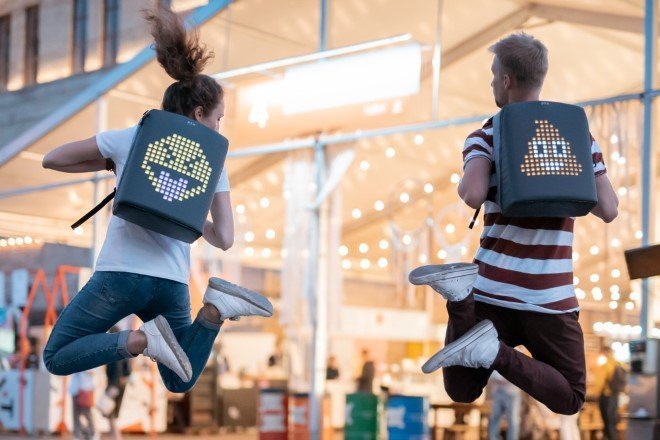 Uncool and nerdish looking backpacks are officially a thing of the past! You now get to look absolutely tech savvy with these latest digitalized backpacks.
Pix has introduced the innovative backpacks with more than 16.5 million colour combinations that operate by connecting to your phone. The user can create the pictures they wish to display or download images and applications from the phone library. You can try a variety of customized combinations and cool effects and even play games.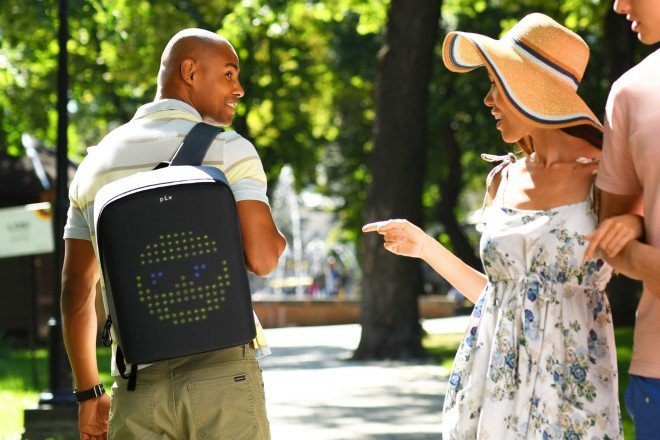 With the aid of a special app and widgets, the bag can also be used as a sensory attachment to display symbols and indicators if you're out cycling. Together with a special Pix Cycling Remote control, monitored speeds, left and right turns and even the weather can be displayed.
The features allow this 16 x 20 backpack display to be a pixelated replica of a computer display screen and even offers a little throwback to the good old retro days!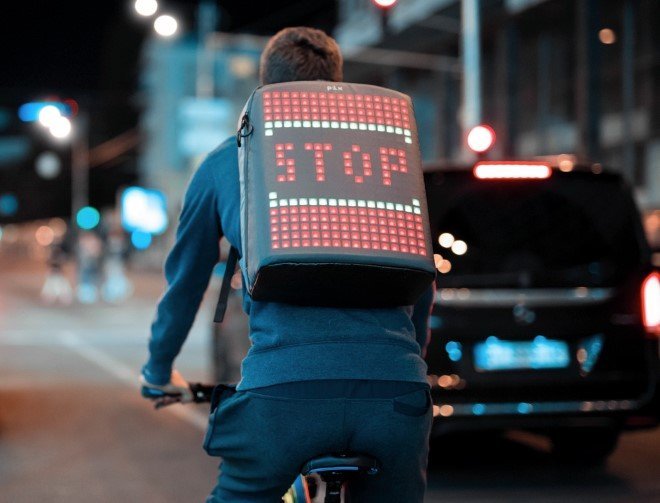 Recommended for you (article continues below)
The inside of the bag is compartmentalized so you can neatly arrange your everyday use items including your laptop, notebooks, water bottle and a leash so you do not misplace your keys. A power bank holder lets you safely charge your phone along with the screen and a 20,000 mAh bank can keep the lights going for 12 hours.
The backpack is susceptible to minimal damage as it is water proof and shock absorbent. The backpack is available in multiple colors like black, gray, yellow, magenta and cyan.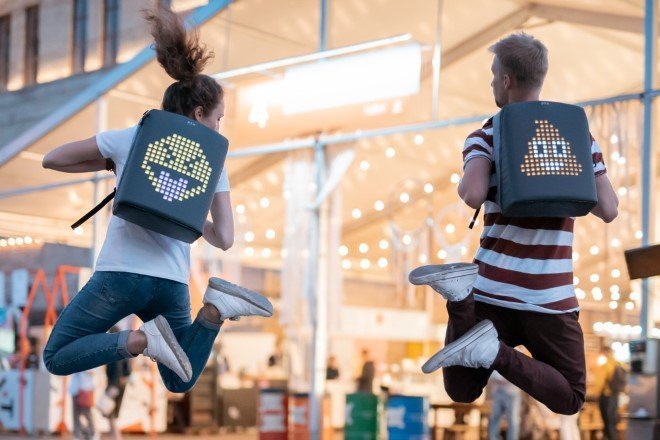 After the desired collection of funds on Indiegogo, the shipping will begin in January 2019.
If you are determined to grab everyone's attention at a gathering, then this $219 latest innovation is worth a purchase!
All Images: © Pix
h/t: New Atlas