Photographer captures the unconventional beauty of the blue salt flats of Australia
When we talk about beautiful destinations, a petrochemical plant is the least expected response that you are likely to get but believe it or not, photographer Simon Butterworth will say just that in an instant. The photographer visited this plant at night in Scotland and was taken aback by its beauty that even Taj Mahal lost its attraction in his eyes and the next thing we know, Butterworth took off to unusual places to experience and photograph unconventional beautiful places.
Butterworth then captured the industrial site, Useless Loop Solar Salt Operation, right in the middle of the UNESCO World Heritage Site, Shark Bay. The adventurous photographer took abstract photographs of the salt field from a Cessna aircraft which flew at about 4000 feet of elevation from the ground.
The breathtaking photographs appeared to be unbelievably blue because of the light of the dazzling mid-day sun that Westerm Australia experiences in  the summers. "The tracks where the salt harvesting machines have worked across the salt pans look for all the world like watercolour painting brush strokes," Butterworth says. It took him four hours to capture the extraordinary beauty of the man-made salt planes from an aerial view and the photographer even took many of these photographs from the rear end of the plane, without any window acting as an obstruction.
Butterworth got candid about his method in one of the interviews revealing, "The idea was to shoot abstract but very graphic images which gradually reveal more and more about the location, a sort of topographic striptease".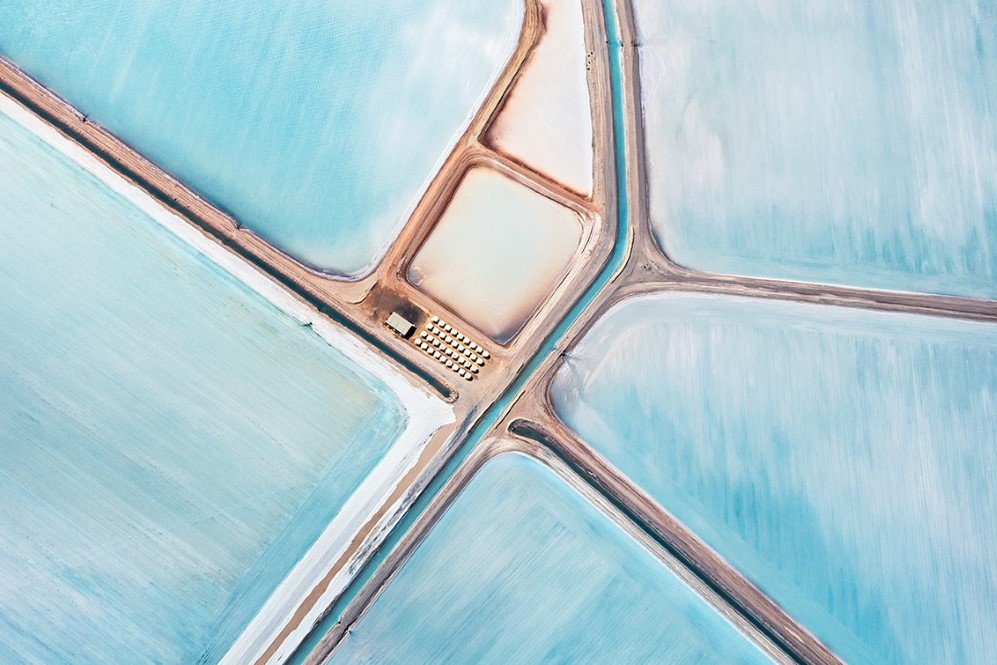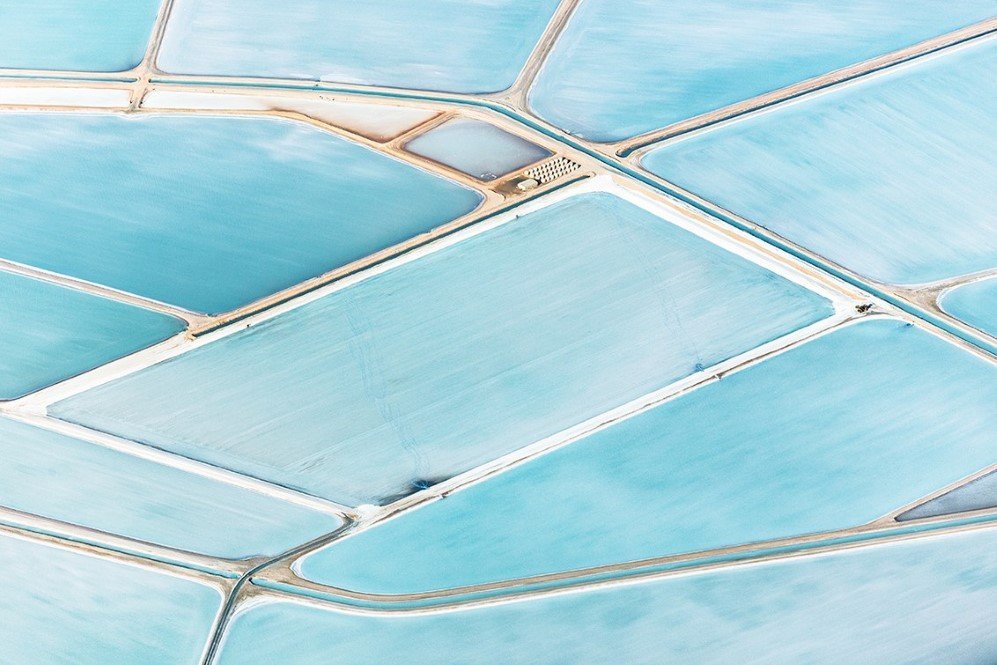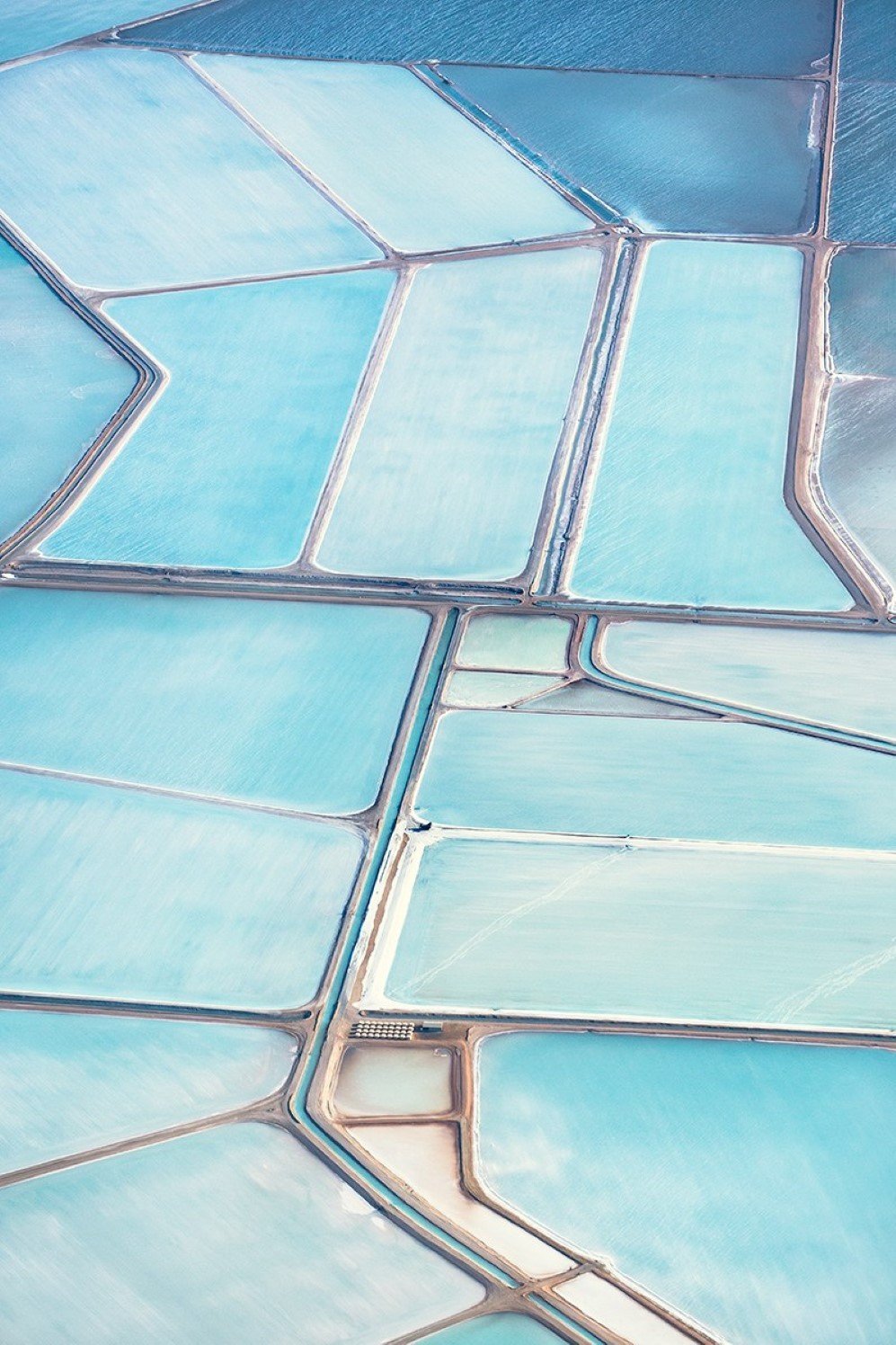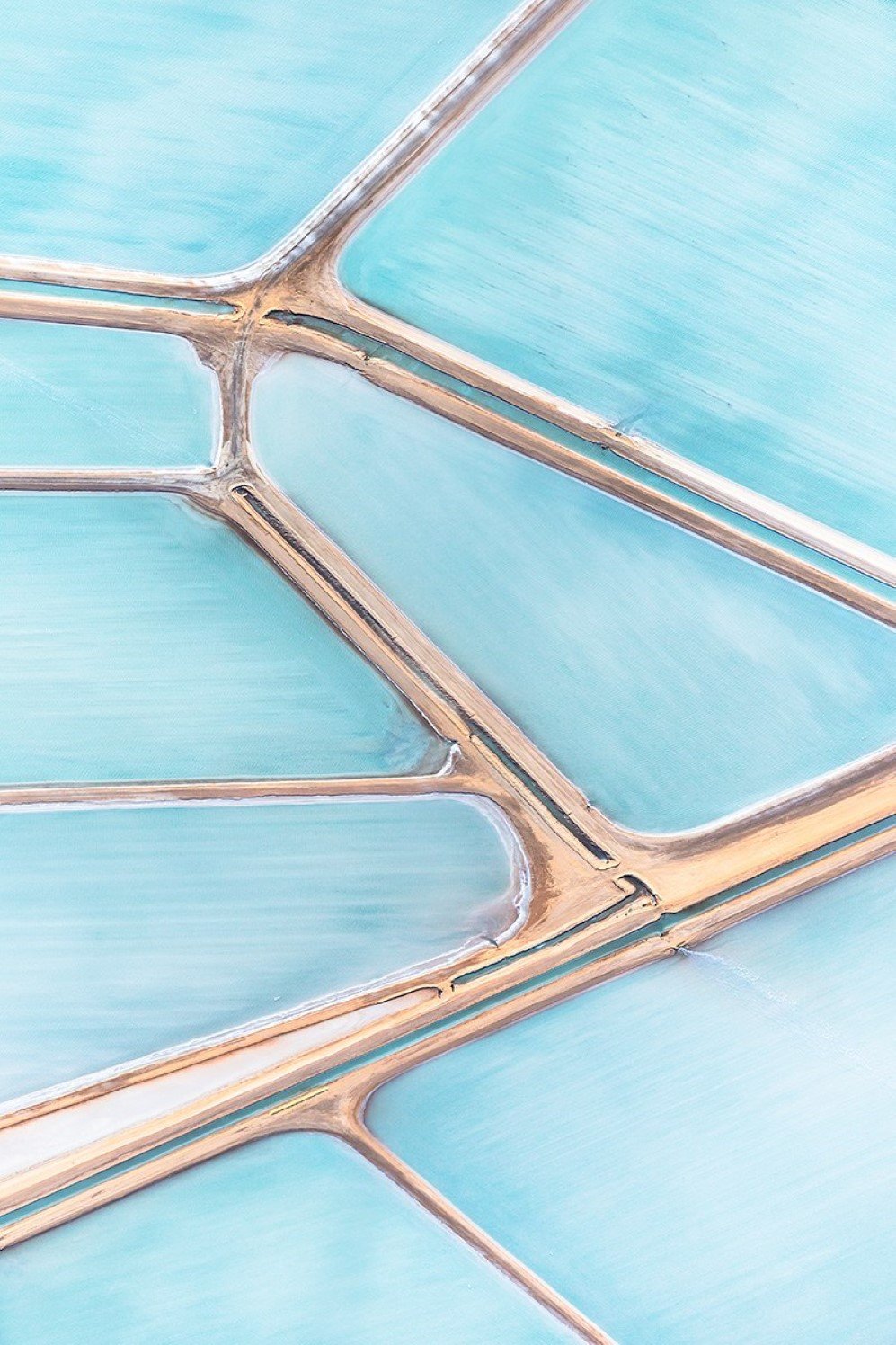 Recommended for you (article continues below)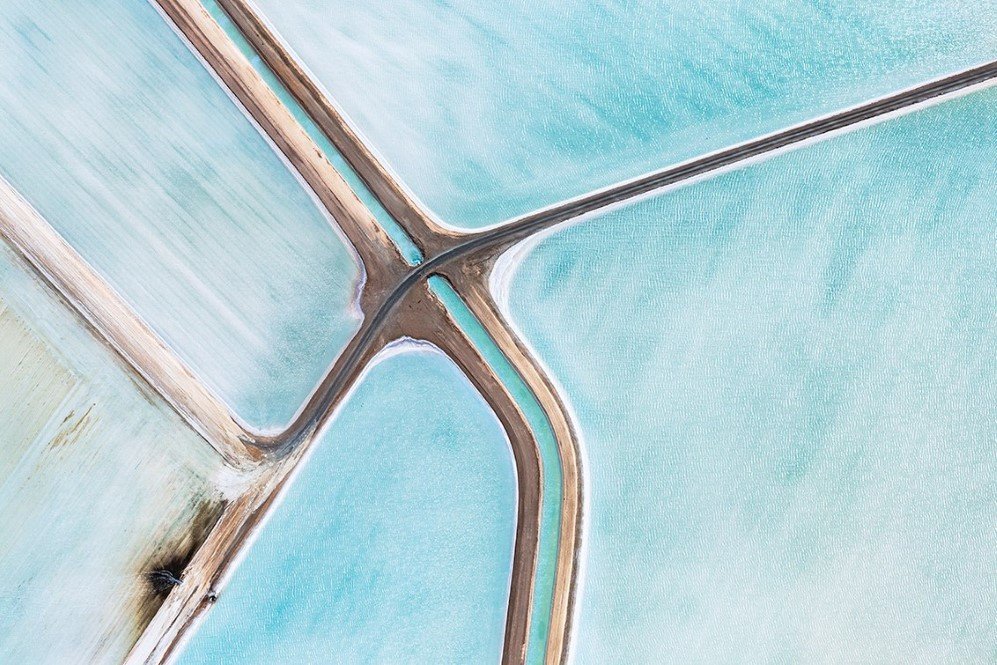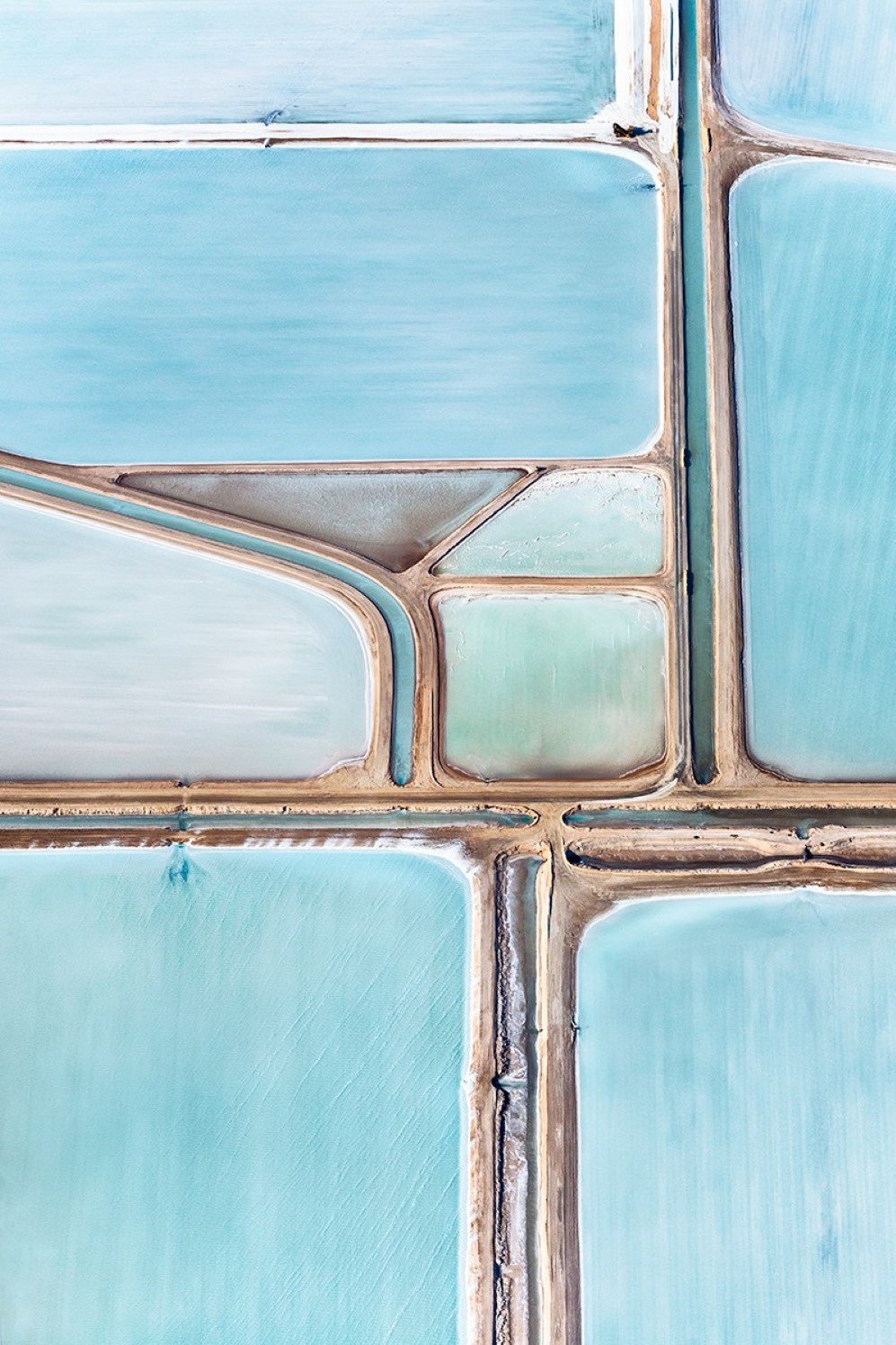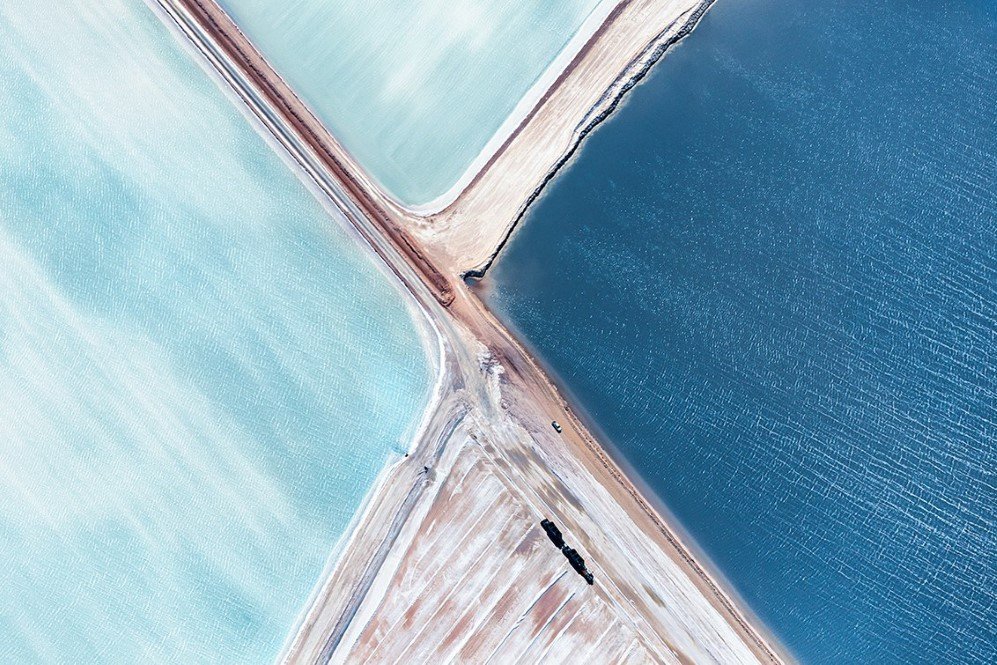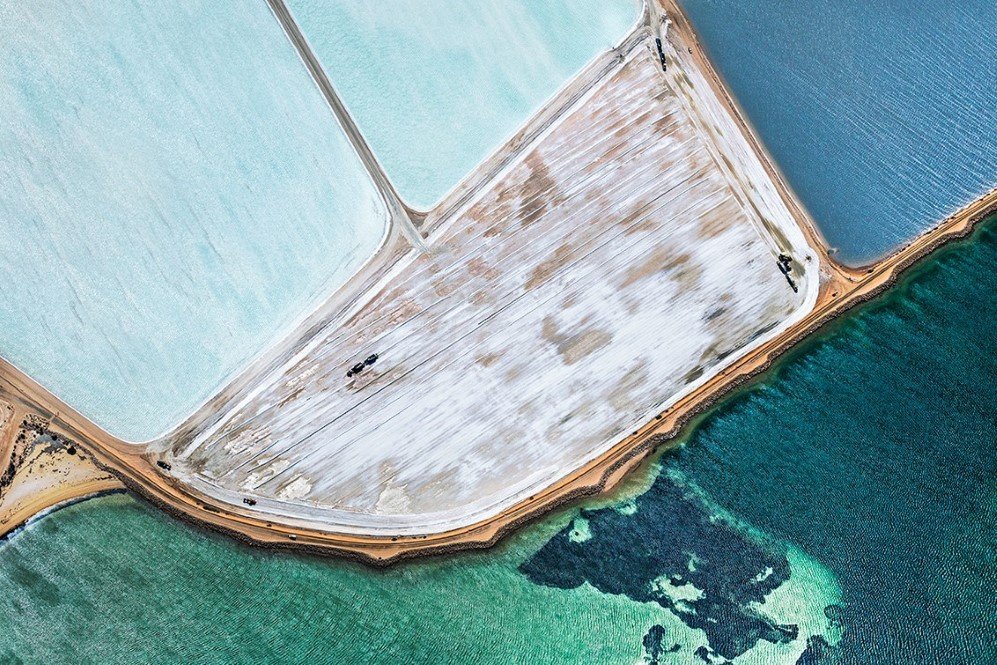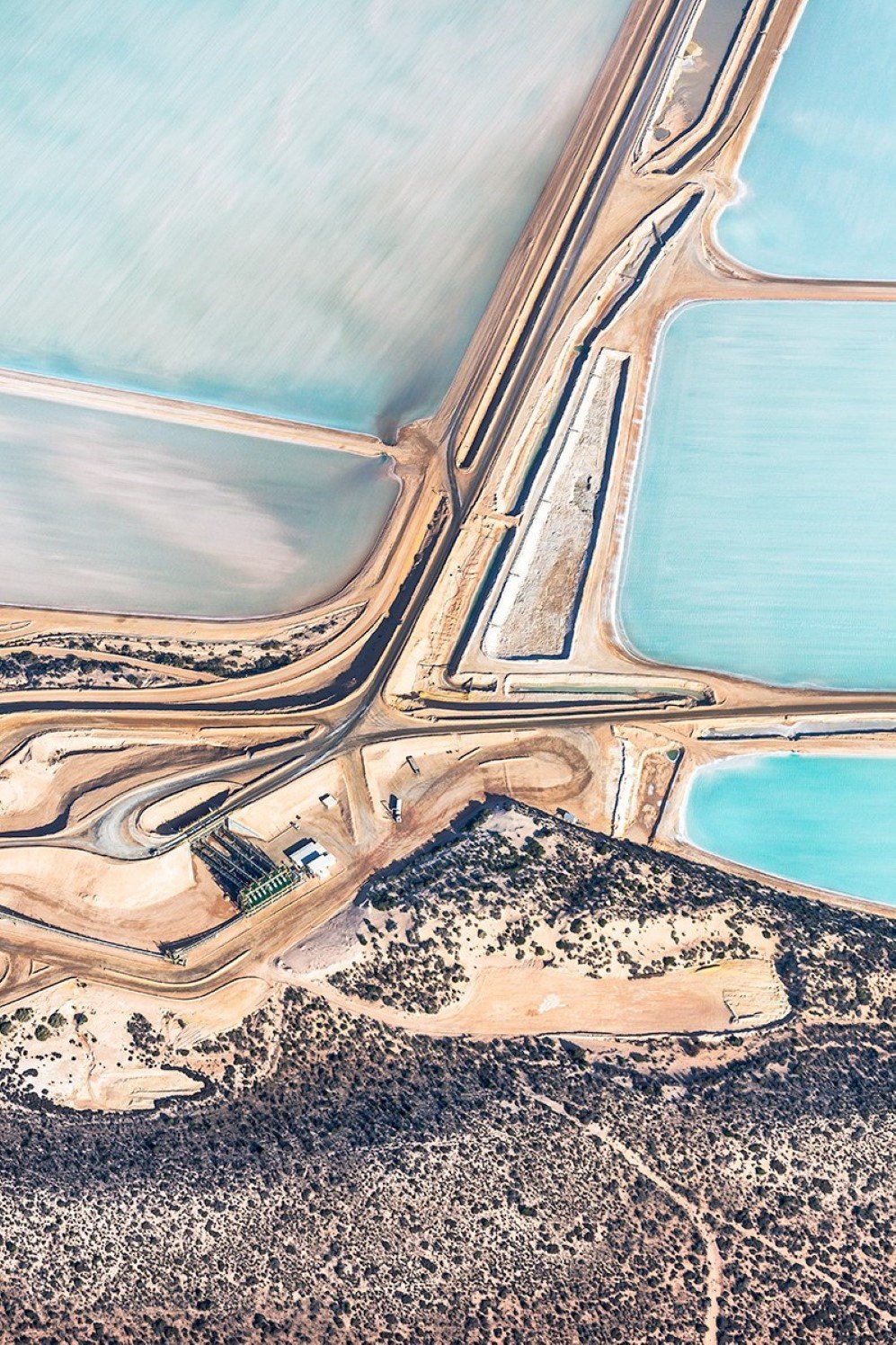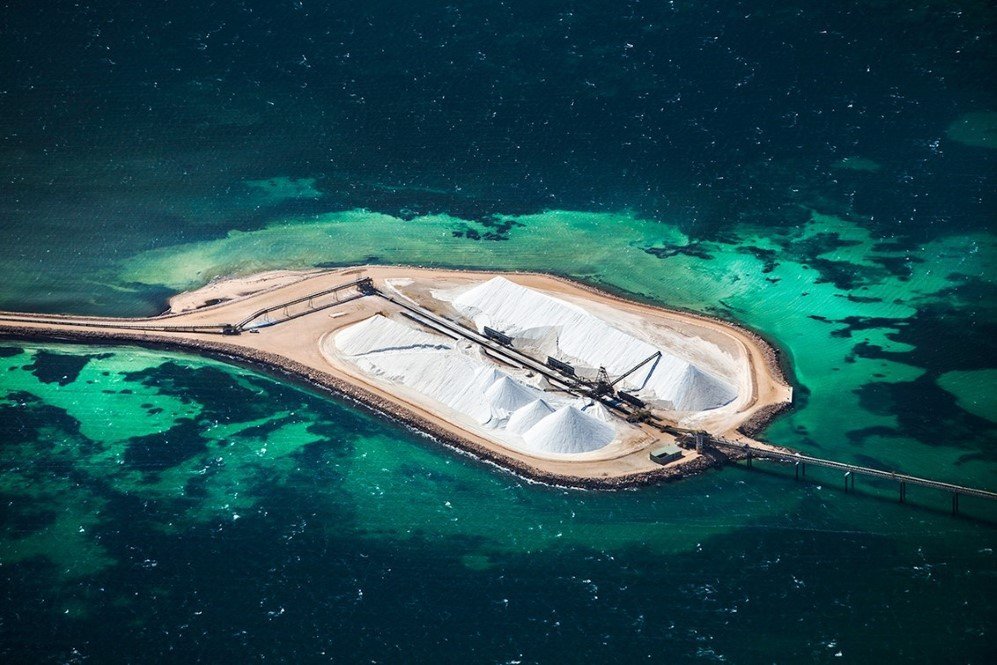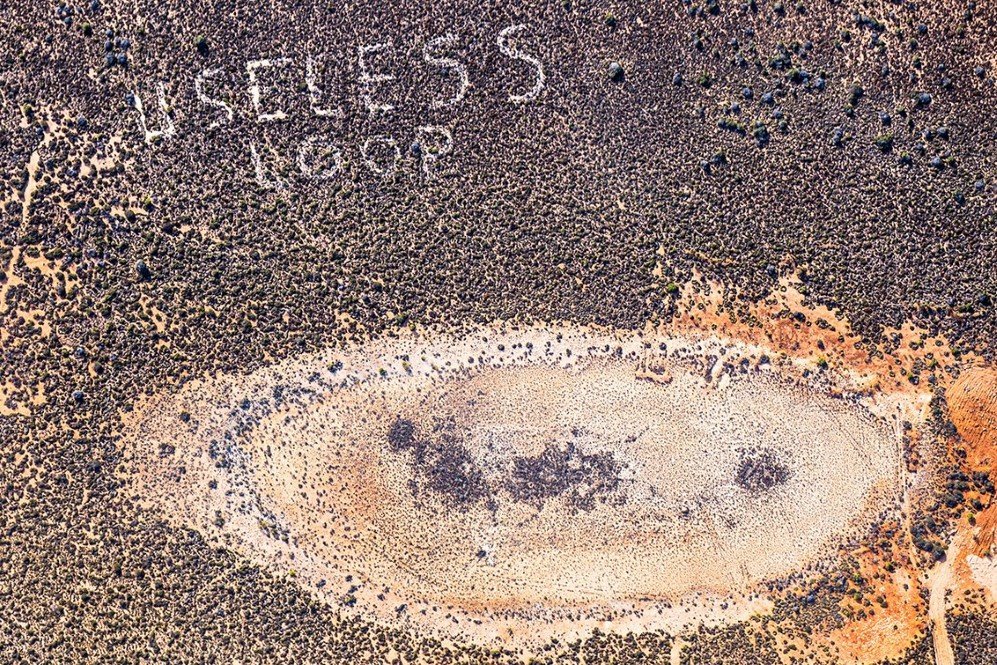 Images: © Simon Butterworth
Reference Links: Wired