Pan Treetop Cabins in Norway blends seamlessly into its forest surrounding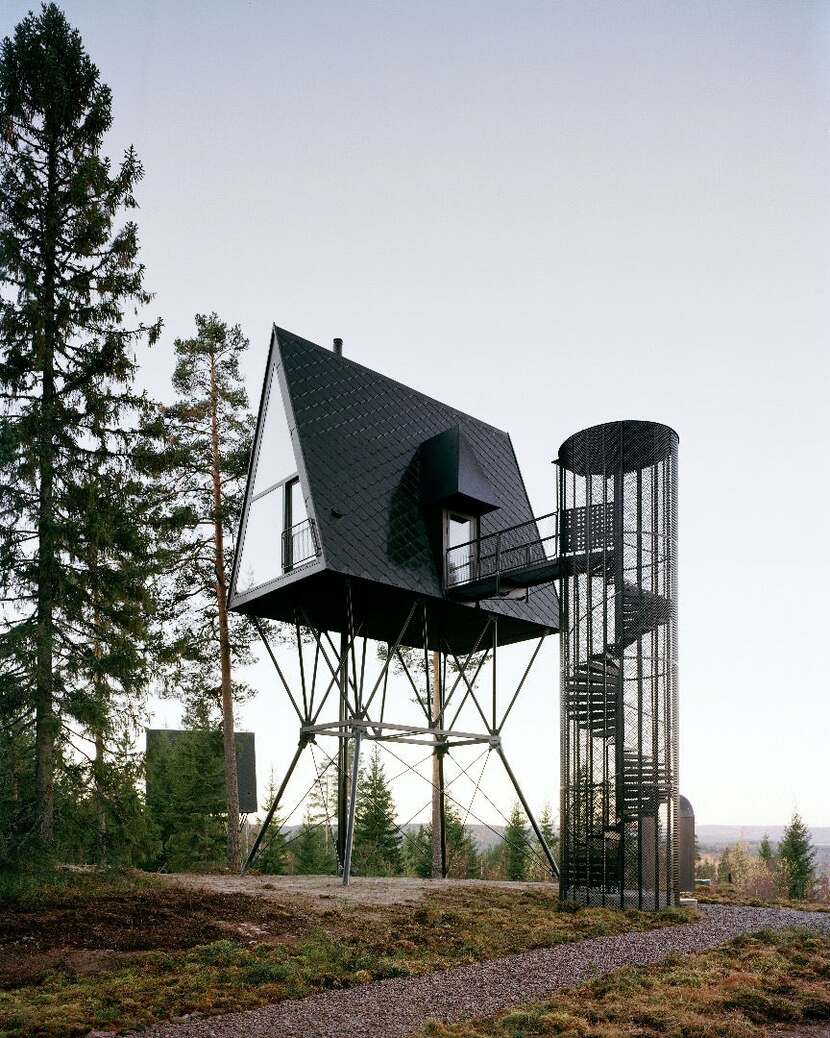 Credit: Rasmus Norlander
The idea of the cabin at a treetop was inspired from different sources such as children's' storybooks which include the A-frame lodges, electricity towers, the Moomins, etc. The location of this treetop cabin is right in the middle of a Norwegian forest and is now available for the rental purposes.
The project Pan Treetop Cabins was comprehended by Kristian Rostad and Christine Mowinckel in 2016, who hired architect Espen Surnevik for this job and was completed in 2018. The design plan comprises of two similar cabins at the height of 8m (26 ft) above the ground level, and additional storage shed having parallel aesthetics located nearby on the ground. Its location is near a rural farm of the eastern valley in Norway, besides the border of Sweden.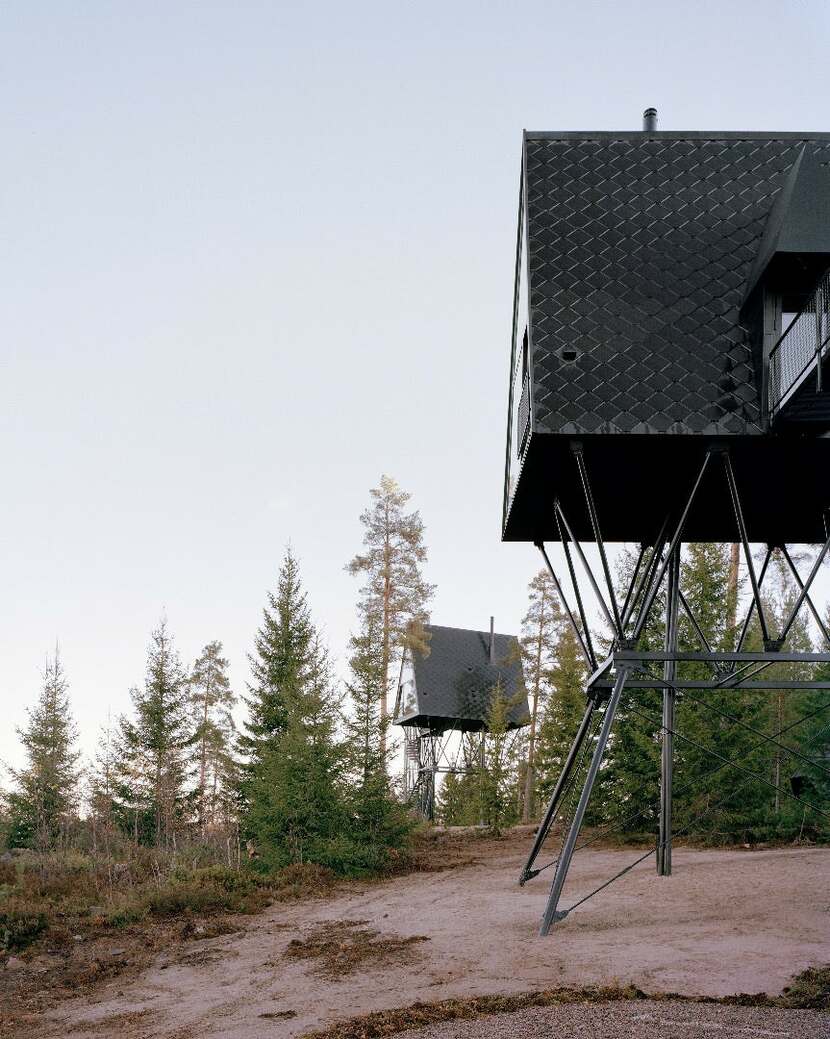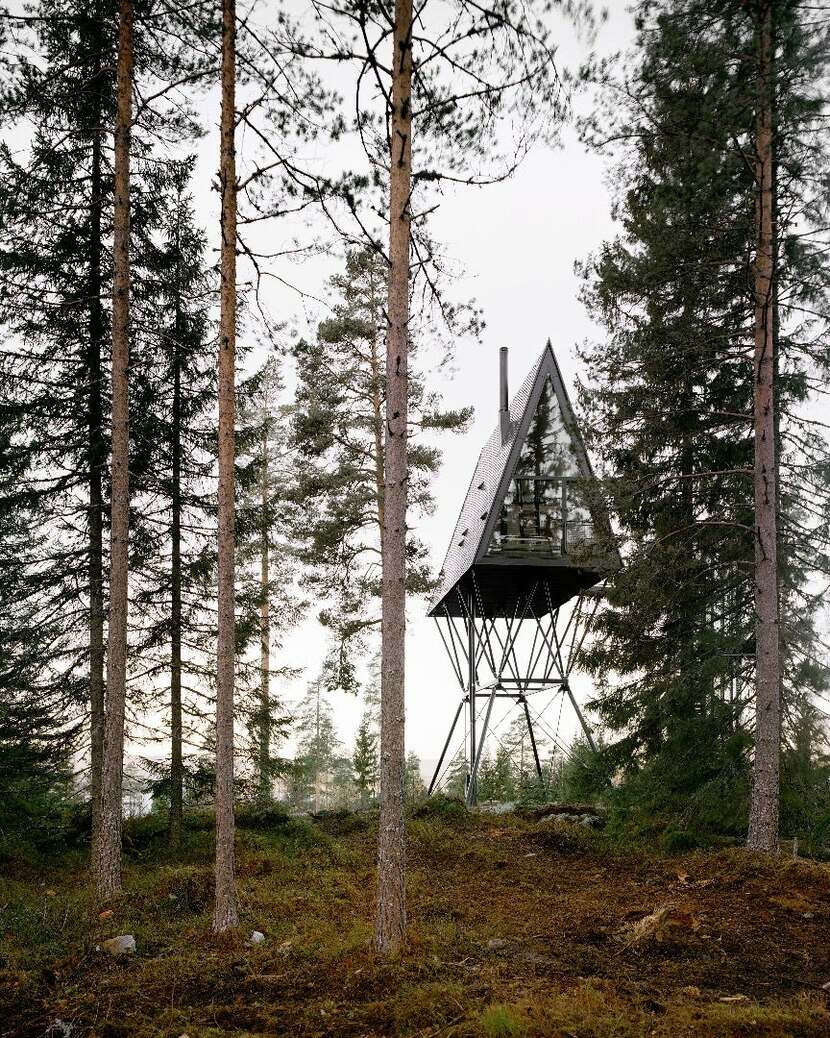 The idea and approach of an architect were to design a module that would merge and complement the landscape around without making any significant design alterations within the nature surrounding the site, reported by a news release. The flora in the neighborhood has been a great spring of inspiration, moreover the A-lodges in North America, the constructions of a modern power line, and the houses of the Moomin characters. All these inspirations played a vital role in the design process that resulted in the creative and innovative design of cabins called Pan Treetop cabins.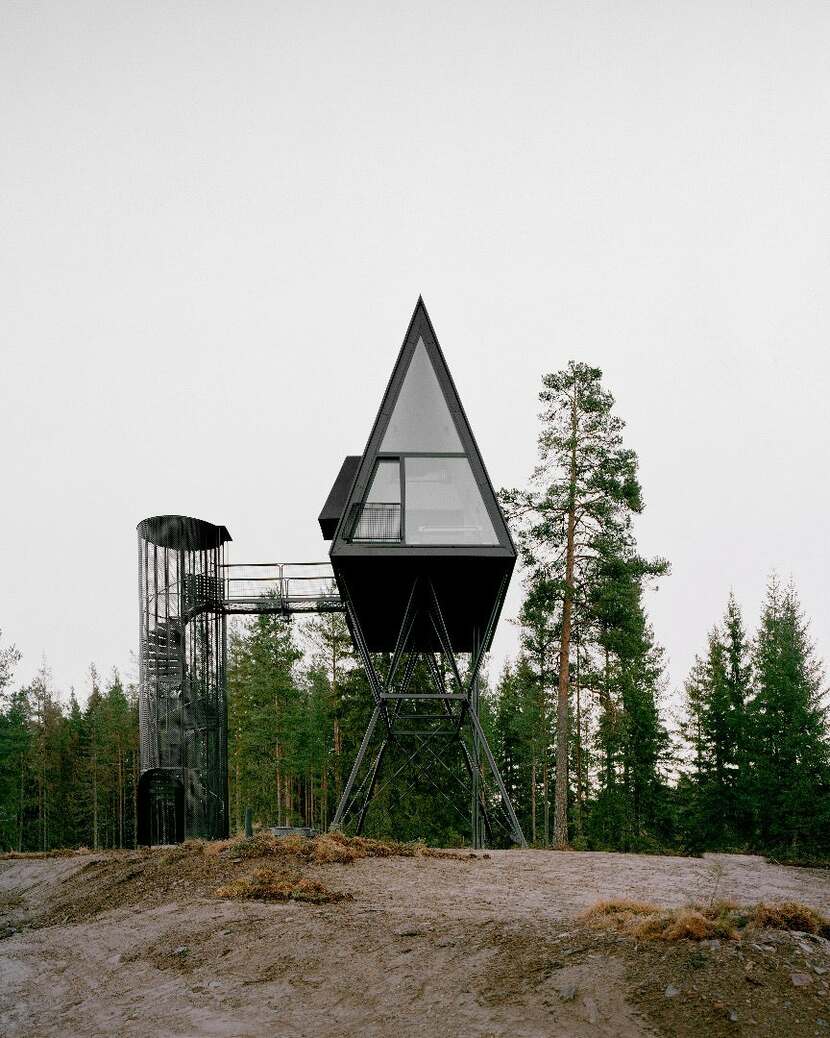 Recommended for you (article continues below)
The finishes of the cabins are done in a quite sophisticated manner which includes a black steel matte finish done in a precise way to let the maximum natural light come in. Access to the cabins is through an enclosed spiral staircase and also by a footbridge which is comparatively small in size than the staircase. Each cabin has a total floor area of about 40 sqm (430 sq ft). The interior finishes are done in spruce and spine, comprising of a seating area, a transformable dining table, a small kitchen, and a bathroom.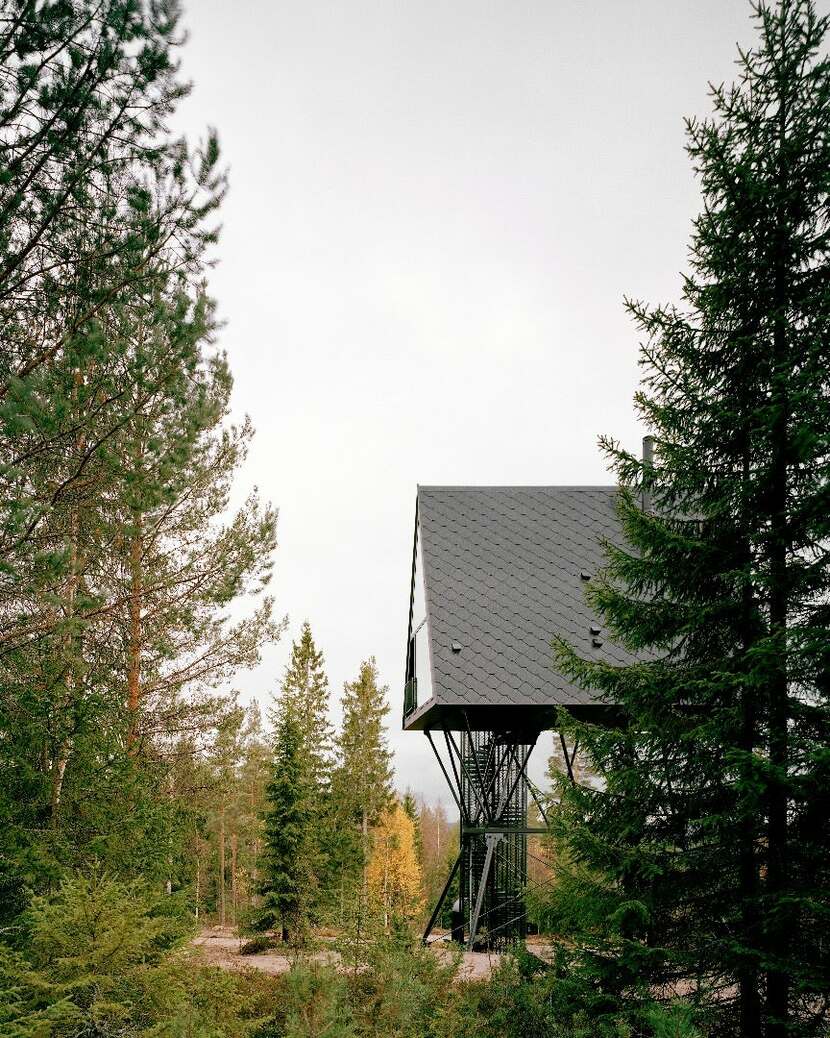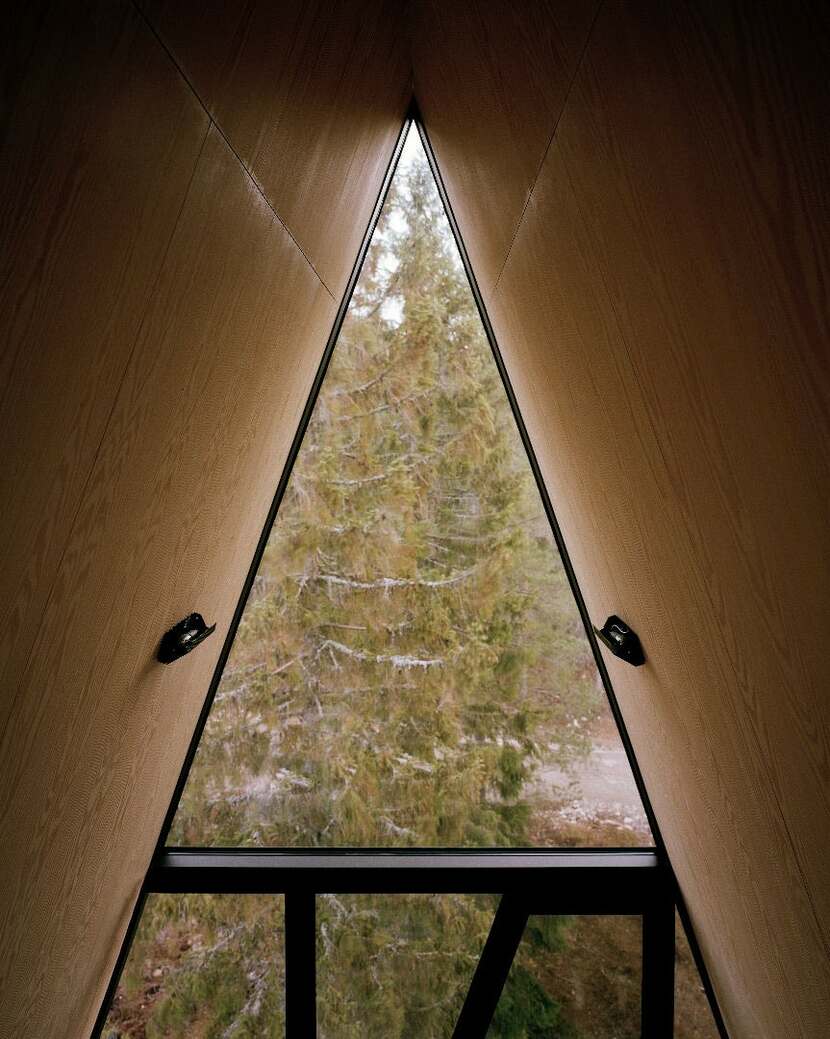 Each cabin can accommodate six people at a time comprising of one double bed and four single beds. The utilities that cabins can facilitate with include water, electricity and the temperature can be controlled within the cabin through two means, i.e., wood burning stove and an underfloor heating system.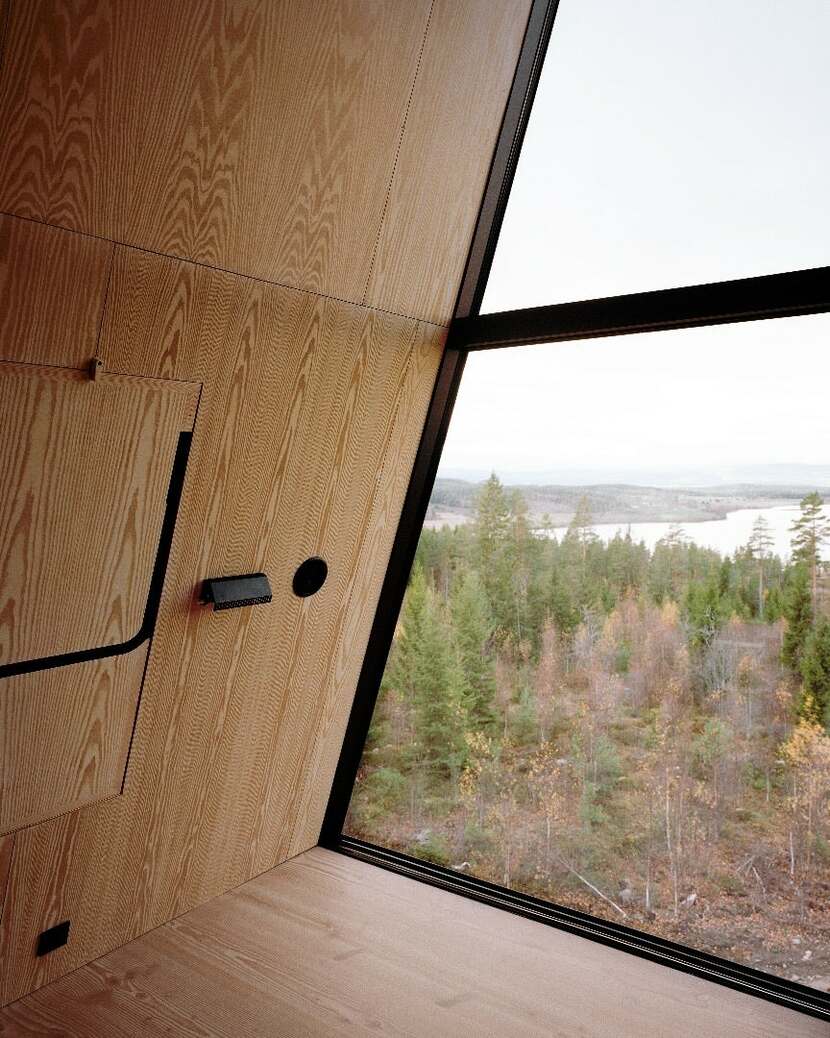 The people who want to stay for a night or want to experience the stay at Pan Treetop Cabins can have the cabins on rent at the rate of 4,900 NOK (around US$575) per night.
All Images: © Rasmus Norlander