Palm-sized smartphone named as PALM is meant to disconnect you from digital world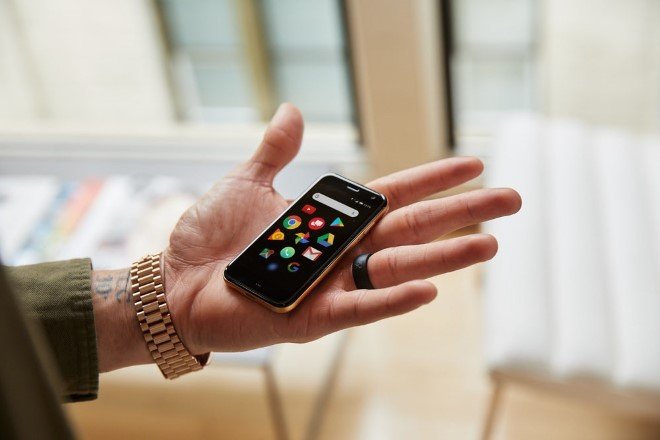 Just when we thought the smartphone pioneer Palm had gone out of business, they launched a new mobile phone that plays the role of a smartwatch and a cellphone! The device, dubbed Palm, is basically just a much smaller version of a regular phone that connects with your main phone kind of like the way your smartwatch would. But why would you need a smaller phone if you can just get a more compact smartwatch that performs similar function?
At just 62.5 g (2.2 oz), the cellular companion measures 96.6 x 50.6 x 7.4 mm (3.8 x 2 x 0.3 in), which is almost two-thirds the size of a conventional smartphone. It comes with a 3.3-in LCD screen, a Qualcomm 435 processor, 3 GB of RAM and an 800-mAh battery. Having such a small screen makes it almost impossible to type; hence, the user can communicate with the Palm using voice commands on Google Assistant, quick action menus and a gesture pad. While these features might be scaled down, the Palm also contains a 12-megapixel main camera as well as an 8-MP selfie cam. It's also rated IP68 for water and dust resistance and features a face unlock system and runs Android. Furthermore, the Palm comes with an impact resistance front and rear corning Gorilla Glass, 3 GB RAM/ 32 GB storage, an all-day battery life and a 3+ day standby time.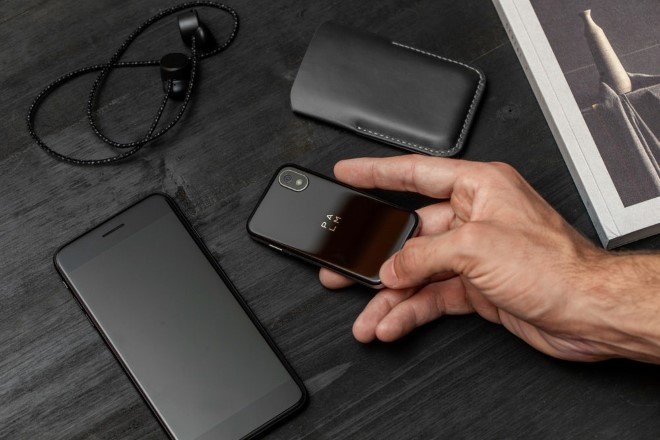 Now, according to the makers, you're supposed to synchronize it to your bulkier main phone and then take the Palm with you to the grocery store or out jogging. Any calls you get on your original phone will then be forwarded to the Palm. Its main function is to keep you disconnected from technology and keep you closer to the real world. However, it seems a bit ironic that you'd need another device to stay away from technology.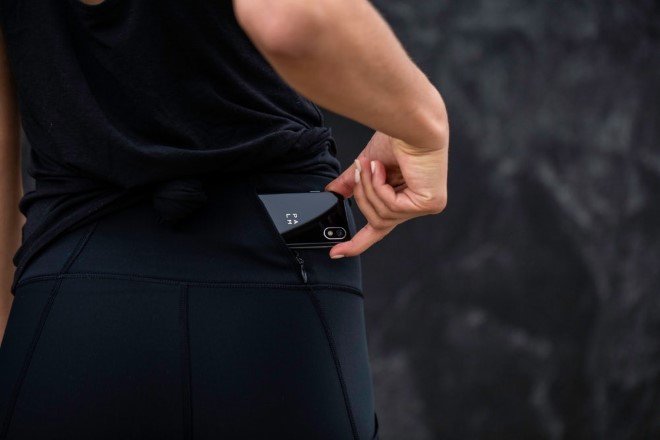 Recommended for you (article continues below)
Nevertheless, the company supports their idea by incorporating a Life Mode in their device, where you can simply block all notifications and just keep the important ones so you can "stay present in the moment".  So you'll receive a notification if your mom calls, but not an Instagram notification if your friend comments on a post. In theory, the idea seems nice, but is it really worth US$349.99? You could just save the money and turn off all unimportant notifications on your actual phone!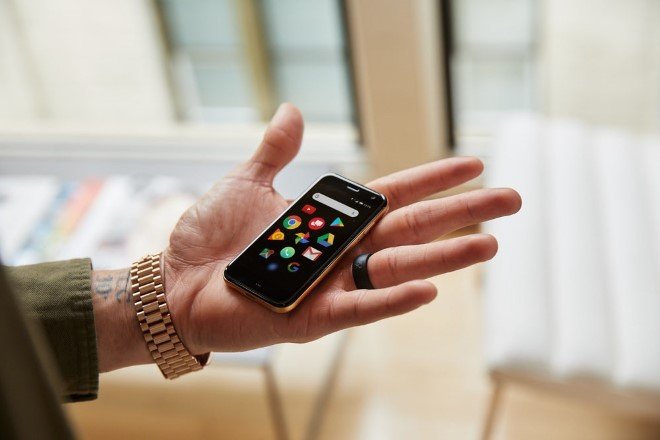 However, this device might be a good idea for frequent travelers and adrenaline junkies that are at risk for ruining their actual expensive phones!
All Images: © Palm
h/t: New Atlas