Ox, the faltpack truck can be assembled in 12 hours and transport goods in state of emergency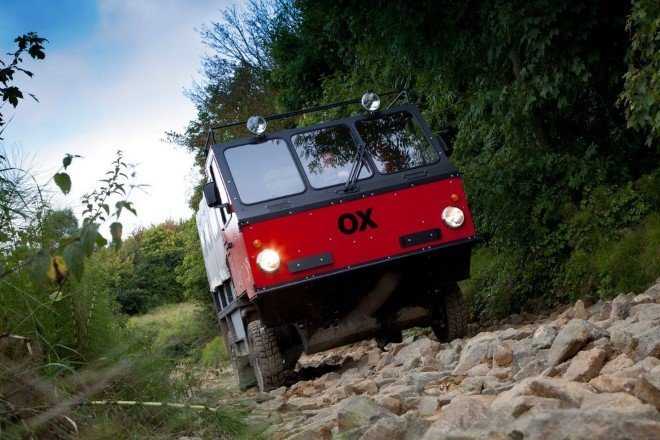 Ox, the truck was a prototype in 2013 designed to represent the future of mobility in developing nations and thanks to Shell, we are one step closer to achieving this goal!
Shell is to fund the shipping of a pre-production model to India. The intention is to make transportation easier for developing nations by shipping lightweight, high-load carrying vehicles, which users can assemble within a day for driving products over bumpy roads.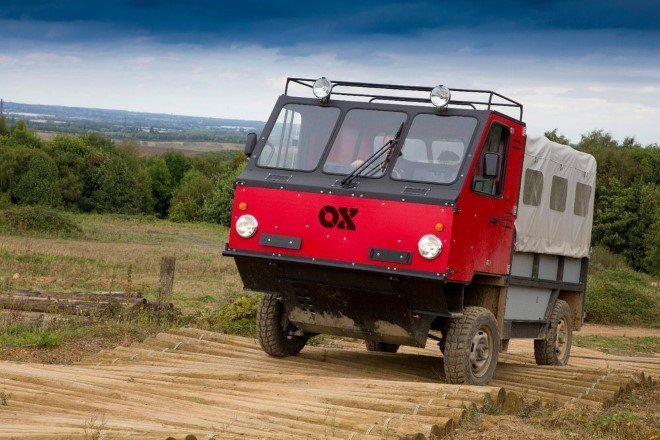 Image: OX GVT
Philanthropist, Torquil Norman and South African Engineer, Gordon Murray came up with the idea of The Ox. They designed it to be the easiest thing to put together and pull apart. It is so simple that only three people can disassemble the vehicle into 60 parts in only 12 hours. This allows for cheap shipment to other nations. Furthermore, the prototype can seat up to 13 people and carry over 1,900-kg (4200-lb) of cargo. The engine is the diesel from a Ford Transit.
Image: OX GVT
Recommended for you (article continues below)
These boxy trucks are useful for carrying goods like food, water and medicine in inaccessible areas due to under-developed infrastructure and roads. Furthermore, it can also transport building blocks to develop rural areas. This amazing prototype will be shipped off to India in the later part of 2018 where an outreach program will be able to set up things and run it.
Image: OX GVT
According to Gordon Murray "The Ox is one of our most important engineering designs and it is certainly the vehicle of which I am most proud of as its disruptive design has the potential to change the current mobility model and with Shell's vision this vehicle could go on to improve so many people's lives."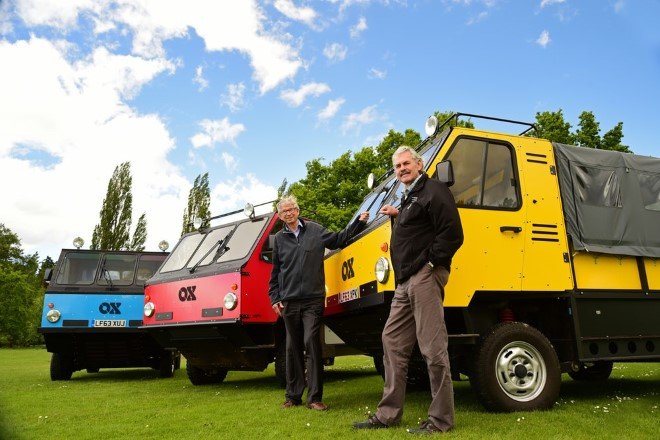 Image: OX GVT
Now, thanks to Shell, the vehicle will actually go on to change people's lives!
h/t: New Atlas