Hydro Hammock Will Be Your Best Relaxation Partner Ever!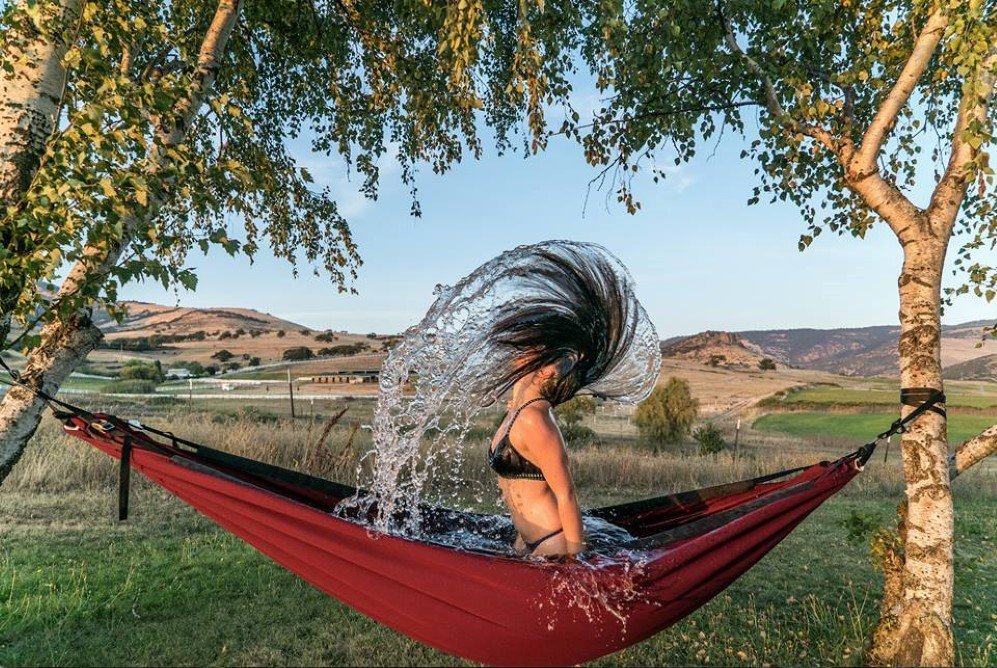 Nothing can be more relaxing than being surrounded by a serene environment after a long tiring day. Or maybe a detoxing hot tub bath is even more soothing. Lucky for us, the days of choosing one thing over another are long gone with the coolest new invention of Hydro Hammock.
Recommended for you (article continues below)
Benjamin Frederick of Ashland, Oregon gave a new twist to a conventional hammock by creating it with watertight walls that can withhold as much as 50 gallons of water. What makes this already hip idea even cooler is that the Hydro Hammock comes with a portable pump and an electric heater hence you can have a detox session in this hammock cum hot tub wherever you want to.
---
Even though Hydro Hammock has the capacity to contain 50 gallons of water and has double-layered walls, it is still very much portable.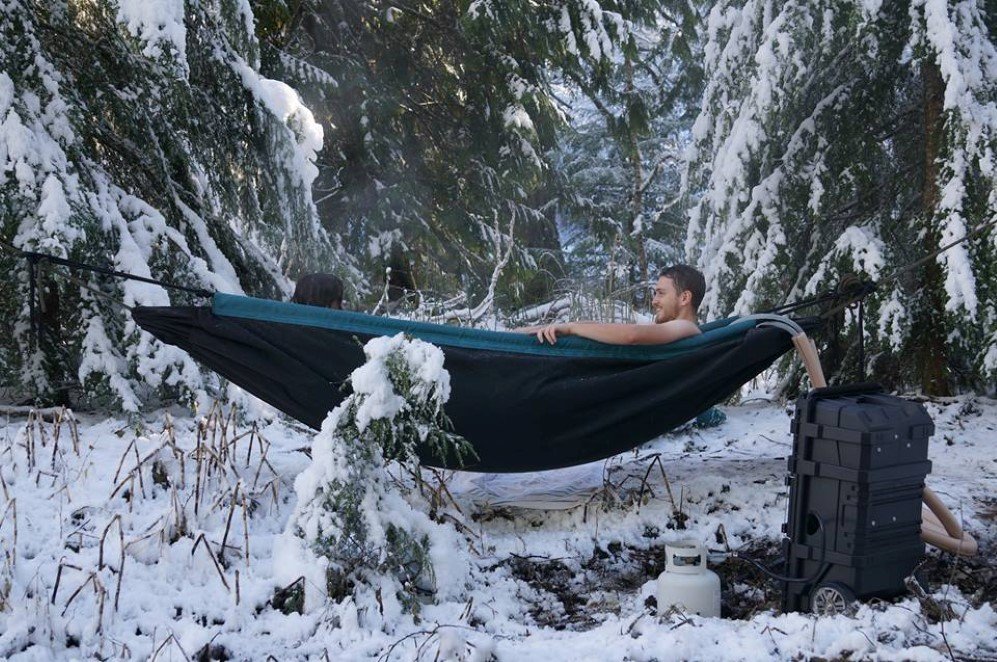 ---
The Hydro Hammock, which can accommodate up to two people easily, is definitely bulkier than a conventional one but not so much that it cannot become a travelling partner if you have an empty car trunk. Moreover, Frederick has also come up with its customized plastic case to make its portability even more convenient for the users.
---
Hydro Hammock can easily accommodate up to two people so, you can enjoy all those mesmerizing views with a special someone in the most relaxing way ever!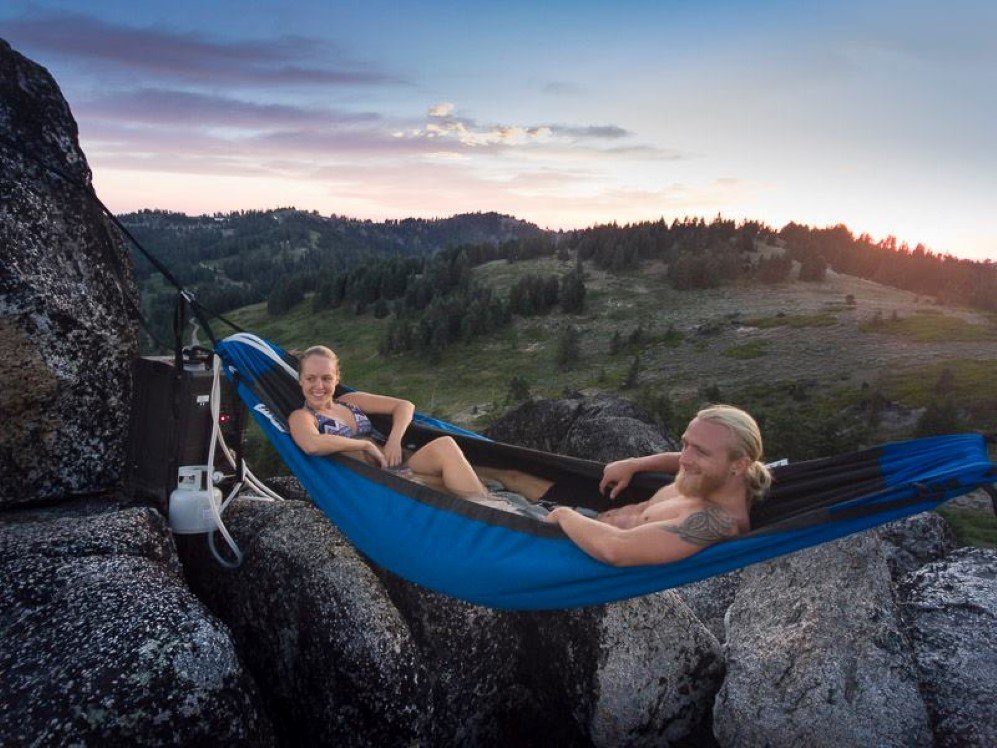 ---
The product is definitely a dream for all those people who give relaxation and self-care a priority but are also environment friendly. The portable pump keeps on drawing the same water that you fill at the very start and the electric heater keeps the temperature of the water warm. So, you do not have to worry about wasting water or energy while you are busy with your self-care.
---
The portable pump recirculates the same water while the electric heater maintains the perfect temperature for your detox session.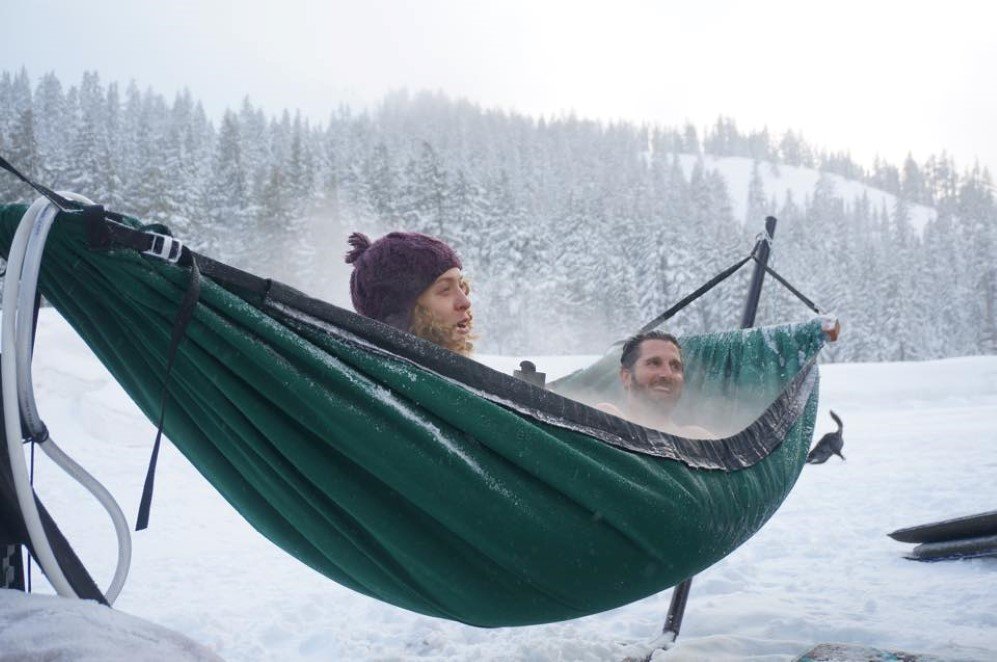 ---
You can get this amazing invention for just $290 for a single walled Hydro Hammock or a double walled one for $390. But, if you are in a mood of splurging then you should definitely go for the $920 deal which will get you the Hydro Hammock along with the portable pump, heater and the case. The price might seem too much but at least it is cheaper and more convenient to take on trips than the conventional hot tubs!
---
You can get the Hydro Hammock as well as the portable pump, heater and the case for just $920.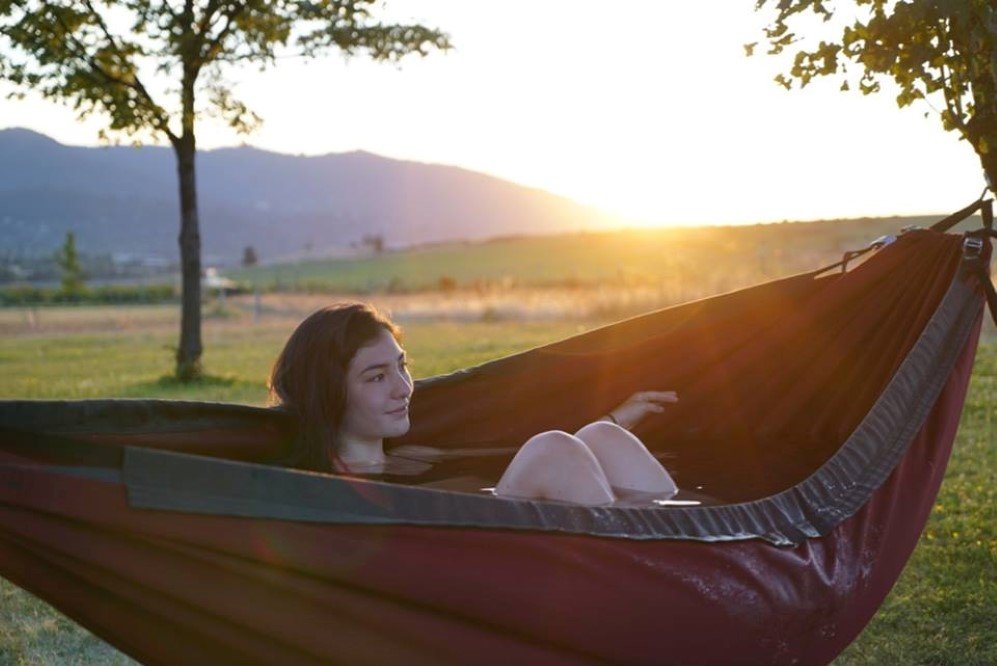 ---
Images: Hydro Hammock
References: Digital Trends , Tree Hugger , Daily Mail