Nuro is a self-driving delivery vehicle to deliver your grocery on your door step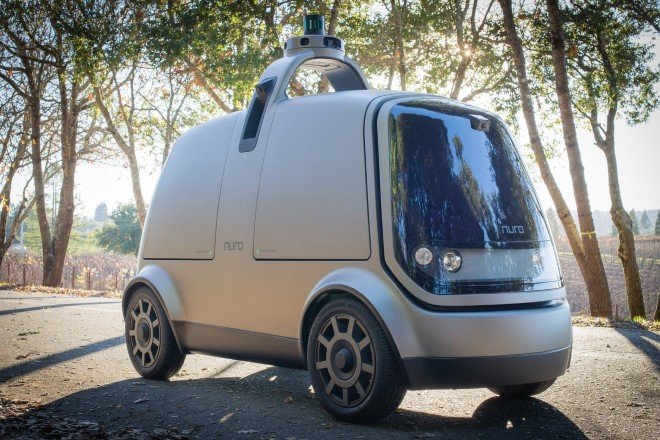 With fully autonomous vehicles on the rise, Nuro is no different. Developed by ex-google employees, this car can bring you groceries, dry-cleaning and more. This Silicon Valley startup has already gained $92 million and plans to influence delivery systems everywhere.
Nuro will make its debut in collaboration with Kroger, America's largest supermarket chain. The shop will use the driverless vehicle to deliver groceries and other substances to the customers on the same day they place their order. Testing for efficiency will undergo later this year.
Its designers had the intent of having Nuro to travel only local distances at lower speeds and accommodate customer's pizza, laundry or any shopping needs. Staying local will help profit local businesses more.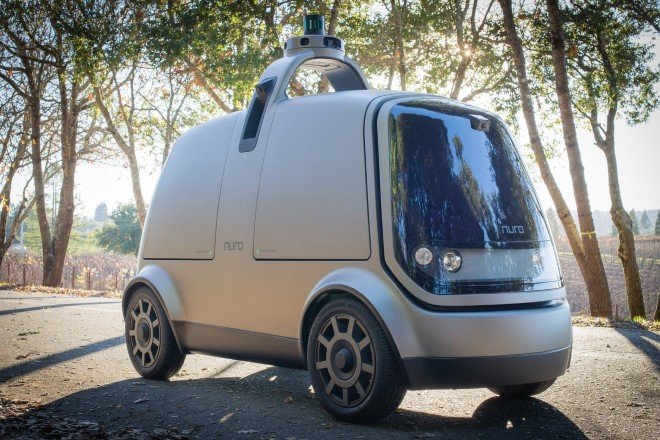 Image: Nuro
There might be some competition for this autonomous vehicle in the industry though. With last-mile deliveries on the rise, even Toyota is in the running to be a part of the $86 billion worth industry with the advent of their new 'e-palette' concept.  Even though Nuro's concept is slightly less fancy and advanced than the e-palette, its makers have done plenty to ensure that, this delivery service performs to its full potential. So much so, they deployed six self-driving cars to navigate and understand routes as well as store them in their memory to pick the best routes. Furthermore, they installed a handle on the roof containing LIDAR, cameras and other radars for optimal navigation. They have also received a permit from California DMV to start testing out their vehicle on public roads.
Recommended for you (article continues below)
They also plan to start a pilot program to check its feasibility regarding delivery times as well as how the public is able to adapt to the new vehicles. According to co-founder and President Dave Ferguson, "With the pilot, we're excited about getting more experience interacting with real customers and understanding exactly what they want. The things they love about it, the things they don't love as much. As an organization for us, it's also very valuable for us to have to exercise our operational muscle."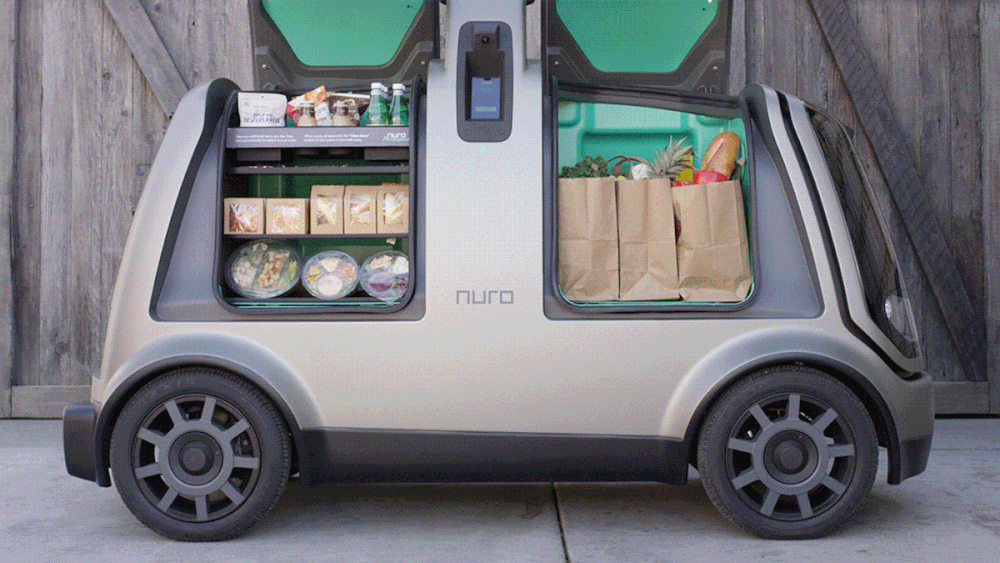 Image: Nuro
For the convenience of pedestrians, there will also be safety features installed which would allow them a 3 to 4 foot buffer so other cars and people can move around it.
The startup plans to collaborate with other retailers and other partners to develop long lasting partnerships that would help their business flourish.
h/t: Design Boom