Now you can go cycling on water with Manta5's new electric water bike
Manta5
Have you ever wondered what it would be like to ride a bike on water? I'm sure some of you have, if not all. The all new 'hydrofoiler XE-1' aims to revolutionize watersports by fusing electric bicycle technology with hydrofoil – a lifting surface in water. This brilliant combination has led to the creation of a thrilling watersport.
The presence of propellers allows the riders to smoothly glide on the surface of water, provided he/she has some experience. Novices are likely to fall off during their initial couple of rides but there's nothing to worry about as the bike can be relaunched from deep water!
Image: Manta5
The New Zealand-based product design firm named Manta5 is extremely excited about their product. It took them six years to design and manufacture this electric water bike. The founding director of Manta5, Howard-Willis, said, "'developing a hydrofoil bike has been a rewarding, yet extremely challenging journey, requiring highly technical capabilities to overcome design challenges. We've had so many people tell us that what we're trying to achieve can't be done. I just love working with a design team who redefine what's possible – it's always great to see those people's reactions when we show them video of what we've achieved."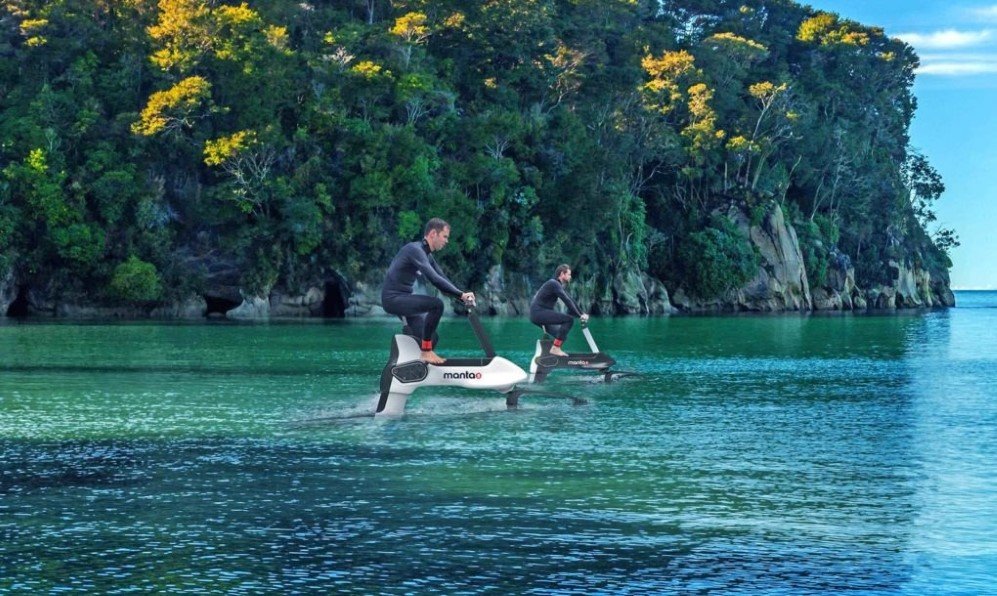 Image: Manta5
Recommended for you (article continues below)
Coming towards the design, the hydroifoiler has front tiller which enable riders to carve down steep ocean swells. The bike works well in all water bodies such as lakes, rivers and oceans. You might be thinking it's as noisy as a speed-boat but it's not. The 400 Watt motor provides propulsion without creating any noise pollution. The use of carbon fibre in the design not only reduces the drag force but makes the equipment lightweight yet strong.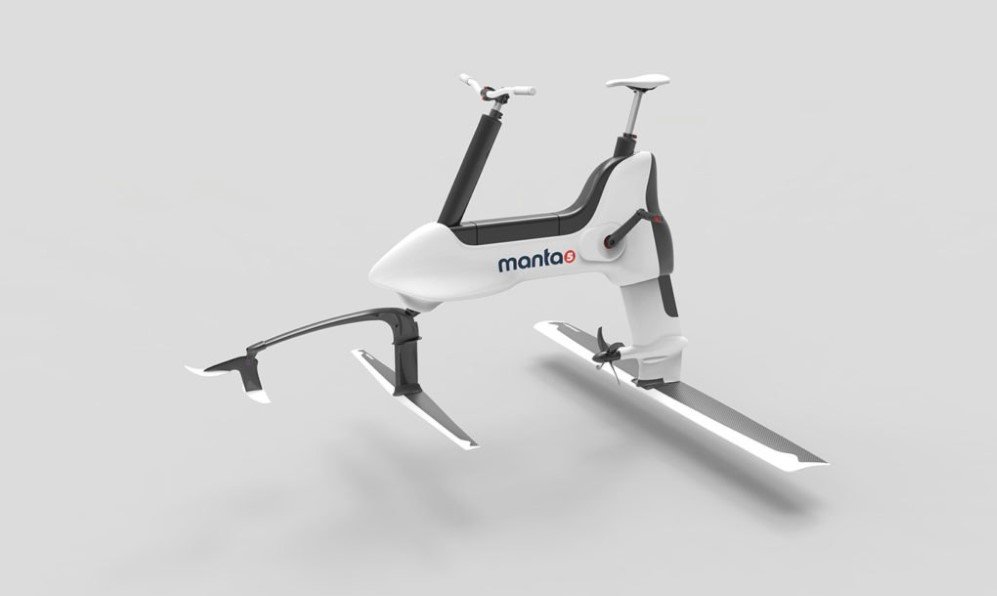 Image: Manta5
So, who is excited to try this exhilarating electric water bike? Definitely me!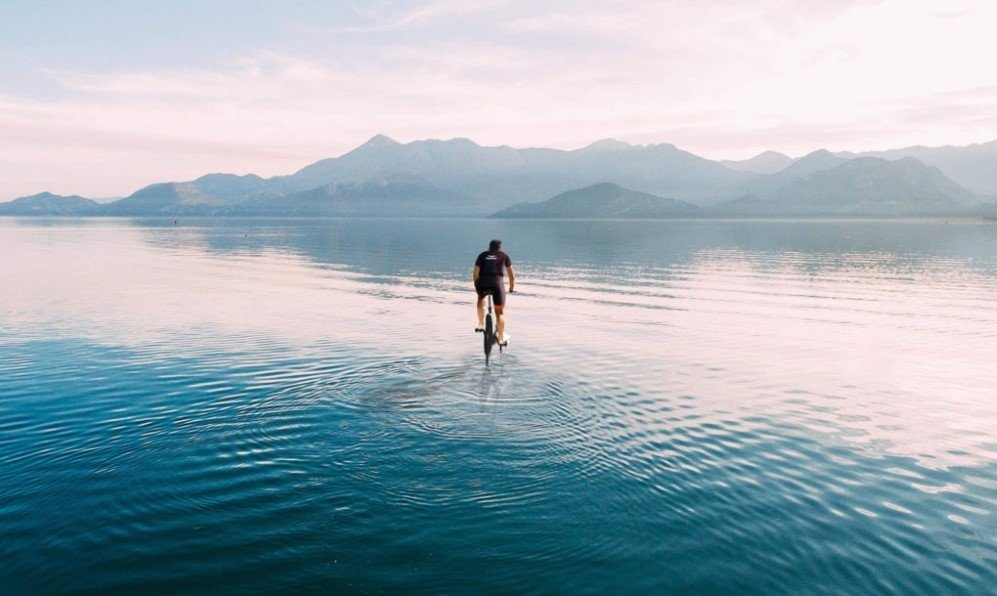 Image: Manta5