Now you can wash your clothes with this foot-powered washing machine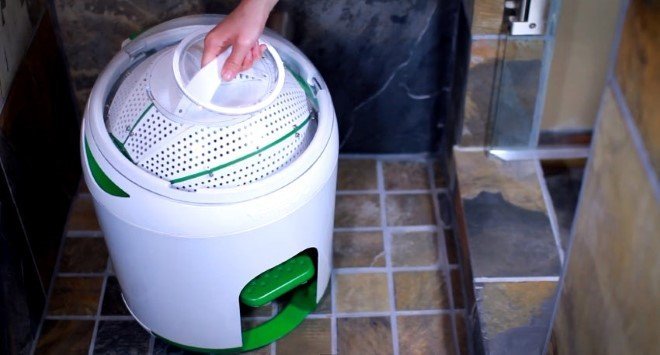 The water crisis in developing nations is exacerbating with each passing day, therefore there is a dire need of conservation and efficient use of water. You might have come across GiraDora: foot-pedal-powered clothes washing machine.  Unfortunately, the product never made its way to the markets sooner but you can now purchase Yirego's Drumi.
Drumi is 56 centimeters tall and requires no electricity. All you need to do is place clothing items of upto 2.3 kilograms (around six to seven clothing pieces) into the drum and then add 5 liters of water along with a detergent. Once all the ingredients are in, you have to press on the pedal as it will initiate spinning. After five minutes, you press down on a push-button and all the water is drained out. In order to rinse the clothes, you add another 5 liters of water and spin for five minutes before draining it.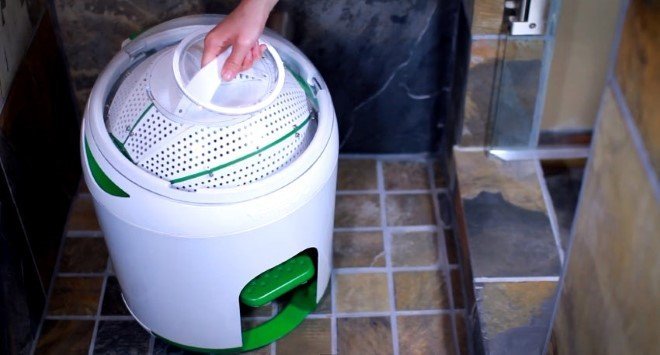 Recommended for you (article continues below)
Image: Credit: Yirego
According to Yirego, the Toronto-based household company, this mechanism of washing utilizes 80 percent less water and detergent than the conventional method and it is much quicker!  Drumi is available for US $105, which is pretty awesome considering the running cost is almost negligible!
Help conserve water and electricity!
Source: Yirego via Treehugger