Next Generation Lumos Bicycle Helmet Aims To Save Lives
Day-in day-out countless cyclists keep facing accidents on the road primarily because of two reasons; either they can't communicate effectively while making turns or are hard to be spotted in the dark. In order to put an end to this problem, a group of Boston-based developers presented an ingenious solution with its next generation Lumos Bicycle Helmet.
The all new Lumos Bicycle Helmet incorporates high visibility LED indicators and an automated brake light system to ensure safety for cyclists on the road. The front of the helmet projects bright white light enabling the drivers to locate an approaching cyclist while the yellow direction indicators and red brake lights are projected at the back of the helmet.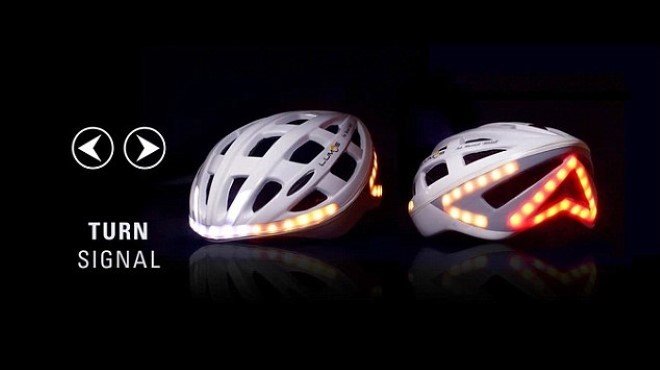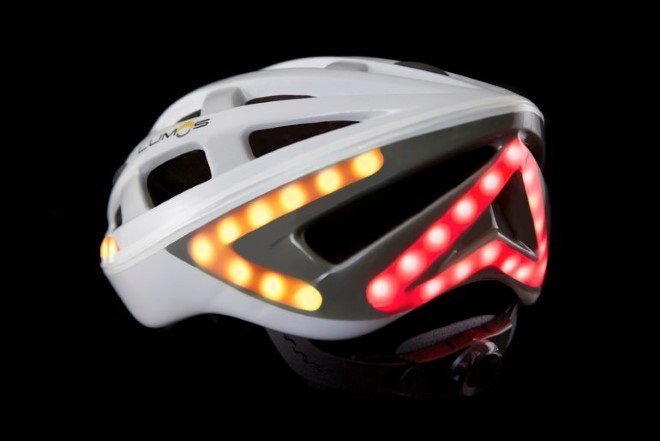 Riders can toggle between left or right direction indicators using a wireless switch available on the handlebar. The switch illuminates as well as beeps while a direction indicator is turned on. On the other side, a brake light will automatically be triggered as soon as a cyclists slows down. An on-board accelerometer senses the change in speed and activates the rear brake lights in solid red triangle.
Recommended for you (article continues below)
Lumos Bicycle Helmet weighs 410 g and is powered by a 100 mAh battery that can be recharged using a USB connector in about 2.5 hours. Once fully charged, the battery will get you through an entire week if used 30 minutes a day. The helmet and indicator controls on the handlebar are water-resistant to let you ride through the rain safely.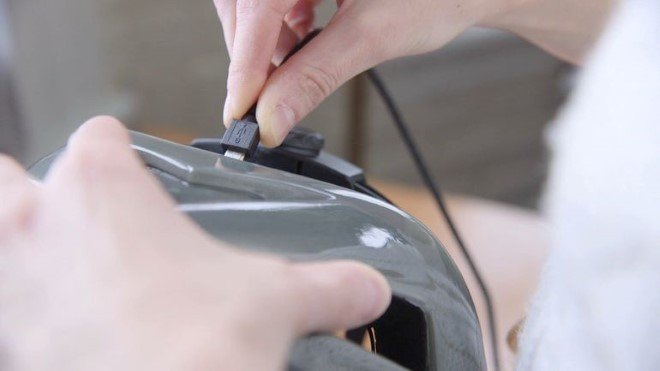 The helmet has been designed in compliance with the safety standards that are applicable in United States and Europe.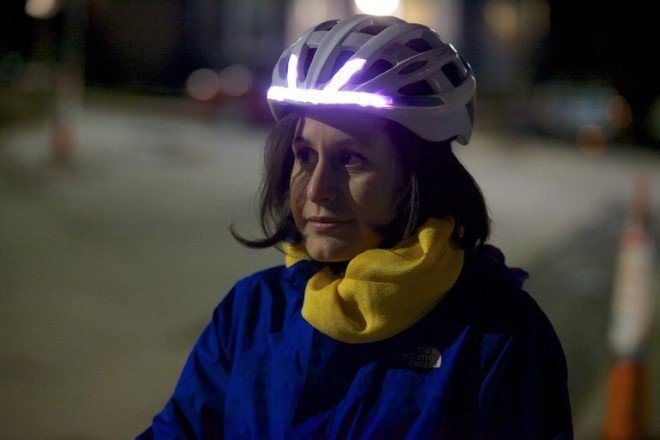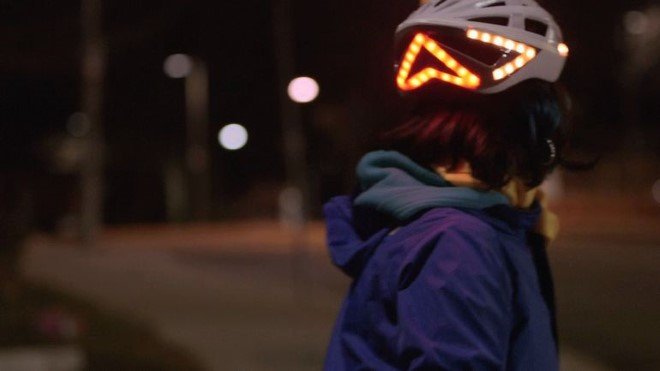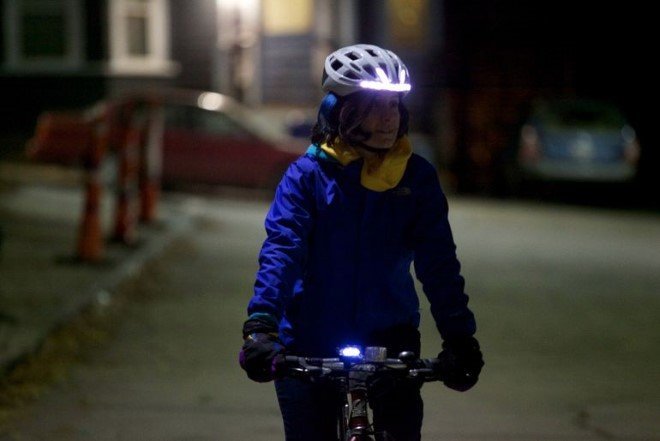 Lumos Bicycle Helmet is available for order here.