The 20 Most Instagrammed Places Of 2015
Instagram is the world's largest photo sharing social media platform which allows its users to geotag the images they are sharing. Every day, the vast community of Instagram geotag millions of location around the world, which together let them share approx. 60 million photos each day. Geotagging allows Instagram to plot a data of users' favourite locations to photograph. This data enables Instagram to publish the stats of each year's most Instagrammed locations. So, without further ado let's find out the most-Instagrammed places of 2015.
Disneyland in Anaheim, California eclipsed all others to climb-up to number one spot of most geo-tagged location on Instagram for the year 2015. And to your surprise, none of the London tourist sites or the popular bucket list destinations like the Sydney Opera House, the Great Wall of China and the Coliseum in Rome made it to this year's top 20. Contrastingly, seven New York attractions are featured among the 20 most instagrammed places of 2015.
Recommended for you (article continues below)
Here are the 20 most Instagrammed places of 2015
SEE ALSO: 100 of the World's Most Selfiest Cities
---
20. Disneyland Paris, Paris, France
The park is covers an area of approximately 4,800 acres and  and encompasses two theme parks, several resort hotels, a shopping, dining, and entertainment complex, and a golf course, in addition to several additional recreational and entertainment venues. The park receives around 12 million visitors a year which makes it the most visited place in Europe.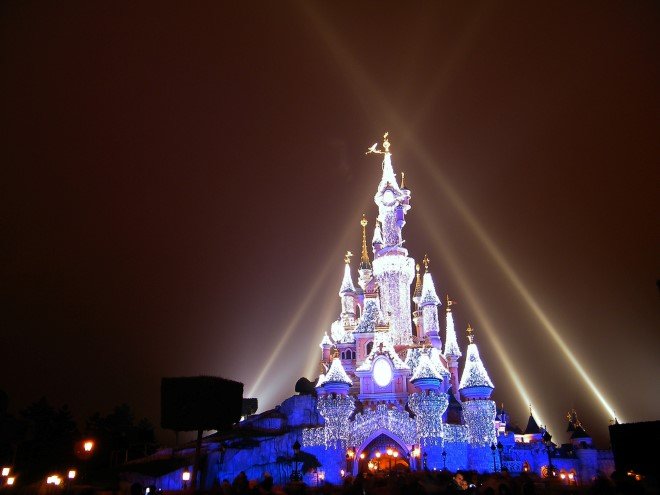 Image: Flickr / Silvia Dell'Elce
---
19. Tokyo Disneyland, Tokyo, Japan
In 2013, Tokyo Disneyland hosted 17.2 million visitors, making it the world's second-most visited theme park behind the Magic Kingdom at Walt Disney World Resort.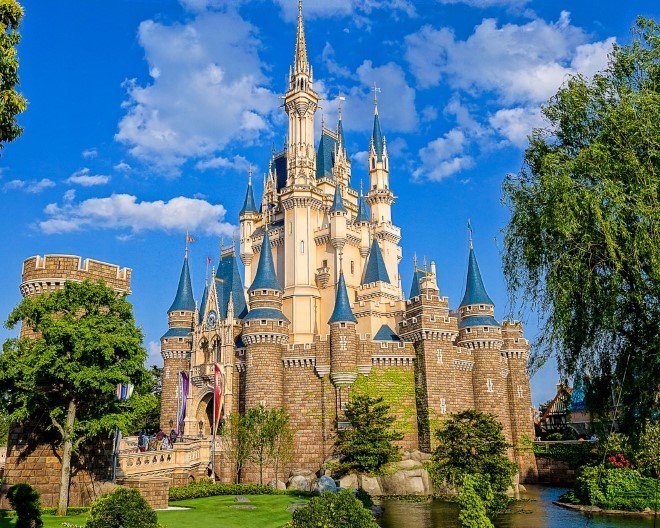 Image: Flickr / Curtis and Juanita
---
18. Empire State Building, New York, USA
The Empire State Building located in Midtown Manhattan, New York City is quite popular mainly because it stood as the world's tallest building for nearly 40 years, from its completion in early 1931 until 1967.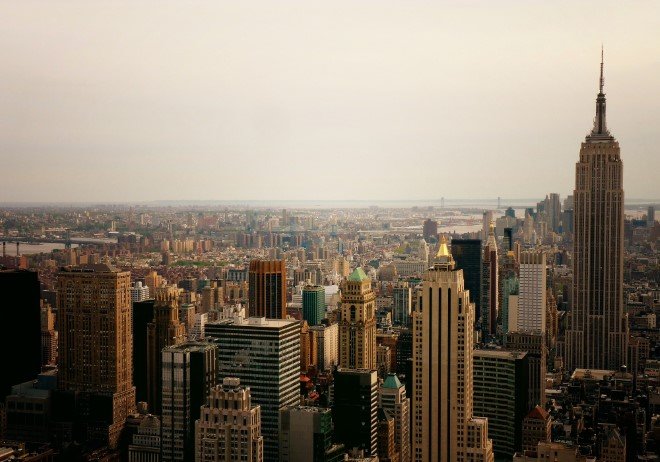 Image: Flickr / Vivienne Gucwa
---
17. Brooklyn Bridge, New York, USA
Brooklyn Bridge has been an iconic landmark since its inauguration in 1883. It was designated as a National Historic Landmark in 1964 and a National Historic Civil Engineering Landmark in 1972.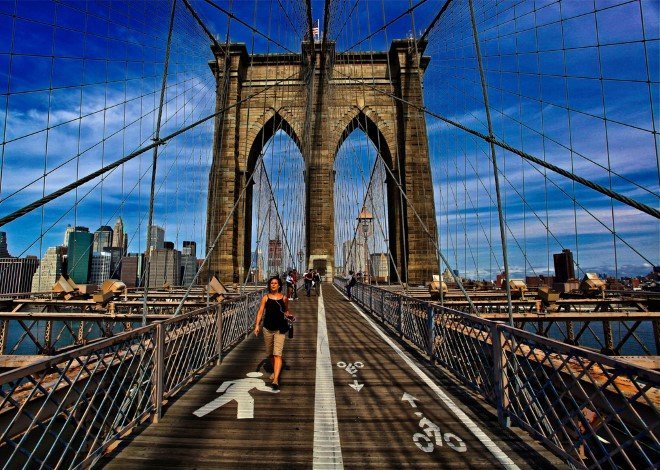 Image: Flickr / Ken Yuel
---
16. Golden Gate Bridge, San Francisco, California
Golden Gate Bridge needs no description.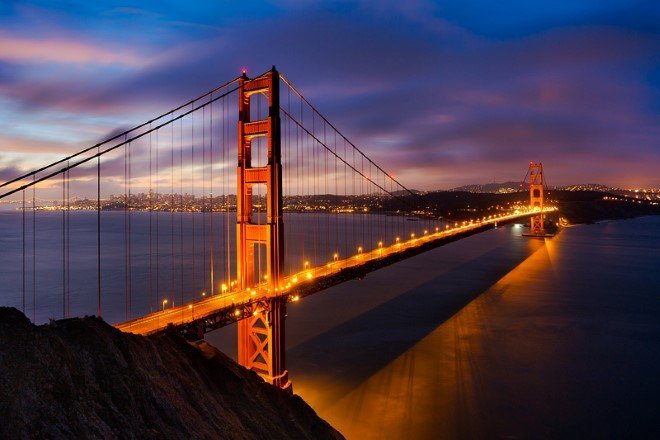 Image: Flickr / Lukas Wenger
---
15. Metropolitan Museum of Art, New York, USA
The Metropolitan Museum of Art is the largest art museum in the United States and among the most visited art museums in the world.
Image: Flickr / Steven Ballegeer
---
14. Yankee Stadium, New York, USA
Yankee Stadium is one of the most expensive stadiums in the world, built with a staggering cost of around $1.5 billion.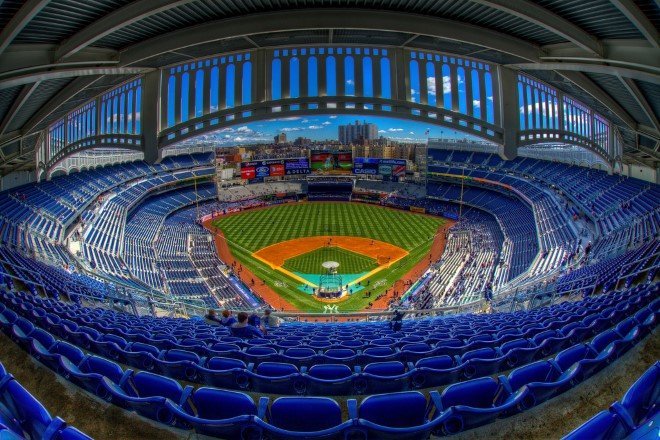 Image: Flickr / Cory Disbrow
---
13. Ibirapuera Park, São Paulo, Brazil
Ibirapuera Park is to São Paulo what Central Park is to New York City.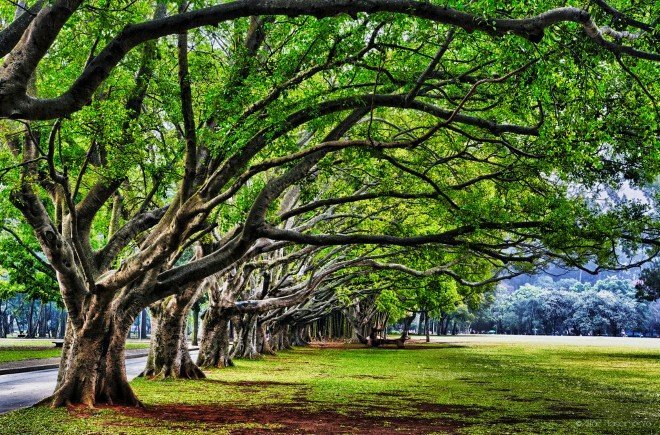 Image: Flickr / Altair Nascimento
---
12. Siam Paragon, Bangkok, Thailand
Siam Paragon is one of the biggest shopping centres in Asia with a wide range of specialty stores, restaurants, multiplex movie theatres, underwater world aquarium, an exhibition hall, Thai art gallery and also an opera concert hall.
Image: Flickr / KhunBhun
---
11. Universal Studios, Los Angeles, California, USA
Universal Studios Hollywood is a film studio and theme park in Los Angeles, California and is one of the oldest and most famous Hollywood film studios still in use.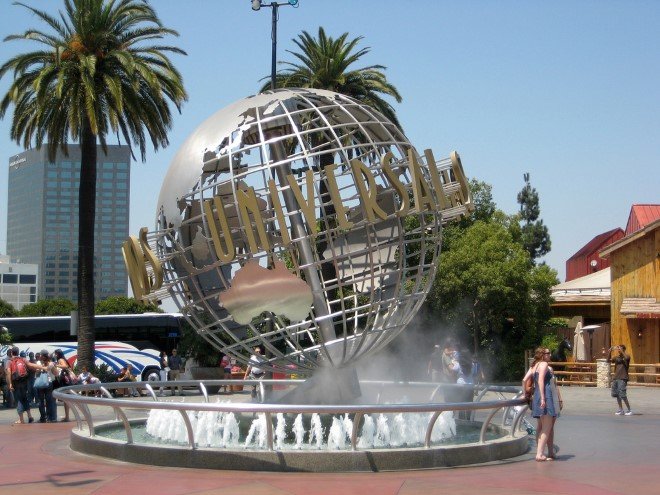 Image: Flickr / Rake7e
---
10. Red Square, Moscow, Russia
Red Square is a city square in Moscow, Russia which is the city's top tourist attraction. Red square was recognized as a UNESCO World Heritage Site in 1990, due to its inseparable link to Russian history since the 13th century.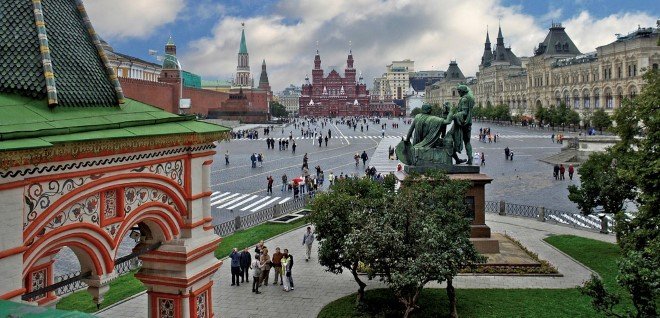 Image: Flickr / Joe Routon
---
9. Madison Square Garden, New York, USA
Madison Square Garden, the world's most famous arena, is located on Seventh Avenue in Manhattan. It has been the venue for annual family shows and theatricals, the NFL and NBA Drafts, CBS Television's Fall Premiere, Con Edison's Shareholder Meetings, Product Launches for Infinity and Intel, Oxford Health Plans Award Ceremony, Corporate Employee Meetings, college graduations, and religious conferences.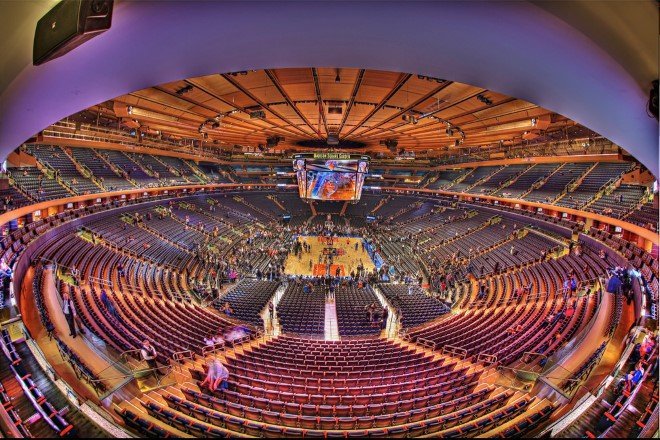 Image: Flickr / Manuela Martin
---
8. Santa Monica Pier, Santa Monica, California, USA
The original Santa Monica Pier was built in 1909, and a second, connected, pier was later built in 1916, which now is considered the Santa Monica Pier that we know today.
Image: Flickr / Tom
---
7. Dodger Stadium, Los Angeles, California
Opened on April 10, 1962, Dodger Stadium is currently the third-oldest ballpark in MLB, after Fenway Park in Boston (1912) and Wrigley Field in Chicago (1914) and is the largest MLB stadium by seat capacity.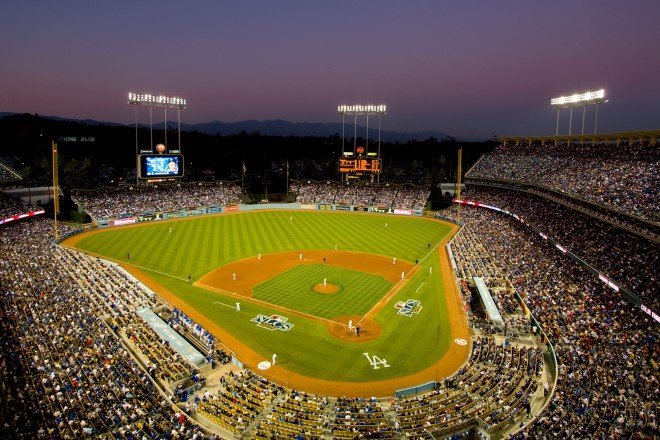 Image: Flickr / Alan Penner
---
6. Musée du Louvre, Paris, France
In 2014, Musée du Louvre was the most visited museum in the world which welcomed 9.3 million tourists.
Image: Flickr / Clement Tang
---
5. Walt Disney World, Bay Lake, Florida, USA
With an annual attendance of over 52 million, Walt Disney World is the most visited vacation resort in the world.
Image: Flickr / Brendan Meier
---
4. The Eiffel Tower, Paris, France
The Eiffel Tower welcomes almost seven million visitors a year and 75 % of the visitors are foreigners.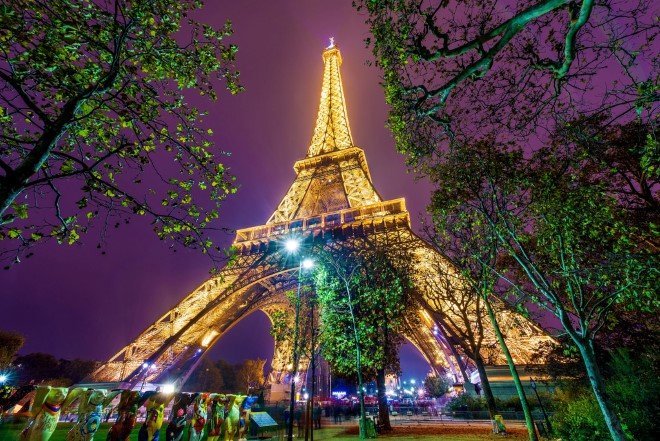 Image: Flickr / Tom Bricker
---
3. Central Park, New York, USA
Central Park is the most visited urban park in the United States a staggering 42 million people visiting the part annually.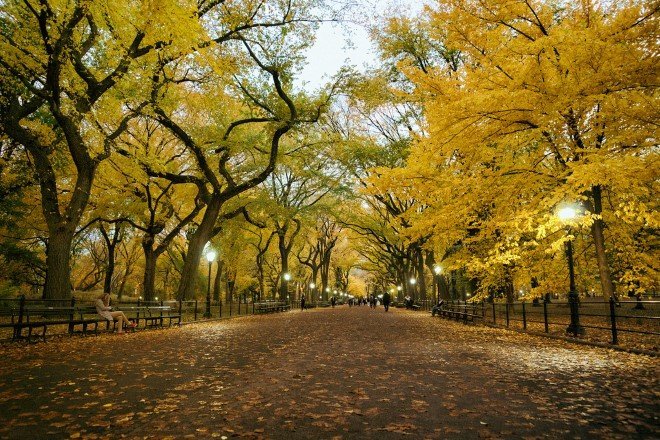 Image: Flickr / Vivienne Gucwa
---
2. Times Square, New York, USA
Times Square is one of the world's most visited tourist attractions, drawing an estimated fifty million visitors annually. Approximately 330,000 people pass through Times Square daily, many of them tourists, while over 460,000 pedestrians walk through Times Square on its busiest days.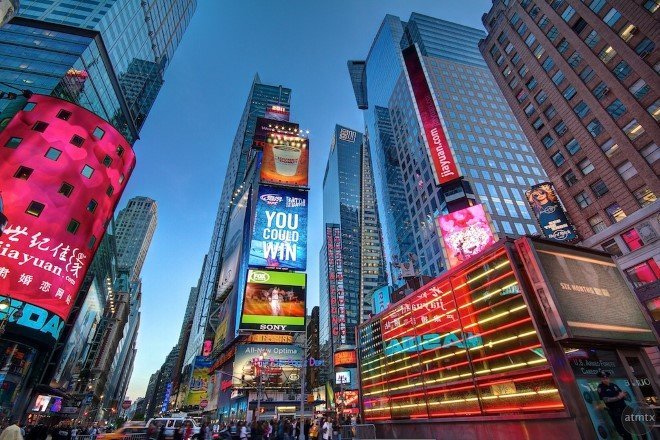 Image: Flickr / Andy
---
1. Disneyland, Anaheim, California,USA
It was the Disneyland in Anaheim, California, that ended up taking the top spot. Disneyland has a larger cumulative attendance than any other theme park in the world, with over 650 million guests since it opened.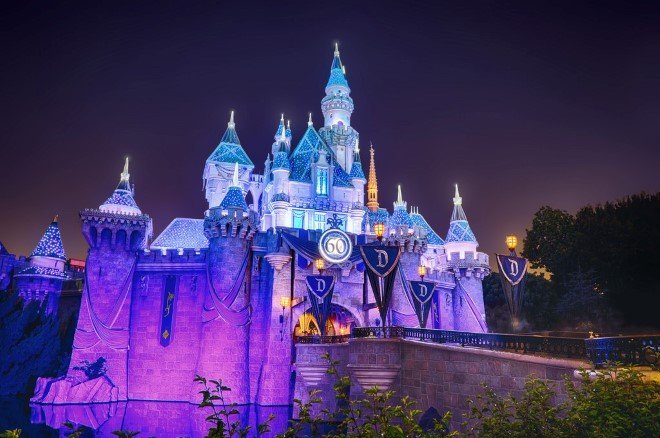 Image: Flickr / Anthony H.
---
You May Also Like: 10 of The World's Least Friendly Cities