Michelin revealed its new 3D-printed puncture-free tires made from recyclable materials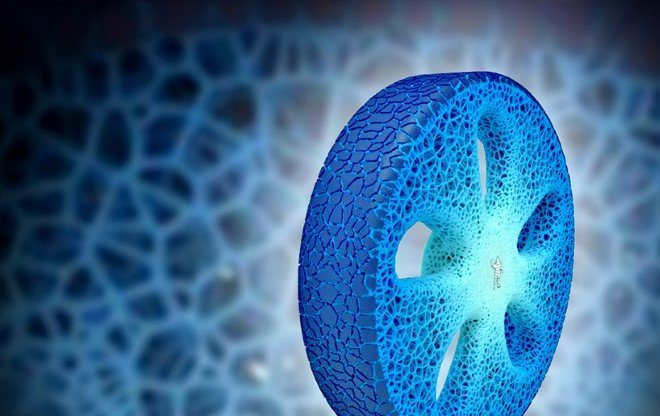 The minds behind the cute chubby tire man are envisioning a future where we can have environmental friendly and recyclable 3-D printed tires. These puncture-free gadgets will consist of purely recycled materials and will be able to travel over thousands of kilometers before they deteriorate.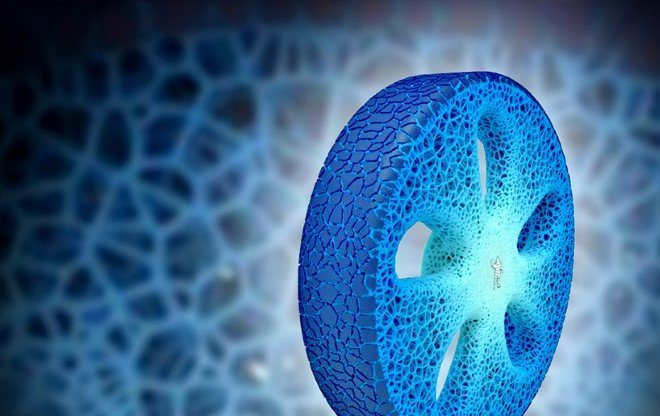 Image Credit: © Michelin
Its unique and rough structure is inspired by the honeycomb, with its woven texture, which gives it more strength. With its regenerative design, you won't have to worry about the woven structure breaking down as well. A couple of readjustments using the 3D printer and the tire will be as good as new. Furthermore, it also performs the same as any regular tire while saving costs and eliminating waste materials. Not only that, since 3D printing doesn't produce any waste, the process also help conserve resources.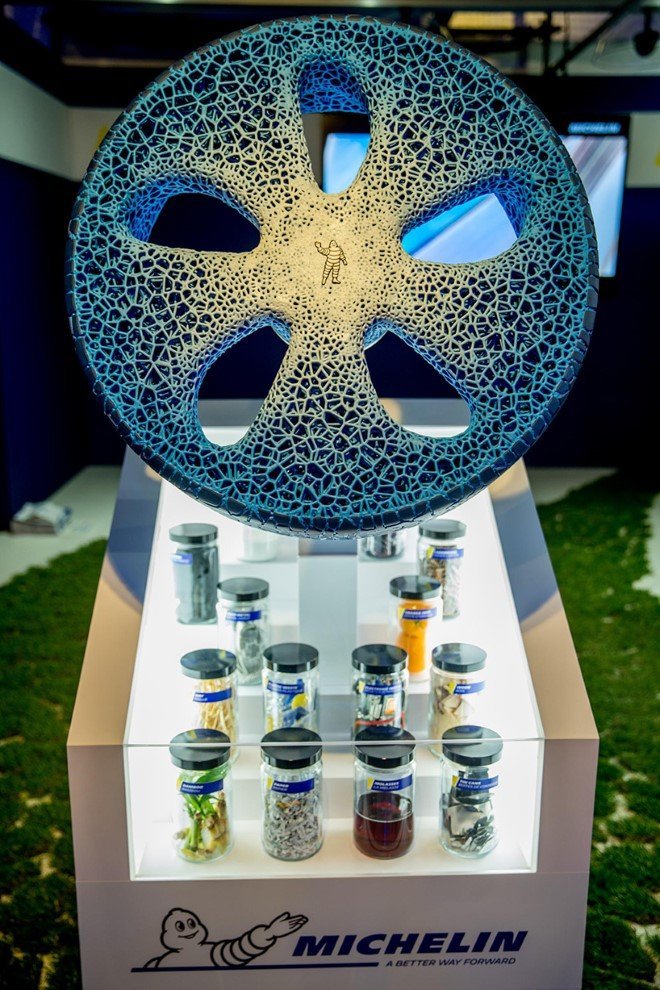 Recommended for you (article continues below)
Image Credit: © Michelin
As if the concept wasn't amazing enough, the tires will have a direct connection with the car, which means it will immediately tell you whether there is any damage on the tread and program you for re-printing the tread. If that wasn't futuristic enough, you could also choose the kind of tread you require given the circumstances and the suggested solutions the app provides. It also saves time as the tread can be altered and renewed whenever you want, without wasting any scarce resources. If that isn't environment and human friendly, then what is?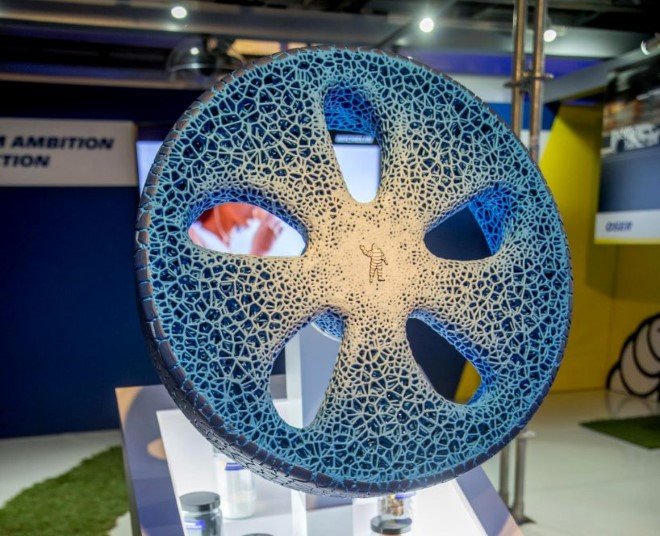 Image Credit: © Michelin
According to Michelin's director of Scientific and Innovation Communication, Cyrille Roget, the company will start producing their modern tire in 2020. The prototype, however, was recently unveiled at Michelin's MovinOn conference in Montreal!
h/t: Design Boom