Mercedes Benz Vision EQS features a sustainable luxury rechargeable vehicle
Mercedes-Benz released an all-new concept car at the Frankfurt Motor Show on Sep 10, 2019. This new concept is called the Vision EQS and as stated by the German automaker, will help in sketching out the "thrilling, futuristic design for EQ models from Mercedes-Benz" going forward.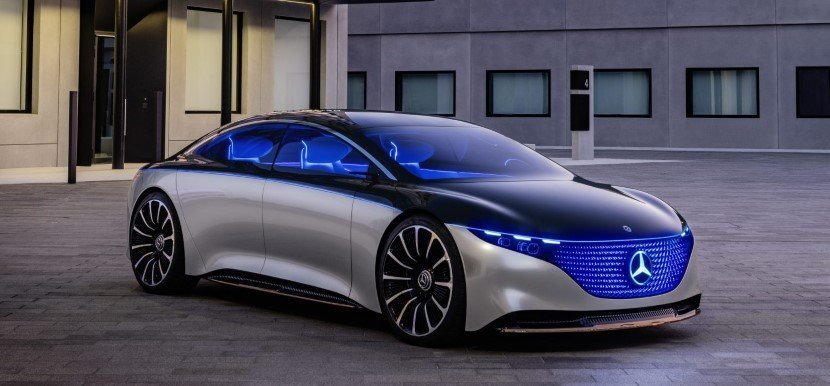 The automaker describes Vision EQS as "a trailblazer for the entire Mercedes-Benz EQ family." It is equipped with a dual motor drivetrain which is capable of providing 350 kW of power output with a torque of 760 Nm. This ensures that the car accelerates from 0-100 km/h in under 4.5 seconds. Moreover, the car can recharge from 0-80% in less than 20 minutes with a 350 kW charger providing a range of 435 miles.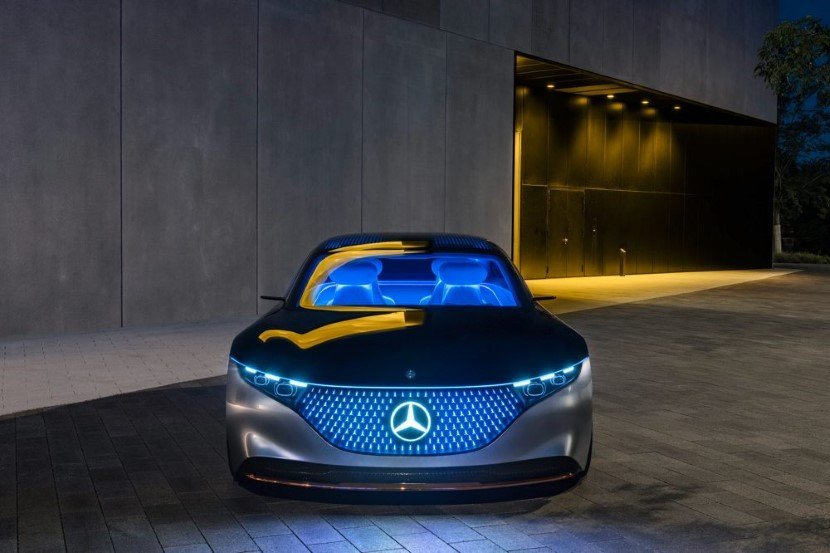 The Vision EQS has a sculpted exterior defined by its prominent, continuous 'lightbelt' at shoulder level that then divides its two-tone colour scheme of silver and dark blue. All the way to the rear is a black glass panel that flows flawlessly from the striking EQ front grille. Each of the digital light headlamps at the front have two holographic lens modules, which give an unlimited number of variations and at the back, there are 229 illuminated stars that form the lightbelt. Although it looks fairly advanced with all its flowing lines and lightning accents, we might see a toned-down version of it making it to production.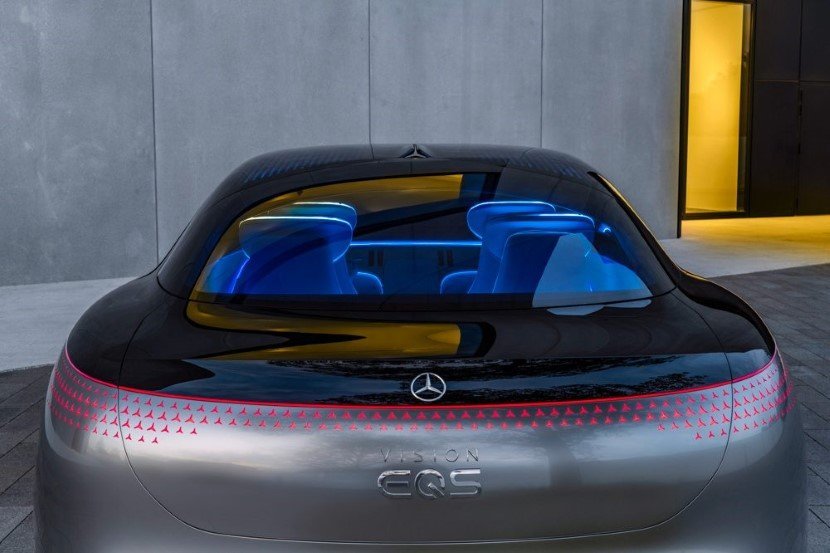 Recommended for you (article continues below)
Mercedes-Benz says that Vision EQS interior "draws its inspiration from the world of luxury yachts." With its deep and spatial architecture, it resembles the deck of a boat. The entire dashboard blends with the body of the front trim forming an interior sculpture. Something really amazing about this car is that there's a lot of recycled plastic in it. As Mercedes-Benz says, it has "systematically developed the use of sustainable materials." The interior is lined with material made from recycled plastic bottles while the roof liner is created using a quantity of recycled ocean waste plastic.
Inside the Vision EQS, digital content can be experienced over the entire front's dashboard surface. With rose gold on the speaker covers and a fragrance flask encased in a jewel-like holder, it will feel luxurious for sure. Mercedes-Benz says that these touches help "showcase exquisite craftsmanship and round out the trendsetting interior of the Vision EQS."
Even though the automaker didn't release plans for production version of the EQS, Mercedes-Benz is expected to bring an electric sedan to market within the next two years.
All images: © Mercedes-benz
h/t:Design Boom