MATA Archtiects introduces mechanical shutter to control light and views
The architects at MATA have managed to come up with a design that allows control over the amount of light that passes through terrace windows. For the most part, a head crank is integrated, which manages the shutter system, thereby varying the amount of light that gets in.
"Situated on a dense urban site with neighbouring buildings nearby, any proposed extension would be overlooked from multiple sides – a typical London situation," claim MATA Architects.
"At the same time, driven by a desire to maximize natural daylight provision and celebrate key views across adjacent gardens, we wanted the new space to benefit from large windows. We asked ourselves, can we introduce large glazing whilst regulating levels of shading, natural daylight, privacy, and security at different times of the day?"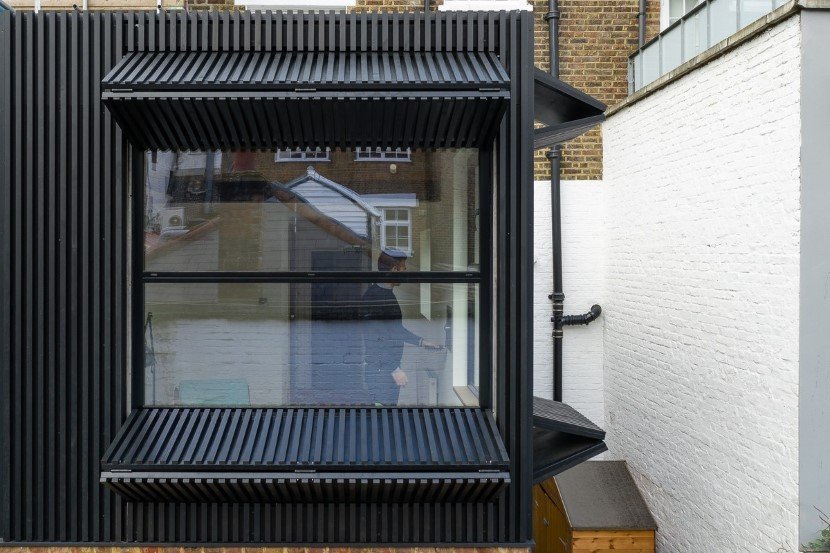 Recommended for you (article continues below)
This extension was termed the Black Box and first came to life in Scotland. From there, it was shipped to the required location and took about a week to install. It is completely covered in dark stained Siberian Larch and a green roof.
From the inside, a couple of hand cranks can be used to alter the amount of daylight passing in. The cabin is usually used for home office work but also includes a bathroom in case it needs to be turned into a guest bedroom.
You'll need six rotations to open and close the shutters completely, and the self-locking mechanism comes in handy when you need to leave them open. Earlier this year, the Black Box was all ready for purchase with even collaborations from Entuitive and Old School Fabrications.
All Images: © MATA Architects
h/t: New Atlas