Lucid Air 2022 electric powered sedan is set to rival Tesla
Lucid Motors is more commonly known for the batteries it supplies to Formula E race cars. The company launched the prototype for its new electric powered car, 'Lucid Air', in December 2016 and is expected to release it by 2022! The official website for Lucid Motors showcased the global reveal of the Lucid Air on the 9th of September, 2020, which announced the confirmed release dates as well as other specifications. Here is all you need to to know about the much anticipated Lucid Air!
What's new for the 2022 Lucid Air?
Lucid Motors is all set to make its debut in the EV (electric vehicle) sedan market by going into production by the end of 2020. Lucid Air was initially scheduled to begin in 2018, however, the process was delayed due to a lack of funding. In 2019, they managed to secure funding through the Public Investment Fund of Saudi Arabia which consisted of an influx of over a billion dollars. Following this, they successfully began the production of Lucid Air in a factory located in Arizona.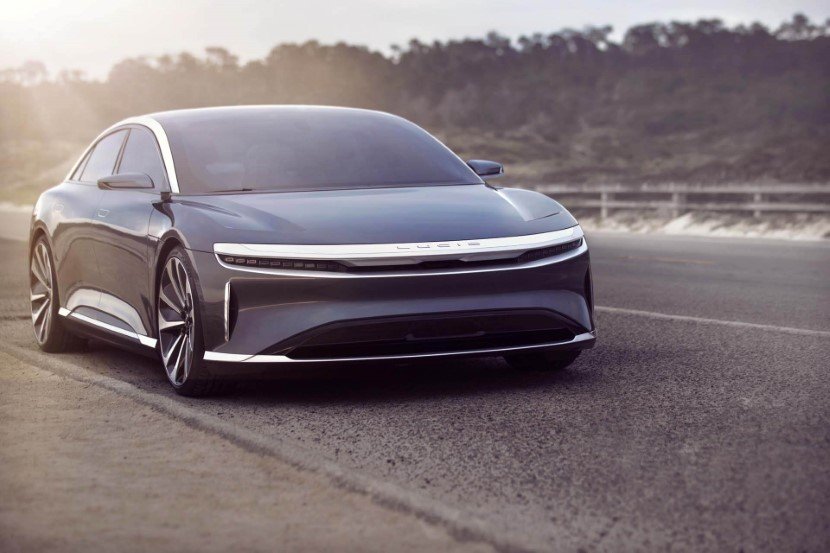 First Glimpse of Lucid Air
Check out the first glimpse of the Lucid Air featured on Lucid Motor's website, showcasing the first teaser of the car in all its glory.
Lucid Air Specifications
After Tesla, this is going to be one of the many companies in the automobile industry to produce a luxury electric car. Lucid Motors, with its brand-new 2022 Lucid Air sedan, appears to be rivaling with the Tesla Model S and Porsche Taycan. The information released regarding the Lucid Air's specifications are as follows:
Driving range going over 517 miles.
Maximum horsepower up to 1080.
Takes about 2.5 seconds for the car to go from 0 to 60 mph.
Takes 9.9 seconds for the standing 1/4 mile.
Engine and Battery
This 500-mile range makes Lucid Air the highest range electric vehicle available in the market. It comes with a 113 kWh battery pack and uses DC fast charging, allowing it to charge up to travel 300 miles, within only 20 minutes.
Lucid Motors used the extra time they got due to the delay in Lucid Air's launch to upgrade the features of the car and have revealed the following changes.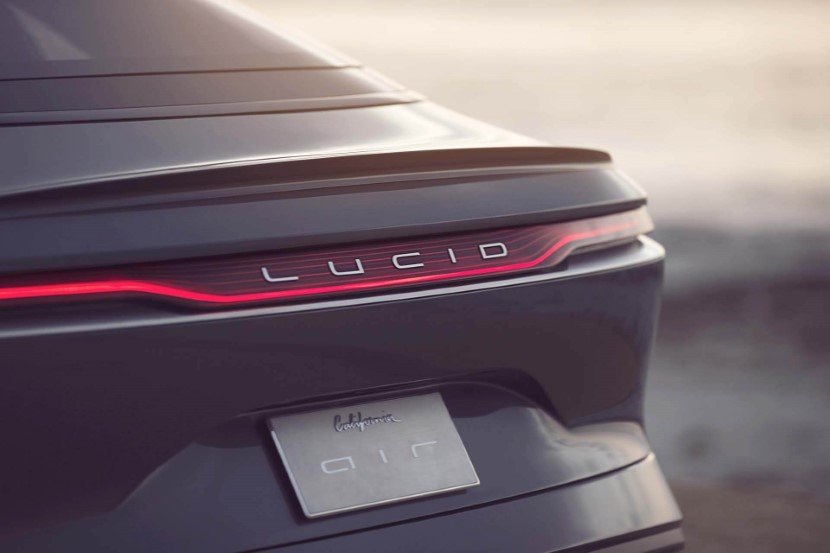 Transmission and Performance
It claims to have a 1080 horsepower with a choice between single electric motor with a rear wheel drive, and a dual electric motor with all-wheel drive. Lucid Air has revealed that air suspension will be included to give the driver and riders of the electric sedan a smooth ride experience. With a lower center of gravity, it is expected to be more convenient to handle.
Interior and Connectivity
As Lucid Air is classified as a luxury vehicle, it is expected that the interior of the car will be packed with top of the line technology and high-end materials. It has been revealed that the user can opt for a PureLux leather alternative for the car seats as well. The design concept reveals that the cabin area of the car is going to consist mainly of the glass roof, giving it a more roomier feel along with a view. It further reveals that the seating in the car is particularly spacious with a huge backseat, which is said to offer two different options, one with standard seating and another option that lets you recline your chair for added relaxation.
The interface of the car comes with an artificial assistant that stores information based on your preferred indoor car temperature and the music you like. The Lucid Air comes with a top of the line infotainment system equipped with an enormous touchscreen, and an additional touchscreen resembling a tablet focusing on other digital functions. The voice recognition that is included follows and picks up on regular speech patterns.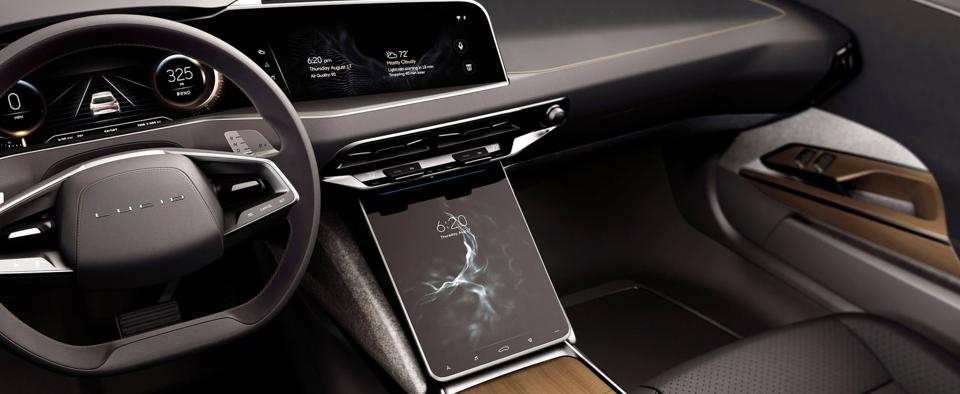 Warranty and Price
Since its Lucid vs Tesla, it is possible to expect them to offer a warranty of about 4 years or 50,000 miles of limited coverage and unlimited miles of power-train protection or 8 years. With this being its first vehicle going into production, not a lot of information is available on the warranty and maintenance front.
The company announced a price tag a couple of years ago at the time of their previously scheduled launch, stated at $60,000. However, this price is without factoring in the federal tax credit which would accumulate to about $75,000, excluding the cost of destination transfer. Therefore, the Lucid Air is priced at lower than $80,000, making it the cheapest of all the other variants.
Lucid Air Variants
Following the reveal on 9th September, Lucid Motors released information on three other variants of Lucid Air. All three variants include a dual-motor and all-wheel drive. In addition to this, these variants are offered with a customized look, where the customer can choose the exterior color, the type of wheels, the interior leather material and add or removable glass canopy roof to their liking. More specifications regarding all variants are given below.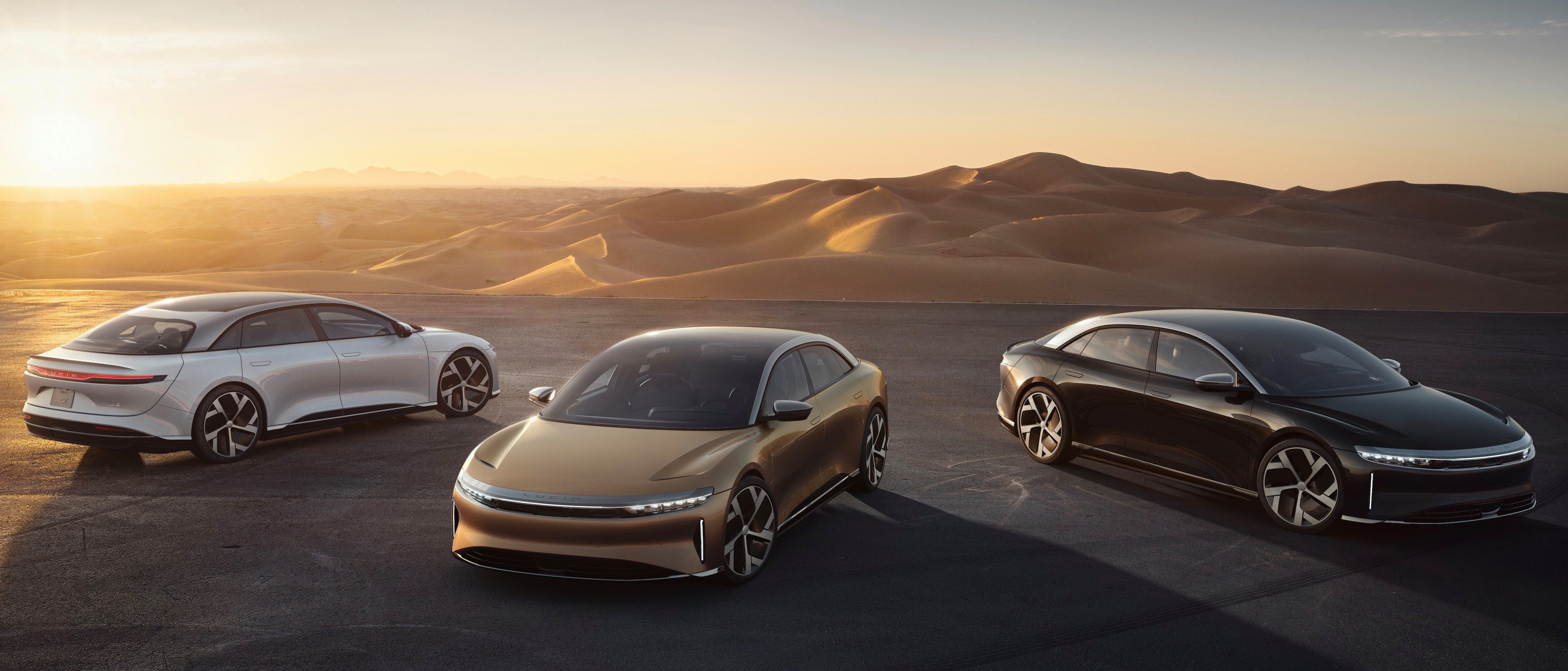 Air Touring
Price: Starting from $95,000.
Range: 406 mile-range (estimated).
Horsepower: Up to 620 HP.
Exterior: Optional glass canopy roof, 20″ Aero Lite wheels, optional19″ Aero Range wheels.
Interior: Selection of Premium Natural Grain leather.
Release Date: Late 2021.
Air Grand Touring
Price: Starting from $139,000
Range: 517 mile-range (estimated EPA range)
Horsepower: Up to 800 HP
Exterior: Glass canopy roof, 21″ Aero Blade wheels, optional 20″ Aero Lite wheels.
Interior: Selection of Nappa full grain leather interors, with natural wood trim and Alcantara inserts. Optional PurLux leather alternative also available.
Sound System: Includes a premium immersive sound system, with 3D music and surround system.
Release Date: Summer 2021.
Air Dream Edition
Price: Starting from $169,000
Range: 503 mile-range (estimated EPA range)
Horsepower: Up to 1080 HP
Exterior: Glass canopy roof, 21″ Aero Dream Edition wheels, optional 19″ Aero Range wheels.
Interior: Selection of Santa Monica interiors with Nappa full grain leather interiors, with natural wood trim and Alcantara inserts.
Sound System: Includes a premium immersive sound system, with 3D music and surround system.
Lucid Air's Global Reveal
One of the coolest features Lucid Air has to offer is its DreamDrive. DreamDrive is the most advanced and comprehensive Advanced Driver Assistance System (ADAS) suite ever made to this day. It is calibrated to offer the optimal automated driving experience, by providing a high resolution 124- beam LIDAR, full surround radar, and 32 sensors and cameras. Find out more about Lucid Air, its production, its features and more by the company itself below.