London's mobile kitchen for refugees gives a colourful dimension to refugee crisis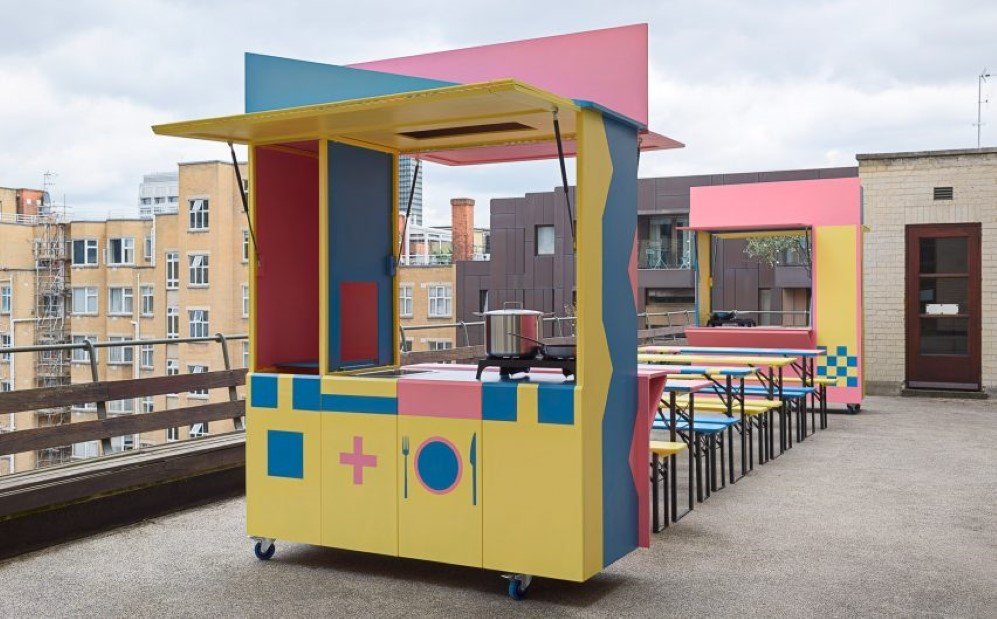 In today's despair-filled era, the issue of refugees and asylum seekers has become one more reason to make the world look more pedestrian than ever. In the middle of such dullness, architect Peter Merrett has designed an ultra-colourful mobile kitchen for refugees in London, highlighting the vibrancy of different cultures that makes the world so interesting.
The British Red Cross took the initiative of this mobile kitchen in order to provide weekly shared meals to the refugees. The vibrant pop up eatery is basically made up of two rolling carts at each end, with expandable tables and benches between them that can accommodate as many as 30 people. The rolling carts on the other hand work as a kitchen, for preparing and cooking meals.
Volunteers from The Royal Institute of British Architects, the British Red Cross and RIBA Young People's Forum worked hand in hand with the architectural firm, Merrett Houmøller Architects in constructing, painting and designing this mobile kitchen, respectively.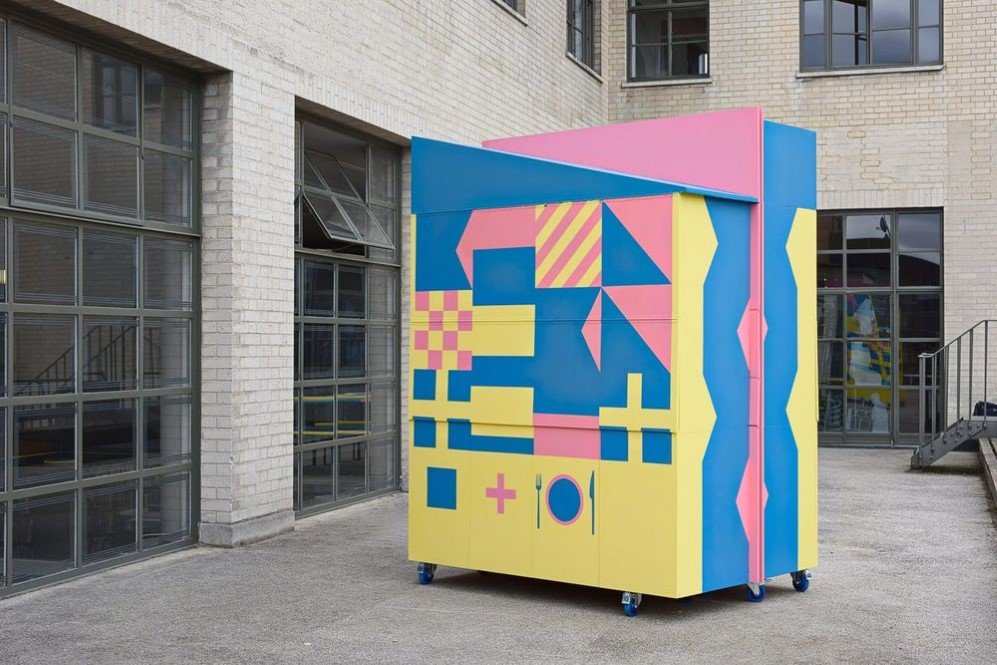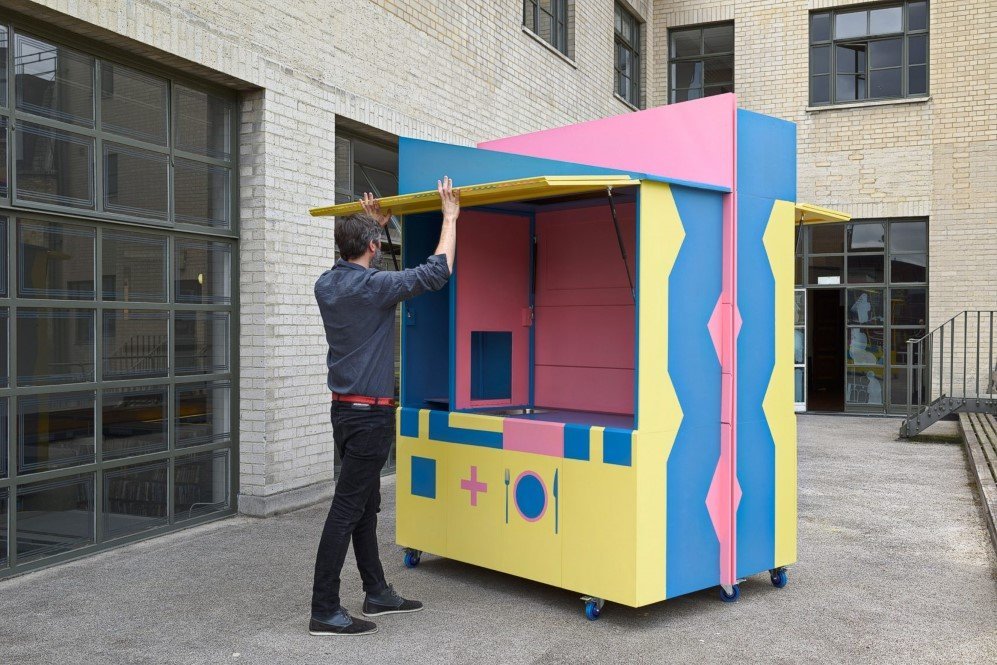 Recommended for you (article continues below)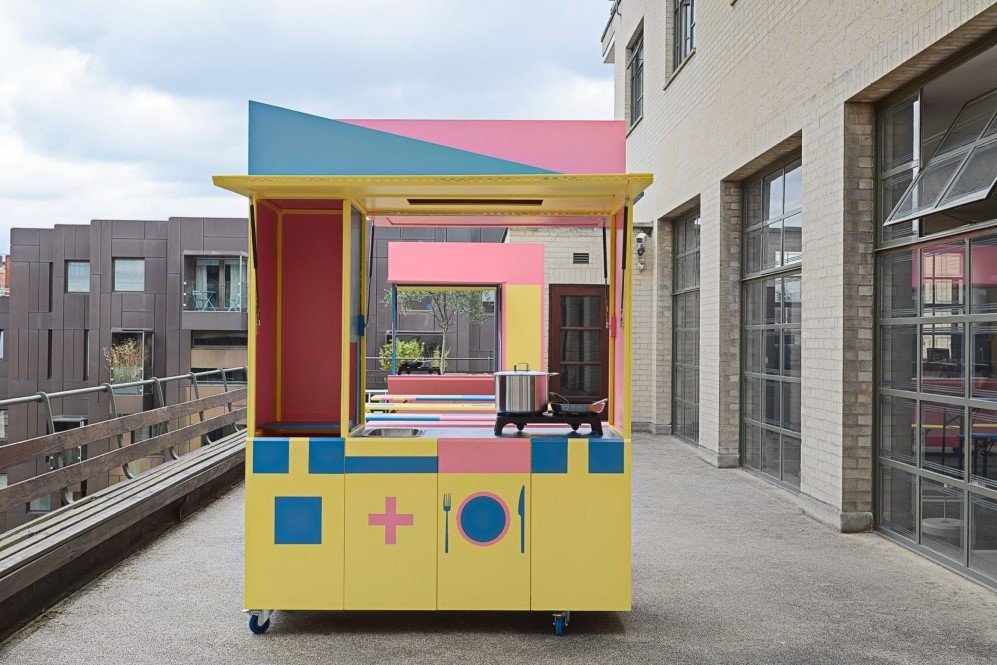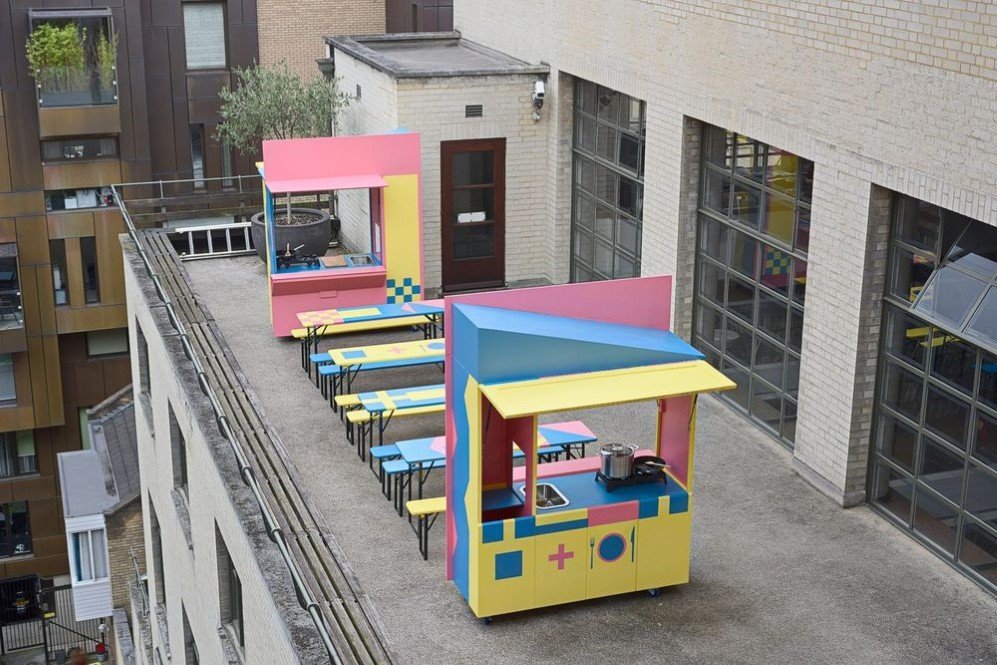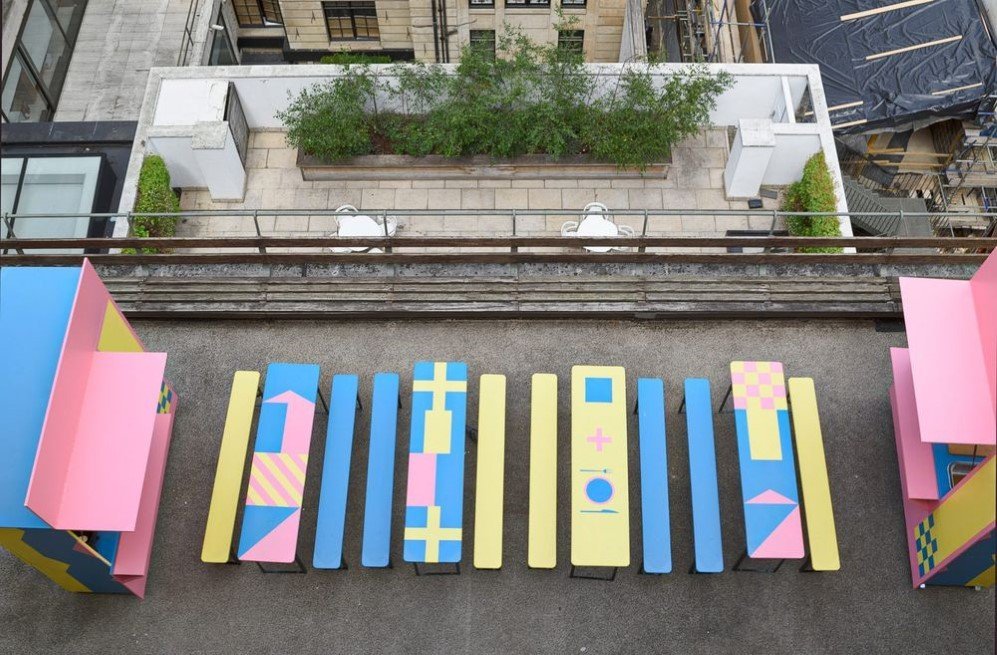 Images: © Francis Ware
Reference Links: Curbed , Dezeen