Logitech's MX Vertical Mouse aims to ease out wrist stiffness and pain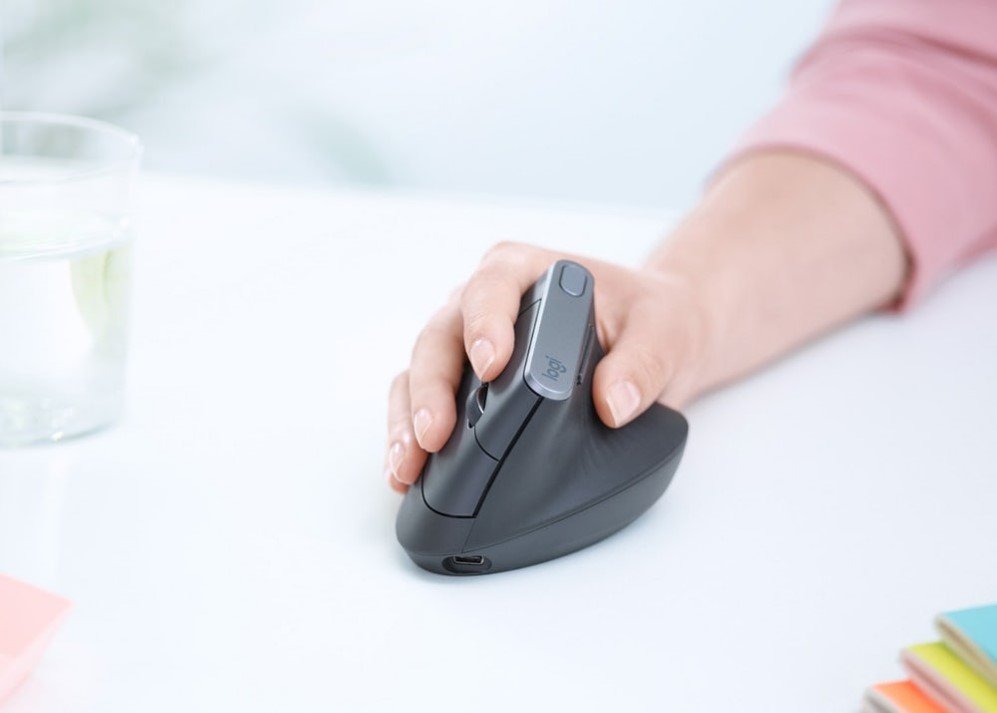 If you own a computer mouse, you might be well aware of the wrist stiffness and pain that ensues after hours spent clicking away. However, for all problems, there is also a solution; and for your ergonomic problems there is a quite simple solution i.e. purchase a vertical mouse.
Logitech has done the job of exploring the area of ergonomic mice and developed one that would result in comfort and ease of the user's hand and wrist. The MX vertical resembles one of Logitech's mice, as if someone had overturned them and provided the new version with a large pooling base. The user holds it such that their hand turns and the thumb sits in its designated hollow curvature, which naturally allows the fingers to sit on top of the buttons. This ensures that the arm is free from uncomfortable bending and prevents straining the wrist. The 57-degree angle makes holding the mouse feel like holding out your hand for a handshake i.e. completely effortless.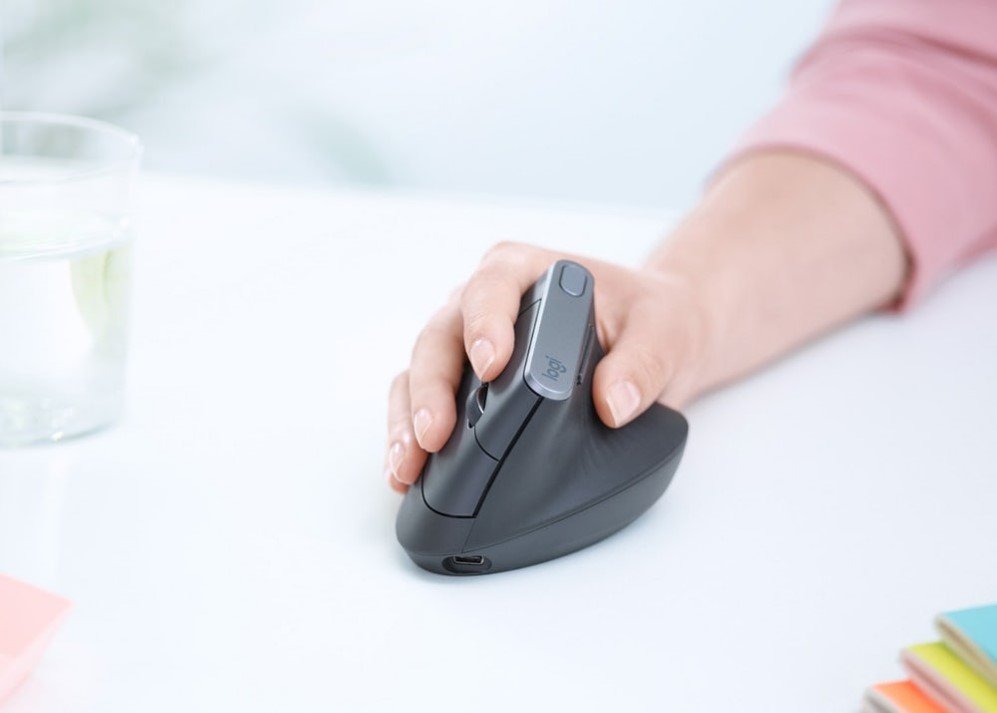 Image: Logitech
At 79 x 78.5 x 120 mm (3.11 x 3.09 x 4.72 in) and 135 grams (0.3 lb), the mouse is larger and heavier than most, however, the ease of use caters for everything, according to the company. Furthermore, Logitech promises a four-month battery life over a single charge and finally they will provide a USB-C cable for charging, which is a great upgrade from their previous cables. You can also charge it using Bluetooth or a Logitech Unifying Receiver. Undoubtedly, the mouse is compatible with both Windows and mac OS.
Image: Logitech
Initially the hand feels like its holding an unfamiliar object, it later eases to the new mouse as you scroll through various web pages and go through documents. The MX vertical works best for slow strategy games but it's too slow if you're playing fast-paced games.
Recommended for you (article continues below)
The MX vertical comes with an inbuilt 4,000 DPI sensor, which lets its user move the mouse around four times farther than a typical mouse within a small range of hand motion. The DPI sensitivity can be altered according to requirements by using the button at the very top of the mouse. Although the spot isn't quite ergonomic-friendly, it is important to note that you won't be changing your DPI sensitivity with every passing minute.
Image: Logitech
In order to validate their claims of helping the consumer, the Logitech team recruited the aid of ergonomics-consulting firm VSI. The firm conducted a survey of 52 users and all of them stated that they felt that the pain in their wrists and forearms, alleviated.  Jeannie Iverson, CEO of VSI noted that most technology companies don't carry out such discomfort tests.
Unfortunately, Logitech forgot to include 10% of the world's population when they launched their new mouse. The company aligned the thumb groove and buttons only for the right-handed users' convenience. Hence, Left-handed people should think twice before they decide to pre-order the mouse for $100.
Image: Logitech
h/t: New Atlas