LifeEdited's off-the-grid home in Maui redefines luxury with sustainable living
LifeEdited's shape-shifting Manhattan apartment took the architectural industry by storm a couple of years ago. Now, the brain behind LifeEdited, Graham Hill built an off-grid home for himself in Maui that's more than double the size of the Manhattan project, producing even more energy than it needs! LifeEdited's Maui uses the best technologies, eco-friendly materials, space-saving facilities and the all the comfort you could want.
The two-story abode contains 1,000 square feet of indoor living space, with an additional 330-square-foot lanai, or sheltered veranda, all located on 2.2 acres of rural land in Haiku. LifeEdited kept their "small space, big design" motto in mind while creating this structure as it fits a remarkable amount of features thanks to altering furniture and space-saving methodologies, making the house able to welcome twenty people at once.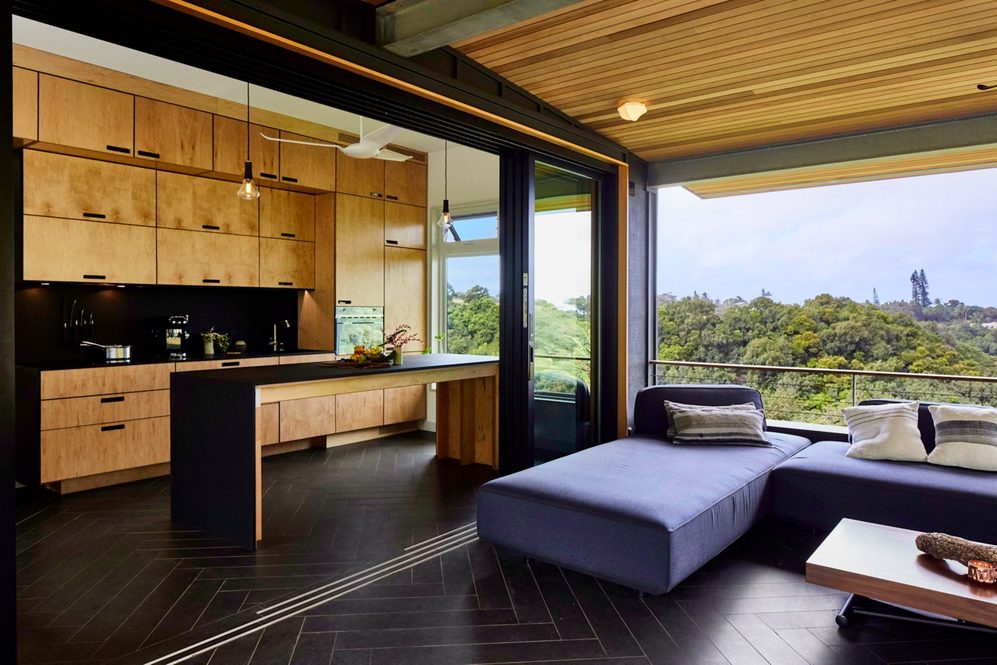 COO Ross Porter writes, "LifeEdited:Maui is a model for how we can innovate to live in the future. It allows a family to live a big, happy, modern, convenient off-grid life in a 1,000 square foot home that functions like one twice its size."
The house is able to accommodate eight people in four bedrooms containing Resource Furniture murphy beds, and two and a half bathrooms. When the guest rooms aren't in use, the shape-shifting furniture can transform the rooms into aesthetic-looking offices.
Recommended for you (article continues below)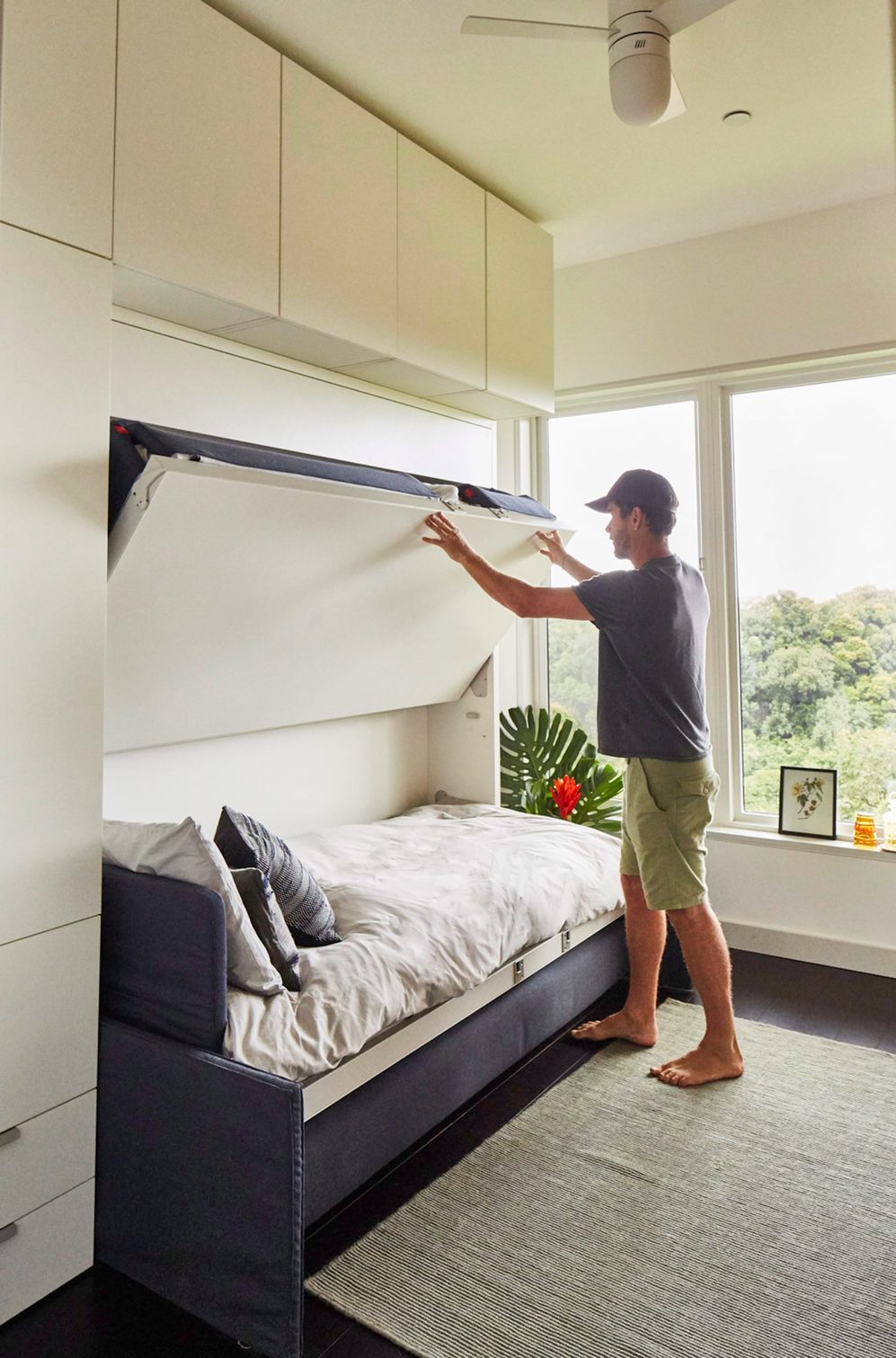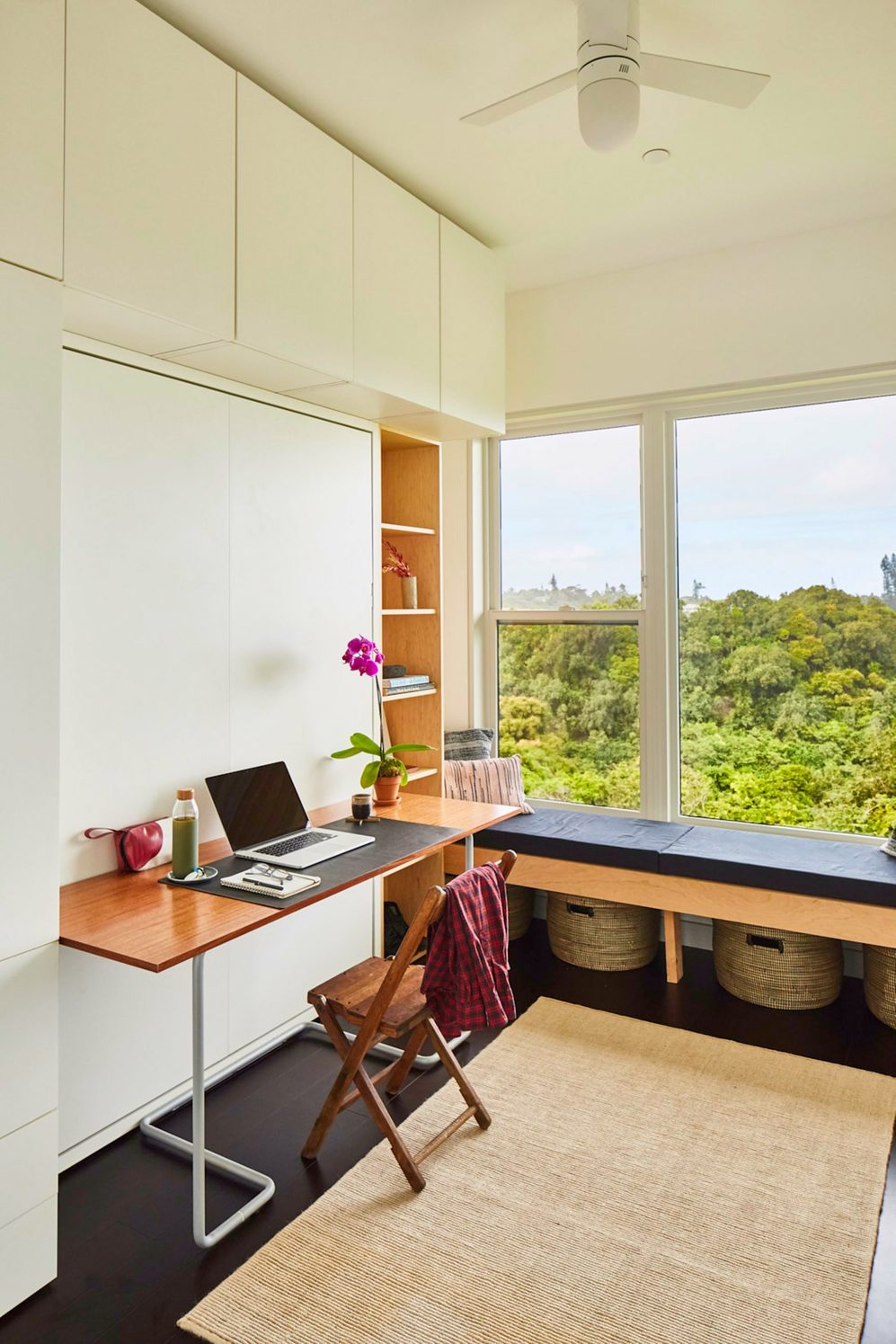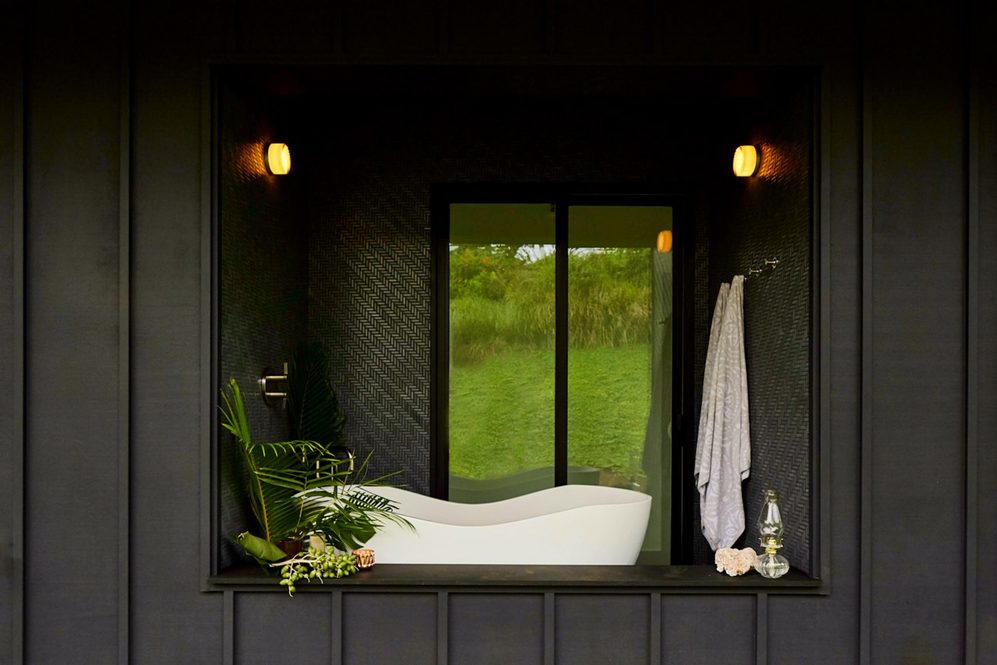 Being off-grid doesn't limit the capabilities of this house. From Sunflare's custom-sized thin-film solar panels that are practically invisible to a 15,000-gallon rainwater tank for irrigation, there is really nothing that LifeEdited:Maui lacks. The solar panels on the metal roof store power in a Blue Ion 2.0 Energy System and provide it when required. Furthermore, the house remains well-lit throughout the day thanks to its sliding glass doors that also reduce the need for lights during the day. There is also automated technology integrated within the entire house as well as a sense energy monitor that keeps energy levels in check.
With all these amenities, the eco-friendly house cost just under $1 million.
All Images: © Shawn Hanna via Dezeen
h/t: Dezeen