LG's bluetooth speaker levitates and rotates in mid-air while you enjoy music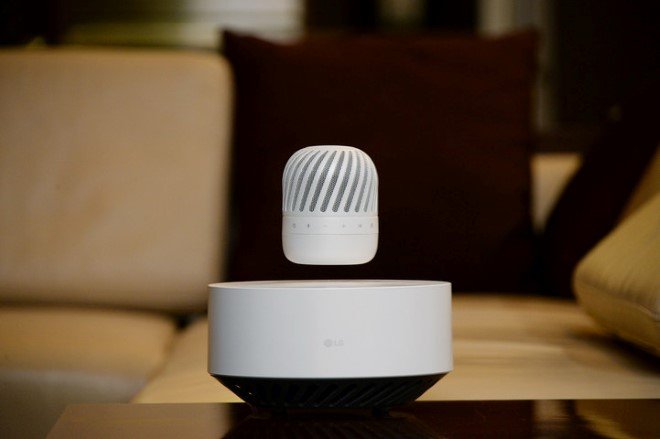 The word levitation excites us, wouldn't you agree? I mean, remember Chris Angel's levitation tricks? That sure was something. LG, inspired by all other levitating audio gears in the market, has come up with its all new PJ9 Portable Speaker.
When asked about this portable speaker, the President and CEO of LG's Home Entertainment Company said, "Our latest addition to our growing line-up of premium wireless audio devices is not only eye-catching but also communicates the message that LG is serious about bringing something different to the table. We are absolutely dedicated to exploring new concepts and to pioneering innovative designs for its advanced audio products for consumers around the world, and the PJ9 is the latest example of this commitment."
The PJ9 looks pretty much like any other 360-degree speaker except for the fact that it hovers in mid-air! Think of the whole set up as a helicopter and a helipad; the speakers fly over the Levitation Station (the 'helipad'). How do the speakers stay suspended in air? The Levitation Station has electromagnets which enable it to do so. However, this isn't the only role the Levitation Station plays. It also has a mini-woofer attached to it which means extra bass and better quality – in simple words!
Recommended for you (article continues below)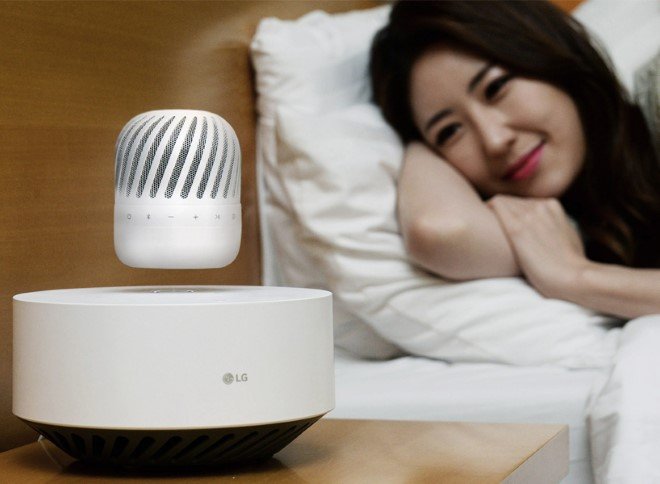 As for the speaker itself, it moves in 360-degrees and has dual passive radiators. If you are worried about your speaker crashing down on the floor, don't worry because it is IPX7 compliant which means that it can even survive a fall. So, the real concern is the battery life – I mean, what would be the point if the battery only lasts for half an hour, right? LG has guaranteed 10 hours of playback time which is sufficient. The coolest part besides the concept of levitation is that the speaker automatically lands on the Levitation Station after eight hours of use ensuring that it is safely placed even when it runs out of battery!
References: Digital Trends, Design Boom