Light Up Your World With These Bizarre LED Eyelashes
Millennials have gone through whatnot to create something that expresses them and showcases their individuality without them saying a word. This thought has mostly been implemented through makeup but designer Tien Pham has taken it all one step forward with his LED eyelashes.
These LED eyelashes dubbed as f.lashes can be attached to the actual eyelashes with the help of a normal fake eyelash adhesive. The tiny motion sensing controller that comes with the f.lashes can be attached at the back of the head and after that the whole magic happens with just a blink of an eye. The sensor changes patterns of the LED lights of f.lashes according to the movement of your head so if you're dancing with them on, the dancefloor will not be the only thing that is lit.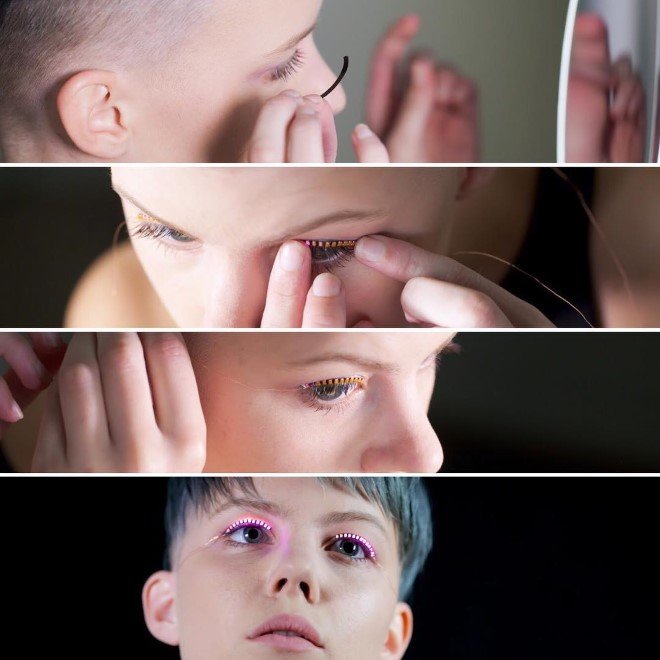 F.lashes come in seven different colours and with 5 lighting effects which range from casual patterns to side to side scrolling effect. The product uses a single coin battery which can light up your lashes for four hours continuously without getting heated up. Moreover, the f.lashes are completely reusable, too.
Recommended for you (article continues below)
The F.lashes LED eyelashes are truly a futuristic gamechanger when it comes to self-expression in the 21st century. You can get hold of one of its pairs for just $40 or get the complete set of 7 pairs of f.lashes for $100.
Images by: F.Lashes
Reference: New Atlas