Mom Turns Her Kids' Meals Into Amazing Works of Art
Making children eat breakfast is no wonder one of the most dreadful duties but every once in a while, dedicated mothers surprise us with their creative ways to make the process easier.
Recommended for you (article continues below)
Anne Widya, the mother of four makes quirky sculptures from sunny side up eggs, including several other breakfast assortments to compose a healthy yet creative meal for the kids.  Widya uses cookie cutter to shape the eggs and sushi wraps to shape them into smiley turkey, kissing birds and happy pigs.  Who wouldn't want a breakfast like that?
---
This fun take on an egg-in-the-hole gets sporty with a yolk made like a basketball.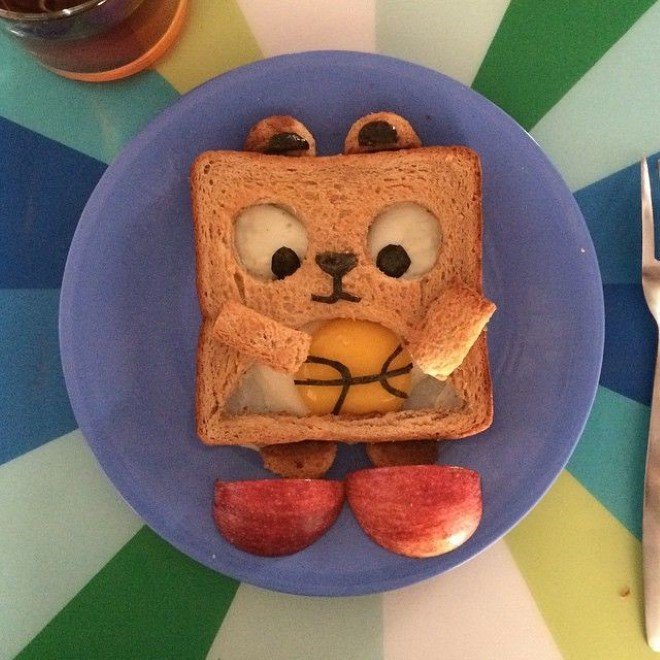 ---
A house with an egg roof.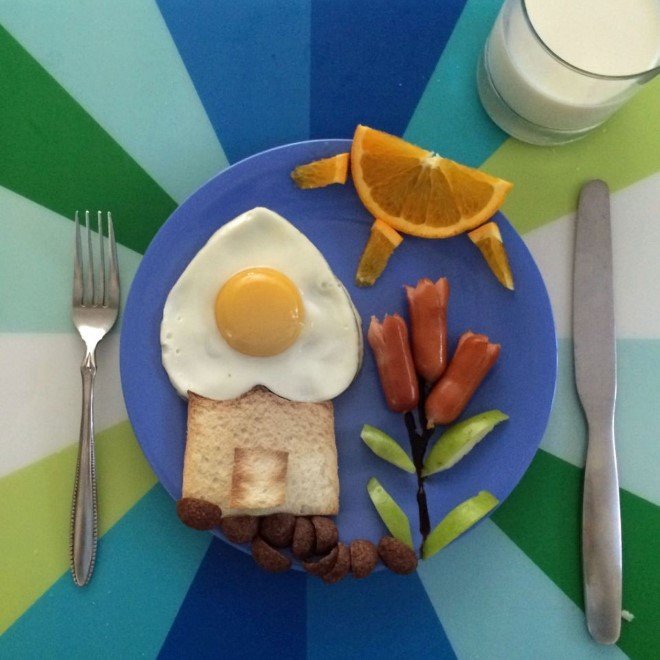 ---
Anime character, Totoro with sushi rolls, rice, and an eggy cloud.
---
Bunny rabbit with apple slice and orange slice.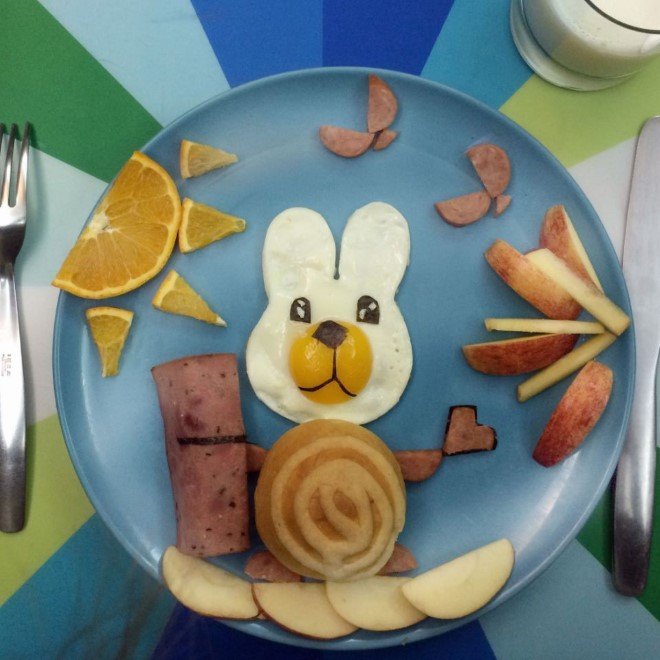 ---
For this adorable bunny, Widya simply used cling wrap to mold the rice.
---
Widya made not one but two of these hot-dogs-in-a-canoe kid-friendly combos!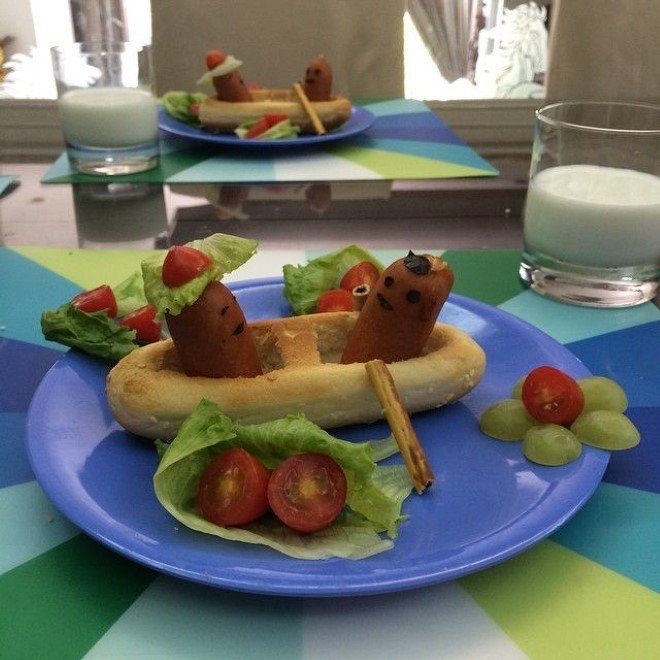 ---
A flower egg embedded in toast.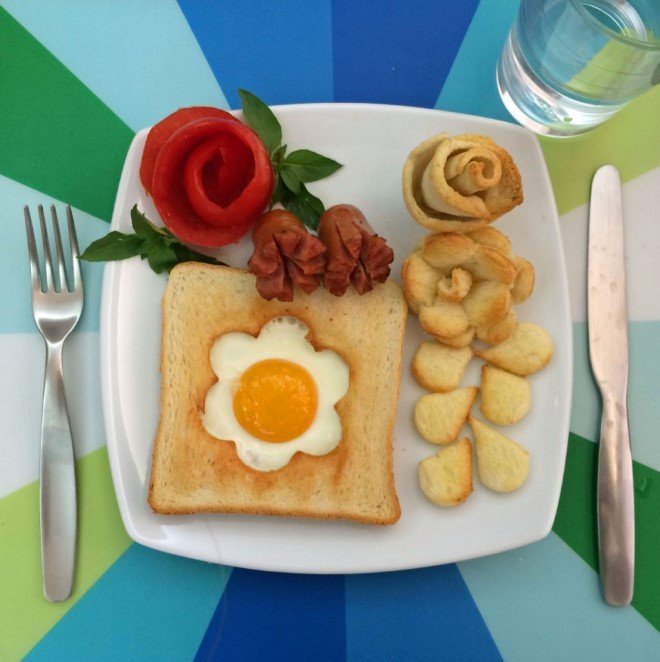 ---
A good morning message and butterfly with sausages, strawberries and eggs.
---
Ice cream sundae with 4 little dogs.
---
Two kissing birds with a heart made of egg.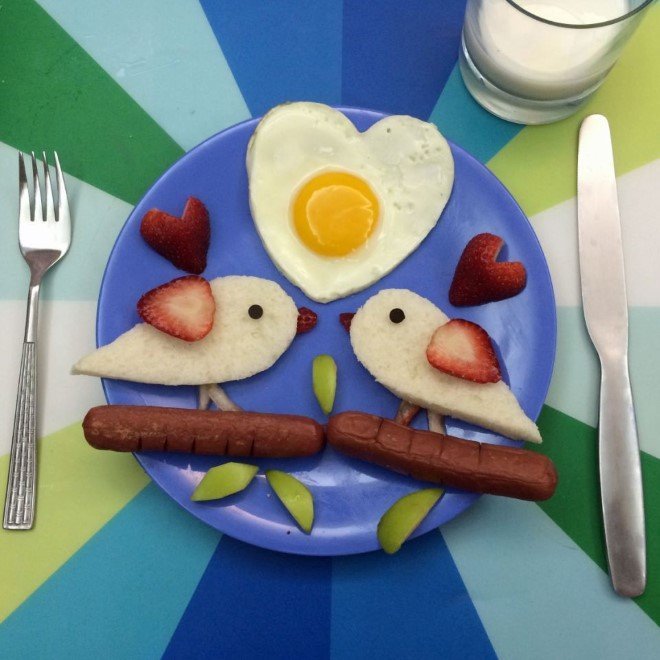 ---
Widya created lovely lady out of toast, rice, dried seaweed and her signature sunny-side-up egg.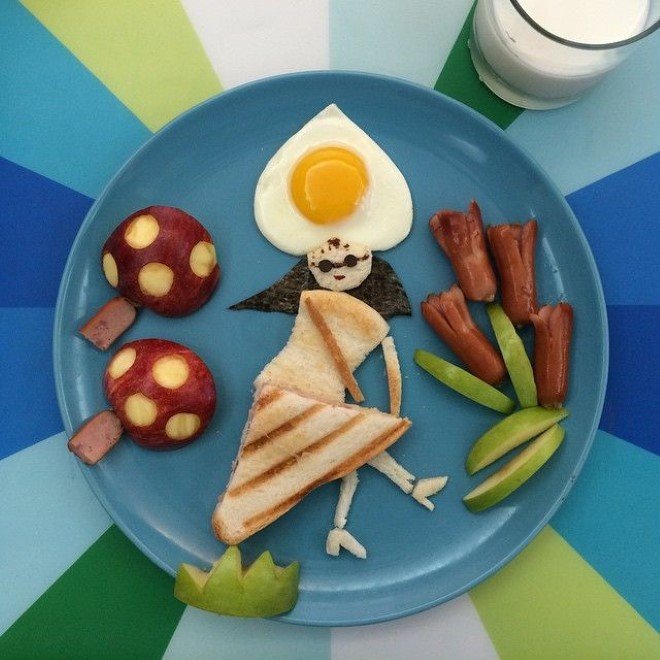 ---
A toast, a couple of sausages, some grapes, and an egg create the perfect mountain-and-sky edible scene.
---
One waffle, one apple, a little syrup and the breakfast is ready to blast off in a rocket!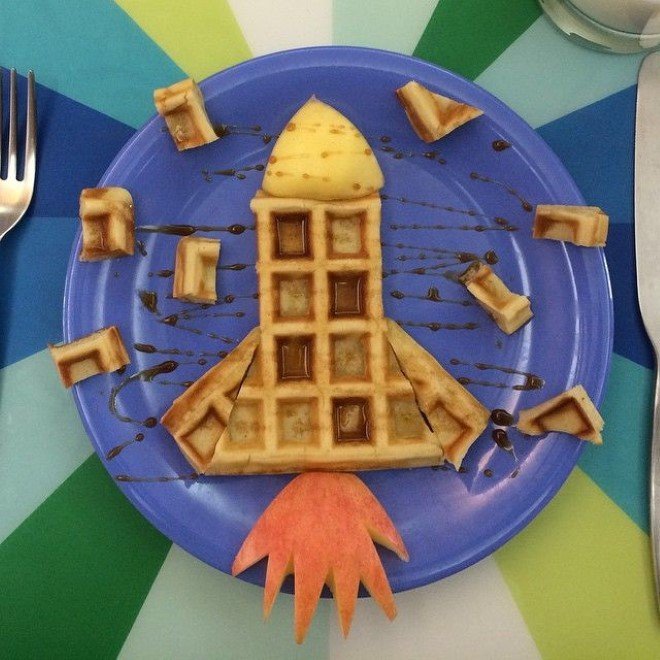 ---
This yellow-rice bunny takes a nap under a fried-egg blanket. Looks, er, comfy?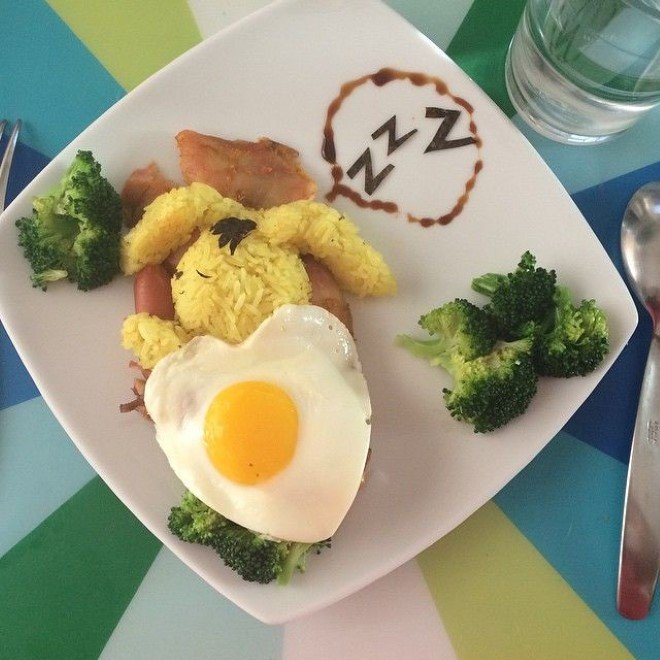 ---
Edible Snoopy is centerstage here and his pal Woodstock is on the right hanging out on the right.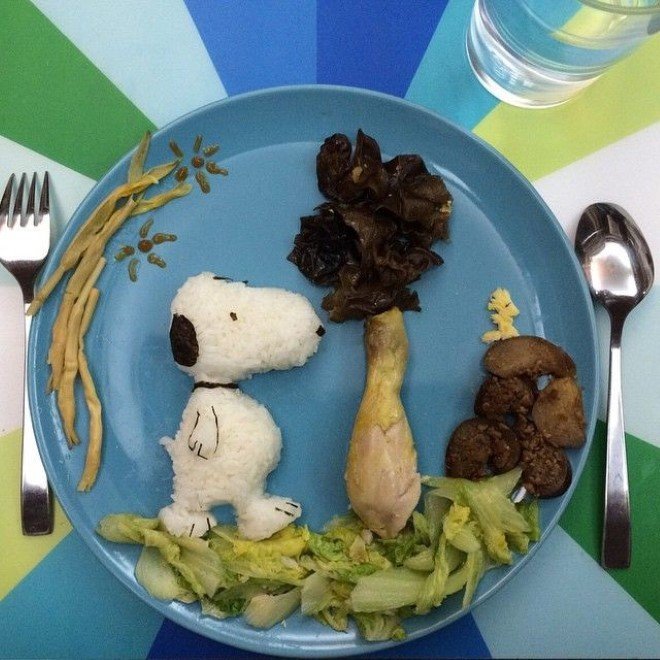 ---
Speedy Gonazles is made mostly out of bread and peanut butter, but don't forget the apple for his tie!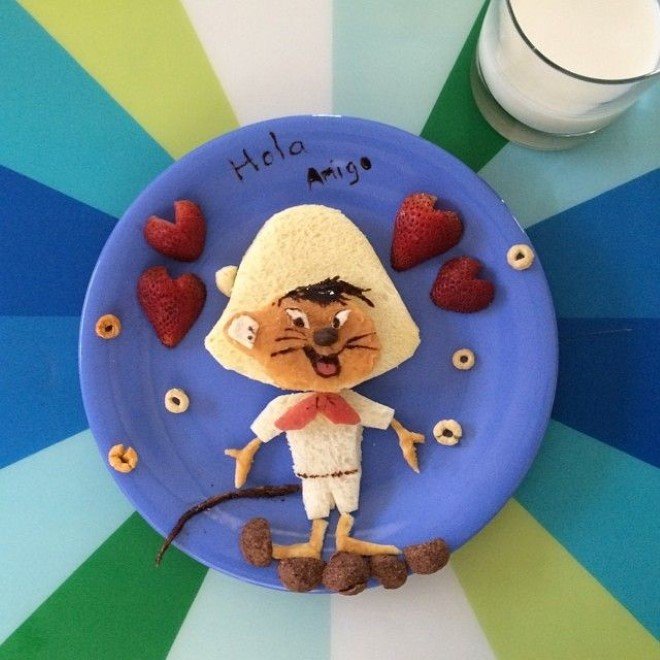 ---
A turkey made out of apple slices with a yolk face.
---
That rice-and-seaweed zebra with chicken teriyaki and baby bok choy surrounding him looks absolutely adorable.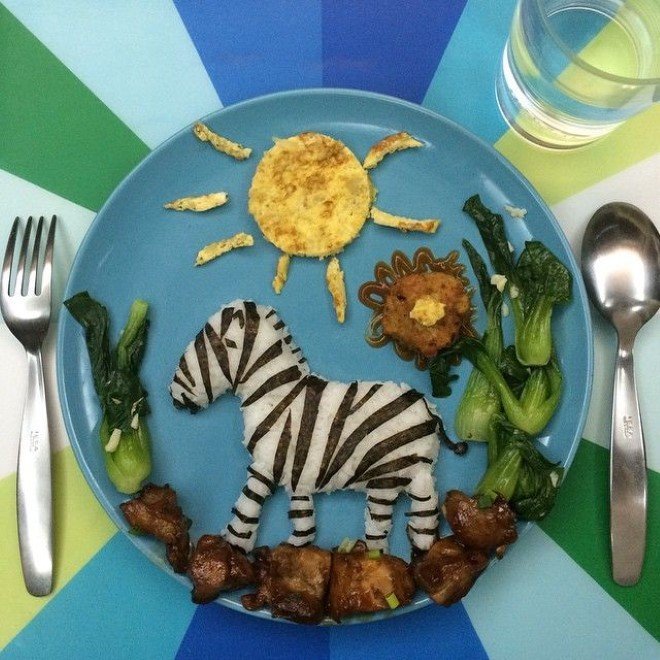 Images: © Anne Widya