Kia's HabaNiro concept integrates artificial intelligence to track driver's mood swings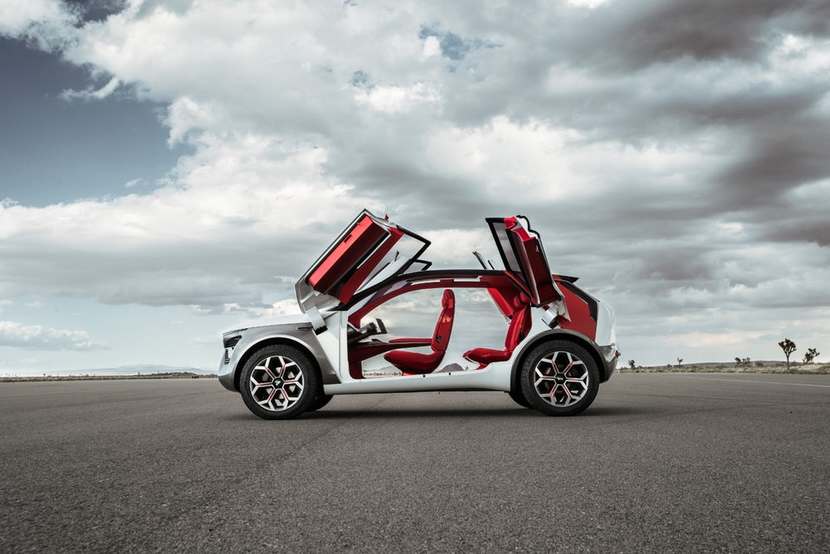 © KIA
"The tech more advanced than the one which helped man land on moon" yes, that is the technology KIA has instilled in its new HabaNiro concept. From off-road to city road drives, HabaNiro has the ability to ensure comfortable and economical journey which has earned it the name "the everything car".
HabaNiro concept has a 171-in electric power terrain that can take you across the state to as far as 300 miles in one single charge.  Level 5 autonomy, windshield stretching, reactive emotion reading and an eye tracking heads-up display proves the astounding design and tech of the new KIA marvel.
KIA envisioned a commuter with the specs which are to make it go far beyond the preexisting crossovers. From stretching highway miles and comfortable city rides to the rugged off-road experience, HabaNiro is highly capable of promising a safe journey. The functions HabaNiro is claimed to be containing will take it levels ahead of typical crossovers.
It is about time that a car is created which can enable its users to stop worrying about the terrain and having utmost trust in its abilities to overcome any obstacle that comes its way and KIA is seemed to be scoring high to make that happen. "We wanted this concept to be comfortable navigating city streets, carving turns on a coastal road and off-roading with confidence to remote wilderness adventures," explains Tom Kearns, vice president of design for Kia Design Center America. "We imagined a car for everyone and nearly everything."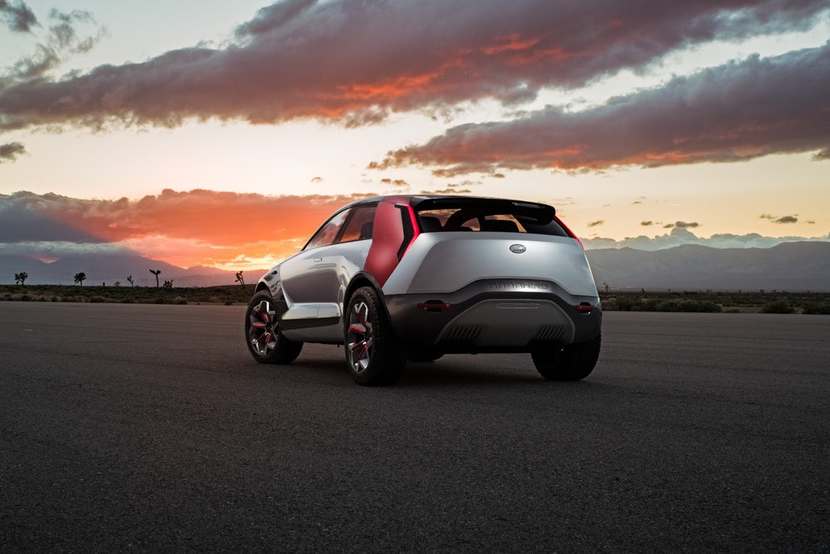 With the world now aiming to move towards a more sustainable future it is required that the motor companies put long profits aside and devise commuters which promote greener technology and HabaNiro fulfils the criteria as it releases zero GHG emissions. It has battery powered electric motors installed at both rear and front which empower its proportional body to travel in perfect control.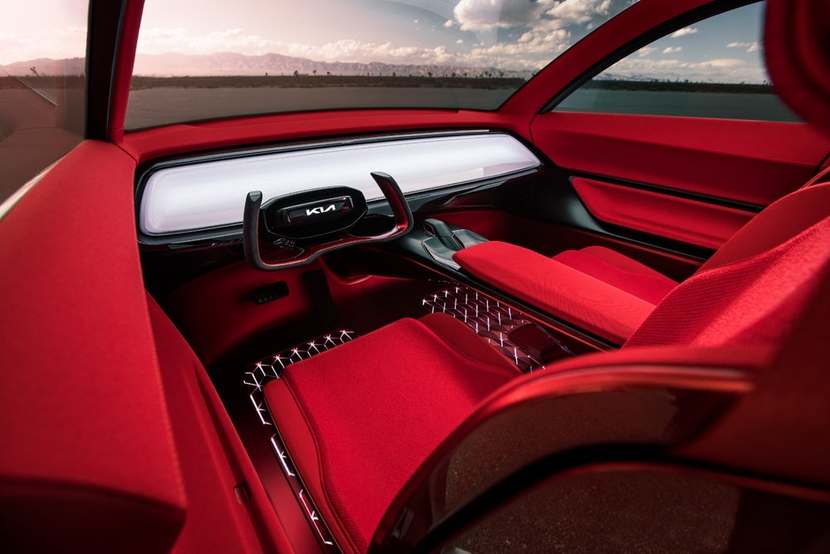 The re-arrangeable heads-up display Kia is installing in HabaNiro will enable the drivers to have extremely convenient control over the driving and vehicle information without being distracted. The system uses eye-tracking technology to sense when the driver is looking up at the rear-view section of the display, automatically feeding in video from the 180-degree rear-view camera. The level 5 mode of the HabaNiro is yet another tech marvel as, when enabled retracts the steering wheel and allows the passengers to use HUD as a TV screen which means you can now watch a movie with your family and can have a conference video call literally by stopping anywhere on the road.
Recommended for you (article continues below)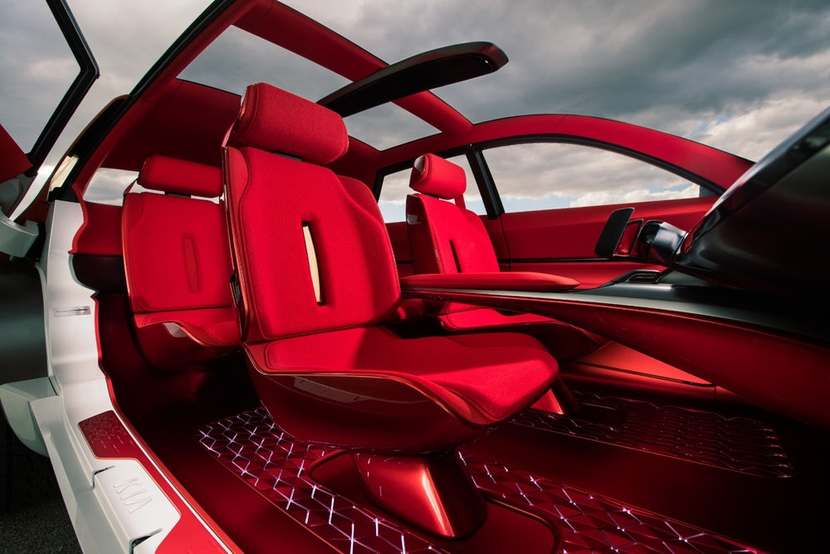 Imagine a car so intelligent that it can sense your mood swings and provide you with the environment accordingly. Well it is not just imagination anymore as READ technology installed in HabaNiro is capable of all that. It can sense the driver's mood and change the interior environment as to present the most suitable and soothing texture. So if you're sad, don't worry now, your car has got your back.
Kia states in a press release, "Some will assume the HabaNiro concept will never be built, but we don't advise betting the farm on it. In the past 18 months, Kia has launched two vehicles, the Stinger and the Telluride, from concepts that fully captured the public's imagination. The future is an exciting place and Kia is ready to lead the automotive industry into this spicy world of possibility."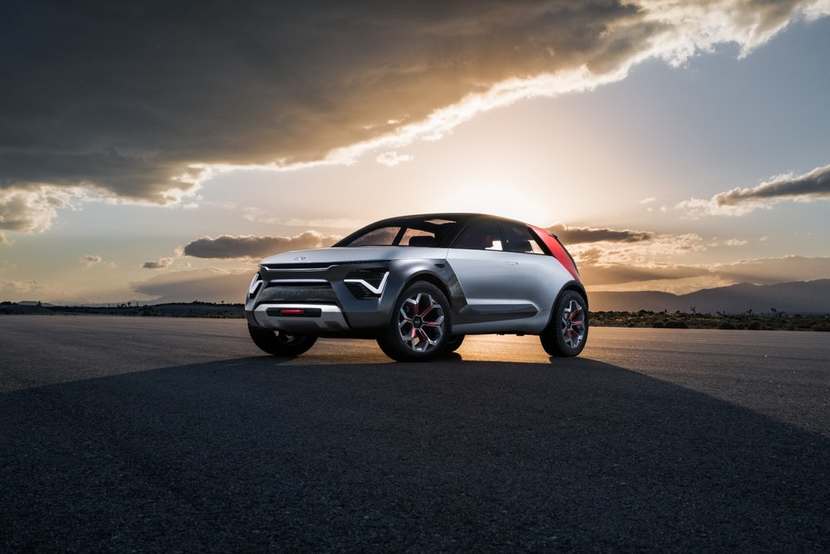 HabaNiro concept is one of its kind when it comes to its sleek yet eye catching design. Kia has installed butterfly doors in it to give it sporty look and the front grille with an acute design of headlights. Its interior is nothing less as Kia has blended lava red seats and flooring with creamy white dash and presents a spicy look. Features like climate control are integrated in the white dash with no ordinary style rather it is a low profile perimeter ventilation system. Instead of a normal small sunroof HabaNiro has a complete glass rooftop which gives HabaNiro an open look.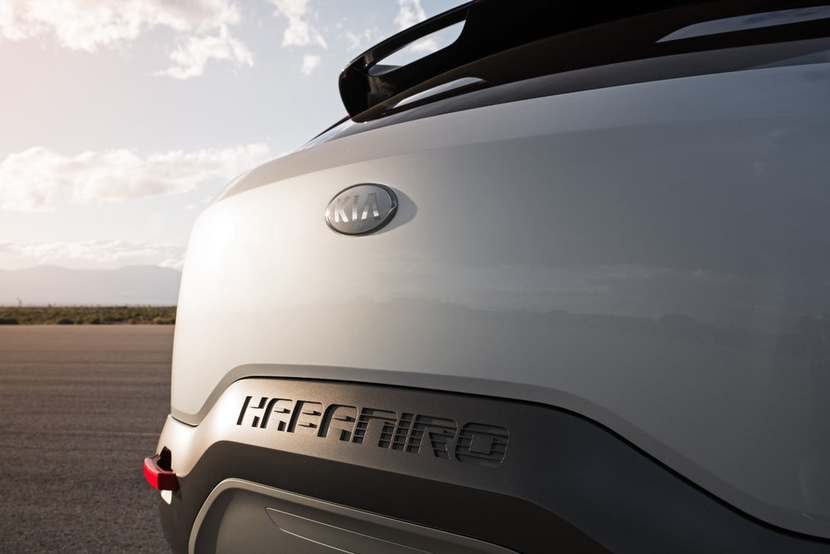 Kia believes that HabaNiro concept is no fantasy car and in near future will be amazing the people on the roads.
All Images: © KIA
h/t: New Atlas