Jetman has recorded its first human flight that took directly off the ground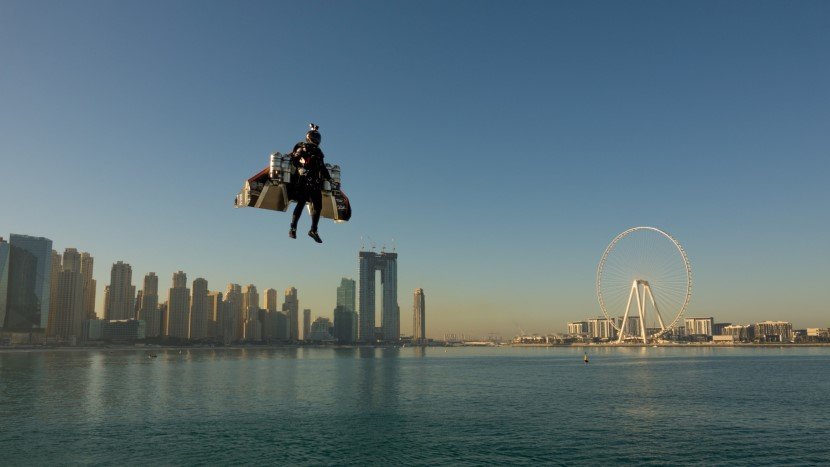 Jetman
Jetman Dubai has launched its first ever autonomous human flight in preparations for the Expo 2020, taking place in Dubai this year. Once the flight takes off, it can soar to high altitudes above ground level.
On February 14th, Vince Reffet, the Jetman pilot, flew from the runway of Skydive Dubai to an electrifying height of 1800m.  This feat meant that Jetmen can now soar vertically above from a stationary position at ground level rather than needing an elevated platform.
A carbon fibre wing which used four mini jets, was attached to Raffet. The Jetman can change directions, perform loops and attain high speeds of up to 400kmh being maneuvered around by a human.
Raffet not only showcased full control of the flight by stopping, taking turns and moving backwards but also managed to hover five metres above the Arabian Gulf waters for at least 100 seconds. He then performed various stunts for the audience to marvel the beauty of the Jetman.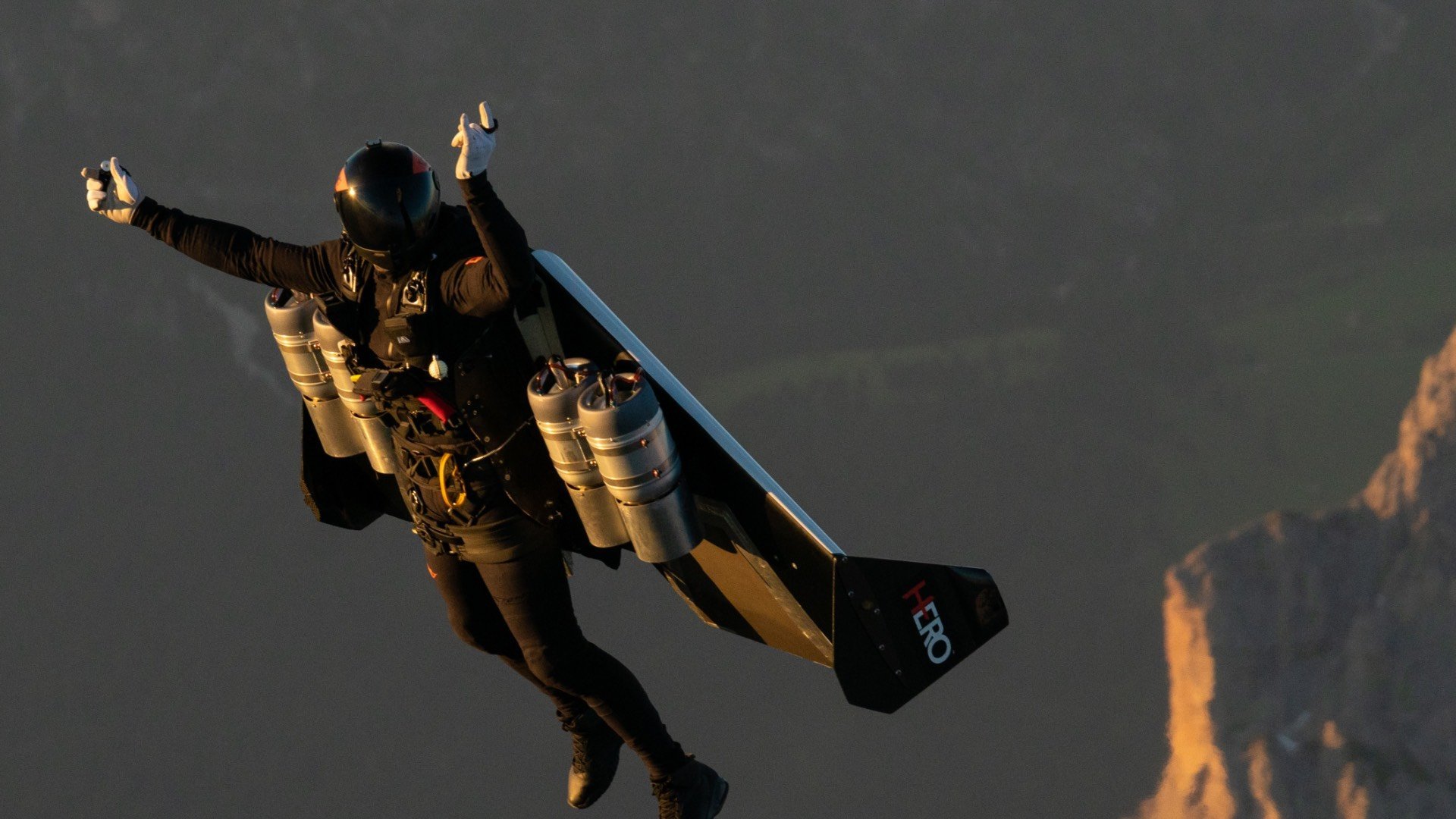 In late 2019, the Jetman leapt off the elevated platforms like helicopters and performed various stunts. This year, the Jetman pilot has been able to take off from ground, hover at low heights while taking twists and turns at high altitudes.
Mohammed Rashid Chembankandy from India, Andre Bernet from Switzerland and Matthieu were the three engineering masterminds behind this project. Through the thrust vectoring nozzle they built, manual control over the rotations and directions was made possible without using an electronic system for stabilization.
Recommended for you (article continues below)
Health and safety was kept as the utmost priority and was completely supported by Expo 2020 Dubai. In case of any mishap or engine failure during the hover, a pyrotechnic safety parachute would have immediately become operative. Additionally, around a 100 test flights and 50 preparatory flights were carried out to ensure complete safety.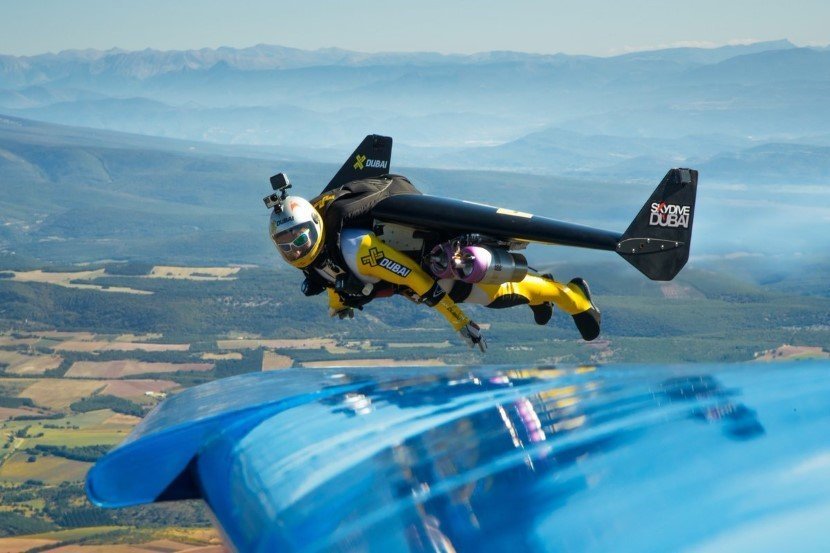 "We are so happy we achieved this incredible flight. It's the result of extremely thorough teamwork, where each small step generated huge results. Everything was planned to the split second, and I was overjoyed by the progress that was achieved. It is another step in a long-term project. One of the next objectives is to land back on the ground after a flight at altitude, without needing to open a parachute. It's being worked on," said Vince Reffet after completing his landing.
Check out this video of the Jetman taking flight!
All Images: Jetman