Jet Capsule's Royal Version 001 motorboat is faster and more luxurious than before
The new royal jet "Royal Version 001" has been tailored by the Jet Capsule especially for clients who want a luxurious experience on water. The motorboat has brought significant upgrades along with previous offers as it is faster, bigger, more stylish and comfortable than before.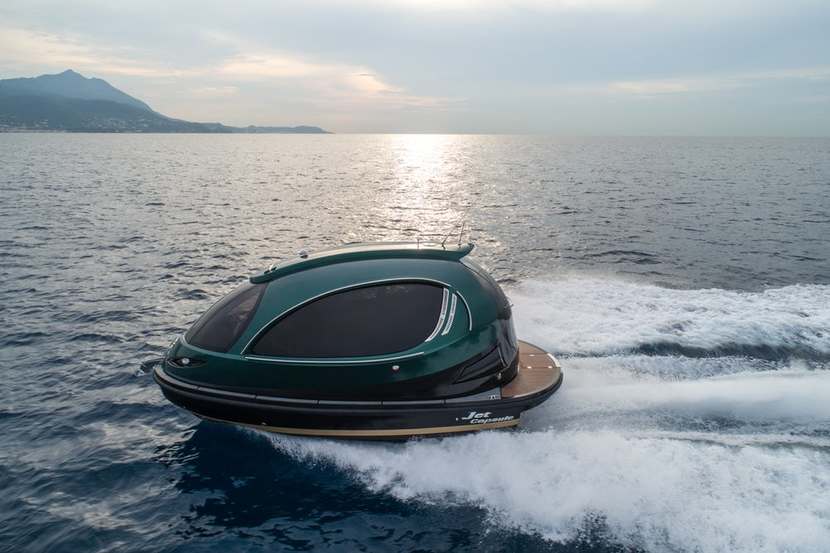 The interior upgrading includes the automatic entrance door, nine lush, springy passenger leather seats, automated cockpit hatch. On one side of the rear, a wet dinette bar lies and also equipped with a toilette room on the other side. The total floor space of the jet is 18 square meter, width and length are 3.44 meters and 7.95 meters respectively, whereas the height is 7.5ft. The waterline length and width is 5.9 meters and 3 meters, respectively.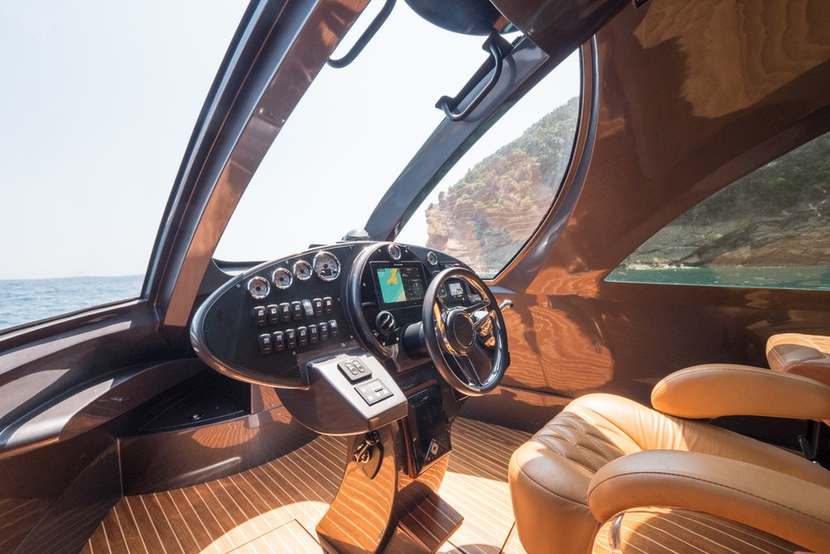 The air conditioning system along with speed has been improved as compared to the previous one. For everyday use, the perfect ambiance has been created inside the shell by installing a new AC system. The watercraft can be used in cold and hot weather conditions.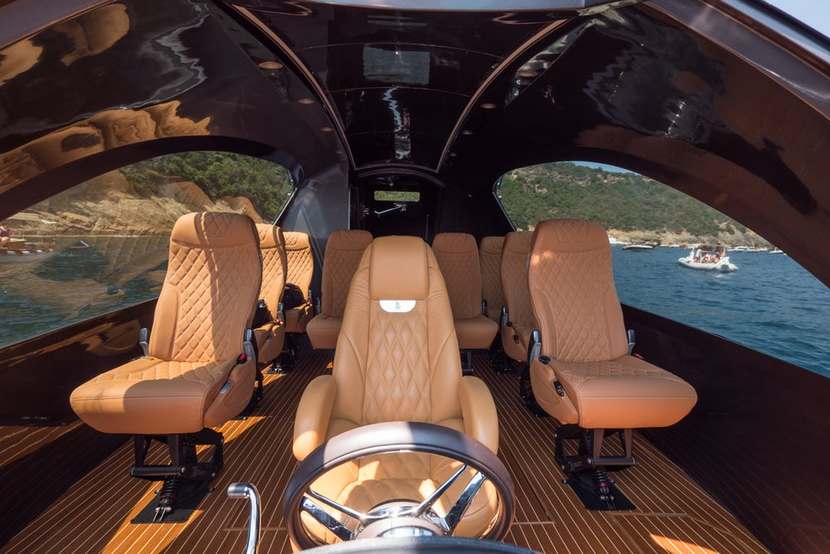 The speed has increased from 71km/h (38knots) to a maximum of 113km/h (62 knots). Moreover, 40hp electric blue Torqeedo engines have been installed in the boat which can be used to sail at about 22km/h (12 knots) in electric mode. Any of the two diesel engines can power the jet, or both can be activated which enables the boat drive from 275kw to 775kw. The standard fuel capacity is 350L.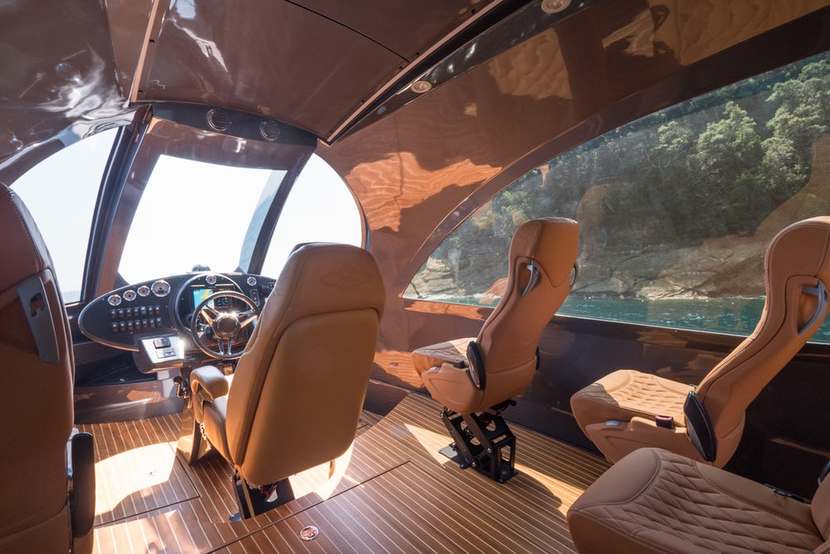 Recommended for you (article continues below)
The propulsion system of the jet is "Hamilton water jet." Standard autonomy was 200nm while it has been increased to 300nm in new series. It can bear a maximum load of 8-12 passengers and one pilot.
In 2015, the standard model boat was launched which was priced at US $150,000 but this new lavish and royal version motor boat ranges between the US $250,000 to 285,000 roughly. The ship can be customized for the customer for extra cash along with the basic styling; you will get an increased length of 26ft which is much longer as compared to a standard jet.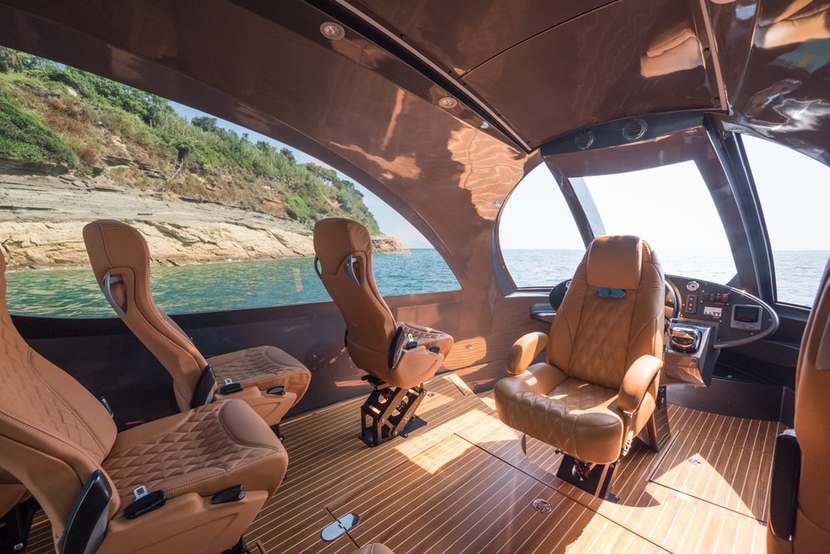 The luxurious boat is not a cheap option indeed, but it has been built to give you a lot of fun with some more comfort along with transporting you from and to your beautiful yacht.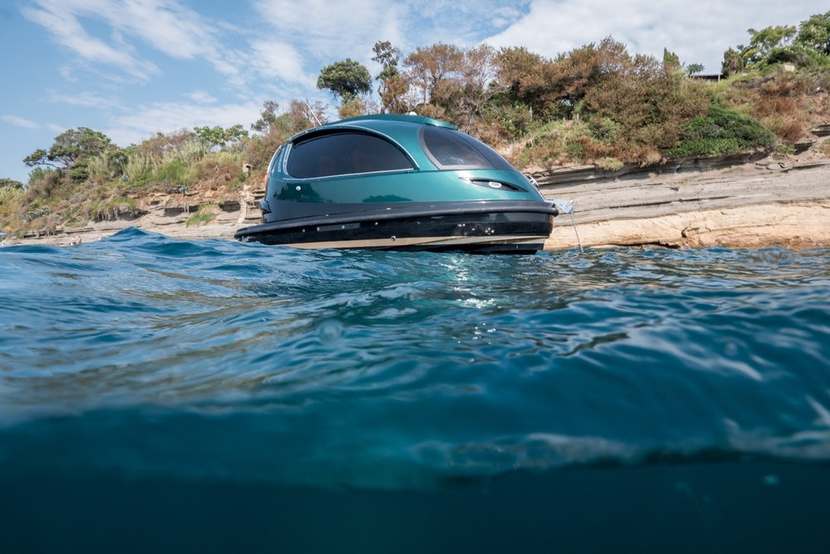 All Images: © Jet Capsule
Source: Jet Capsule (via  New Atlas)