Japanese artist gives life to inanimate stones by painting them into adorable animals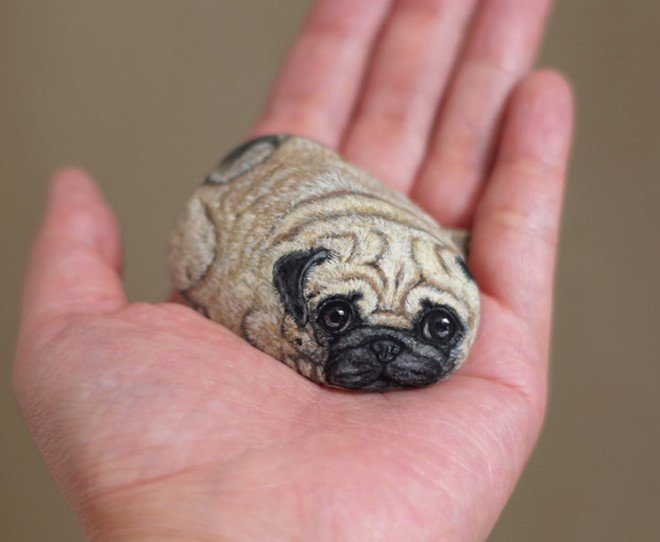 While its unarguable that humans cannot really put life in something as inanimate as a stone (yet?) but Japanese self-taught artist, Akie Nakata comes rather close to the task by painting stones into real-looking palm-sized animals.
Nakata has always loved collecting stones even as a child but the idea of painting them into animals struck her when she found a stone that looked like a rabbit while walking along a river bank back in 2011. She then picked up the stone and painted it the way that she thought stone was leading her to and then culminated her work by painting a pair of eyes that looked alive to her.
The Japanese artist makes sure that her artistic process complements the natural form of the stone instead of disrupting it forcefully to make something out of her own will. Hence, she ponders over simplistic questions before using her acrylic paints on the stones such as, "Am I positioning the backbone in the right place? Does it feel right? Am I forcing something that disagrees with the natural shape of the stone?". We cannot really deny how authentic her method is since each stone animal that she makes and then captures into a photograph does look as real as it can get. Check it out for yourself!
Recommended for you (article continues below)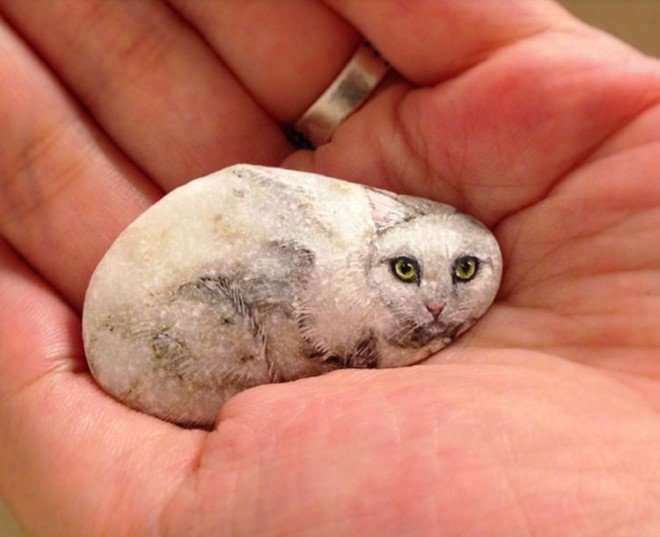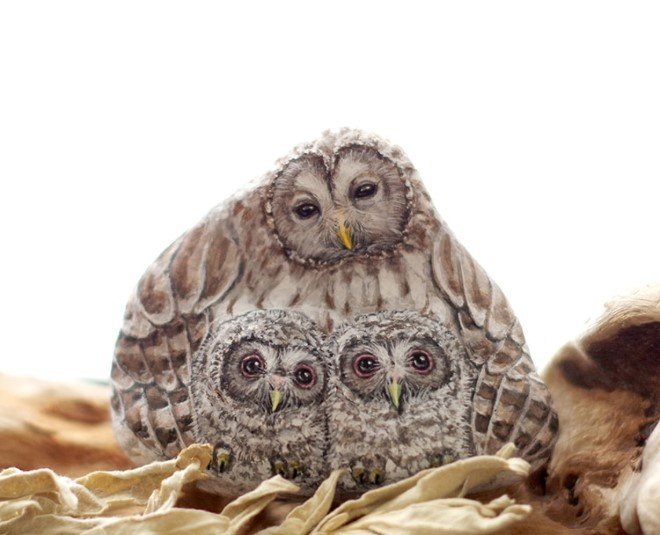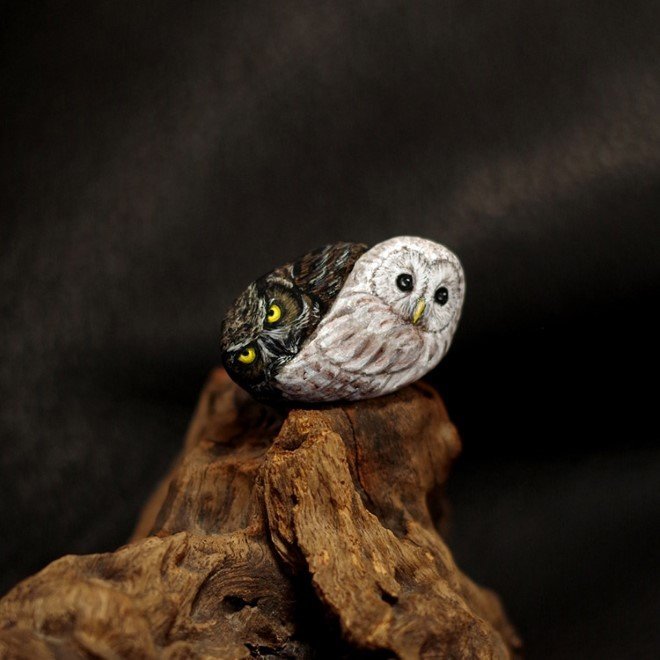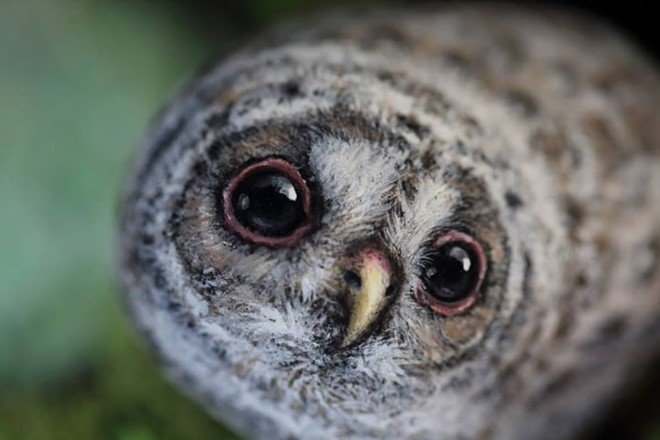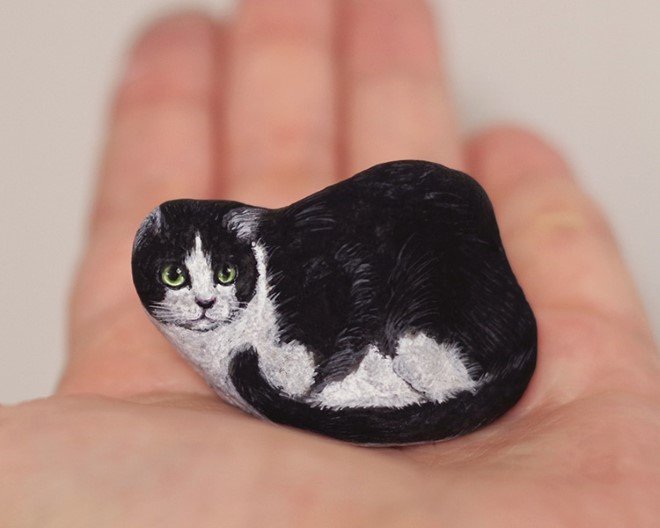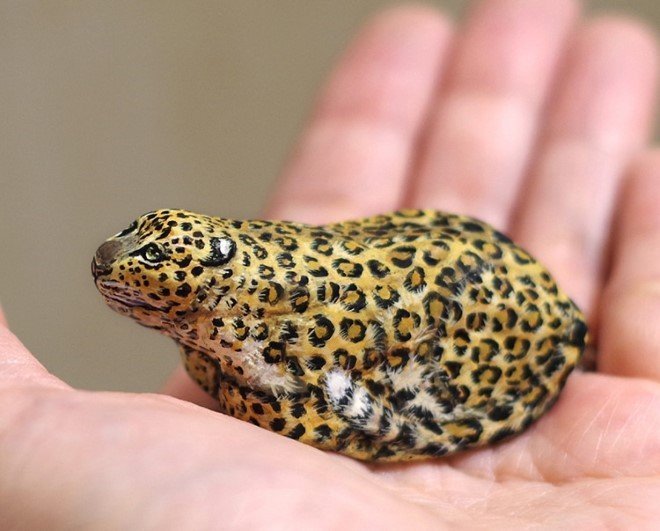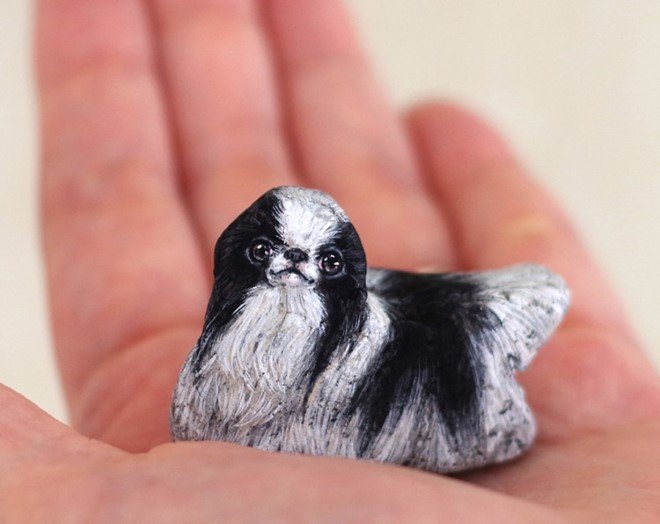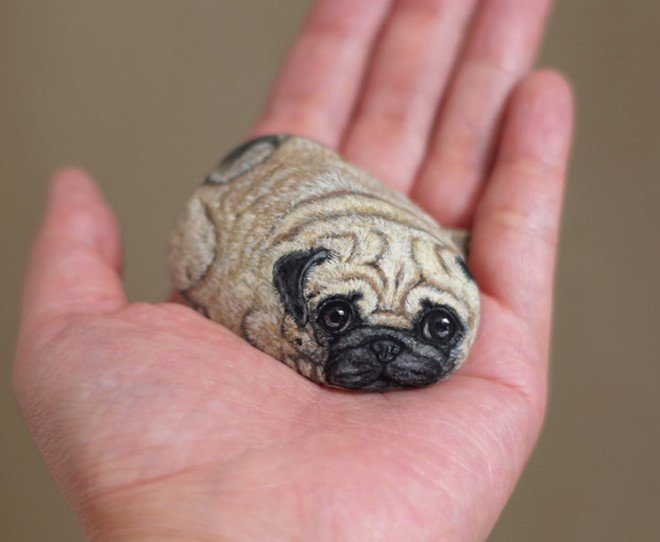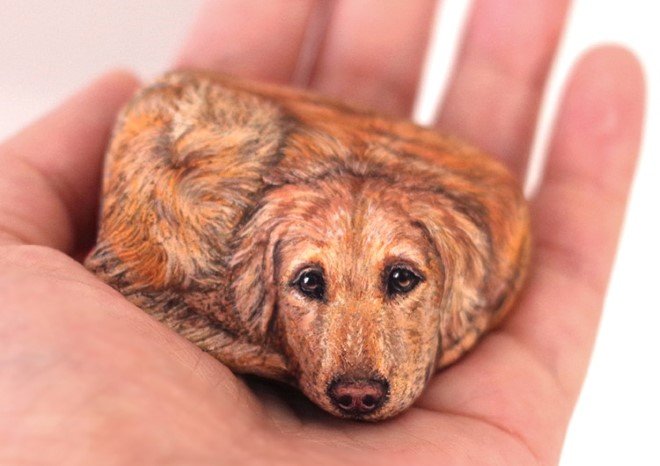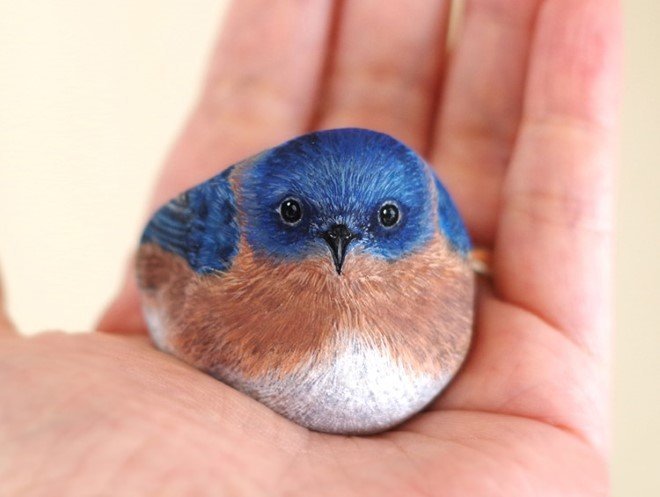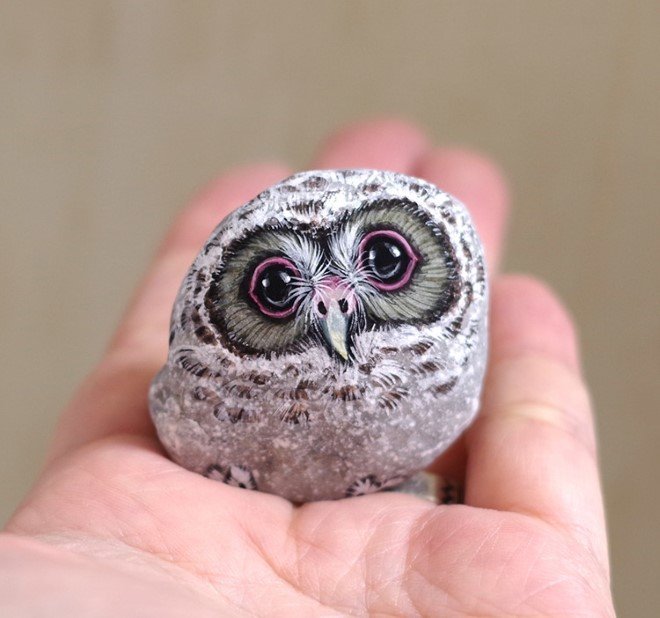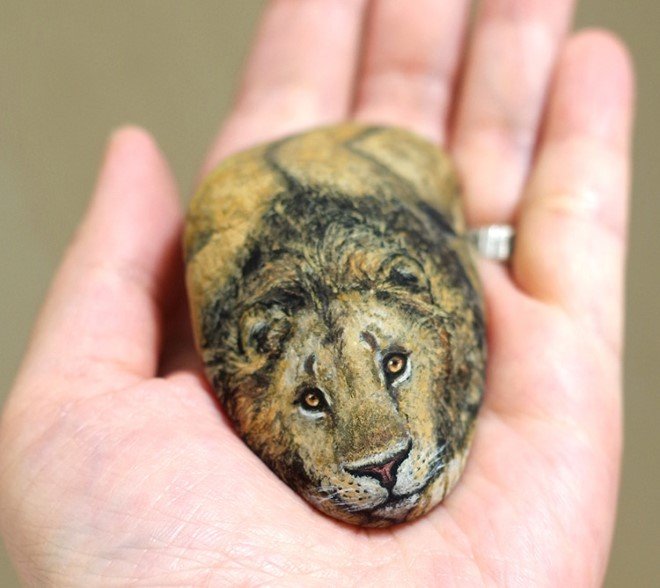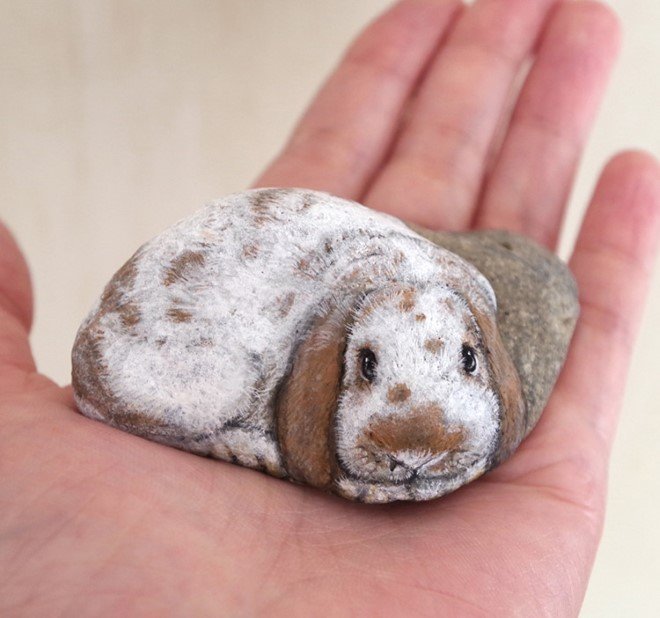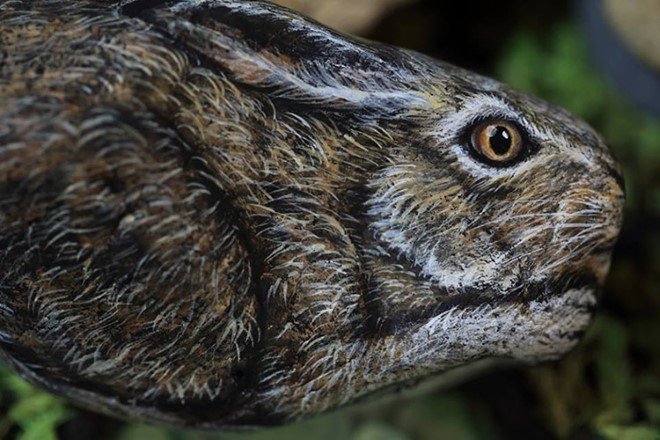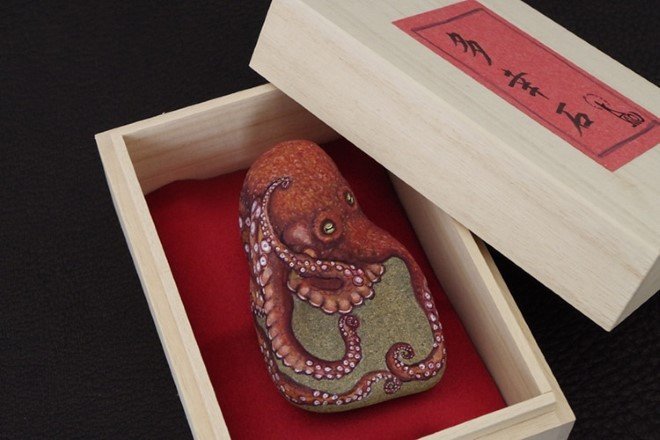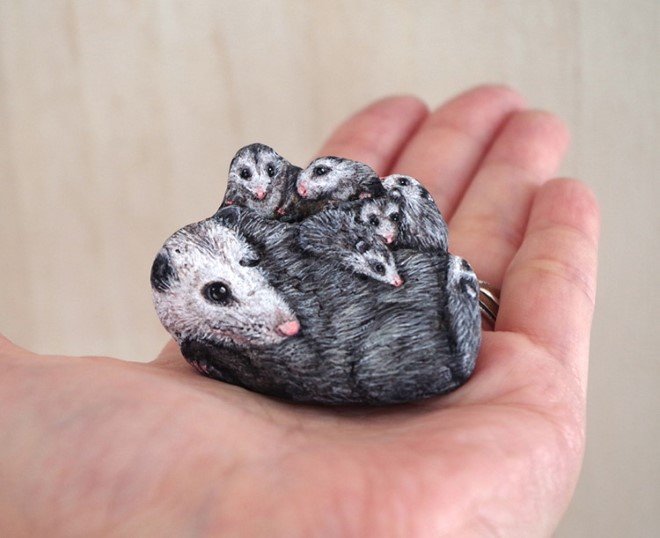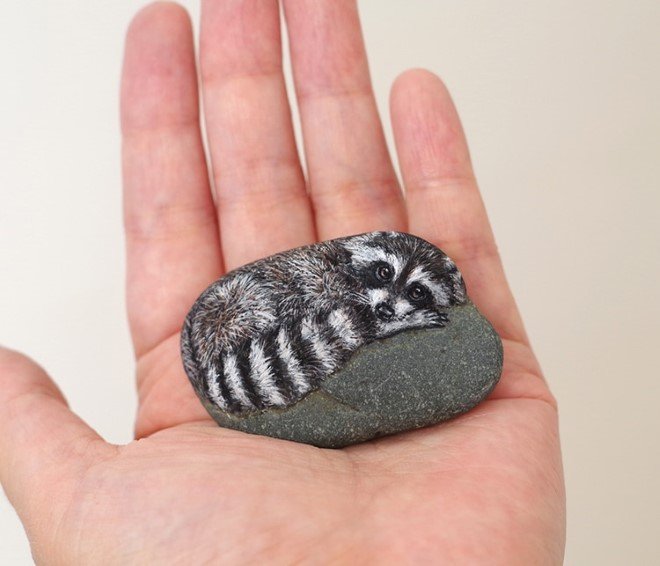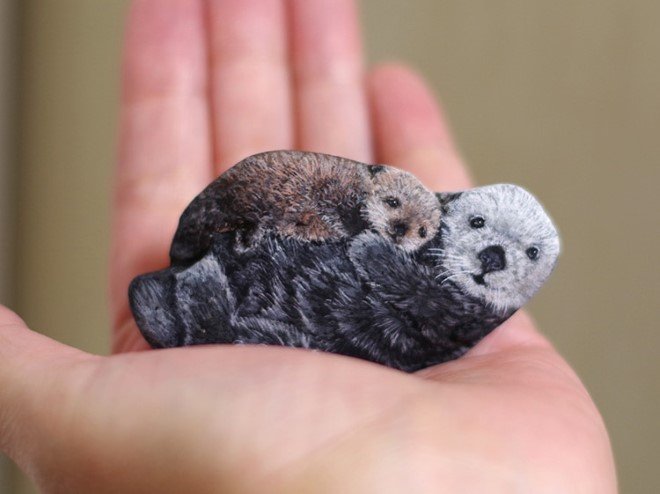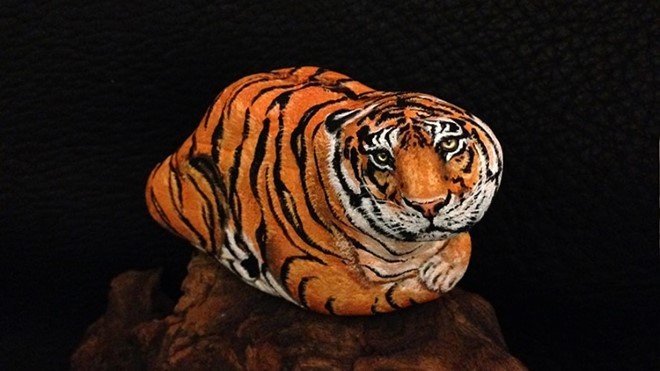 Images: © Akie Nakata
h/t: My Modern Met