Japanese artist creates a large scale installation for soap bubble lovers!
Who does not love soap bubbles? But we bet nobody love them as much as the Japanese artist, Rintaro Hara. Hara has installed a floor-to-ceiling installation named, 'The Projection Wall' for Japan Alps Festival, which basically creates a series of giant soap bubbles as the visitors pull up the pulley and those pristine sculptures are then let go to the room by the eight functioning fans connected behind the installation.
This installation may not sound too artistic to some but it surely attracts people's attention at the very first go because of its immensely interactive design. So, whether you appreciate it or not, you will always end up staring at it as the giant soap bubbles form and are let go in the room.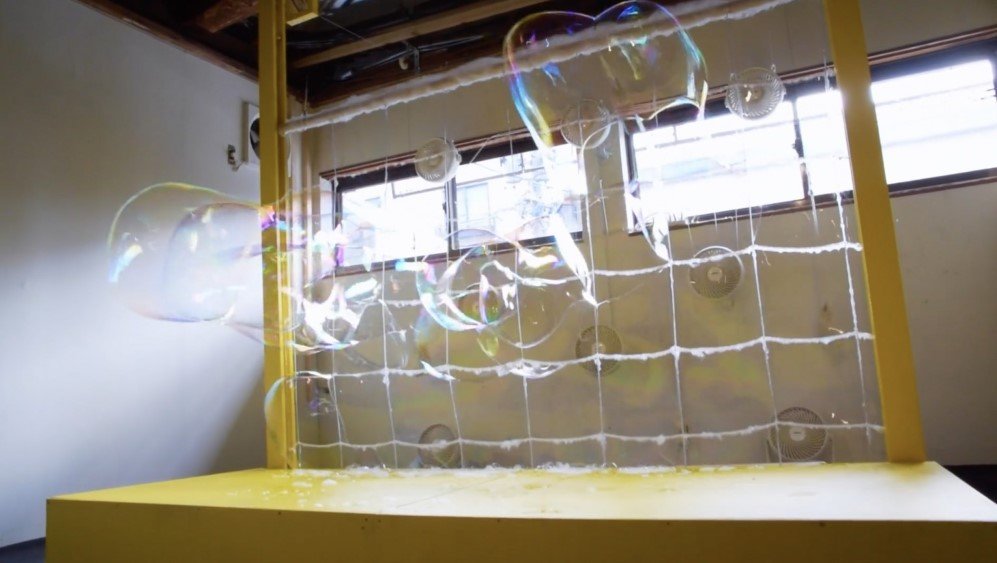 Recommended for you (article continues below)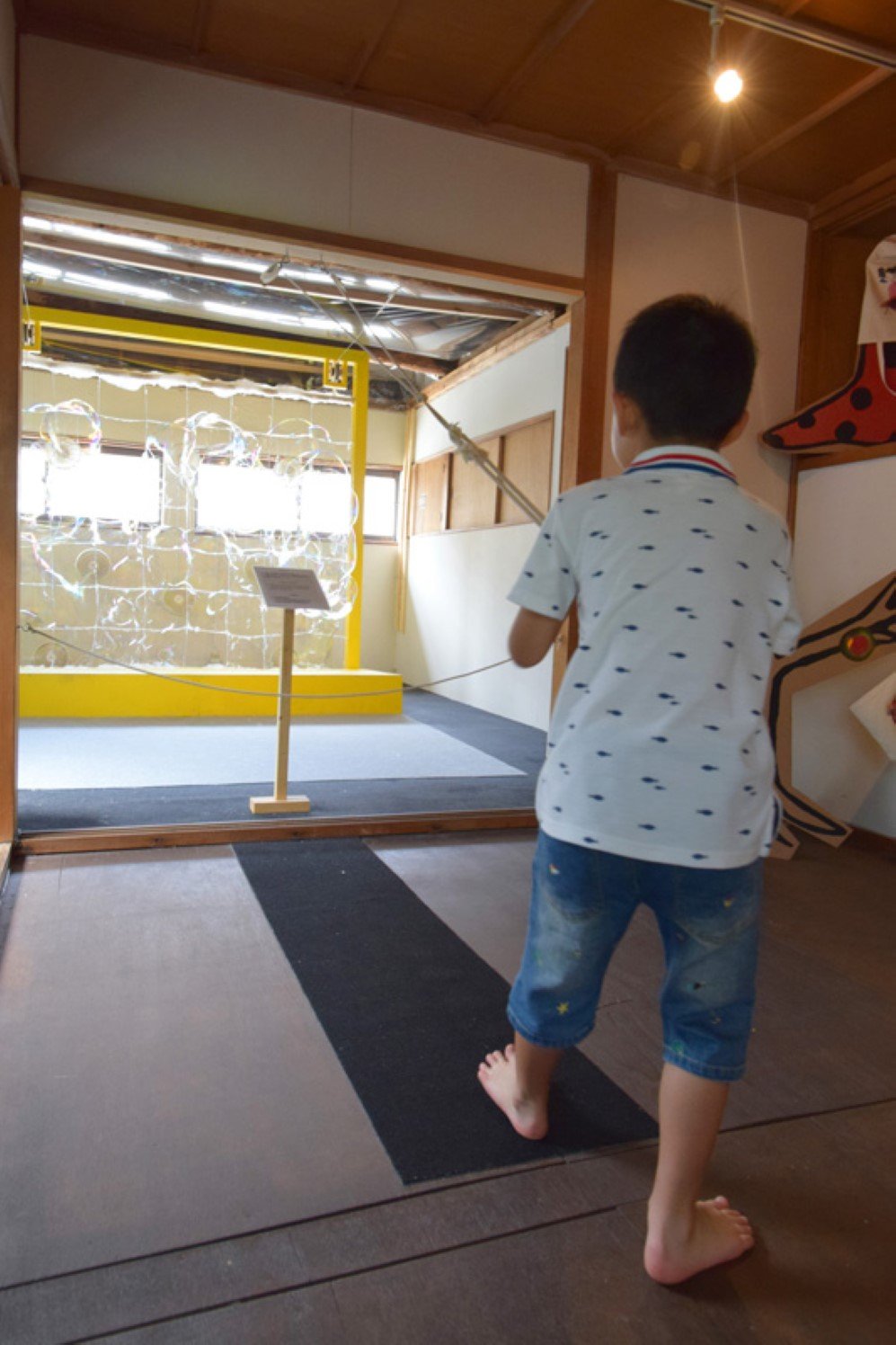 Images: © Rintaro Hara
h/t: Colossal