Japanese ad agency introduces body billboards in the market with armpit ad campaign
Japanese advertisement industry takes its job to its heart… and sometimes to armpits! The ad agency, Wakino has put on stickers on models' armpits so that whenever they lift up their arm while reaching out for the handrails on the subway, commuters can clearly notice the ads on these "body billboards".
Cleverly, the ad agency has pitched this wacky idea to a beauty clinic for its underarm hair removal procedure. The company has started looking for rental models already for this purpose and are also planning to hold a 'national armpit beauty contest' to promote their campaign. Crazily creative, isn't it?
Recommended for you (article continues below)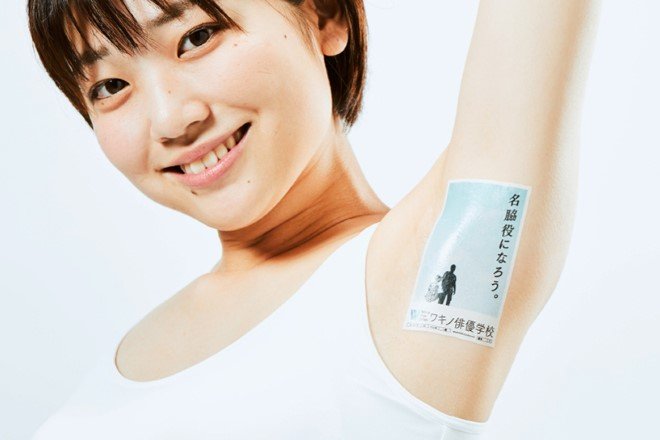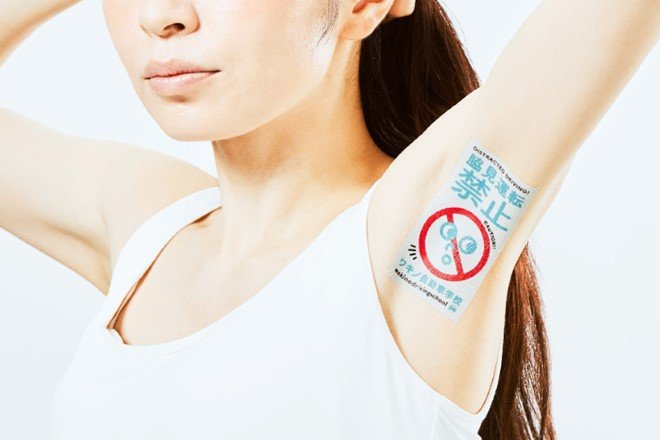 Images: © Wakino Ad Company
h/t: Design Boom