Japan is Rolling Out Invisible Ghost Trains in 2018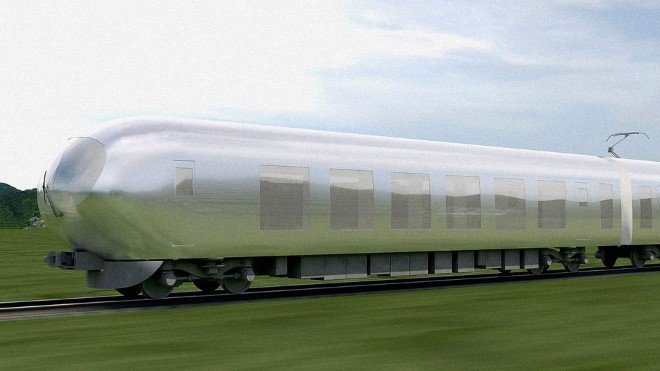 The Seibu Railway of Japan is celebrating its 100 years of providing world class high speed bullet trains. To add glitter to the celebrations, Kazuyo Sejima has been tasked to design a near-invisible speedy train that has the capability of blending into the surrounding – Of course not completely invisible!
Sejima is a famous award-winning Japanese architect who has the reputation of making ingenious building designs. She likes her buildings to be of fluid transition from interior to exteriors. Although, she has never designed a train before and yet she is the right person to be tasked with the design of a train that would blend neatly with the surrounding environment. Her building designs use modernist elements; they have clean, shiny surfaces e.g. glass, marbles or metal. The use of semi-reflective and semi-transparent materials will generate an illusion of invisibility as the train moves across the country at high speed. Sejima claims that the surface of this train will totally be of a new kind, something we have never experienced before.
SEE ALSO: Norway is Building the World's First Floating Underwater Traffic Tunnel
Recommended for you (article continues below)
The new train derives its name as 'invisible' or 'ghost' because of its ability to blend into the landscapes! Apart from the exterior, the interior too has been designed to give a living room feel to passengers. You travel in a near-invisible train and you feel relaxed as u do at home. Cool, no?
Sejima, received Pritzker prize for her talent, commitment, vision and significant contributions to the humanity.
References: Digital Journal, Business Insider