Intelligently incorporated built-ins make this tiny apartment look spacious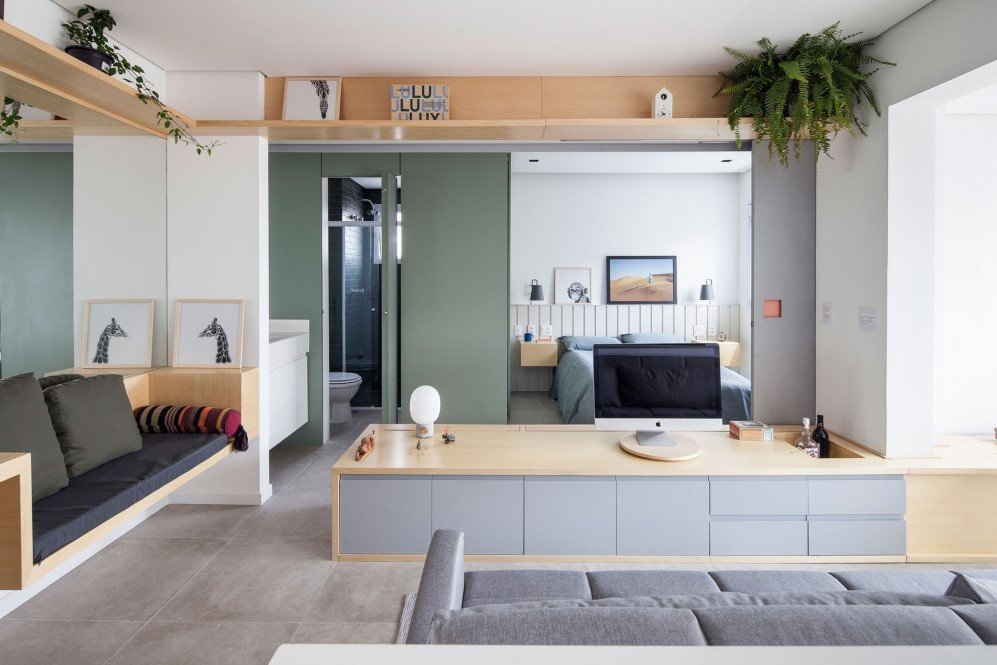 There is limited space in the world to accommodate so many people. As the population grows larger, residences become smaller.
This 410-square-foot apartment on the 17th floor of a building in Sao Paulo, Brazil is a prime example of making the best out of a small living space. Architects at Estúdio BRA ensured turning the tiny area into a high functioning, efficient and classy abode.
RELATED: This tiny Hong Kong apartment fits a gym, cinema and a kitchen inside 309 square feet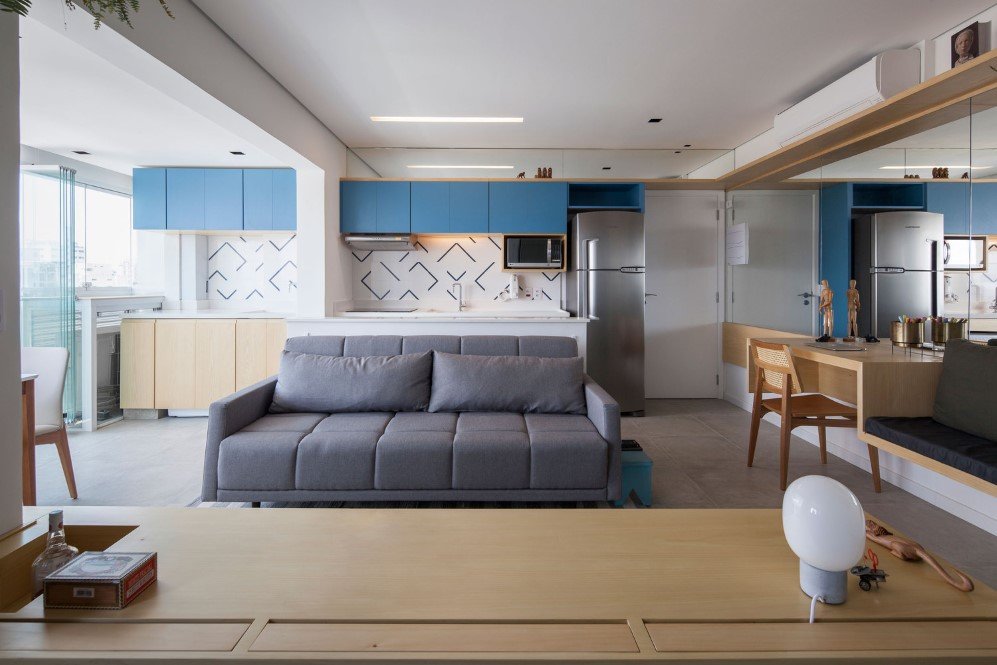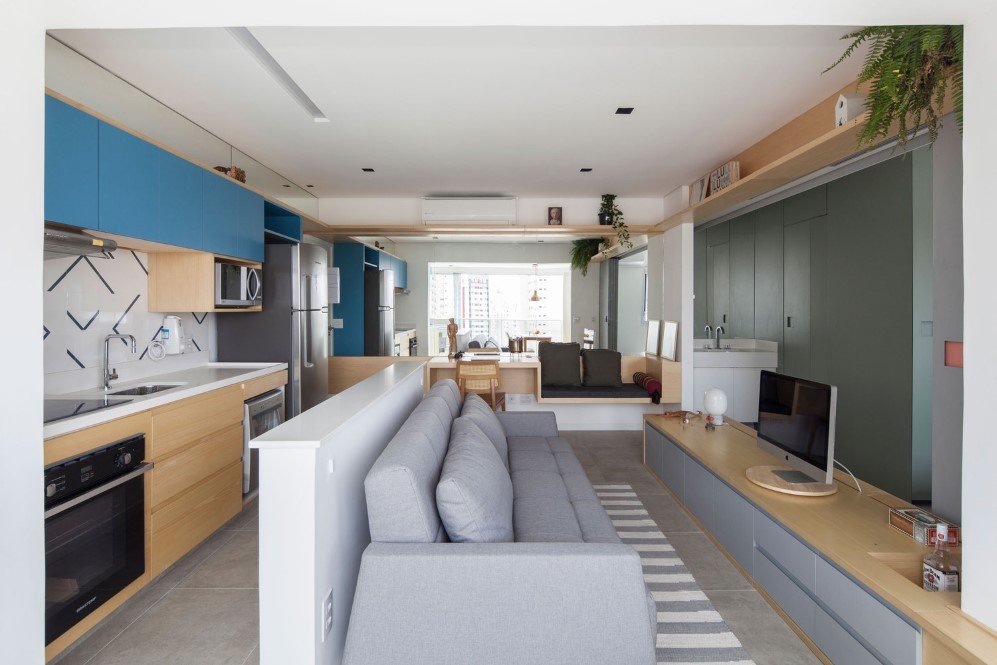 Due to the limited available space, the architects strategically organized tall furniture along walls to prevent them from blocking the view and making the apartment look smaller. In light of that, all the small-sized elements of the apartment-such as sofas- lie in the center, enabling the view to look from one end of the apartment to the other without anything obstructing the visuals. This allowed the apartment to look airy and more open.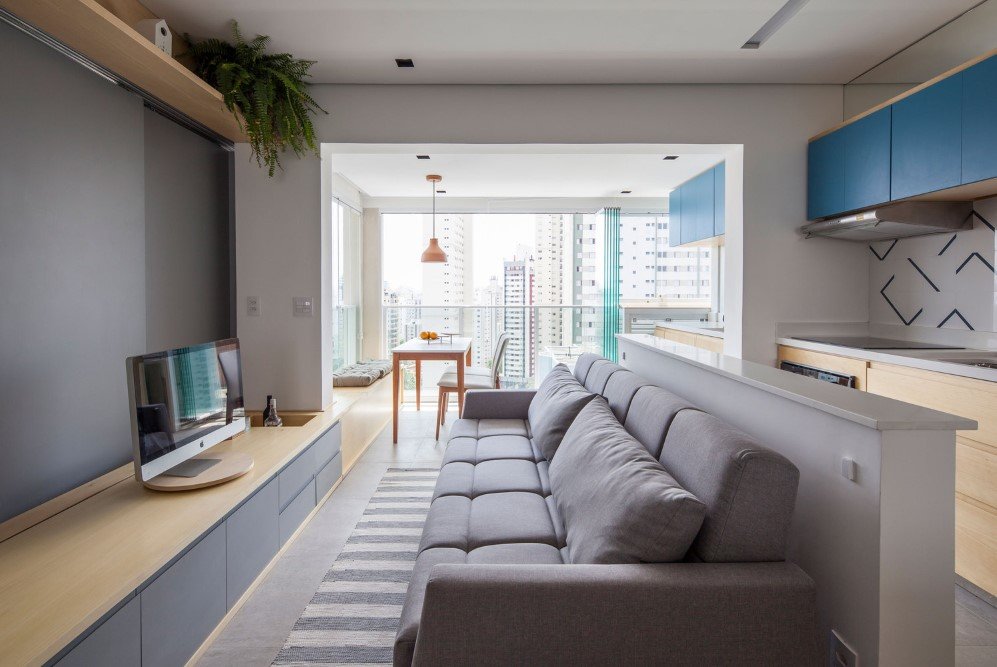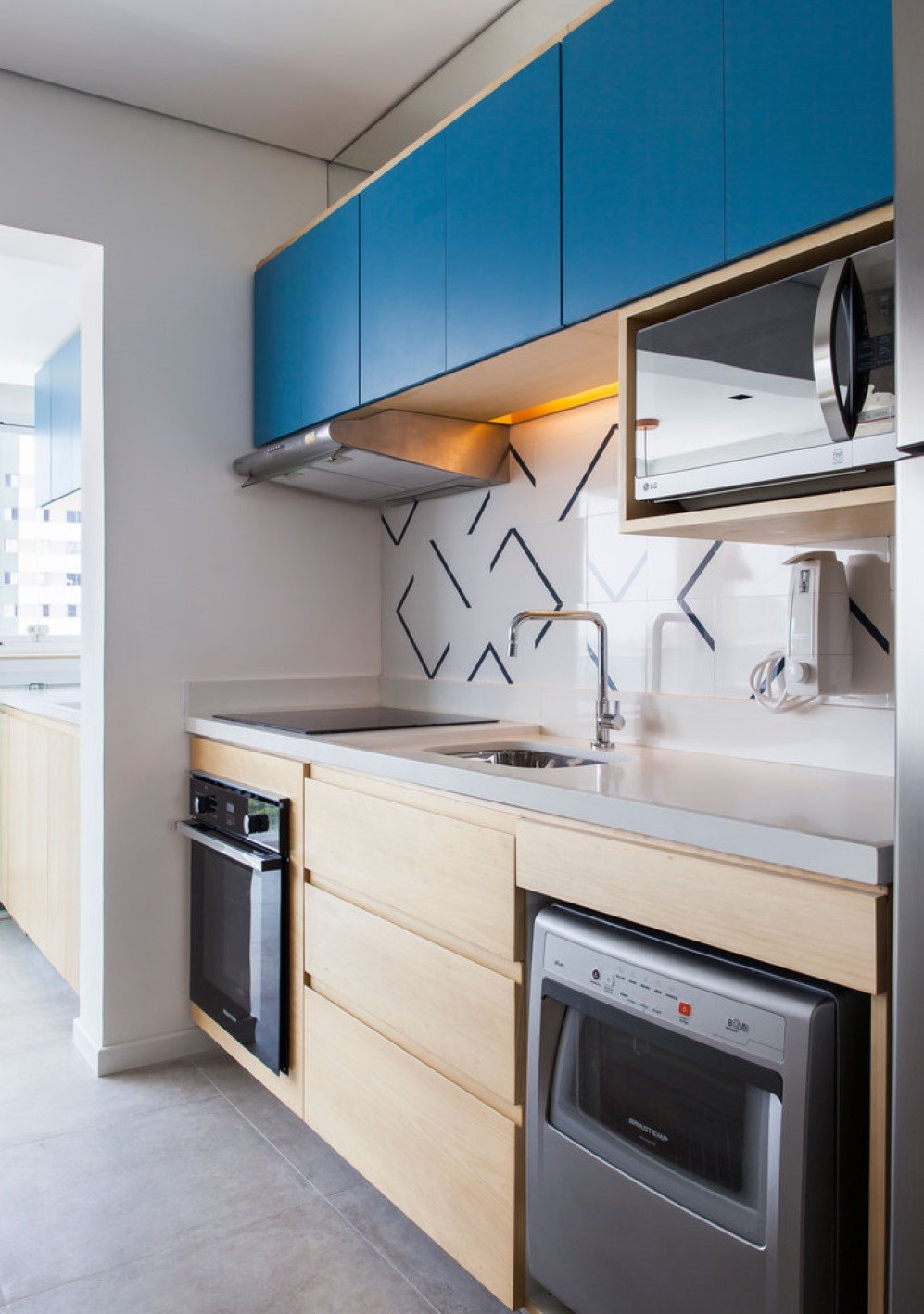 The kitchen consists of a tall blue section measuring five and a half meters, positioned against a wall, comprising of appliances, counter top as well as a dishwasher behind the cabinets. Next to the kitchen is the living room, separated by a low elevation wall. The area contains a long gray sofa pointing towards a computer monitor as well as a workspace consisting of a desk and a bench that faces a large mirror wall. One can enjoy a peaceful meal at the dining table that is located next to full-length windows providing a view from the 17th floor.
Recommended for you (article continues below)
SEE ALSO: IKEA Concept Kitchen 2025 Reveals How Future's Kitchen Would Look Like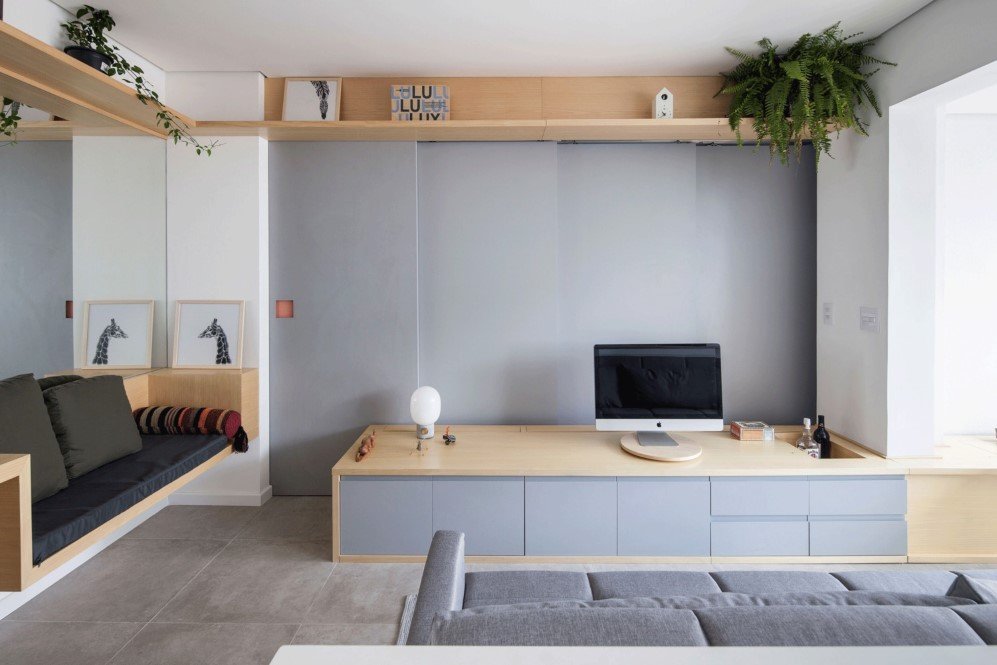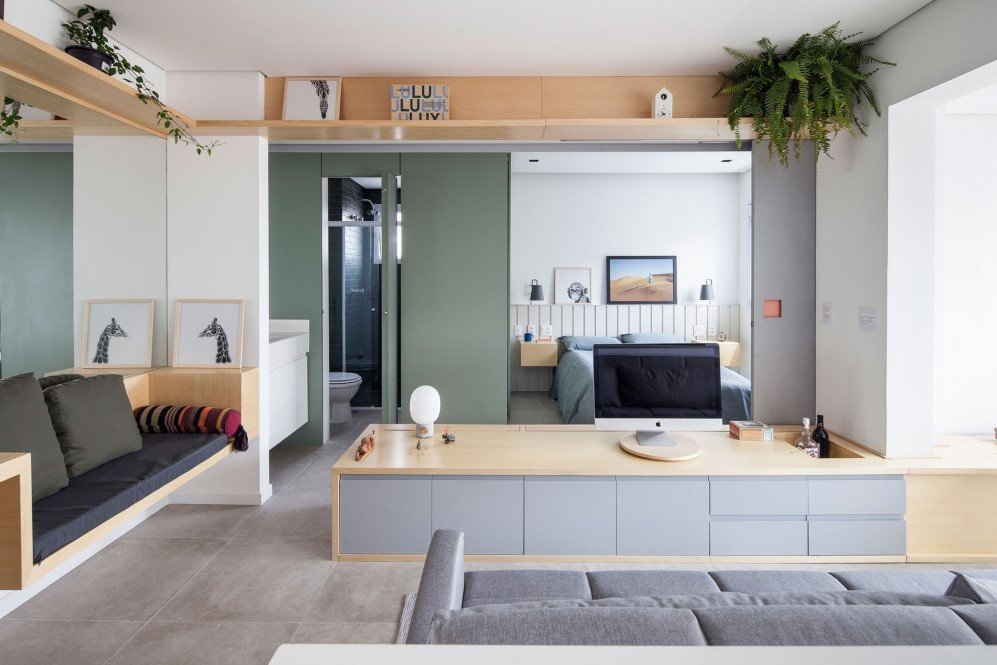 One of the things that stand out the most in the entire space is a gray wall behind the cabinets containing the computer monitor, which slides open to reveal the bedroom. Once inside, the bedroom contains another green block, which contains the bathroom.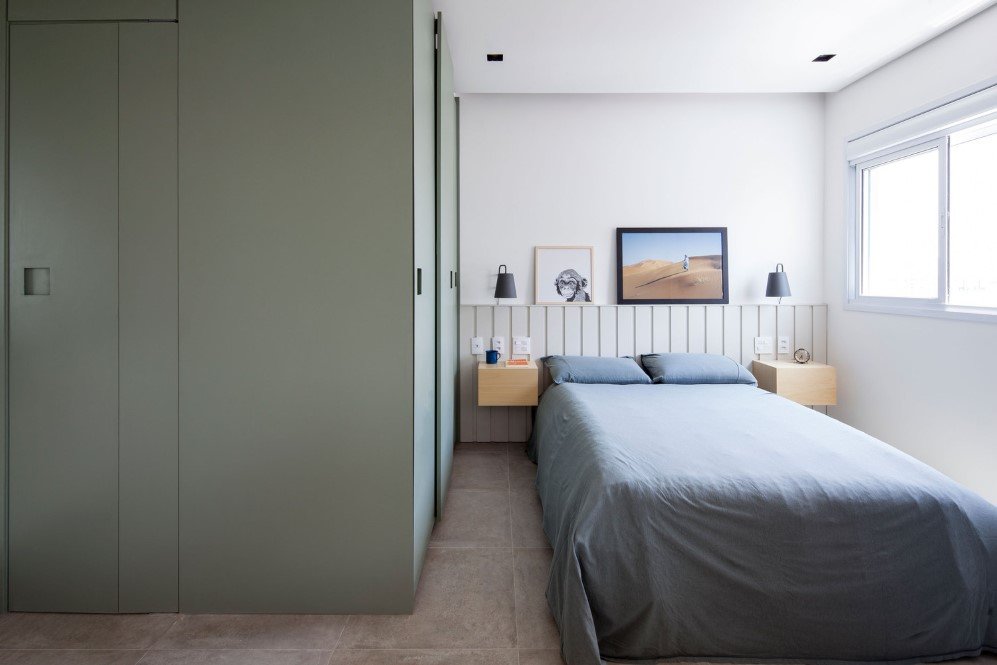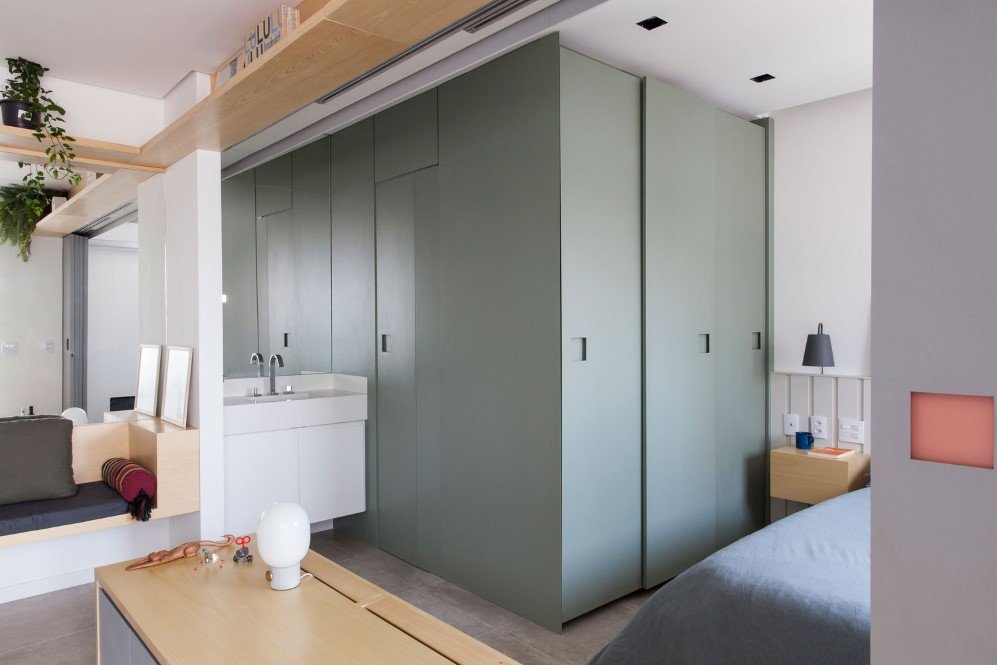 The architects used industrialized high-strength laminate to make all the different blocks, while the furniture was carved out of natural pine blade. Covered in grey porcelain tiles, the single-story apartment offers aesthetics with efficiency and provides quite a welcoming sight.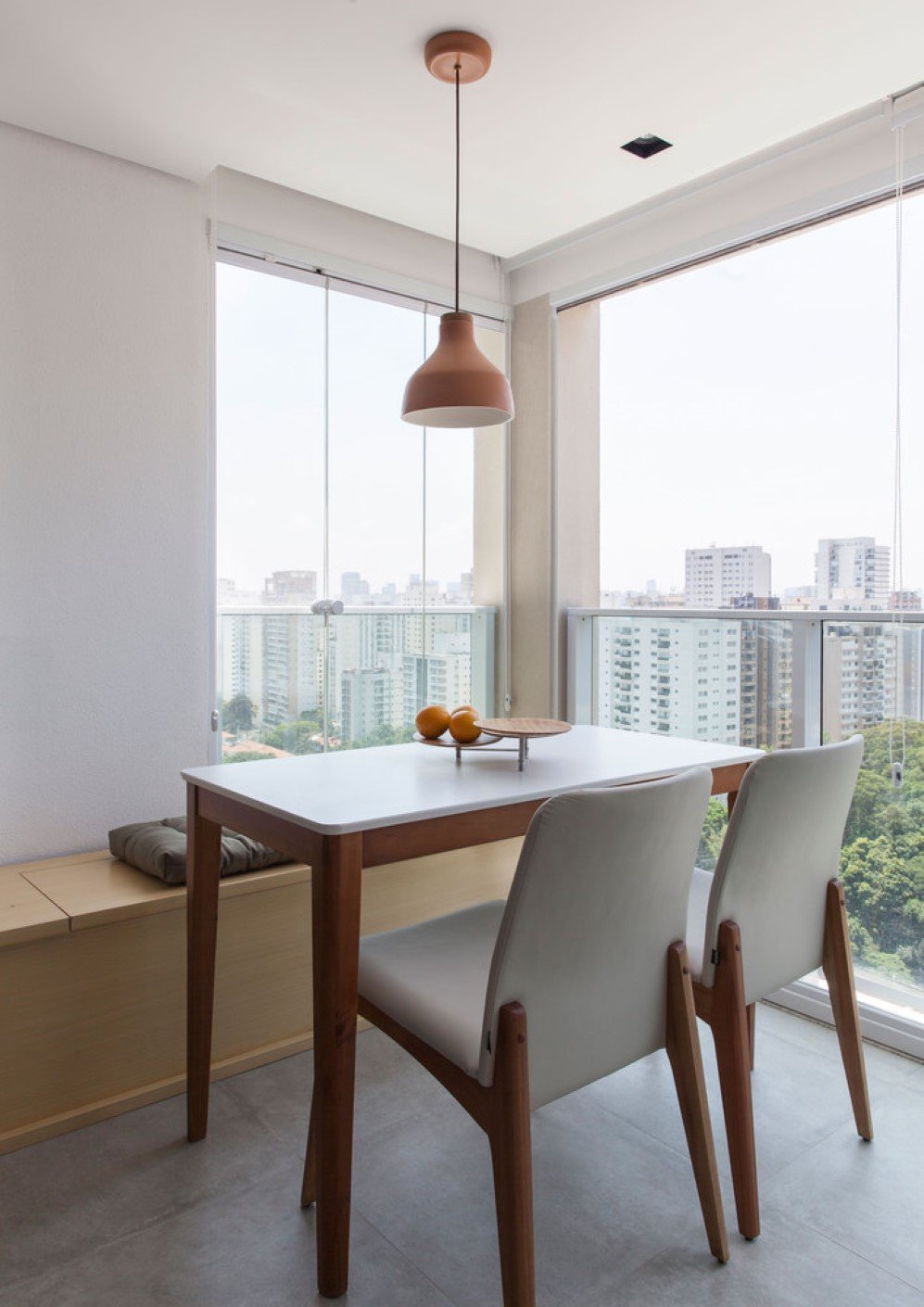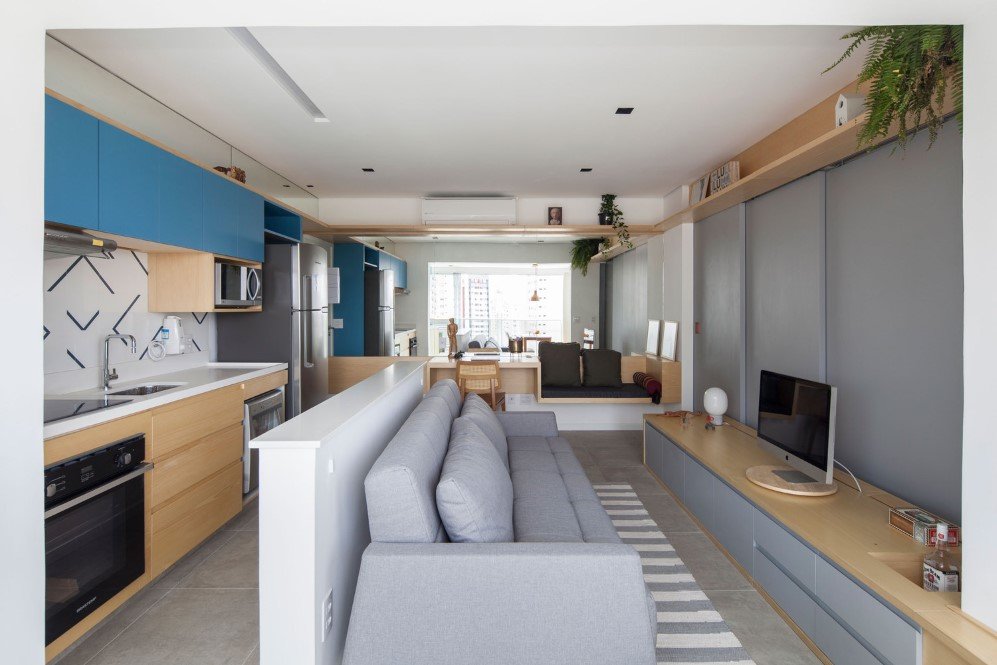 All photos by Maíra Acayaba/Estúdio BRA via ArchDaily
h/t: Curbed