HorArc's new 'Living Vehicle' is a sustainable trailer to keep you off-grid for weeks
Off-grid living has started to become quite popular ever since technology took a toll on our lives. HorArc's new Living Vehicle is the sustainable trailer you need to make your camping trips worth the while.
This home on wheels features a shiny aluminum exterior, environmental friendly materials and long-lasting parts that have the potential to last a lifetime. As small as it may be, this vehicle can sustain enough baggage to be able to go off grid for weeks!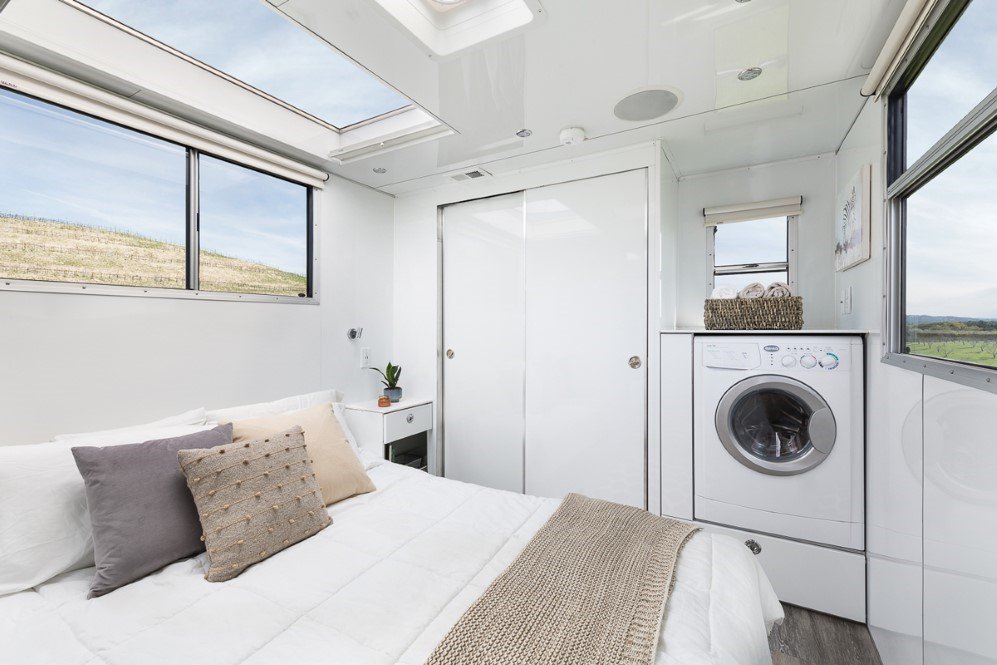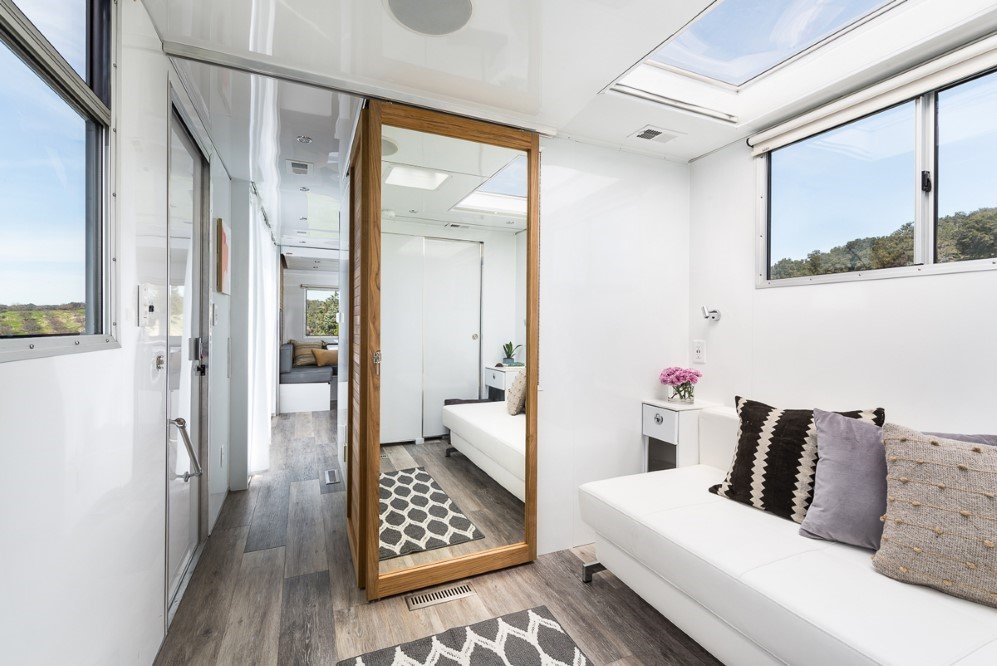 After years of designing movable houses, HofArc's founder Matthey Hoffman used all the experience he had gained to create this one-of-a-kind living space having all the comforts of home while protecting the environment. Having the 215 square-feet camping van covered in recyclable and durable aluminum means that the camper would not face difficulties during long and rough expeditions. Furthermore, this eco-friendly material also helps reflect light, regulating the van's temperature.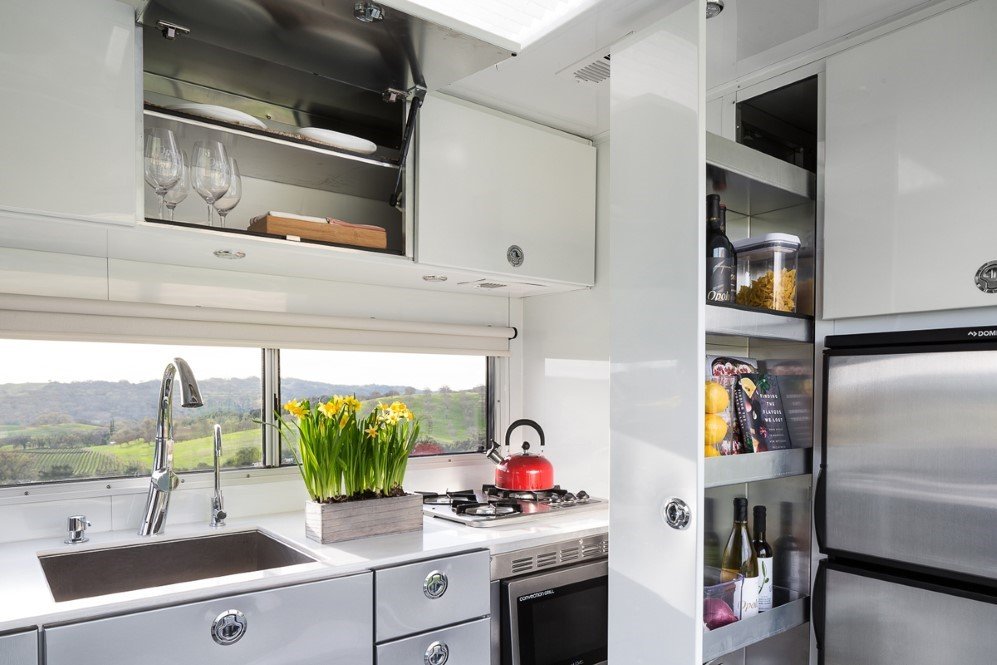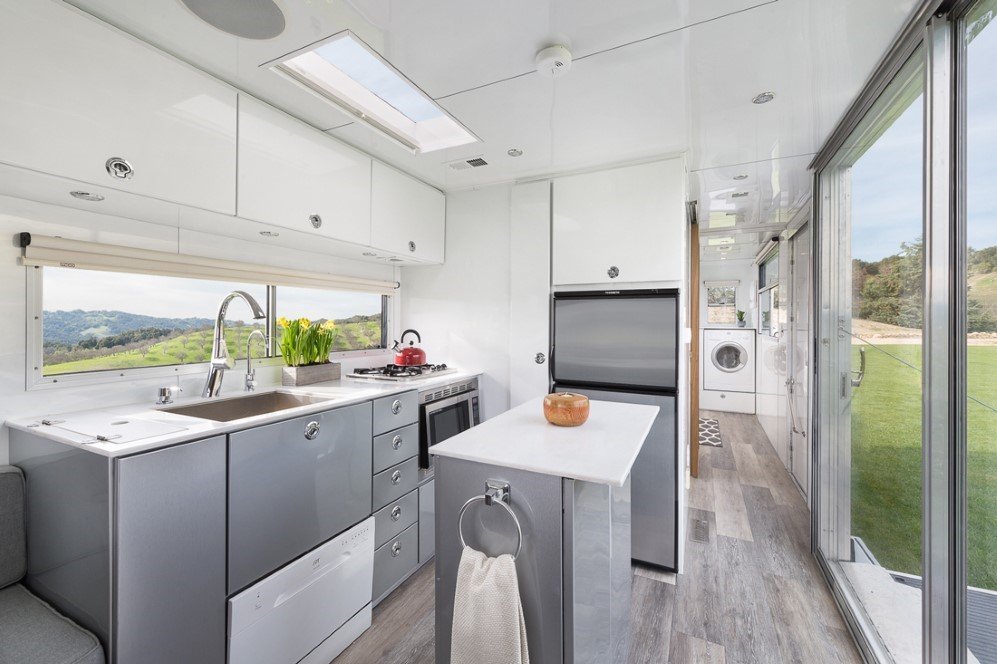 Even energy is not a problem for this ride. Equipped with four 150-watt solar panels, four 12-volt lithium ion batteries and a 3000-watt power inverter, this van will not disappoint on long journeys. Furthermore, you can also store water in the 100-gallon tanks located in the van. The LV also comes with the ultimate insulation and dual-pane windows, AC with heat pump and a high-capacity furnace. Therefore, you can take it out on a vacation regardless of the weather!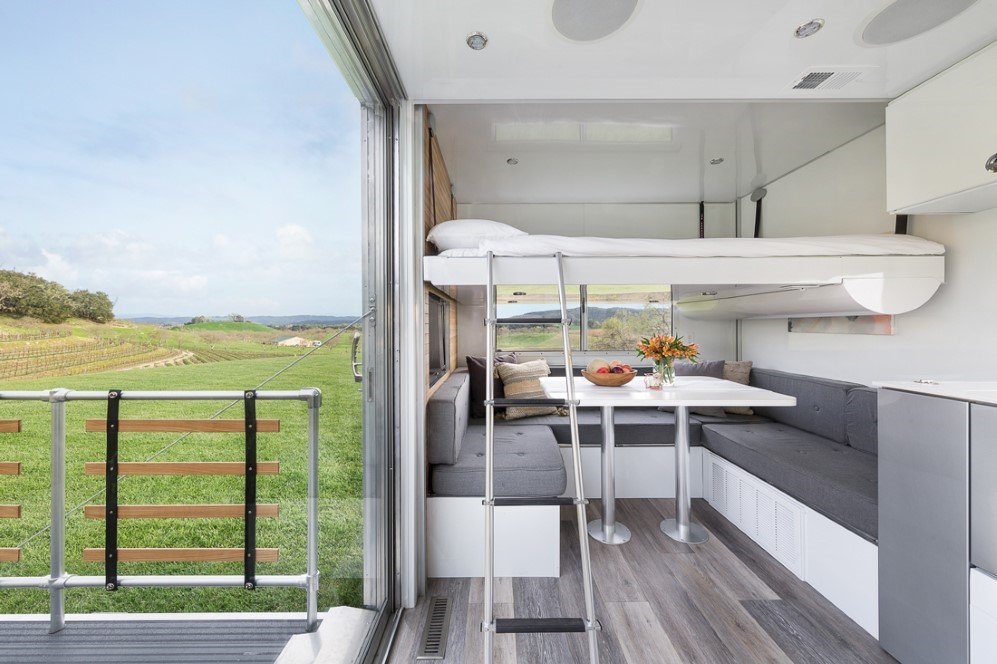 Like the amazing exterior, the interior is also far from disappointing. Hoffman wanted to make the interior as spacious as he could. So even with a full-sized refrigerator, sink, stove and countertops in the kitchen, there is so much empty space. Large windows in the living area allow lots of light to flood in giving the space a very airy look. The LV can also accommodate six people to sleep on its convertible beds and the master bedroom also has a skylight for stargazing in the night!
Recommended for you (article continues below)
If you don't wish to disconnect from the world completely, an upgradable version also offers LTE and WIFI installed on the rooftop. This will also allow you to control the various features of your house –such as lighting and home functions- via a mobile application.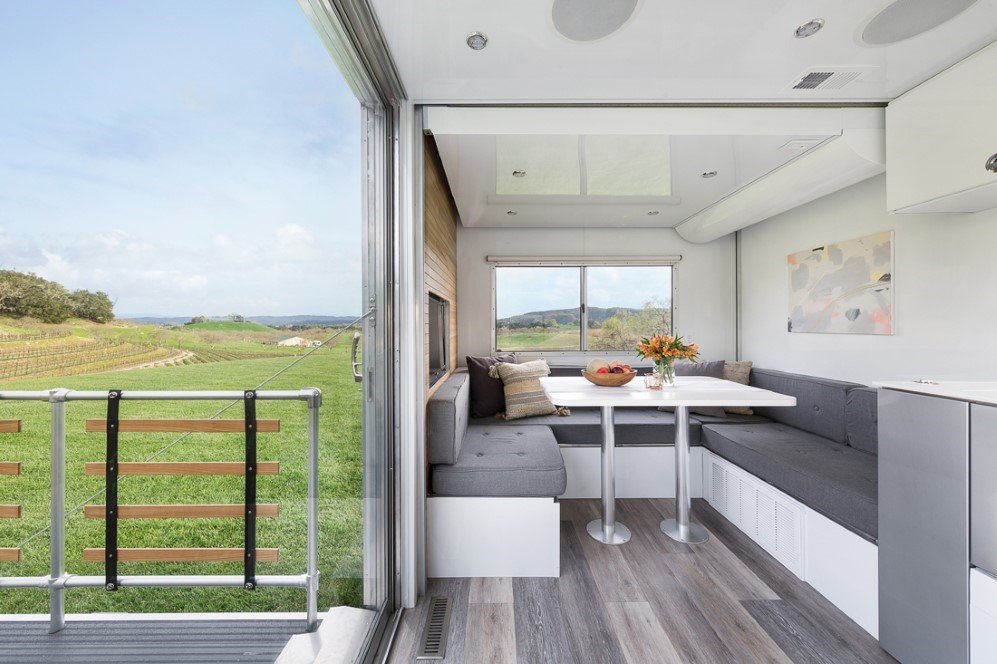 All of this sounds cool; however, the Living Vehicle does not come cheap. The prices start at a hefty $129,995, which isn't so bad since it's RVIA certified, so you can even purchase it by taking loans.
The team at HofArc also hopes to upgrade the model over a couple of years so that the LV can produce its own food on water making it the ultimate sustainable home on wheels.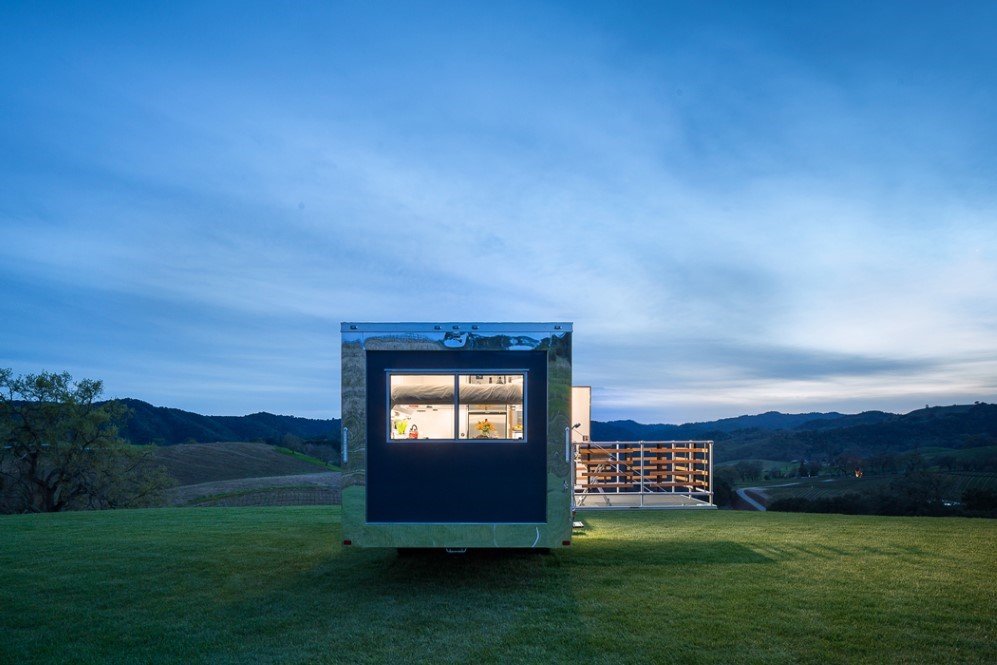 All Images: ©  Living Vehicle
References: HofArc, Living Vehicle, Treehugger