Watch a Range Rover climbing the terrifyingly steep steps of China's Heaven's Gate like no big deal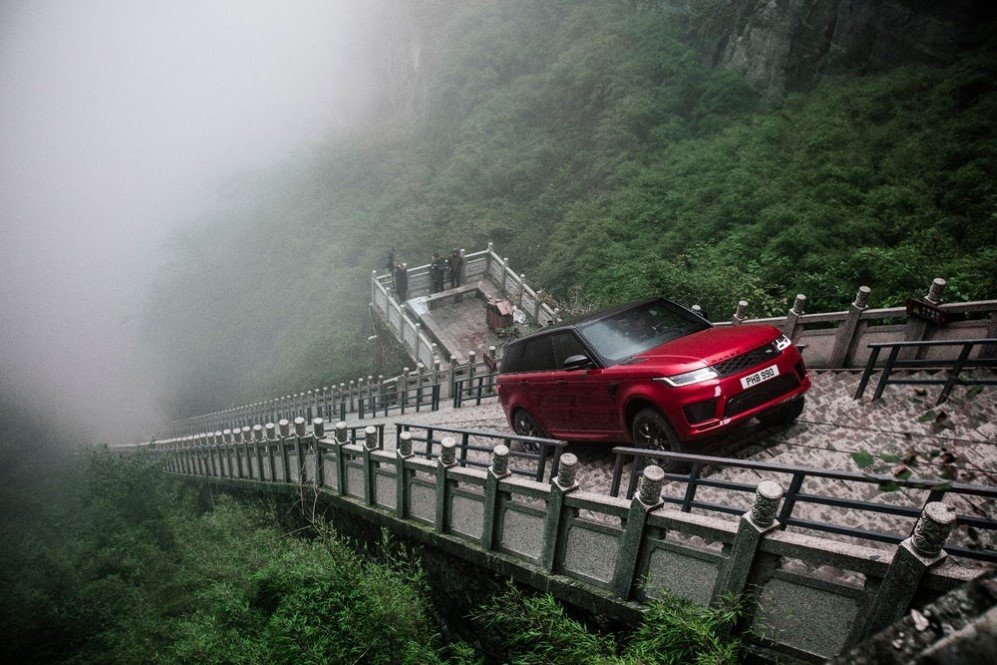 If you are one of those adventurous freaks who find no place inaccessible and plunge into their cars the moment they come to know of a challenging place then this crazy video filmed at China's Heaven's Gate as a part of Range Rover's marketing tactic will potentially be your inspiration for a yet another audaciously exploratory trip.
The video shows Panasonic Jaguar Racing's Ho-Pin Tung driving the standard Range Rover Sport P400e into the Heaven's Gate, after covering up the steep 45-degree-angled 999 step-staircase that is located around the Tianmen Mountain in Hunan, China. The deadly stunt is ridiculously pulled off by Tung but it is next to impossible to repeat something as audacious as this ever again. However, if you cannot muster up the guts to drive up the Heaven's Gate then you'd rather take the normal course of action to enjoy the scenic beauty of the area by simply riding on the longest cable ride of the world that covers the 7 km route in 30 minutes.
Check out the video to get the adrenaline rush that Tung must have felt while risking his life in order to drive all the way up to the Heaven's Gate.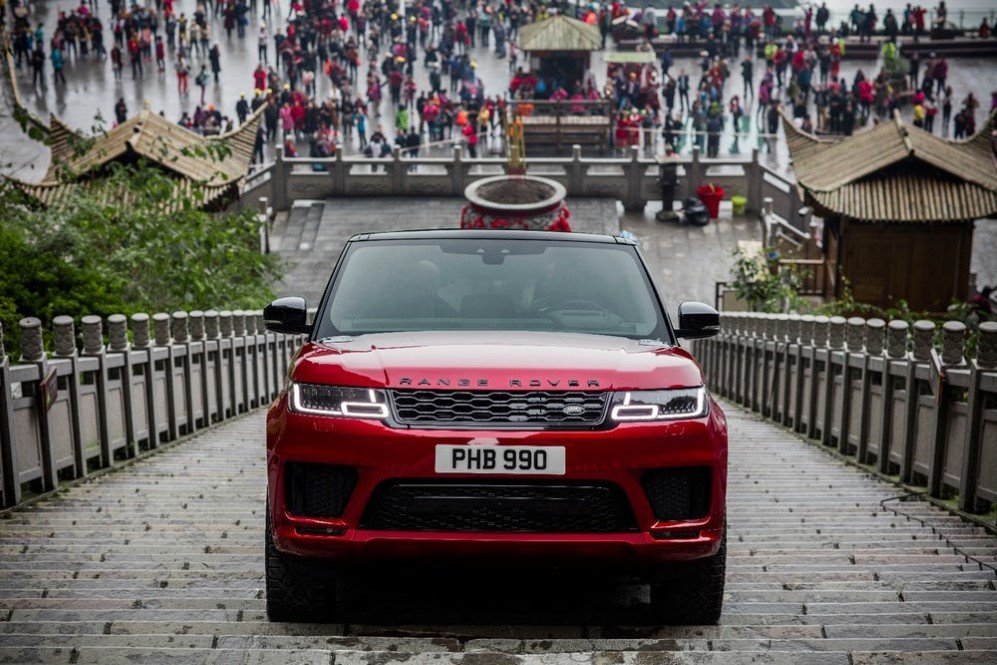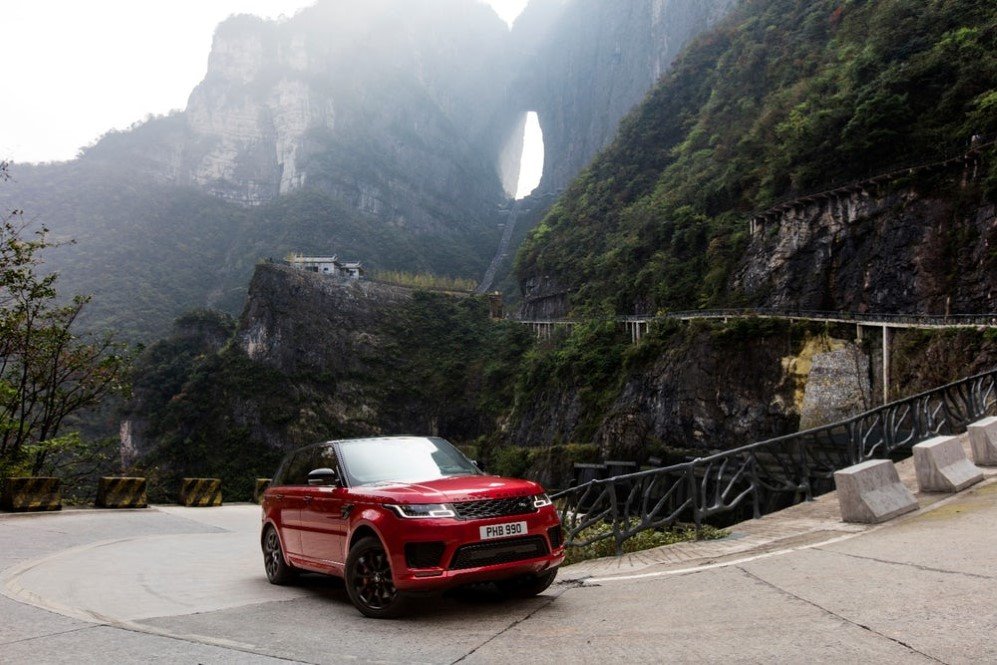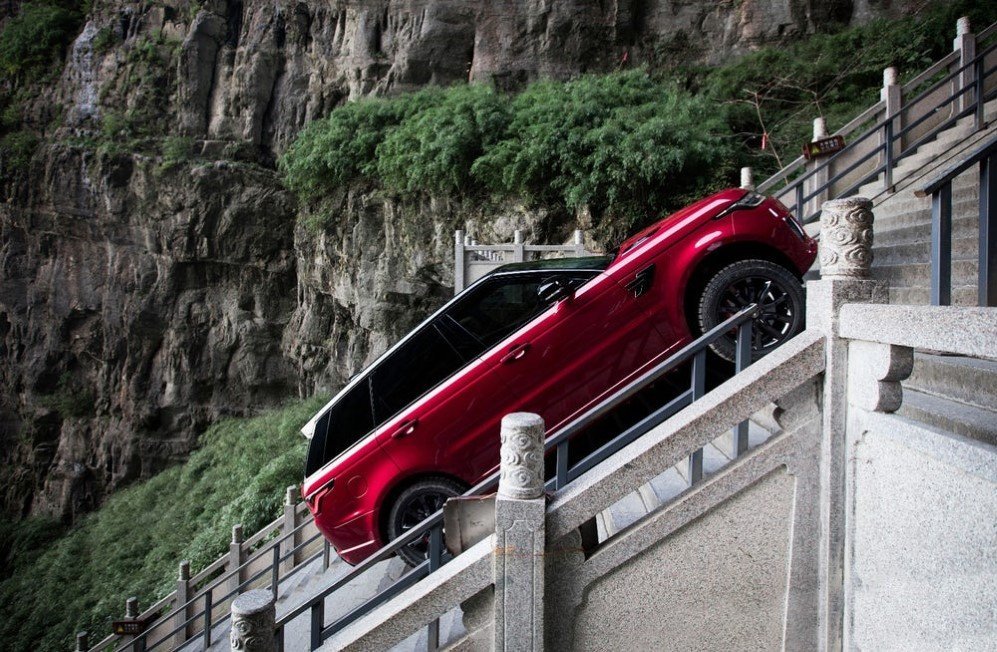 Recommended for you (article continues below)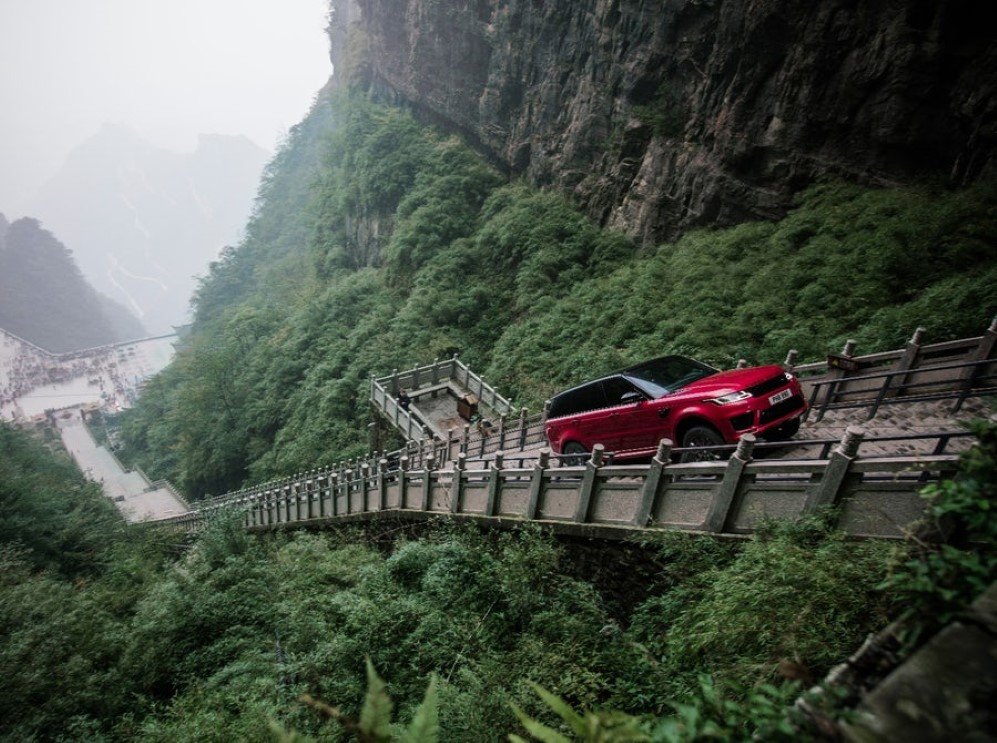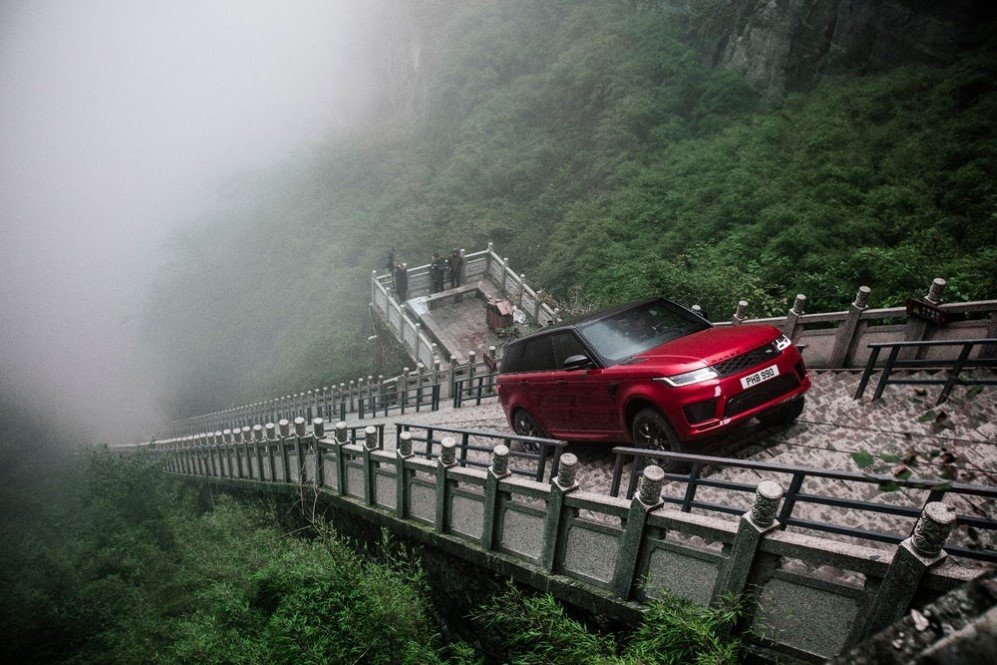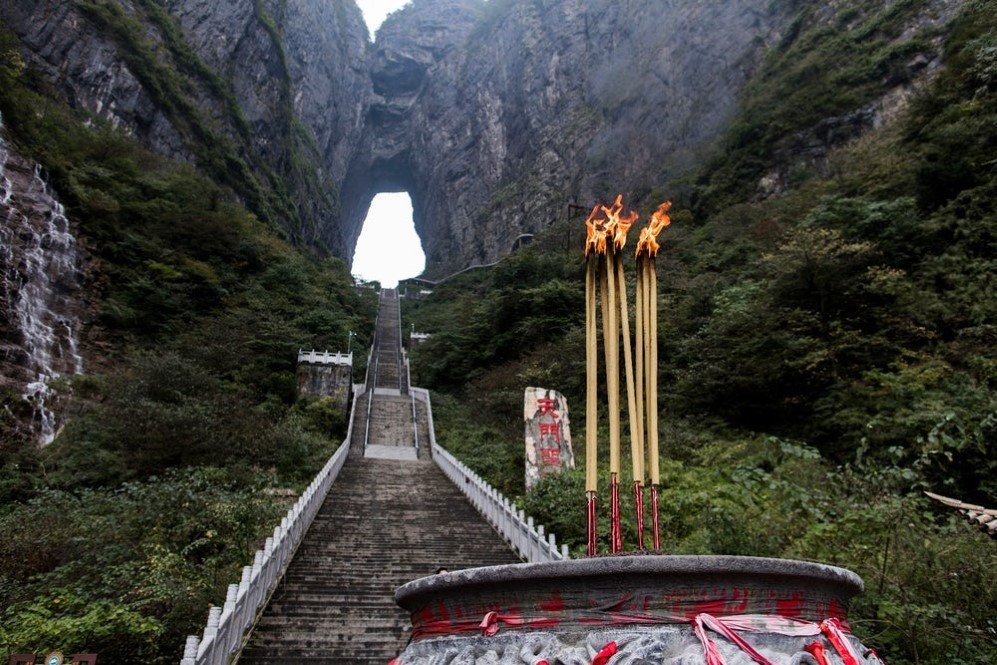 Images: © Land Rover UK
Source: Land Rover UK (via: New Atlas)