These are the 50 best companies of 2017 people wanted to work for!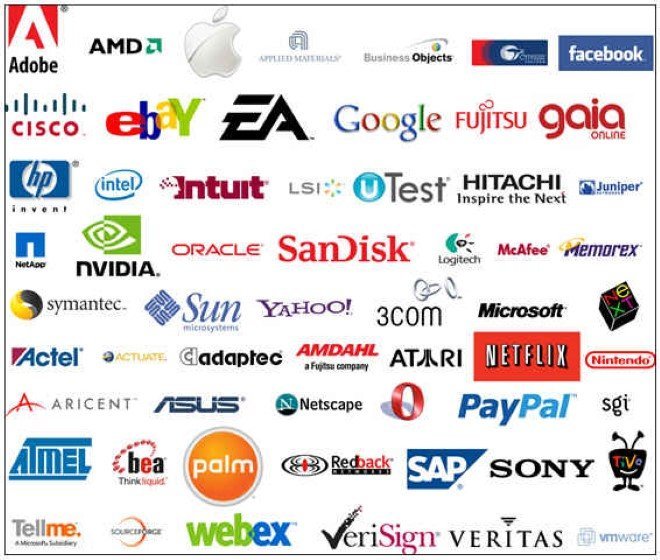 It is not always about the clients and customers when it comes to the business world, as a huge part of any company's success lies on how well its employees are treated in the work place. This year, the job site Comparably conducted an anonymous rating from the employees over a long period of time which went on from January through November to prepare the list of the top 50 companies to work at. This list considered several factors including, job satisfaction, workplace culture, happiness index, the company's attitude towards female employees and its behaviour towards the minorities.
Check out the full list below!
1. Google, Mountain View, CA
2. HubSpot, Cambridge, MA
3. Facebook, Menlo Park, CA
4. Salesforce, San Francisco, CA
5. Cornerstone OnDemand, Santa Monica, CA
6. Indeed, Austin, TX
7. LinkedIn, Mountain View, CA
8. Intuit, Mountain View, CA
9. Netflix, Los Gatos, CA
10. Zillow, Seattle, WA
11. Amazon, Seattle, Washington
12. VMware, Palo Alto, CA
13. Adobe, San Jose, CA
14. T-Mobile, Bellevue, WA
15. Vertafore, Denver, CO
16. Microsoft, Redmond, WA
17. Zendesk, San Francisco, CA
18. Apple, Cupertino, CA
19. Insight Global, Atlanta, GA
20. Jive Communications, Orem, UT
21. Workfront, Lehi, UT
22. Golden Hippo Media, Woodland Hills, CA
23. Pegasystems, Cambridge, MA
24. Pluralsight, Farmington, UT
Recommended for you (article continues below)
25. Slack, San Francisco, CA
26. HCA Holdings, Nashville, TN
27. Workday, Pleasanton, CA
28. Red Hat, Raleigh, NC
29. PepsiCo, Purchase, NY
30. Cisco, San Jose, CA
31. ZipRecruiter, Santa Monica, CA
32. GoDaddy, Scottsdale, AZ
33. Liberty Mutual Insurance, Boston, MA
34. Airbnb, San Francisco, CA
35. Costco, Issaquah, WA
36. Atlassian, San Francisco, CA
37. NVIDIA, Santa Clara, CA
38. SAP, Newton Square, PA
39. Nike, Beaverton, OR
40. Capital One, McLean, VA
41. Starbucks, Seattle, WA
42. Kaiser Permanente, Oakland, CA
43. Riot Games, Los Angeles, CA
44. Quicken Loans, Detroit, MI
45. Box, Redwood City, CA
46. Chegg, Santa Clara, CA
47. Pinterest, San Francisco, CA
48. TripAdvisor, Needham, MA
49. Petco, San Diego, CA
50. GE Digital, San Ramon, CA
Source: Comparably