Gibraltar's former military base is now a magnificent glass-bottomed skywalk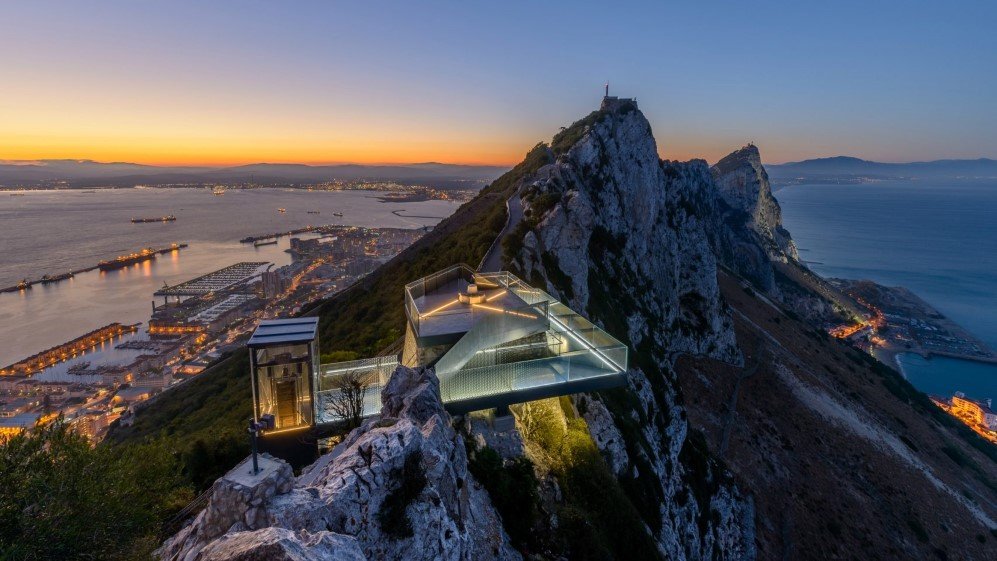 The Rock of Gibraltar now has something new in store for its visitors, so if you're not afraid of heights, head out on to the historical landmark for new stunning views!
Gibraltar based architecture firm Arc Designs recently turned the WWII military platform previously used as an anti-aircraft base into a magnificent skywalk, which gives a completely new perspective of the Rock and the surrounding ocean. If you're worried about cracking the glass and falling, you should know that the skywalk consists of 4 layers of glass and about 60,000 pounds of steel rooted in the rocky hill, resulting in a secure walkway. Furthermore, in order to sustain the strong winds that can blow over 93 miles hour, the structure is embedded deep in the ground with a multitude of rock anchors.
RECOMMENDED: Glass-bottomed pool at a renovated Italian hotel is definitely not for the faint hearts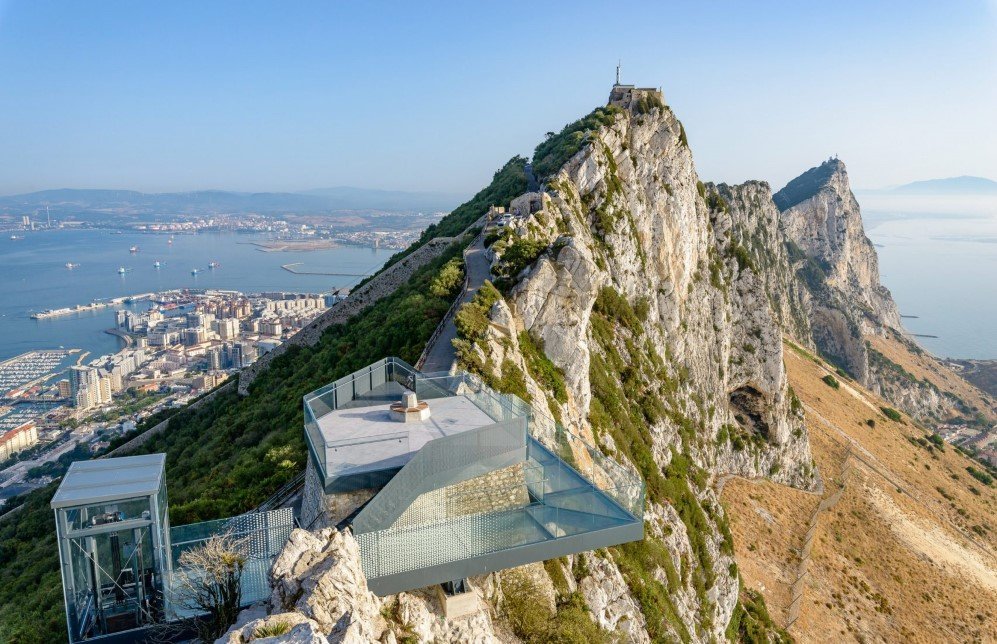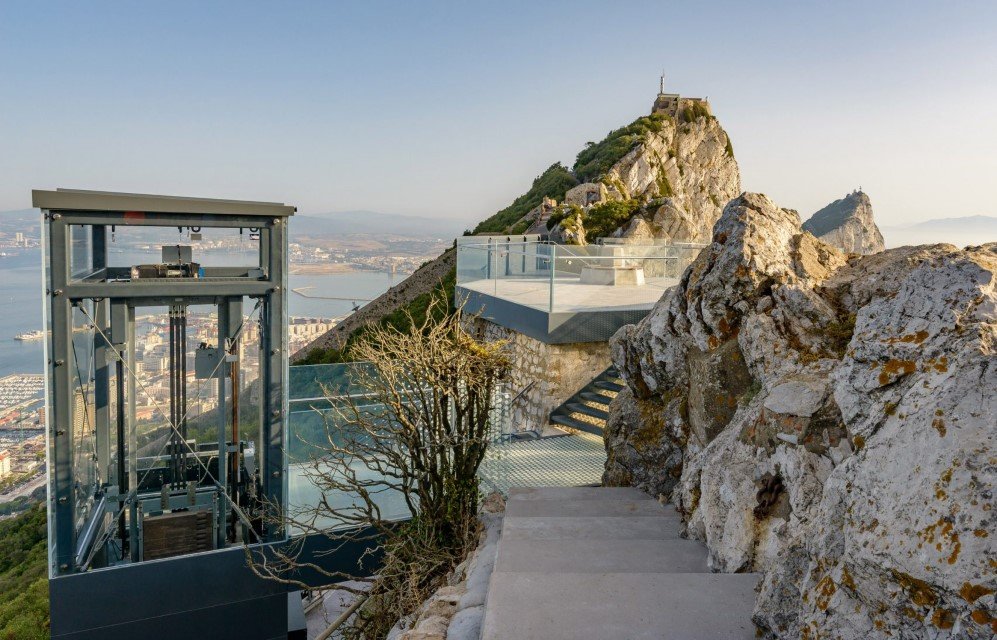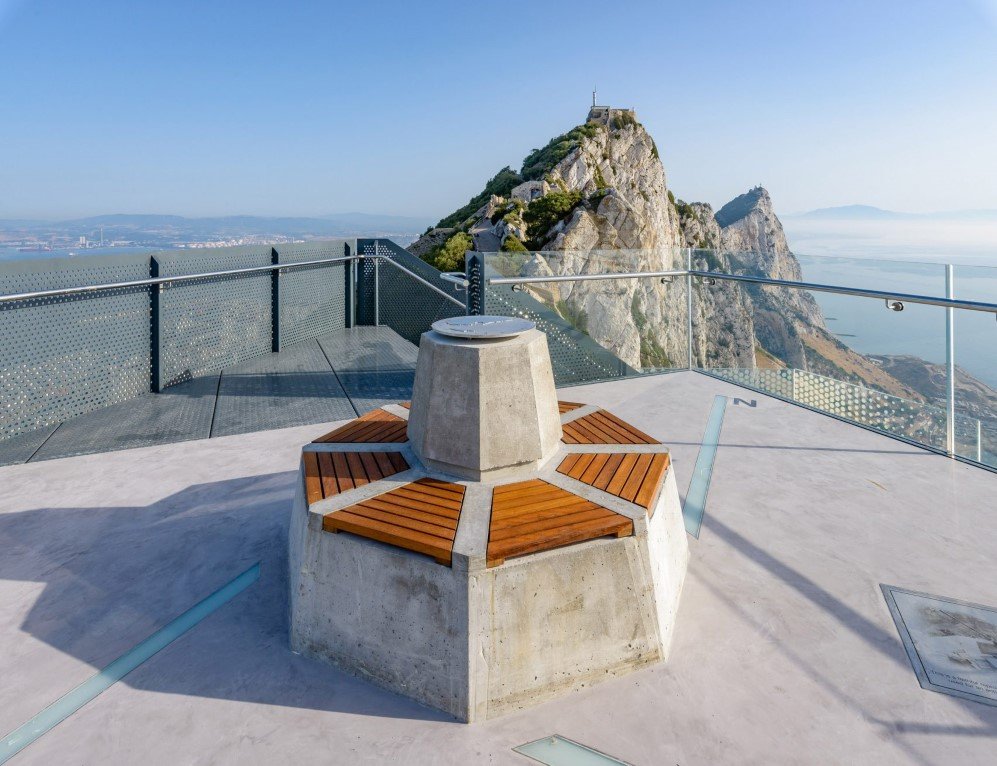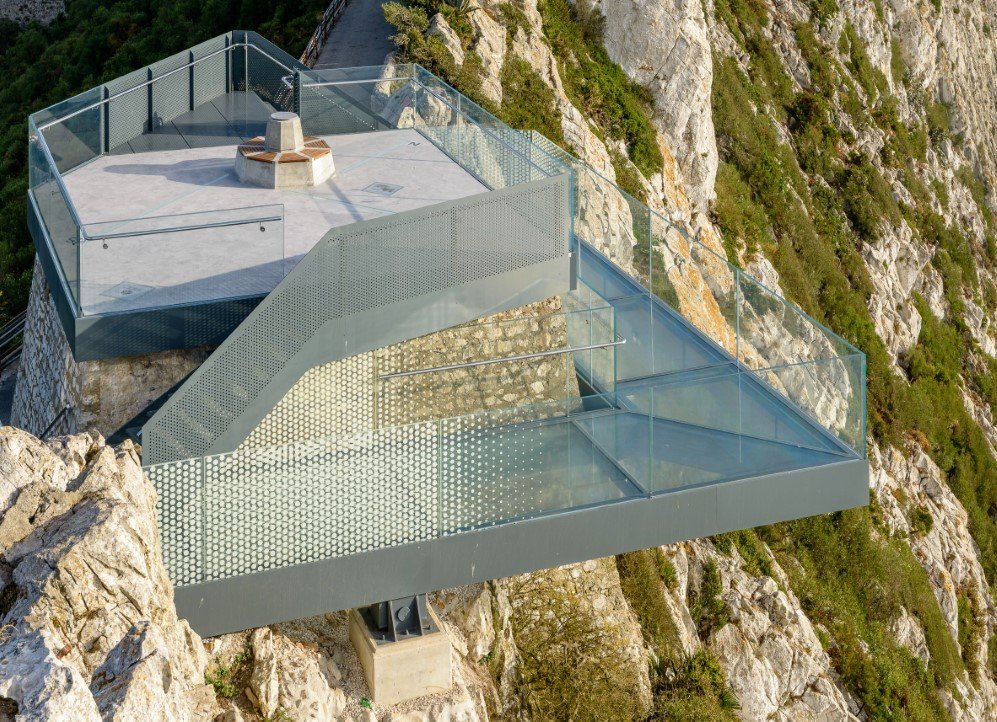 The Upper Rock Nature Reserve, where the glass-enclosed area is located, is 340 meters above sea level, which is accessible through stairs or even a glass elevator. Once there, all you have to do is enjoy a peaceful walk with the views of the Mediterranean Sea and Atlantic Ocean.  According to Arc Designs, "The design aspiration of this project was to afford the visitor with new and unrivaled views in all directions including over the rocky cliff-face below, while at the same time ensuring a subtle intervention, which did not detract from the natural and historic nature of this unique setting."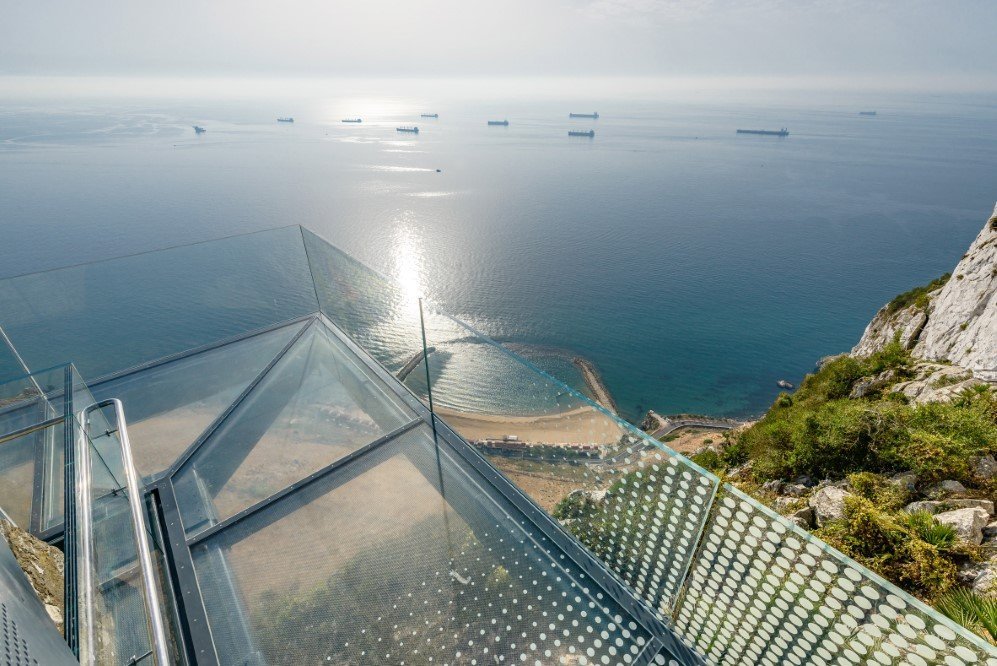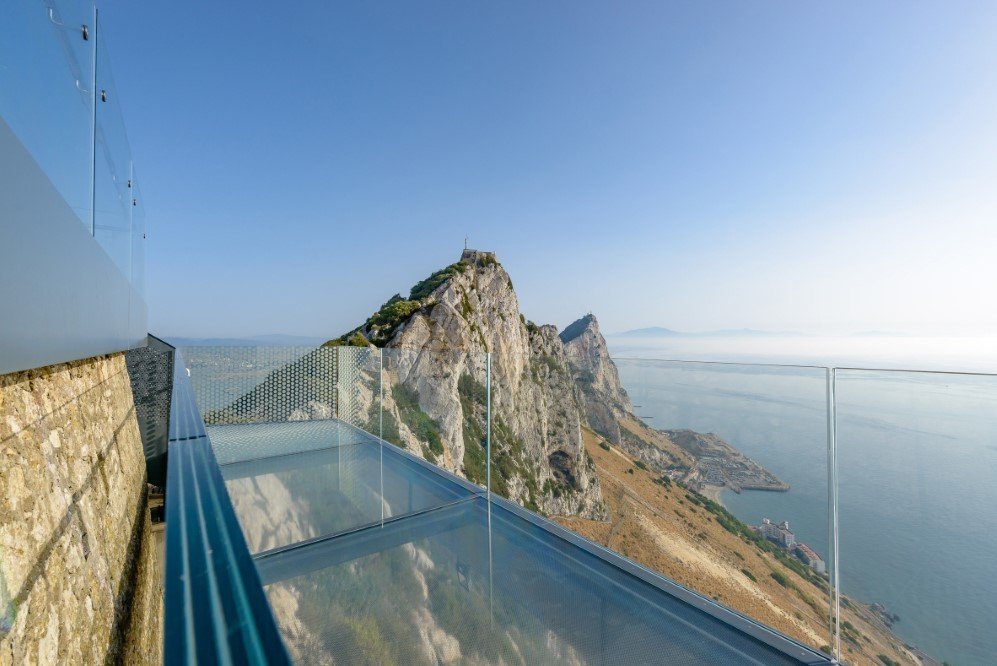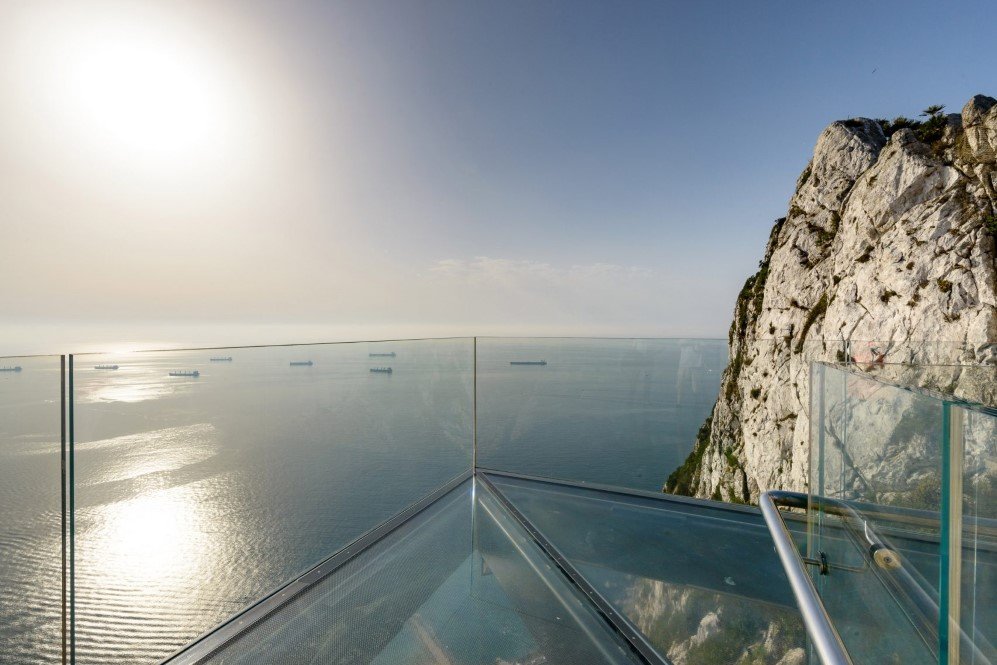 Recommended for you (article continues below)
Despite its successful completion, the construction process was surely a struggle given the difficult terrain and its accessibility. Due to the constricted roads and meandering path, they had to prefabricate the entire walkway in pieces and assemble it on spot. Putting together over 18 separate pieces of steel skeleton and 8,000 square feet of glass panels was probably very hectic. Nevertheless, the tedious job paid off when this spectacular structure came together!
SEE ALSO: Would you dare to swim through London's glass-bottomed 'Sky Pool'?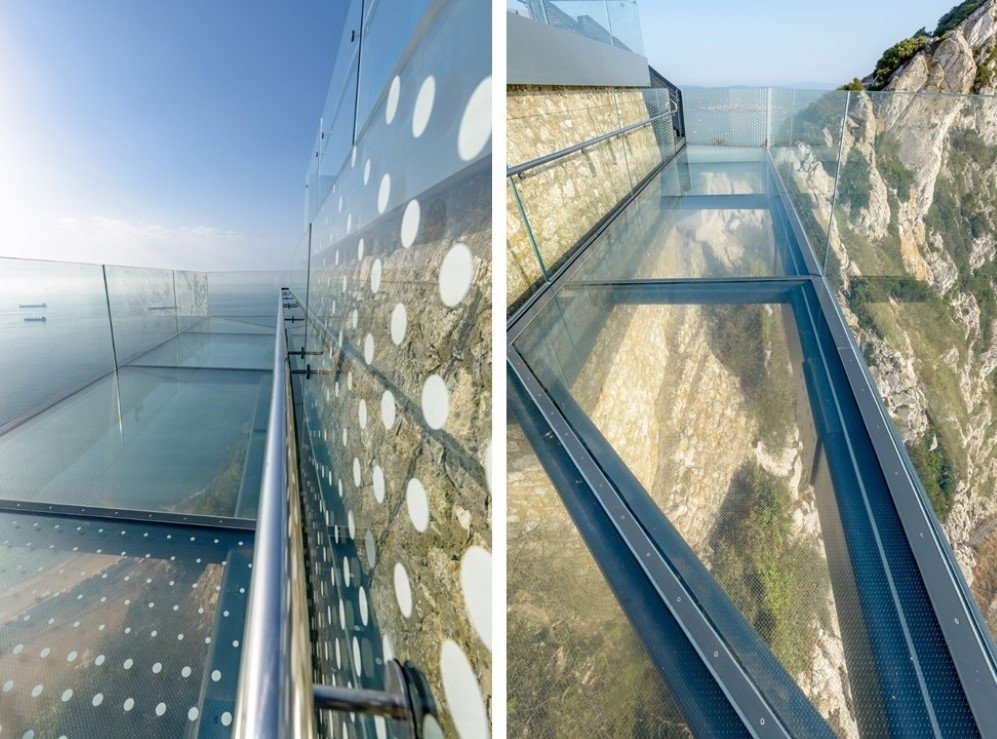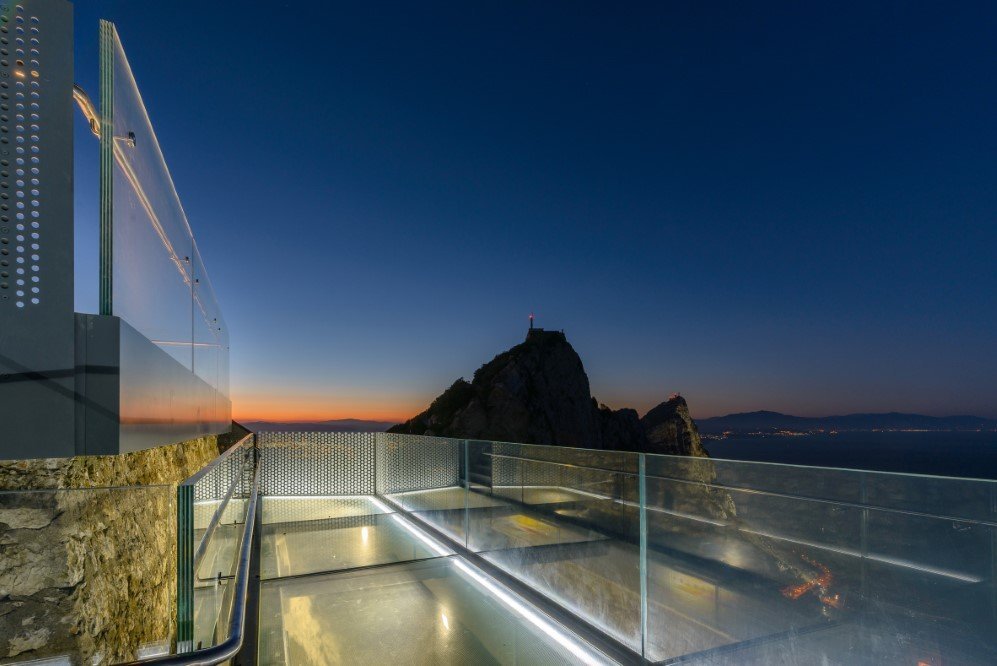 Photographs by Stephen Ball, courtesy of Bovis-Koala JV
CONTINUE READING: Dubai's captivating skyline gets its very own photo frame
h/t: Inhabitat