This Family's Geodesic Glass House in the Arctic is Giving us Serious Life Goals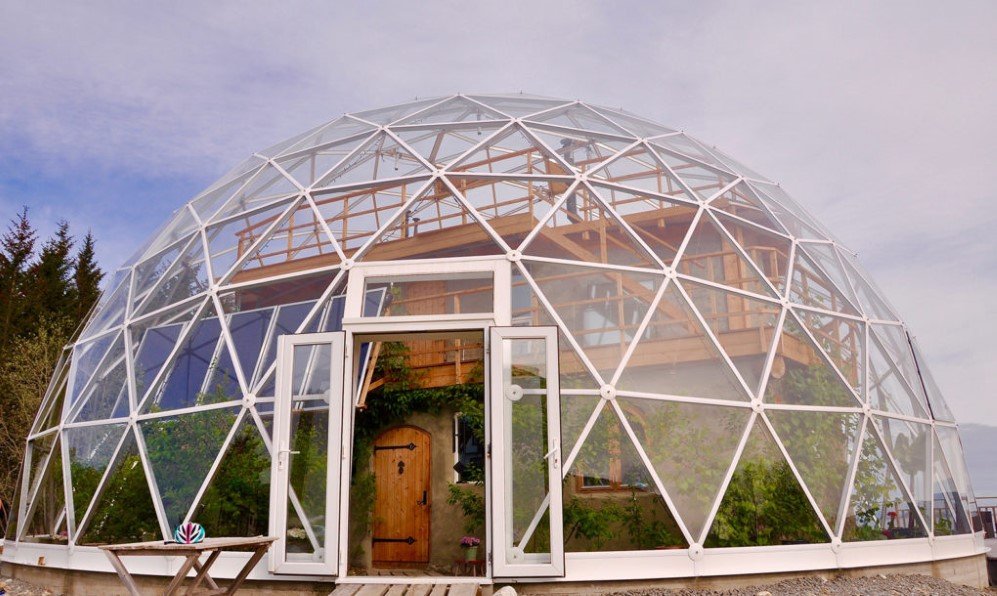 The icy climate and speedy winds at Arctic Circle makes it an extremely hostile place to live in for everybody… except for the thrill-seeking Norwegian family, Hjertefølgers.
The family has installed a 25-feet-high geodesic glass dome which further encompasses a cob house fit for a family of six. The three- story cob house is entirely built from sand, straw and clay. The geodesic dome that surrounds the cob house protects it from the harsh climate of the region, earthquakes as well as fire. The 360-single glazed glass panelled dome, built by Solardome, however does not only protect the house but also supplies it with power as it incorporates solar panels in it.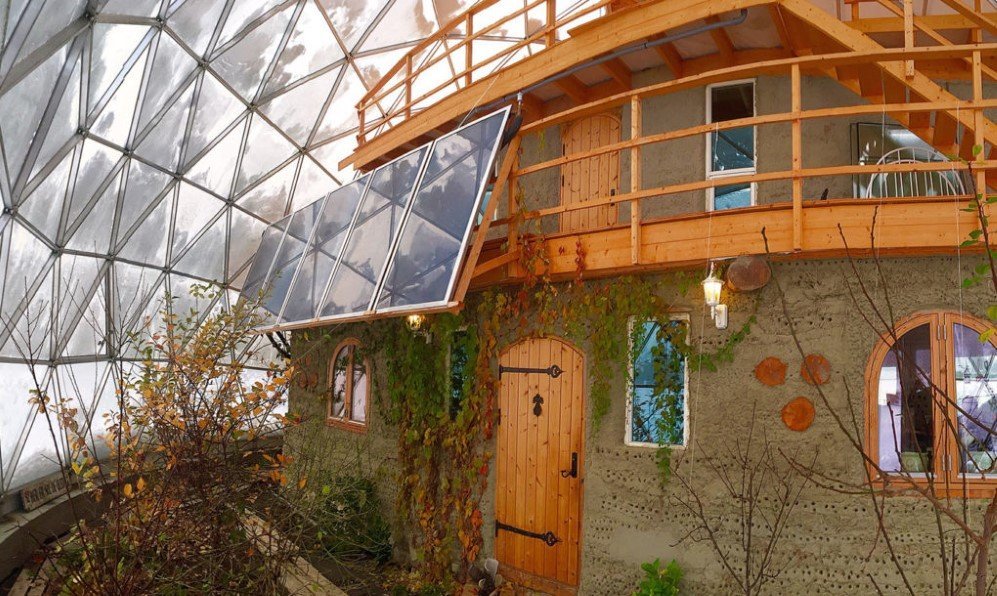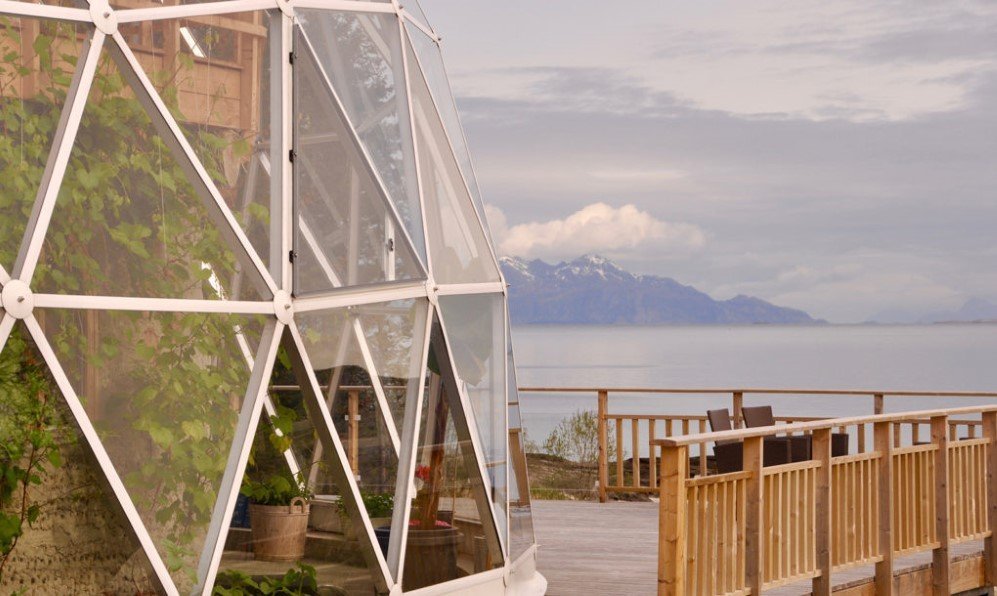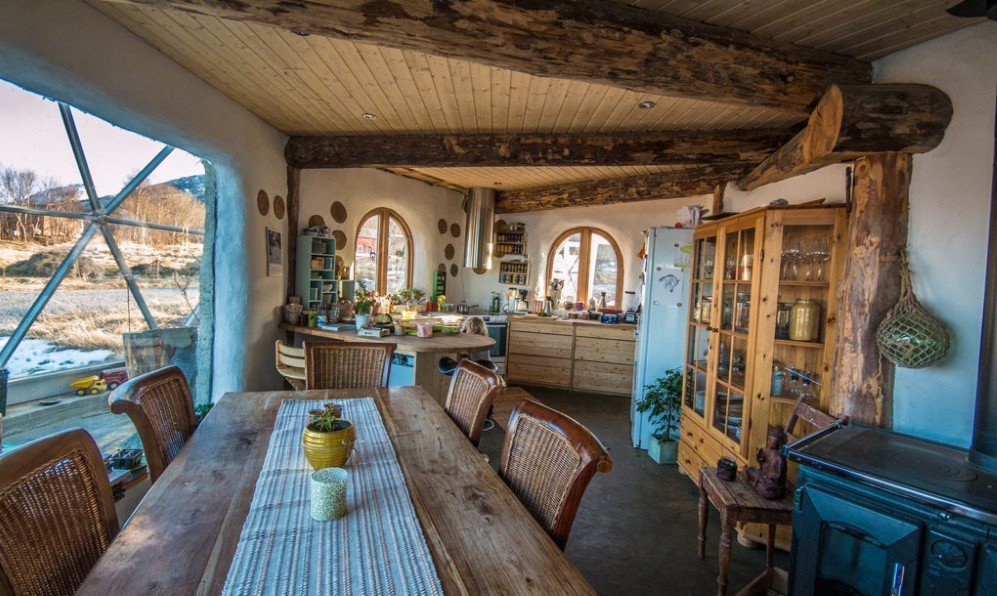 The solar geodesic dome is a perfect example of environment friendly architecture as its shape cuts down material use to 30% and the recycled aluminium used for its frame has a lifespan of a 100 years. The geodesic dome works as a greenhouse as it maintains temperature of the internal environment hence incurring minimal to zero heating costs. The maintained temperature inside the dome also allows plantation of fruits and vegetables for an extra five months in the Arctic climate.
Recommended for you (article continues below)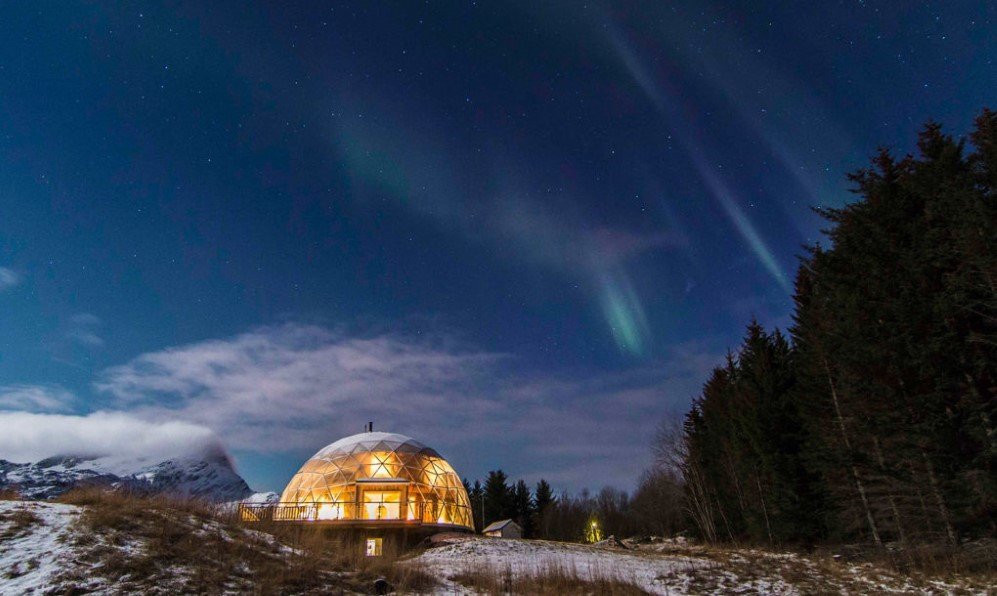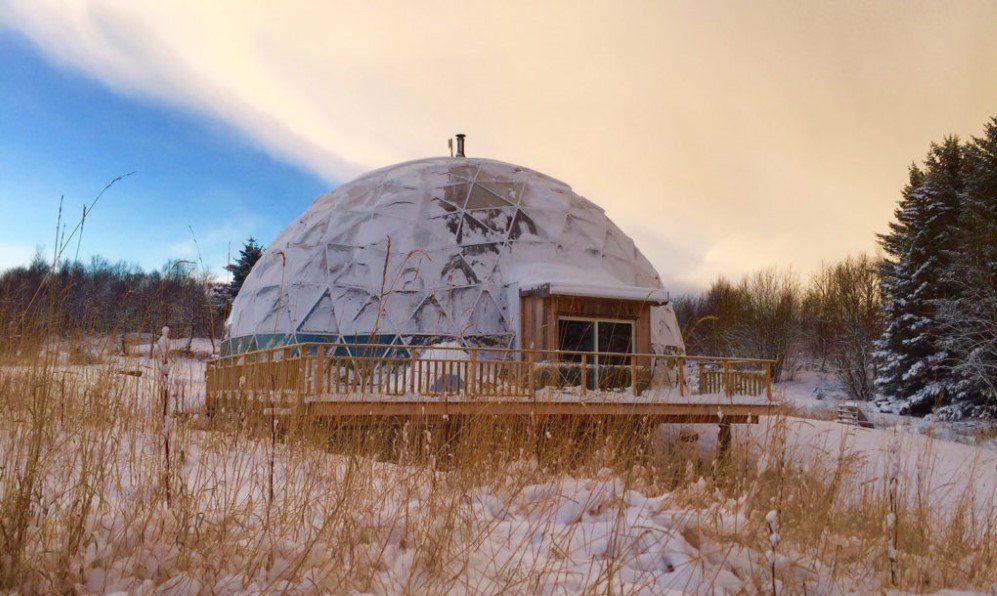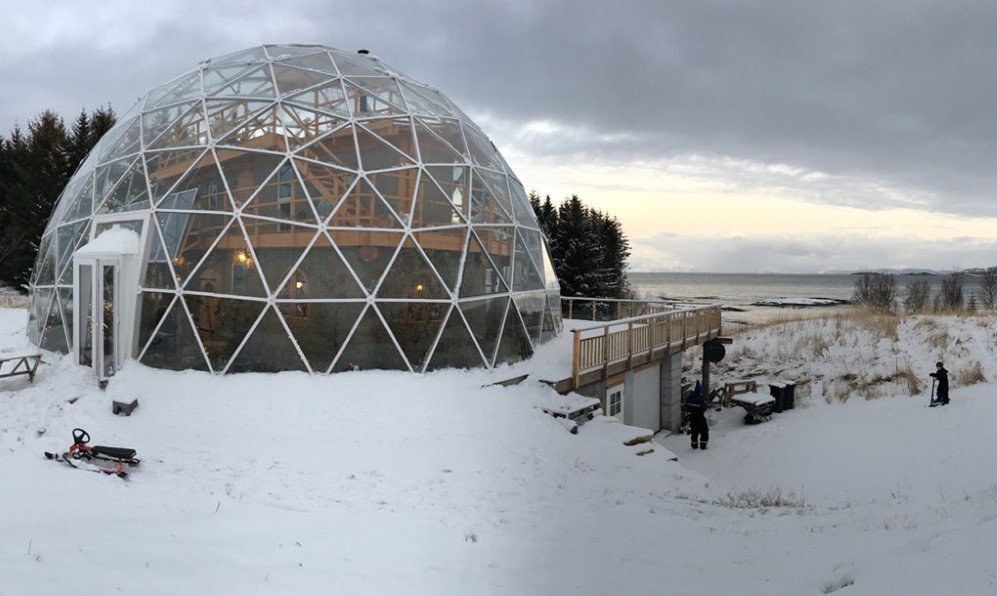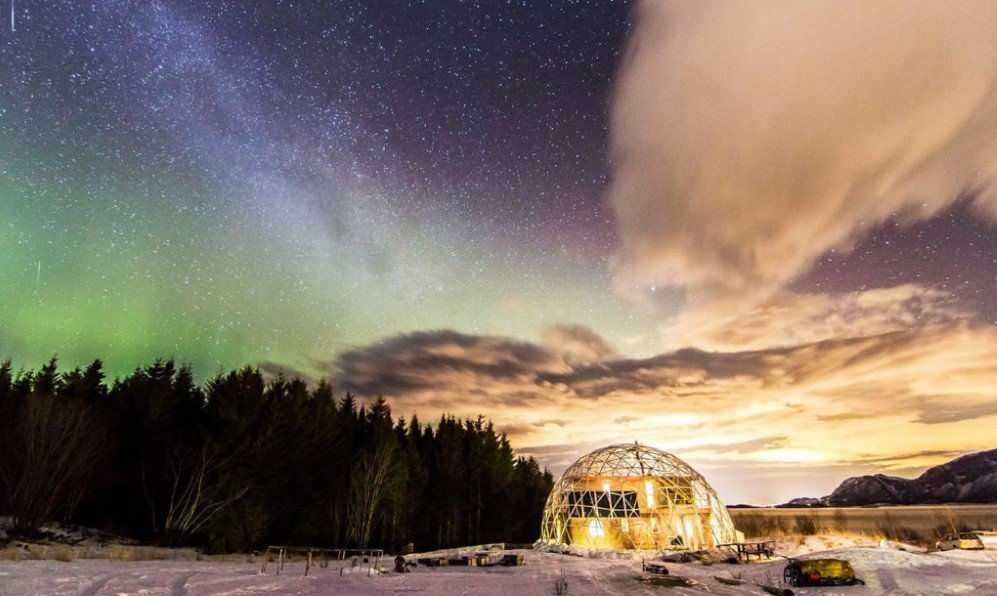 Hjertefølgers have exceeded the expectations of many architects and people who had previously ticked off the Arctic Circle as a viable place to inhabit and they are rightly so, very happy about it.
Images: Courtesy of Ingrid Hjertefølger
H/t: Inhabitat